We're talking about Aqua Pole Fitness here!
It turns out that a pole can be a versatile piece of fitness equipment even in water! Bungee workout, Doga and trampoline exercise: these are some trend exercises. Pole fitness? Yes, we all know what pole dancing is, but did you know you can also merge your dancing skills and your workout routine in one pole while on the water?
Trying something new won't hurt your butt. However, pole fitness might. But this pool exercise is worth a try because it's perfect for your whole body and you'll get lots of benefits.
Having the perfect outfit for this exercise is a must. You sure don't want your outfits to get ripped while doing it.
One of them is definitely your sports bras. You'll want to make sure you wear your best sports bras, underwire sports bras, and of course, your most comfortable sports bras.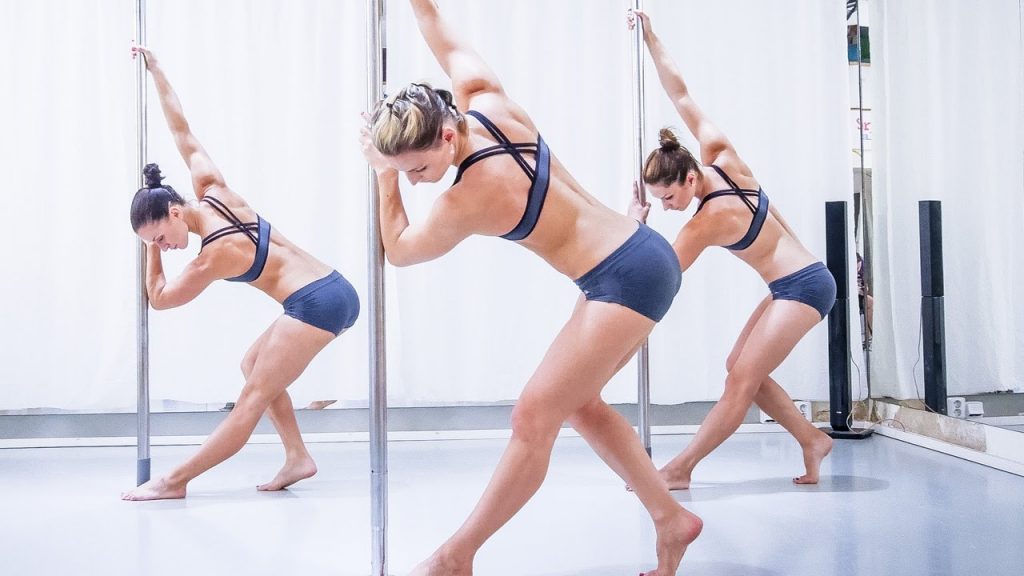 First Things First: What Is Pole Fitness?
Pole Dancing is not just one of those activities that target your entire body, but it's also good for the mind and soul. Since it's becoming more mainstream, looking at its benefits, it turns out pole is a versatile piece of fitness equipment.
According to Pole Motion, Pole Fitness is an extension of pole dancing that uses the pole to its maximum potential as a versatile piece of fitness equipment.  It works the whole body, improving muscle tone, flexibility, coordination, posture as well as upper body and core strength.
Gym no more because this exercise is similar to exercises you might do there. But you need extra strength because in aqua fitness you'll be using your own body weight for resistance.
You just need one pole and you can now workout from chin-ups to crunches to work your arms and abs. Climbing to swan holds for your legs and bums.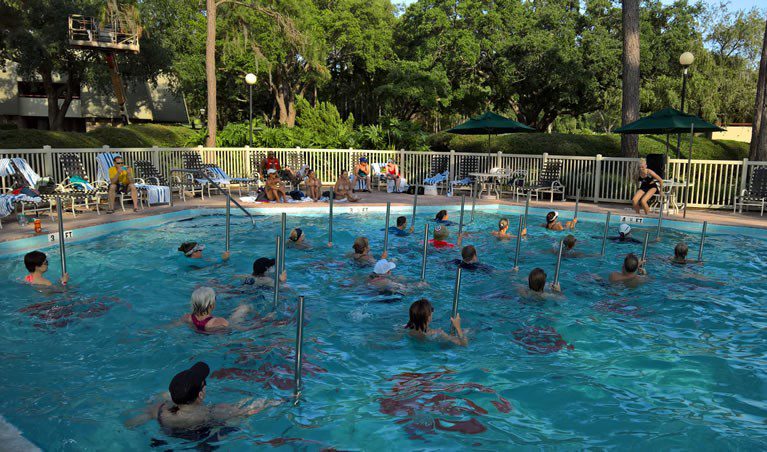 Aqua Pole Fitness
According to Acqua Pole, the US user enthusiasm for pool exercise equipment and the spread of new aquatic disciplines in fitness centres across America has grown in proportion to the awareness of the benefits that exercising in the water has to offer for all of us.
From young people to seniors, lean to plus sizes, athletic to sedentary people. For those who know how to swim and also to those who are not able.
Whether it is in the form of aqua aerobics, water walking or even pole dancing and kickboxing in the water, the Aquatic pole dancing has never been more popular. Training in water with Aqua Pole Fitness is fundamental. Why not even try to create your own diy aqua pole?
Five Swimtastic Tips for Getting the Most out of Aqua Fitness
Obviously, you have to breathe properly. But the problem is, some so many people don't breath properly in the pool. Of course, take into account of getting plenty of sleep. At least 8 hours of sleep to make sure you're in perfect condition while working out.
Keep yourself hydrated. Don't forget to drink plenty of water before and after your session. Sometimes, we should set aside the famous phrase 'But first, coffee'. For this exercise, no caffeine is allowed. If you don't want to pee every single time, then don't drink one 2 hours before and after your workout. Remember, black coffee and tea are diuretics.
Lastly, look after your skin and hair by showering before and after your sessions. You sure you want to minimise the drying effects of pool chemical in your whole body, right?
The Benefits
This workout can definitely decrease your stress level. It can also recover the toning lost thanks to water fitness and reducing the risk of heart attacks. Unlike the other workouts, this one is less risky for our joints. Fitness activities in water allow us to train without dangerous stress on the joints and to decrease the adverse effects of weight on our body.
In other words, working out in water by doing aqua pole dancing is less risky from an articulate point of view; but not to be underestimated, it is also very effective for the muscles! Aqua Pole Fitness is a serious workout for the muscles!
This exercise can also help to lose weight. In an hour's class, you will burn around 300 calories. The big plus is you will build tone and muscle in your arms and legs and strengthen flabby areas such as your bottom and upper arms, which can be hard to target at the gym. It also improves balance, coordination and agility and core strength.