A sports bra is a necessity for every woman's workout regardless of being worn alone or with a top. This is because breasts need the most support from movement during a workout.
Now, if you are planning to buy your first sports bra or want to buy another one after getting disappointed by your last, this smart guide will answer all your questions.
First, let's reason out why you need a sports bra in the first place
1. Your breasts are made up of sensitive tissues
Breasts have no muscles. This means that without proper support, the skin and Cooper's ligaments (ligaments near the breast which give them their size and shape) can break down and cause sagging. Once these ligaments stretch out, they can't be pushed back.
Since these body parts are not naturally designed to cope up with in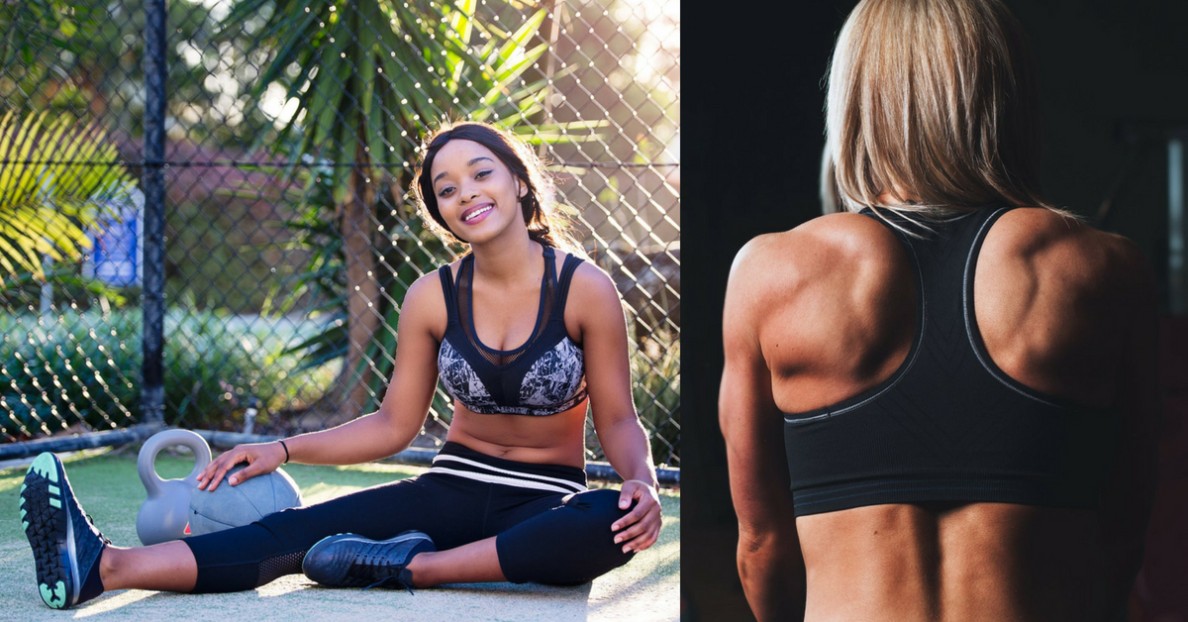 tense movements, you need a sports bra to minimise pain, soreness and prevent long-term sag.
2. To Reduce Bounce 
The only thing breasts do when you workout is bounce. If unsupported, they can go up and down up to 14cms during an exercise.
Once breasts stretch from the resulting stress of too much movement, they can no longer be naturally restored. A good choice of sports bra can be of benefit even for keeping your breasts in shape as you age.
3.  To Lessen Discomfort 
Evident of how fragile the breasts are, even low impact exercises like stretching or jogging can be discomforting if they are not held in place. Not even mentioning tension on the shoulders and accumulating patches of sweat on the discomforting places, a regular bra won't be of help.
4. An Alternative to Regular Bras 
Sports bras no longer exist only inside gyms and along the road among runners. Many ladies who find them comfortable while doing house chores or getting to a party with a denim jacket wear them in an alternative to bras and even tops.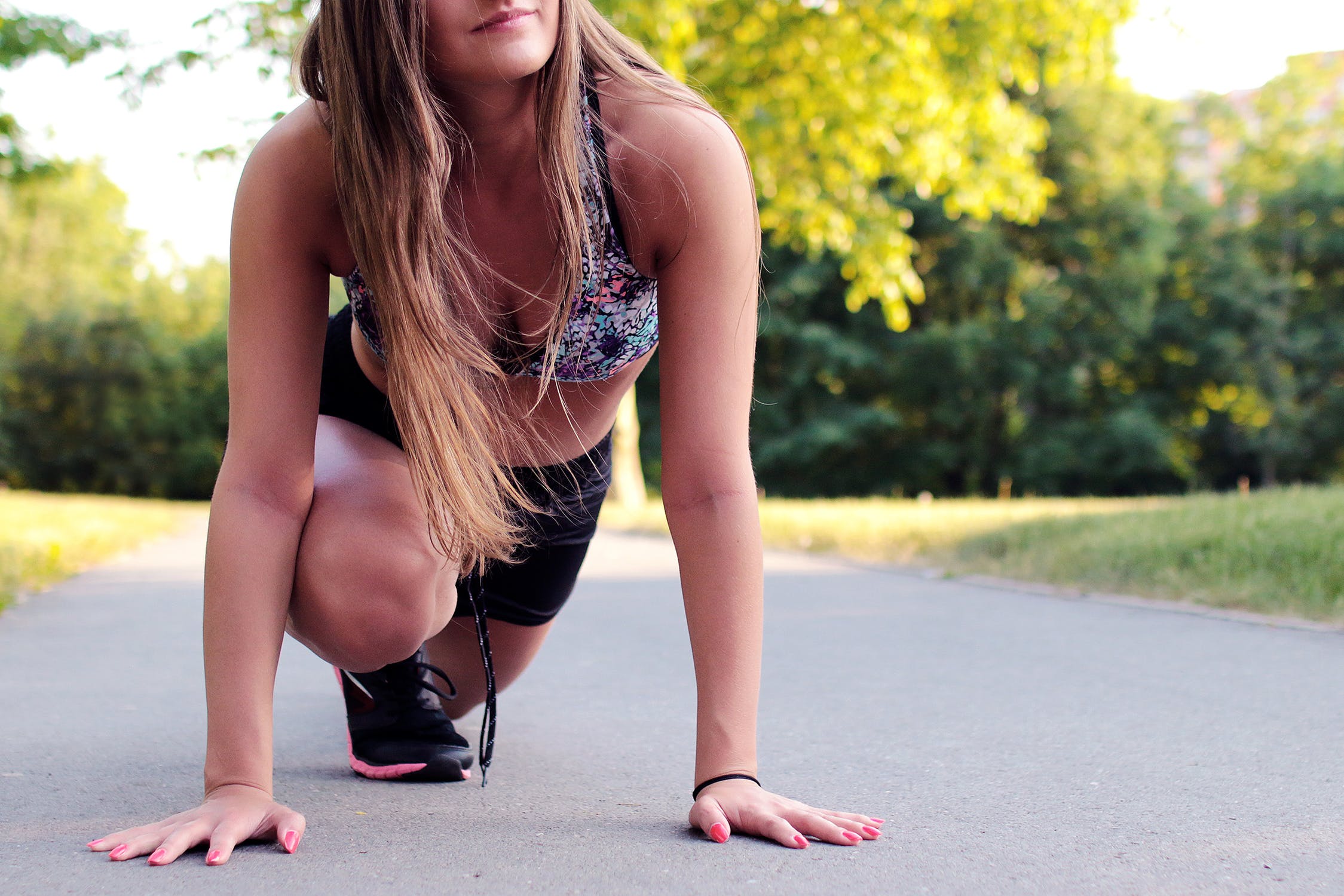 What are the things you need to look for in finding a sports bra?
1. Support 
Ladies of various breast sizes and type of activities need to consider the level of support a design can bring. Here are the support levels of sports bras best for your workout activity:
Low
Support/Impact
Medium
Support/Impact
High
Support/Impact
walking
moderate hiking
running
yoga
skiing
aerobics
strength training
road cycling
mountain biking
Low Impact activities only require slow movements like yoga, walking, pilates and stretching.
Medium Impact physical activities can go from moderate hiking, road cycling, skiing to brisk walking.
High Impact workout that needs the highest level of support includes running, dancing, racquet sports, and aerobics.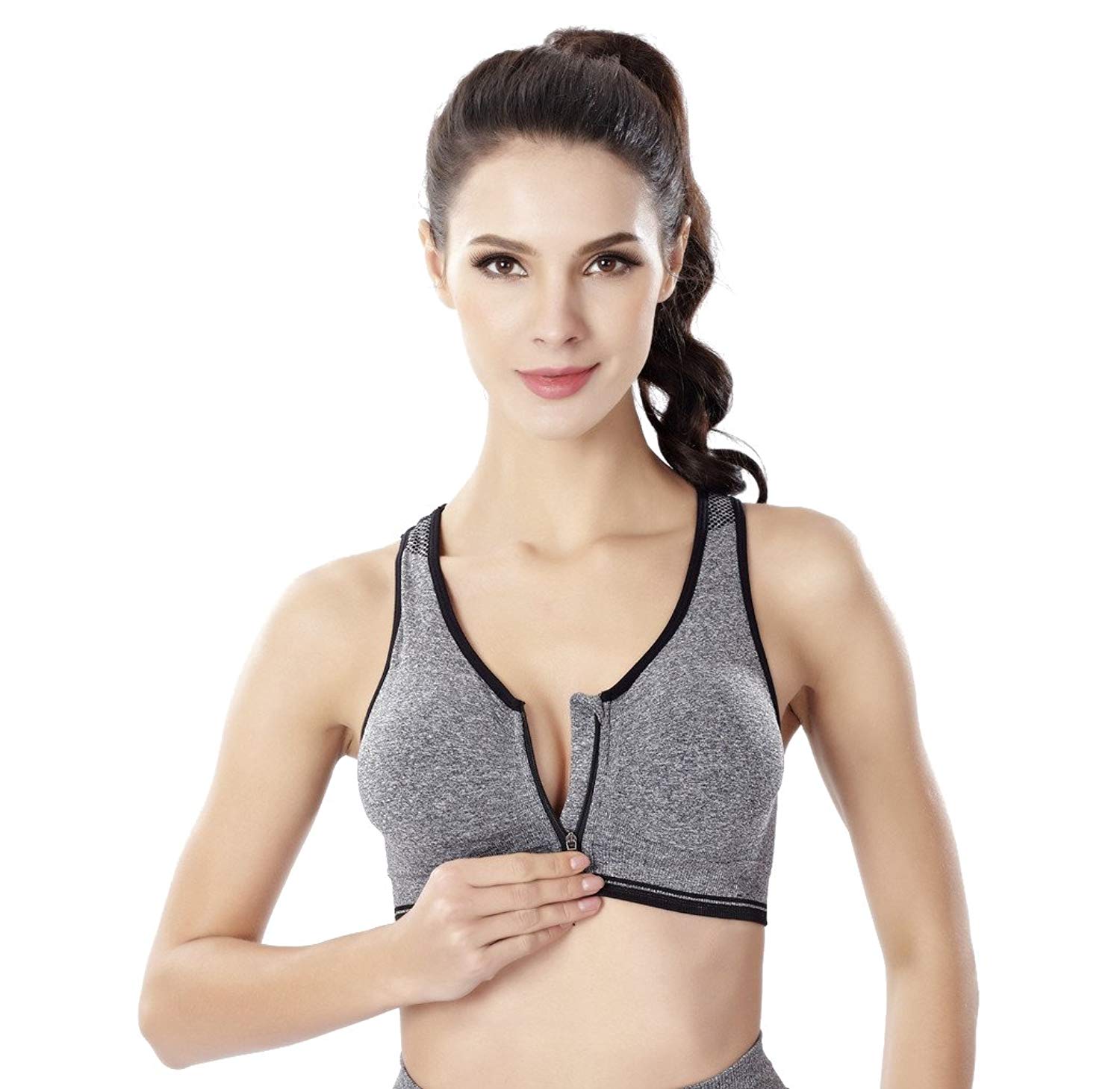 2. Design 
Racerback – This design is ideal for running and rowing as they reduce shoulder pressure. Also, through them, you'll never have to worry straps falling to the sides anymore.
Encapsulation – This design is created with a separate cup that encapsulates each breast. In plain sight, it looked like a regular bra, but it has more coverage, shape and support.
Compression – The compression design in sports bras is made to press the breasts against the body and hold them (to some degree) in place. It's the best form that limits the in and out movements of breasts.
Front Zip – If you find locking your sports bra from the back or wearing it without a clasp, your best sports bra pick will be the front-zipping design. They are easy to put on and off, and they're ideal for post-surgery comfort.
Padded – These sports bras may benefit ladies in various ways, but they can definitely do wonders for your workout. Some women find them beneficial in offering extra support on top while others use it when wearing thin tops.
Underwired sports bras – These also offer extra support for the breasts which adds shaping for fully-busted ladies as well. However, you should look for the perfect fit for buying this type because it will be a crucial choice for comfort and performance.
Plus Size sports bra – Of course, there is a bra for every size of a woman, and the plus size is perfectly created to minimise the high-bounce situations caused by extra busted breasts.
Mastectomy – These bras can help you to have a natural profile, which can be very beneficial for the way your clothes fit even after undergoing a surgery.
Nursing – This design will provide you with enough support and compression you need while having a detachable layer for your child's feeding needs.