Choosing the Best Men's Workout Clothes in 2018
If you are looking to achieve a massively effective workout, ensuring you have the correct men's workout clothes is essential.
This is as the wrong size of workout clothes and you may find that your bottoms are constantly falling down, or your tops are constantly getting in the way. Alternatively, you may experience skin irritation and even worse, chafing. Something which both makes for a rather unpleasant experience.
And, the wrong choice of men's workout clothes materials and you are likely to be wearing clothes that are unable to keep you warm when you are working out outside. Or keep you dry when you are likely to be sweating a lot. This can cause you to become uncomfortable, and even worse, in some cases may make you ill.
Therefore, before you next head to your local gym, observe what you are wearing. And, if you think you are making a mistake in your outfit choice, then take a read of our choosing the best men's workout clothes in 2018 guide.
Men's Workout Clothes – Tops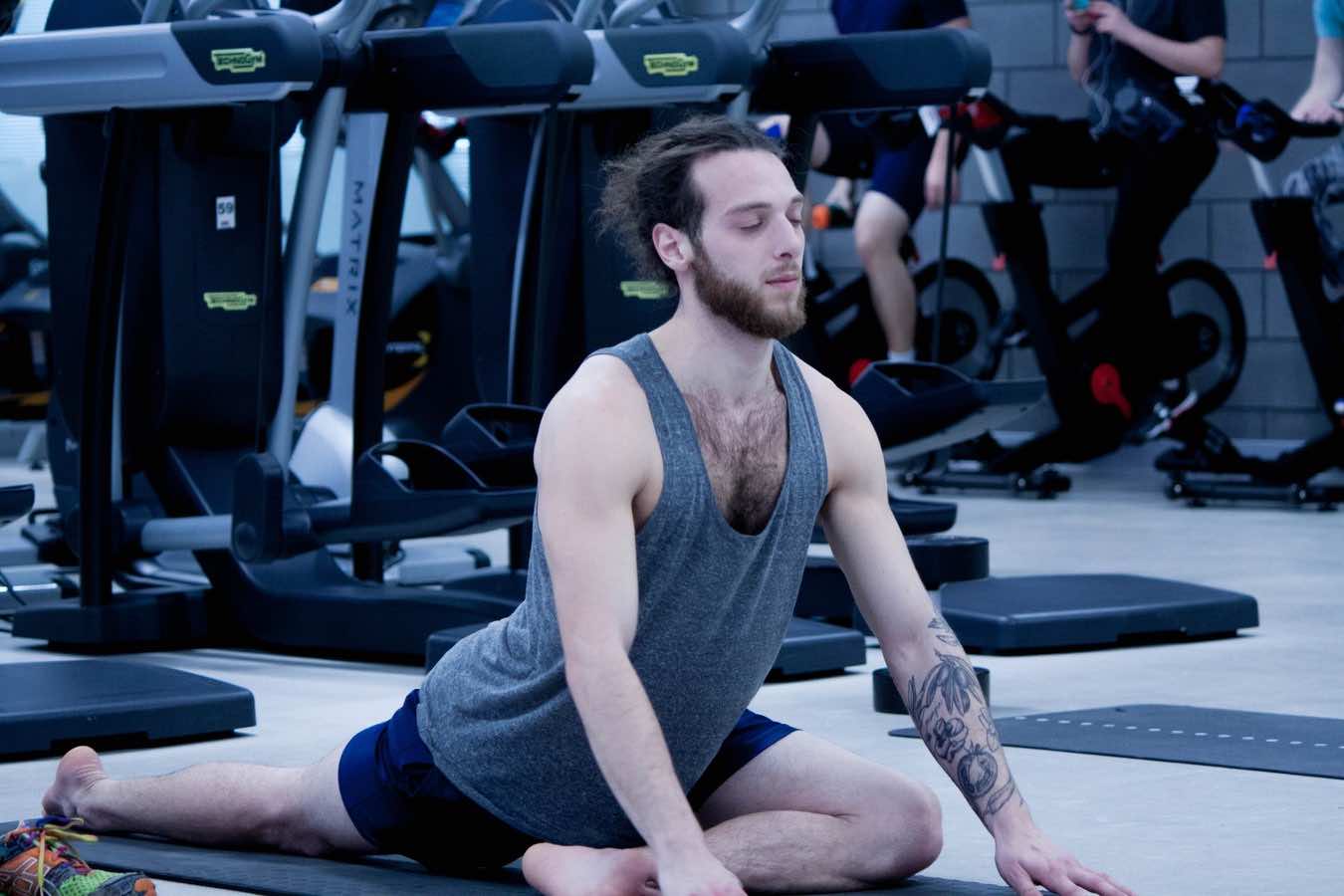 One of the most popular items of gym workout clothes mens is some to wear some type of t-shirt. This can be both sleeved or sleeveless.
T-shirts are an excellent way of working out whilst keeping cool. Especially if you choose a thin type of top.
Compression T-Shirts
A compression men's top is most noticeable for being of a tight fit. They are often worn by serious gym goers as they are able to keep your muscles warm throughout your workout.
Therefore meaning you are likely to strain your muscles during your workout. This is ideal as this can help reduce muscle damage, and potentially reduce the risk of injury.
Tank Tops
For working out when it is much warmer outside, wearing a tank top could be the style of top you are looking for.
This is as not only are you able to keep cool, but the reduction of sleeves will mean you able to have a larger amount of freedom than you would if you were wearing a normal top. Especially where arm workouts are concerned.
There are four main types of tank tops that are worth knowing about:
Stringers – A stringers tank top will have a Y shaped back. They are often lightweight and breathable. Best suited to high-intensity workouts.
Racerback – A racerback tank top will have a T shaped back strap. This is located on the back of the shoulder blades. Ideal for high-intensity workouts.
Ribbed – Will be bumpy in appearance and feel. Can be very comfy, ideal for low-intensity workouts.
Muscle – The same style as a normal t-shirt but without the sleeves. Ideal for low-intensity, or arm based workouts.
If you require a tank top that is suitable for high-intensity workouts. We recommend a racerback tank top that is made from a synthetic material. This is as it will keep you comfy, is durable, and is likely to put up with all of your sweat.
Whereas, if you are looking for a tank top for low-intensity workouts or for lounging around the house. We recommend a cotton tank top. This is as you will be comfier than you would if you were to wear synthetic materials.
Men's Workout Clothes – Shorts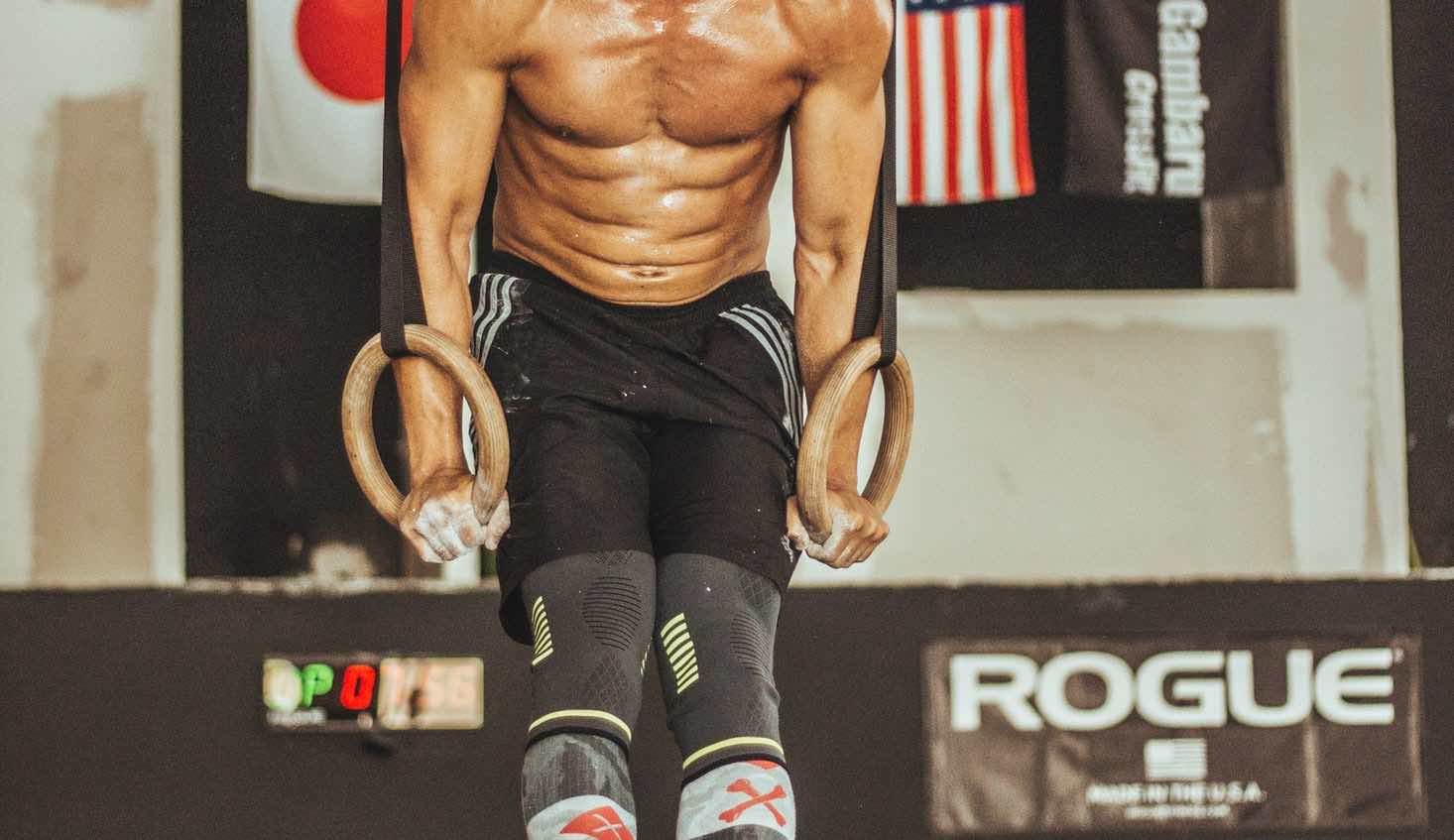 Another gym wardrobe must have is a good, appropriate pair of shorts or two. This is as there's nothing worse than finding cheap men's workout clothes where the shorts cause you to chafe.
Therefore, ensuring you know the correct type of shorts for the workouts you are going to be taking part in is a must.
Shorts with Lining – Don't require wearing underwear. Can keep you ventilated over a long period of time and is likely to reduce the risk of chafing.
V-Notch Shorts – Gets its name from the upside-down V that is cut out in the bottom side leg of the shorts. Allows for longer stride lengths.
Split Shorts – Similar to v-notch shorts. The difference is that the V is a consequence of the front panel overlapping the back.
Cycling Shorts – Tight fitting shorts that finish just before the knee. Will often has padding built-in or as an optional extra to assist with comfort whilst riding.
We believe that if you are taking part in workouts that require a lot of cardio such as running and power walking, v-notch shorts or split shorts may be best.
Whereas, if you are likely to be mixing up your gym routine regularly, shorts with built-in linings may be the right choice.
Men's Workout Clothes – Hoodies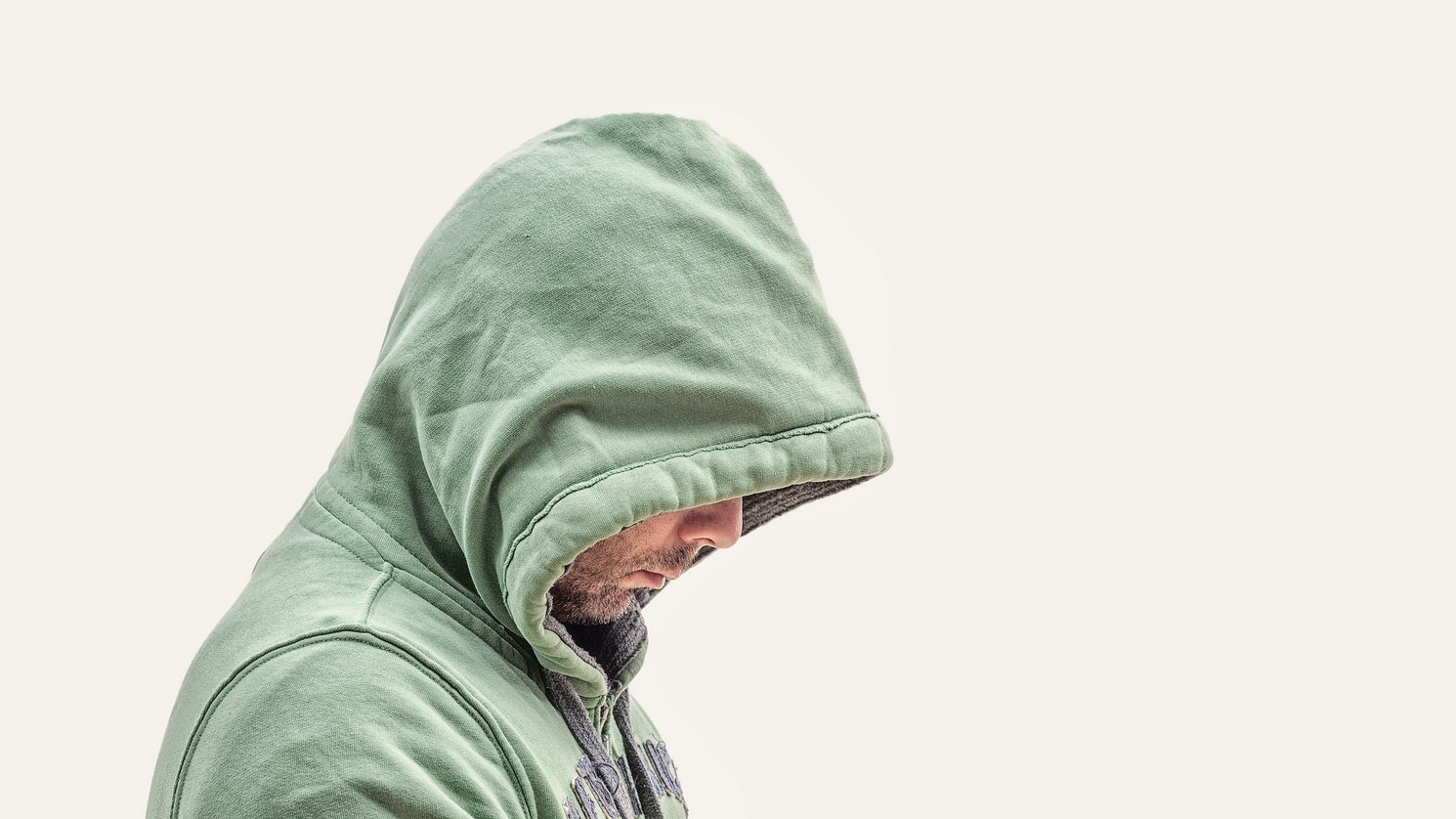 Hoodies can either be part of the comfiest outfit you can wear in order to have a relaxing evening. Or they can be part of a sporty outfit to wear on your way to and from the gym.
Zipped Hoodie – A metal zip is what enabled the hoodie to become joint together. Ideal if you are likely to be in changing temperature conditions.
Pullover Hoodie – Can only be put on and taken off by pulling the hoodie over the head. Will often feature one large pocket. Very comfy.
Sleeveless Hoodie – A hoodie with no sleeves. Ideal for working out in as your core will be kept warm but you are unlikely to overheat.
We recommend opting for a fleece or nylon blend pullover hoodie if you are likely to be going outside on a cold walk or hike. This is as you will be comfy and warm simultaneously.
Whereas, if you are going to the gym, we recommend a sleeveless or zip up hoodie. This is as they can be more convenient and less restricting than wearing a pullover hoodie.
Men's Workout Clothes – Swimwear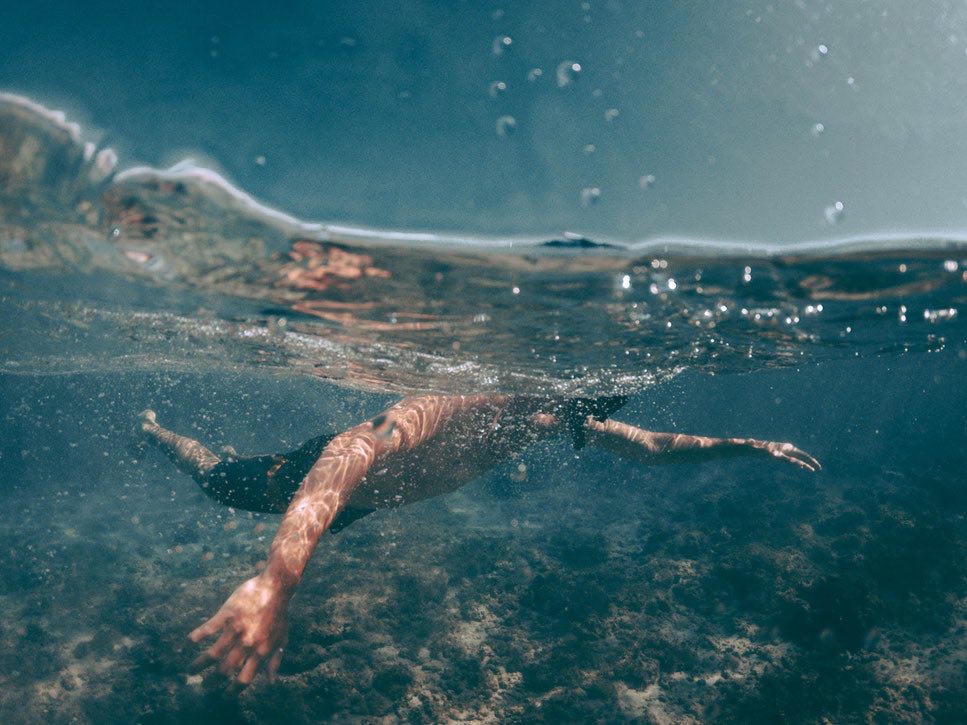 High-quality swimwear is a vital necessity for those looking to shed a few extra pounds by completing a few laps at their local pool.
If you are one of those people, then understanding the different types of men's swimwear available to you is essential.
Swim Shorts – A popular choice of swimwear. Comfy to wear with a loose fit and an adjustable waist. They are quick drying and lightweight. The go-to choice for lounging around on holiday.
Boardshorts – Slightly longer than swimshorts. They are often drawstring, which is unlikely to come undone. Perfect for water-based activities.
Briefs – Also known as Speedos. They are small and tight fitting. Many professional swimmers like to wear briefs as there is less chance of material getting in the way, and slowing you down.
Jammers – Similar design to cycling shorts, but without the padding. They intend to make you quicker at swimming. The choice of competitive swimmers who don't want to be wearing briefs.
Once you become aware of the options you can choose from, finding the best swimwear for you starts to become much easier.
For instance, if you were looking to take in watersports such as surfing, wakeboarding and kitesurfing, then boardshorts are best for you. This is as the extra leg material can protect your skin when it comes into contact with the board. This can also, therefore, prevent skin irritation which may occur from board wax.
Whereas, if you are looking to get an efficient workout, briefs and jammers may be your best bet. Whereas, for lounging around on holiday or in your free time, we recommend opting for swim shorts.
Men's Workout Clothes – Underwear & Socks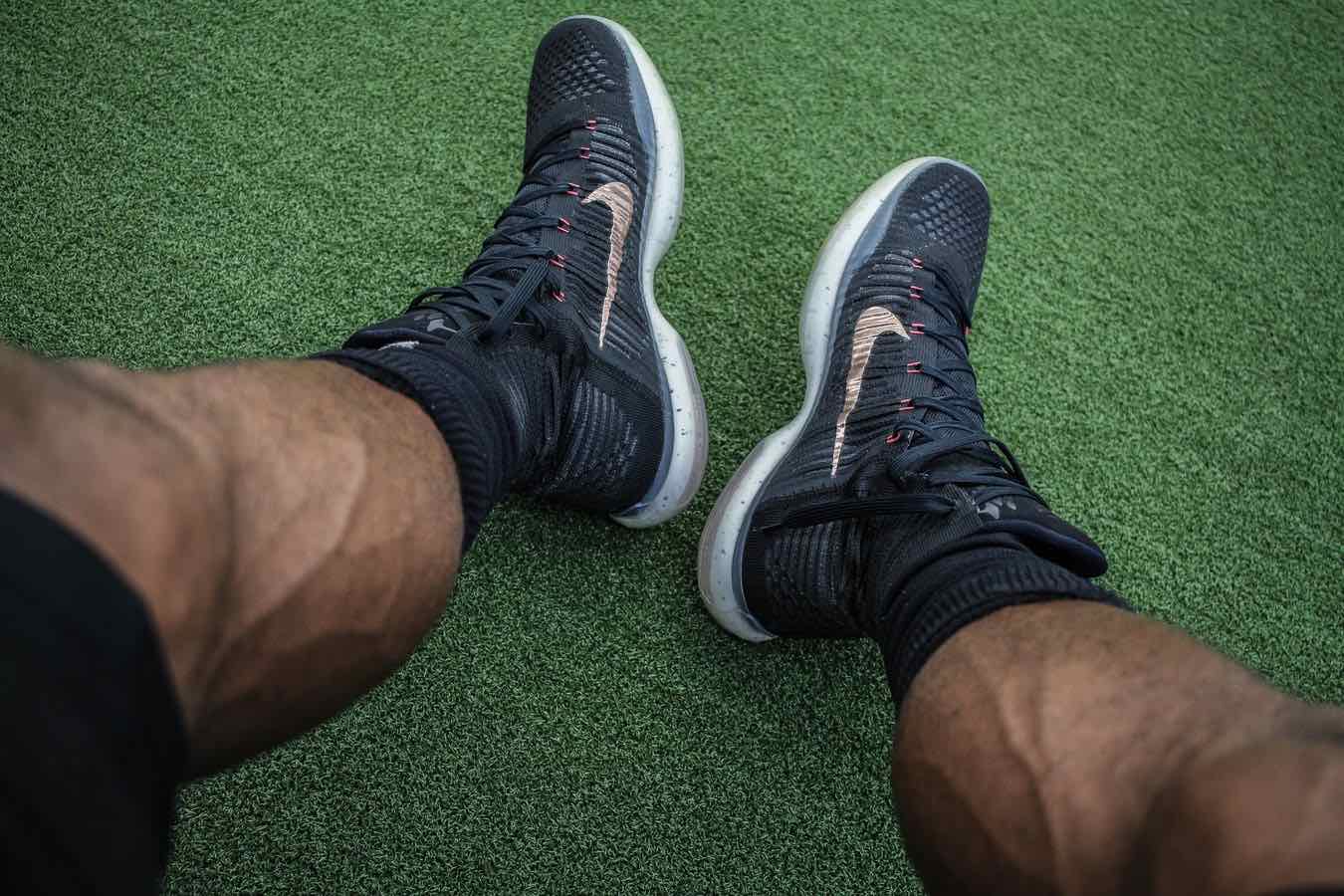 Finding the ideal workout clothes mens in terms of underwear and socks is more important than you think.
The wrong underwear and you may find yourself constantly having to adjust yourself, and you may begin to chafe.
Boxers – Loose fitting with an elasticated waistband. Breathable and absorbent, but likely to get bunched up around your legs.
Briefs – Offer a small amount of coverage and will have no leg. They can provide a high level of support and are unlikely to bunch up.
Boxer Briefs – Shape of boxers, with the tight-fitting design and support levels of briefs.
G-strings, Bikinis & Thongs – Offers little to no coverage. Maybe uncomfortable to some men.
And, the wrong socks and you may find them constantly slipping down, which can become a nightmare after a while. Similarly, you may also find that you begin to get blisters if the socks you are wearing are not appropriate to the activity you are taking part in.
Hiking Socks – Will be thick and long, reaching at least the top of your walking boots. Often thick, and may even be double lined to prevent blisters.
Ankle Socks – Likely to reach the point of your ankle. Some may go no higher than the top of your trainer.
Conclusion
Therefore, for the man who likes to go to the gym regularly. Having a suitable wardrobe for both men's summer and men's winter workout clothes are essential.
Not only will you be guaranteed to be comfortable throughout the duration of your workout, but it means you cannot allow yourself to use clothes as an excuse.
Not having a top able to keep you warm whilst you go on a run outside. Or not having the right socks to go with your running shoes should no longer be phrases you need to say.
But remember, before going crazy with your workout clothes shopping. It is essential to not head straight to the cheap workout clothes mens.
Ensure you are considering the options available to you, even if it does mean spending that bit more. Because in the long run, it's probably worth it.