When someone wants something, no one can stop him from reaching it. Not even after a severe lower back injury and closed to be paralyzed.
A story of perseverance features a girl from San Diego, USA. After hitting an extremely low point, the 17-year-old Instagram star chose to dedicate herself to fitness.
Having the perfect outfit for this exercise is a must, especially doing Demi's routine. You sure don't want your outfits to get ripped while doing it.
One of them is definitely your sports bras. You'll want to make sure you wear your best sports bras, underwire sports bras, and of course, your most comfortable sports bras.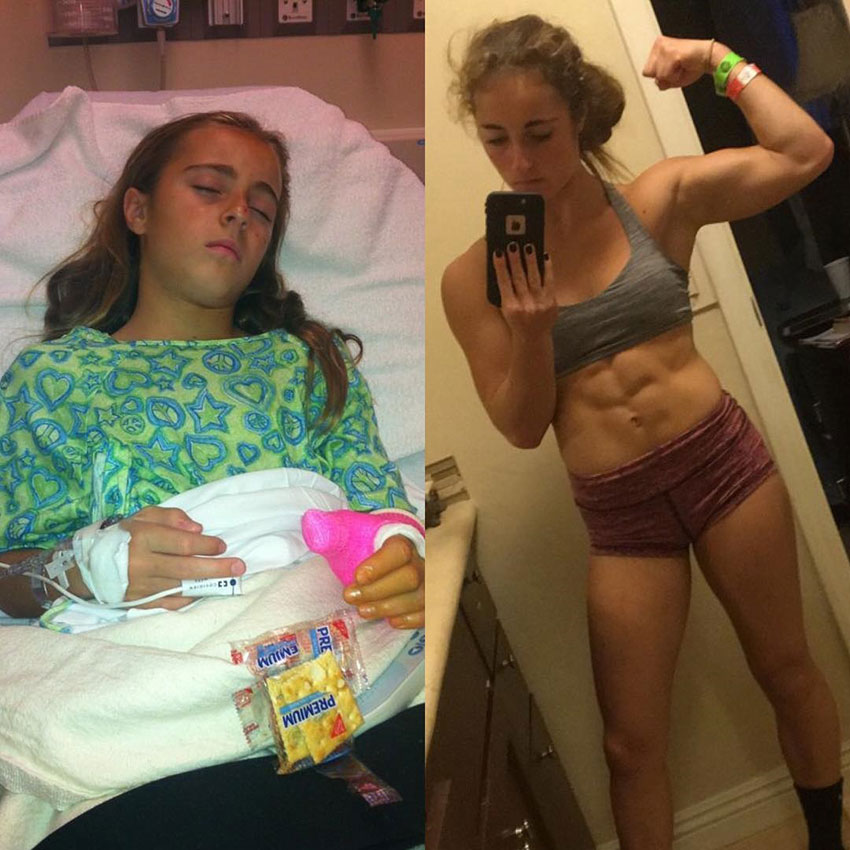 Meet Demi Bagby
Demi Bagby is an American CrossFit athlete and bodybuilder from San Diego, USA. However, after her accident that caused her severe lower back injury; the prospect of spending the rest of her life in a wheelchair, her huge strength of character meant that this wasn't the case.
As a result, she soared to fame across social media, inspiring many people across the world with her transformation into a formidable CrossFit athlete. Now, she aims to have a positive influence in other people's lives. While at the same time, spreading her message:
"There are so many ways that it can go wrong, but in your head there can only be one way, and it's all the way! You have to give it 110% and know that you're going to do it….You have to know that you will succeed, and once you have that, you'll be unstoppable".
Life Changing Accident
Demi Bagby was born in San Diego in 2001, where she has spent her life ever since. She grew up with a love of sports, taking part in soccer and cheer-leading on a regular basis.
However, in 2014, Demi suffered a freak cheer-leading accident in which she broke her back. She was left paralyzed for three months as a result – faced with the prospect of never being able to walk again.
Demi was left devastated, knocking back her confidence. Consequently, her days as a cheerleader came to a grinding halt.
During her period of recovery, Demi became fascinated with CrossFit and calisthenic athletes. It was at this point, Demi vowed to herself that if she was ever able to walk again, these were exactly the sports that she wanted to become involved in.
Bouncing Back
Demi fought a hard battle to recover from her back injury. But one day, she won. As a result, she was able to prove the doctors wrong who said that she would never walk again. After a miraculous turnaround, she was eventually able to start pursuing her CrossFit dreams just a year after her injury.
It was at this point, Demi began bodyweight training in order to build her dream physique. To achieve this, she began performing strength movements such as pull-ups.
However, she hit roadblocks in the process. Things weren't quite going her way, as initially, she wasn't able to perform certain exercises. But thanks to her determination, it was eventually possible for her to start performing more advanced movements, such as muscle ups.
From then on, her motivation for fitness was at an all-time high – offering her the perfect opportunity to keep pushing forward.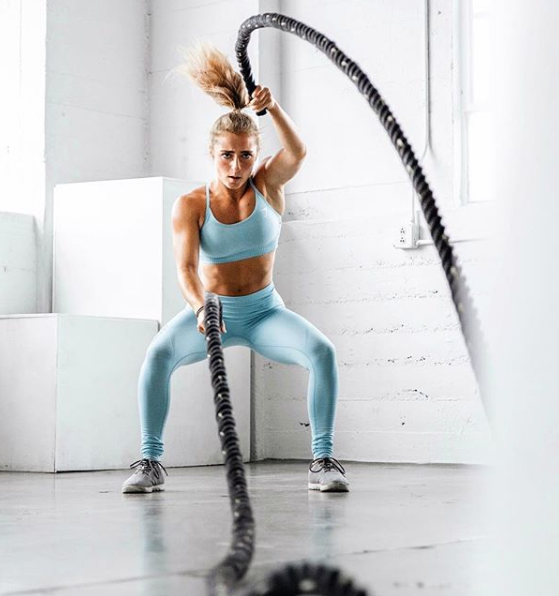 Crossfit Has Changed Demi Bagby Life
"Two years ago I broke my lower back severely injuring myself. I was very close to having serious permanent back problems or even becoming paralyzed. I was told I would never do hard core training again, and that I pretty much wouldn't be able to to the things I do now," she wrote on her Instagram post last year.
In an interview with Fringe Sport, she explained how she found CrossFit during her recovery.
"I saw videos of people online doing CrossFit, and callisthenics, and all these fun kind of workouts, and I told myself if I was ever able to walk again that I'd be determined to live it every day, and just learn new things every day," she said. "Once I started to walk again, and I was able to start training for the first time, I was dedicated, and I had a passion to keep being healthy and fit all the time, and learn new things."
Via Men's Health.
Demi is such a great inspiration to so many people out there. Just like her, as long as you give it your best shot, you can go far in your fitness journey.
Make sure to follow her incredible life and get fitspiration vibe on Instagram: @demibagby.