Choosing the Best Men's Bottoms in 2018
Of course, no workout outfit is complete without the appropriate men's bottoms.
Realistically, yes you may have the best gym shoes ever, but if you pair them with the wrong type of bottoms for your workout, you're in for a disaster.
This is as a poor choice of bottoms may cost you in the comfortability factor. Not to mention the fact that they may cause you to experience unpleasant skin irritation that you don't want to be experiencing at the best of times. Especially when it comes to chafing.
Therefore, avoid the off the rail, best looking gym outfit combinations, and get creative by mix and matching the most appropriate tops and bottoms for you. Because let's face it, getting the right bottoms for your workout outfit is essential.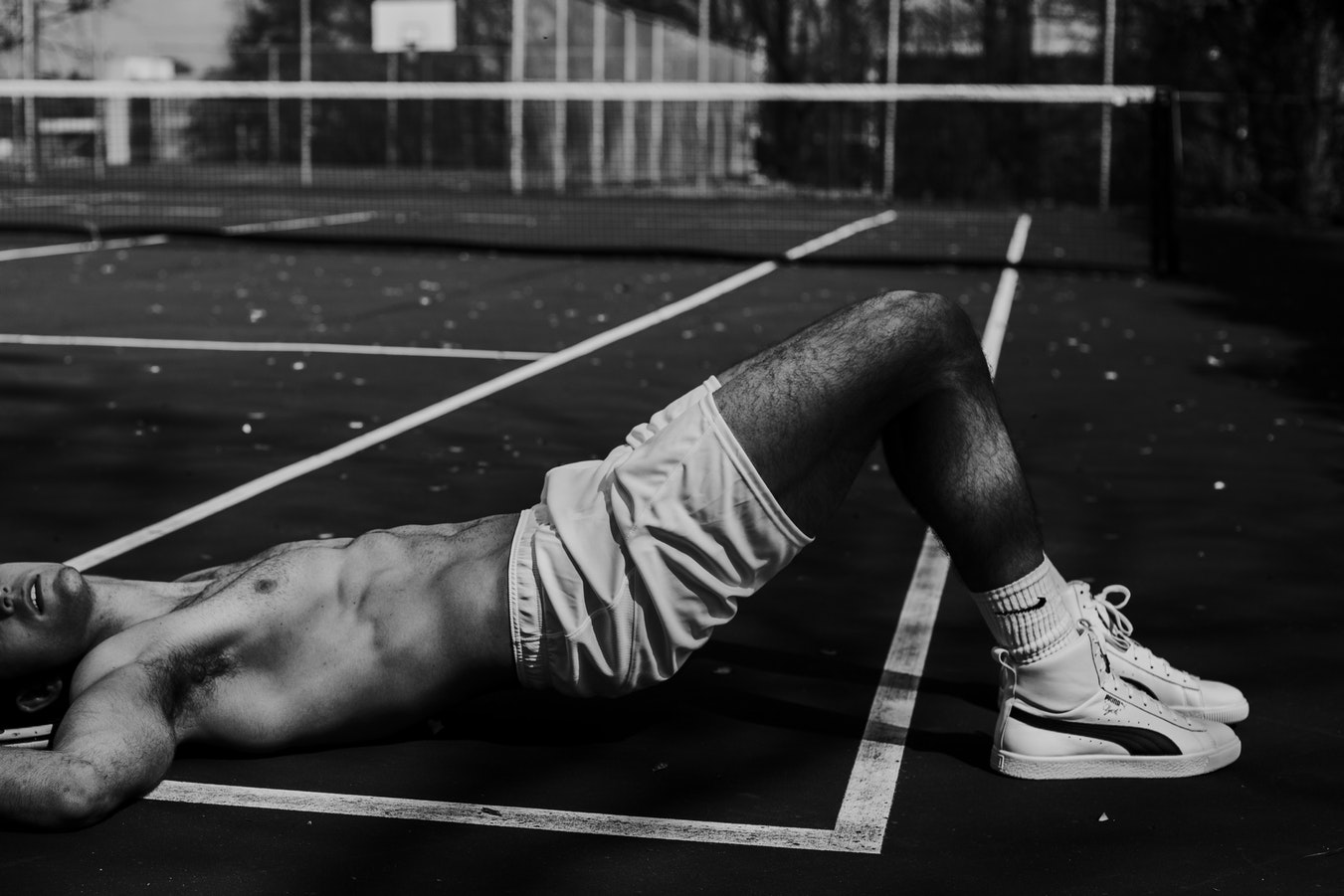 Here is our guide to help you when looking for the best bottoms in 2018.
Things to Consider when Buying Men's Bottoms
Size
Obviously, nothing is more important than knowing your exact size in order to find the best bottoms.
In order to do this make sure you have an accurate measure of your waist. Which is the measurement where you would normally wear your trousers.
Next, measure your inside leg length. You may think this is unnecessary if you are looking for shorts, but it is still a good idea to know the length from waist to knee to know what shorts are likely to be too long.
The wrong size bottoms can be the difference between them constantly falling down and causing you to chafe, to you being completely comfortable at all times.
Material
There are a number of different materials available to choose from when looking for the men's best bottoms.
But which should you be choosing and which should you be avoiding?
Men's Bottoms Materials
Types of Material
Features
Cotton

Breahtable
Comfortable against the skin
Soft and strong

Polyester

Durable
Likely to be quick at drying
Highly unlikley to wrinkle and fade

Cotton/Polyester Blends

Unlikely to shrink
Efficient at keep its shape
Affordable

Bamboo

Breahtable and lightweight
Mosture wicking and antibacterial
Environmentally Friendly
Generally, if you are interested in bottoms to be worn for low-intensity activities, bottoms that are made from natural fibres are best.
This is as natural fibres such as cotton, are hypoallergenic meaning there is a very low chance of skin irritation when wearing the bottoms. Furthermore, the material will be breathable and versatile.
But it is worth noting the fact that after a long period of time the bottoms may lose their shape. Not only that, if they become wet there is a good chance that they will not be very comfy to wear.
Whereas, if you are going to be carrying out high-intensity activities when wearing the bottoms synthetic materials are ideal. For example polyester.
This is due to the fact that synthetic fibres are quick drying, and are durable. Therefore you are able to stretch further in them without the risk of them losing their shape.
Types of Men's Bottoms
There are many styles of men's bottoms to choose from. Some are sport specific, such as swimming shorts and running shorts. Whereas others can be worn for a number of different occasions, such as joggers.
Swimming Shorts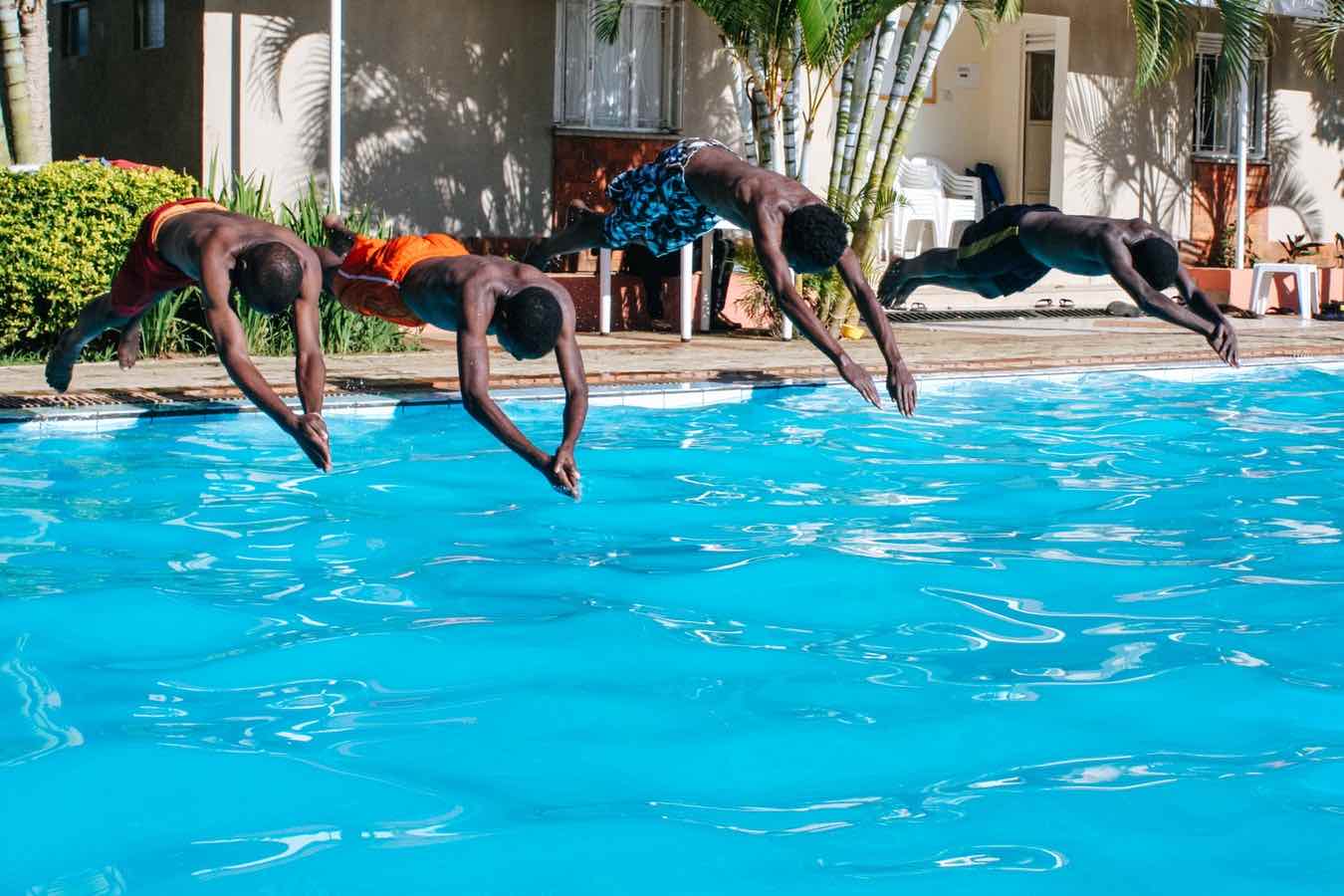 When going swimming, there's nothing more important than having the reassurance that what you have chosen to wear while you dip is an item of clothing that is waterproof, comfortable and is likely to get left in the water.
As with bottoms in general, swim bottoms can come in many different styles. Some are catered to your leisurely dip in your holiday hotel pool. Whilst others are designed for watersports or competitive swimming.
Types of Swimming Shorts
Types of Swim Bottoms
Features
Shorts

Loose fit with an adjustable waist
Quick Drying
Lightweight

Boardshorts

Designed for watersports such as surfing, paddle boarding and wakeboarding
Drawrstring waist
Longer fabric to avoid skin irritation

Briefs

Small and fitted
Often worn by athletes and divers
Minimum fabric means quicker time

Jammers

Similar stlye to cycling shorts
Start at the waist and finish just before the knee/li>
Made from lycra and polyurethane
Unlikely to last well in chlorinated pools
If you are looking for swim bottoms to wear whilst doing continuous competitive lengths in your local swimming pool, or gym pool, we recommend opting for swimming briefs or shorts that are a tight fit.
This is as the popular swim shorts that you are likely to see whilst on holiday aren't that suitable for intense swimming. Thanks to the loose fabric, it is likely that this will slow you down, and you may, therefore, find that swimming in them is difficult.
However, we understand that many men don't want to be seen in swimming briefs, therefore it is down to personal preference.
On the other hand, if you are taking part in watersports such as paddle boarding, wakeboarding and surfing, boardshorts are betters suited to you. The additional fabric means you are unlikely to be in discomfort when you come into contact with the board.
This is as the shorts can act as a protective layer between the board and your skin. And, not only that, boardshorts can reduce the chance of skin irritation your legs may encounter when coming into contact with the board wax.
Shorts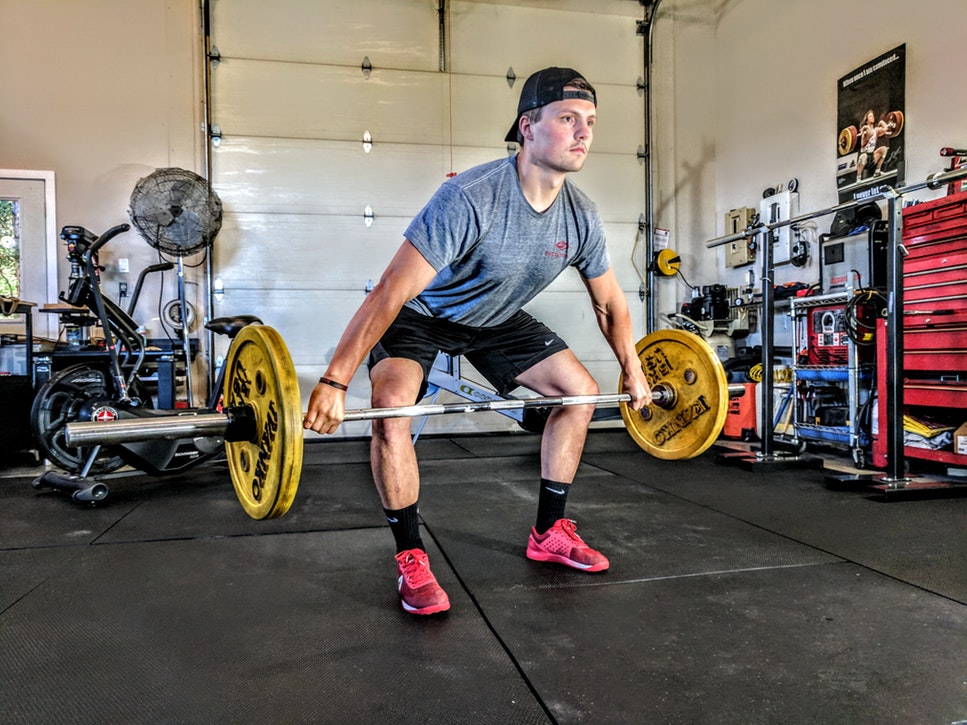 A must-have item of clothing in every exercise enthusiasts wardrobe. Gym shorts can provide you with the means of making your squats deeper, your lunges longer and your running even more comfortable.
However, opting for the wrong gym shorts and you may find yourself feeling rather vulnerable when you next take part in a yoga or pilates class.
Here are the different types of workout bottoms available.
Types of Shorts
Split Shorts
Loose fitting
V shape caused by front panel overlapping the back
Minimum fabric means quicker time
Types of Shorts
Features
Compression

Moderate body temperature
May help reduce risk of injury
Tight fit may enhance streamline capabilities
Keep muscles warm to prevent fatigue

Shorts with Lining

Keeps you ventilated over a long period of time
Reduced risk of chafing
Underwear isn't required

V-Notch Shorts

Upside down V shape cut into the leg
Allow for larger running strides
Loose fitting and short in length
Ideally, if you are going out on a bike you want to be wearing cycling shorts. This is as they often have built-in padding to ensure you do not begin to feel discomfort after you have been sat on your bike for a long duration of time.
Whereas, if you are going on a run, v-notch shorts or split shorts are your best option. This is as they are shorter and lose fitting enough to ensure you can get the optimum stride length throughout your run.
Joggers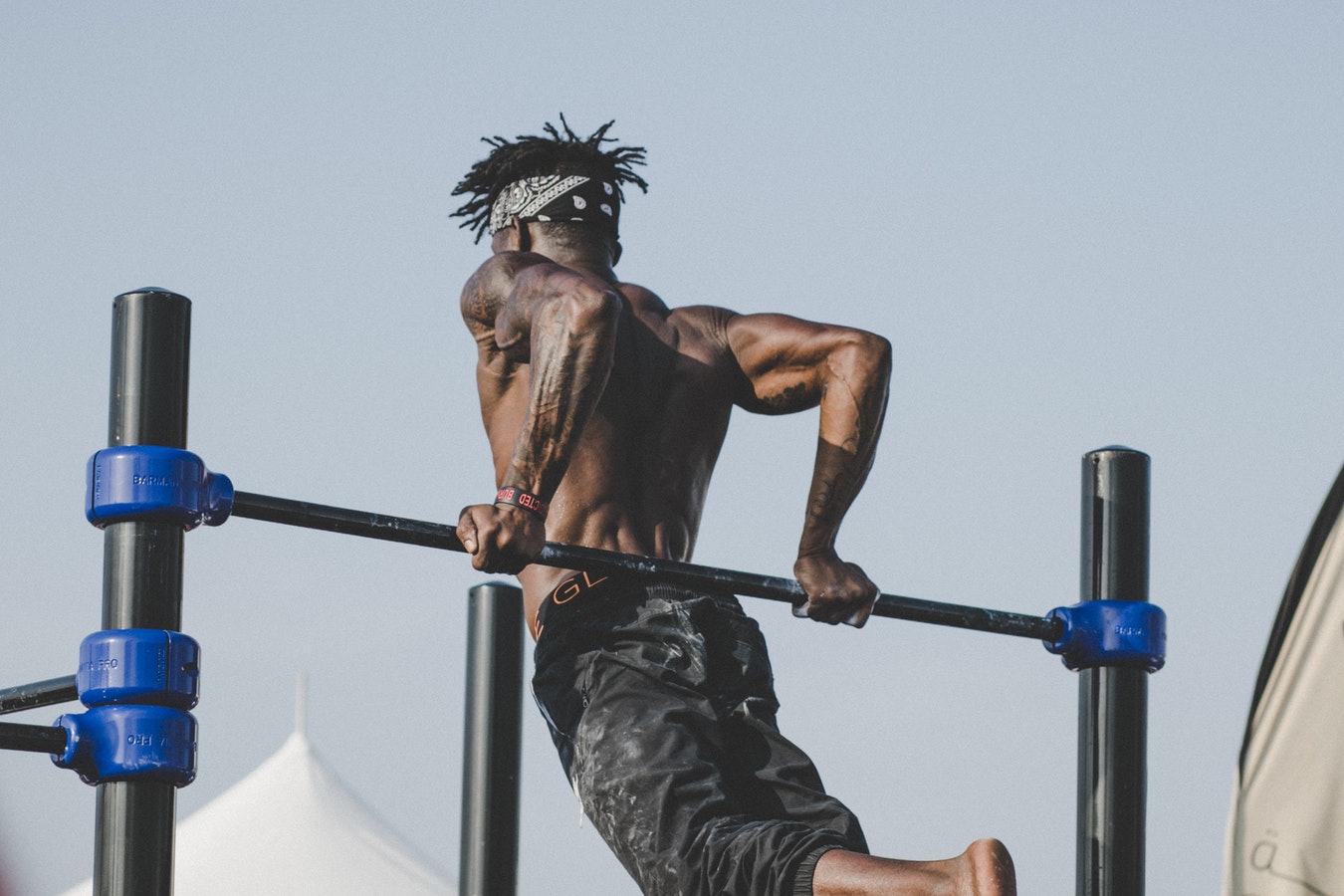 Men's joggers can be either the ideal men's pajama bottoms to lounge around the house in when all you want to do is eat a pizza and watch a movie.
Or they can be the comfy way to travel to and from the gym. On the other hand, you could work out in them too if the weather is cold.
Types of Joggers
Types of Joggers
Features
Jean Joggers

Suitable for smart casual occasions
Drawstring or elasticated wasit and ankles
Comfortable

Skinny Joggers

Tight fit around the legs
No exess fabric to get in the way
Comfortable

Drop Crotch Joggers

Joggers where the crotch sits low
Baggy and comfortable
If worn wrong, may look silly
Therefore, if you are looking for joggers that you can work out in, we recommend opting for skinny joggers. This way you will have pockets that are big enough to house the necessities such as your phone and keys. You will be kept warm. And most importantly, you will be comfy.
However, consider the thickness of the joggers if you intend to wear them whilst working out. This is as too thick and you may find yourself overheating in the gym. Or, too thin and you may find your legs freezing as you are out on your run.
Whereas, if you are looking for joggers as more of a fashion statement. Jean joggers and drop crotch joggers are most appropriate.
It's probably best not to wear these types of joggers in the gym. As let's face it, a baggy crotch will only get annoying as you work out. And, well, you wouldn't wear proper jeans when working out, would you?
Conclusion
Never take the idea of men's bottoms for granted. The right bottoms could transform you from amateur gym goer to workout professional with just a matter of a single purchase.
However, don't fall into the trap of opting for cheap workout bottoms. Yes, they may be more appealing as you can get multiple pairs for the price of one high-quality pair. But the high-quality ones are there for a reason.
And, don't forget to be certain of the size, style and material you require for your joggers. This way you are unlikely to be regretting your men's bottoms purchase in the near future.