Choosing The Best Shorts In 2018
It may come as a surprise that in order to achieve the best workout possible, you need to be wearing suitable workout clothes. The shorts you choose to wear in the gym, or out on a run is no exception.
But why is this? Surely shorts are shorts? Well, poor quality and cheap gym shorts mens have the potential of causing you discomfort whilst you build up a sweat. Chafing, skin irritation and general annoyance are all potential outcomes of wearing a bad pair of shorts. Learn how to prevent chafing when wearing men's gym shorts here.
However, in some cases, this is easier said than done. Because, how are you meant to know which style of shorts you require? Not only that, which materials should you be looking for, and which should you be avoiding?
In the hopes of making choosing your next gym shorts easier and much more manageable, here is our guide to help you choose the best men's gym shorts.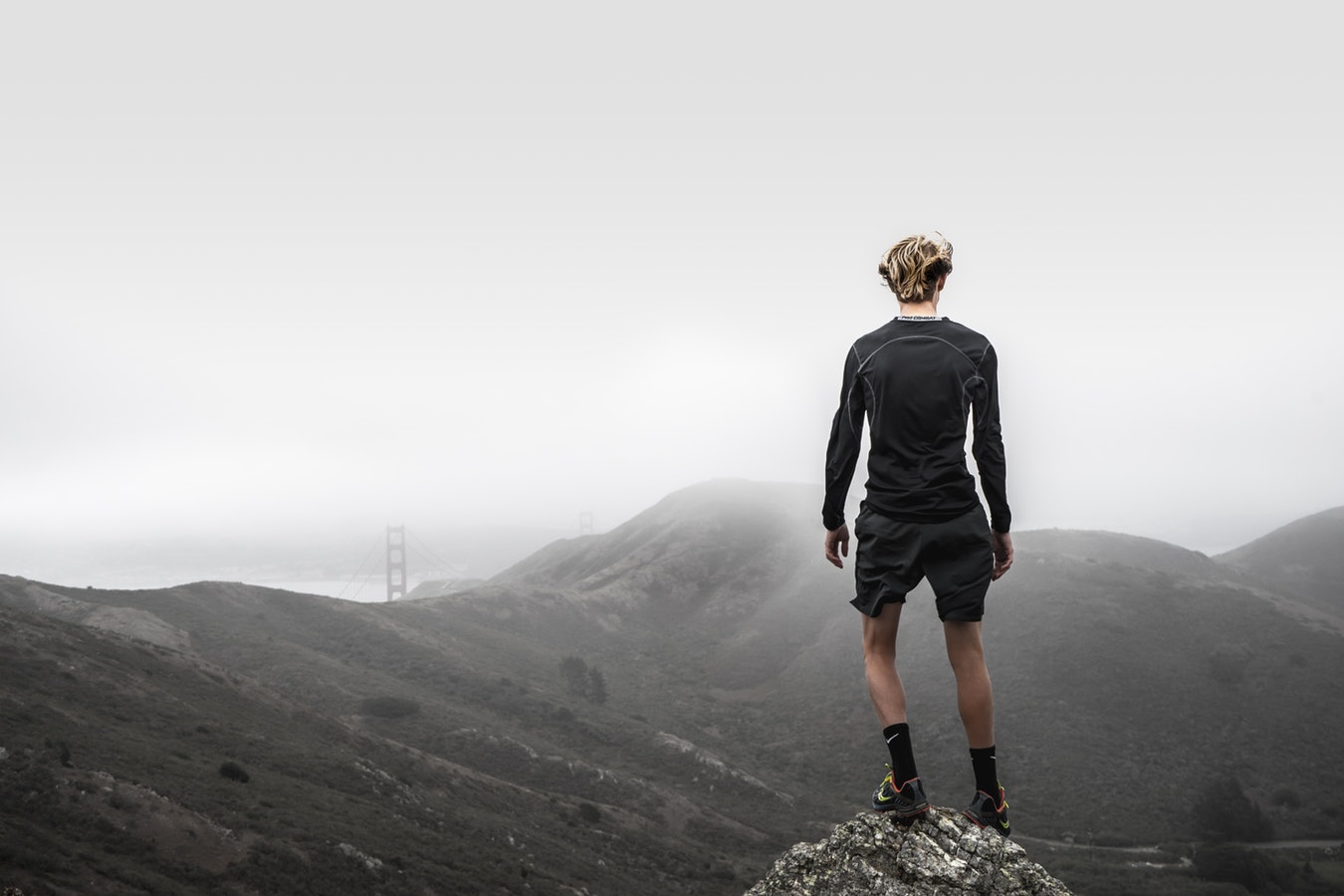 What to Look For
First of all, in order to find the shorts you are looking for, there are a few factors we believe to be important to consider.
Length
The length of workout shorts is often the measurement of the length of the inner seam (bottom of the leg to the seam of the crotch).
Finding the best length of men's gym shorts can be a challenge. Too short and you may be labelled as inappropriate. Too long and you may be seen as unfashionable.
We recommend aiming the length to hit the sweet spot a few inches above your knee, but below your mid-thigh. This way they are long enough to keep your modesty, yet short enough to allow you to fall into those deep squats with ease.
Short – This length is likely to be around three inches, or finishing high up the thigh. Wearing short shorts allows you to experience the best ventilation whilst allowing you a great deal of movement. They can be seen being worn on those sprinting or taking part in a marathon. This is because they are lightweight whilst also being non-restrictive.
Medium – Often five inches, finishing at the mid-thigh. Perhaps the most popular length amongst runners, a medium length gives you some of the ventilation and movement available in a shorter length, whilst also giving you a bit more coverage.
Long – Seven inches, just above the knee. Longer lengths are often seen by those running shorter distances. This is as they are appropriate for multiple types of weather conditions. And, when you are running off the road, longer shorts can offer you protection against pesky nettles and any debris lying around.
Comfort
Unquestionably the most important point to consider, how comfortable are the shorts? Of course, men's athletic shorts that limit your movement when either squatting, running or lunging are a big no. Equally, men's casual shorts, not intended for exercise, are likely to well, generally be a pain.
Therefore, when browsing the endless of pages of men's workout shorts, don't simply go for the ones with the best design, or the ones that you see other people wear.
Make sure to go for the ones with good reviews from people wearing them for the intended purpose, working out. This way, you are more or less guaranteed to experience no problems when it comes to skin irritation.
On a side note, we prefer those with elasticated waists. This way you can get your own personal fit which, in most cases, isn't too loose or too tight. They can also give you the reassurance that they are unlikely to fall down too.
Pockets
Men's gym shorts with pockets are essential for those looking at leaving the house to exercise without a bag or locker. Pockets are the easiest way to store your keys and phone during a workout. Because, let's face it, who wants to work out without music?
They can even be used to store snacks if you are working out for a long period of time such as training for a marathon. Most often, the pockets will be zip-up to prevent your belongings from falling out along the way.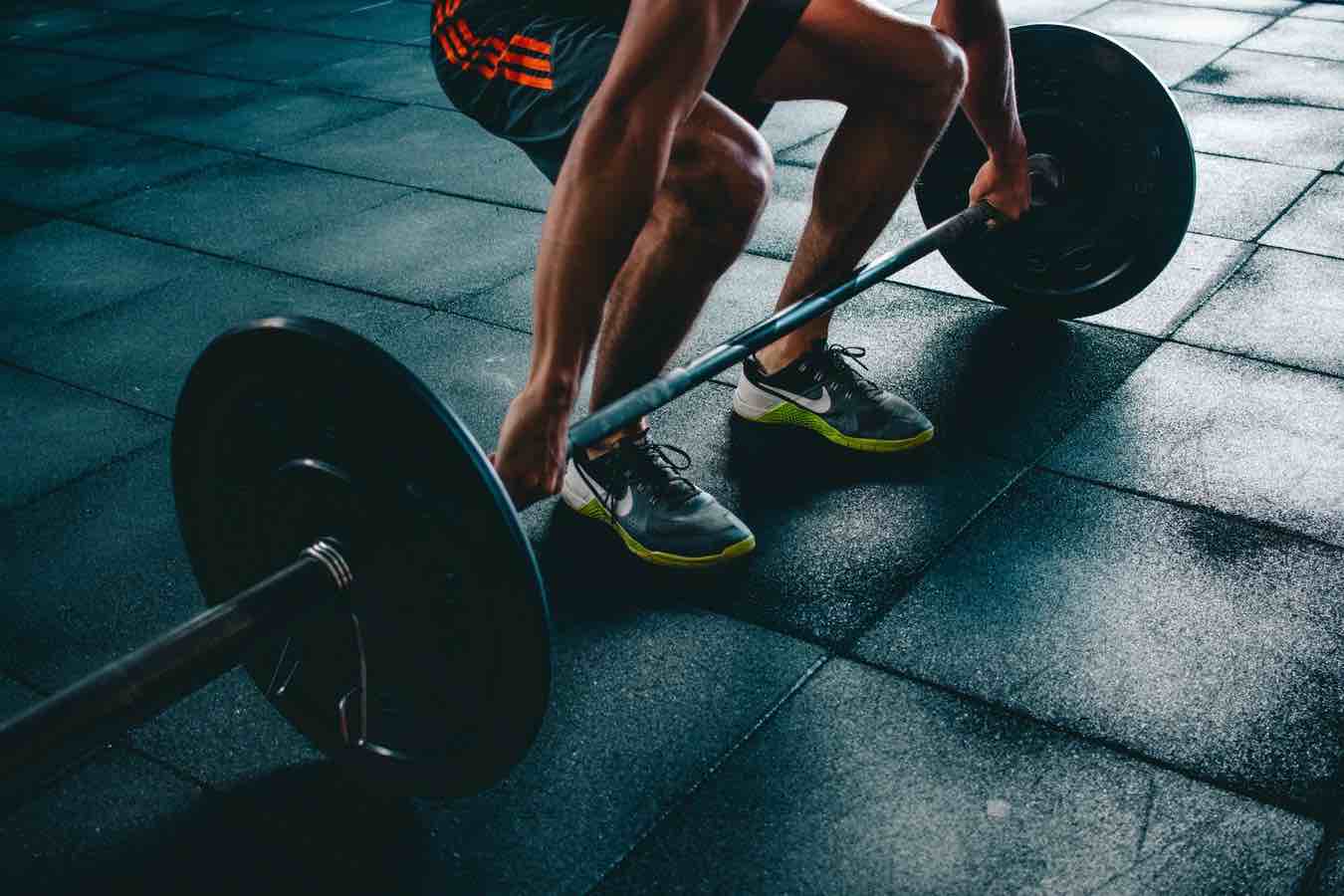 Which is the Best Shorts Material?
Before you decide which shorts you want, it is important to understand the difference between each material you are likely to come across. This is as whilst some are good are keeping you cool, they may make you smell.
Whereas some may reduce your stench, but equally may be unable to get rid of your sweat, making you damp and soggy.
Therefore here are the main materials you are likely to find in men's running shorts, and the basic properties of each of them.
Spandex
A popular material commonly used for running, compression and men's cycling shorts, spandex is a stretchy material.
In fact, spandex has an impressive four-way stretch ability making spandex shorts ideal for those wanting to do deep squats, deep stretches, or even for those looking to participate in activities such as yoga or gymnastics.
Microfiber
One way to describe microfiber is as small synthetic fibres woven into a cloth. Microfiber is ideal for those looking for quick-drying shorts that also happen to be light in weight.
Cotton
One material that is likely to be mentioned when talking about materials for clothing, cotton is famous for being comfortable against the skin.
Furthermore, a potential ideal material for gym shorts, when wearing mens cotton gym shorts you are unlikely to experience chafing which is a possibility in other materials.
Although cotton may sound great, remember that cotton has the potential of losing its shape when worn continuously. Not only that, when wet, cotton will gain in weight which isn't ideal for those enduring cardio workouts.
Nylon
A quick drying, thin and lightweight fabric, nylon is also ripping resisting. This means it can be said that nylon is a durable and strong, therefore ideal for those looking to wear a particular pair regularly, over a long period of time.
Or, on the other hand, the rip resisting ability is also convenient for those taking part in sports where rips are an eventuality. For instance gymnastics.
Cotton Blends
The combination of cotton and spandex, cotton blends combine the pleasing feel of cotton with the flexibility of spandex.
This, therefore, provides you with comfort and low perspiration risks. The shorts would also be unlikely to deform over time.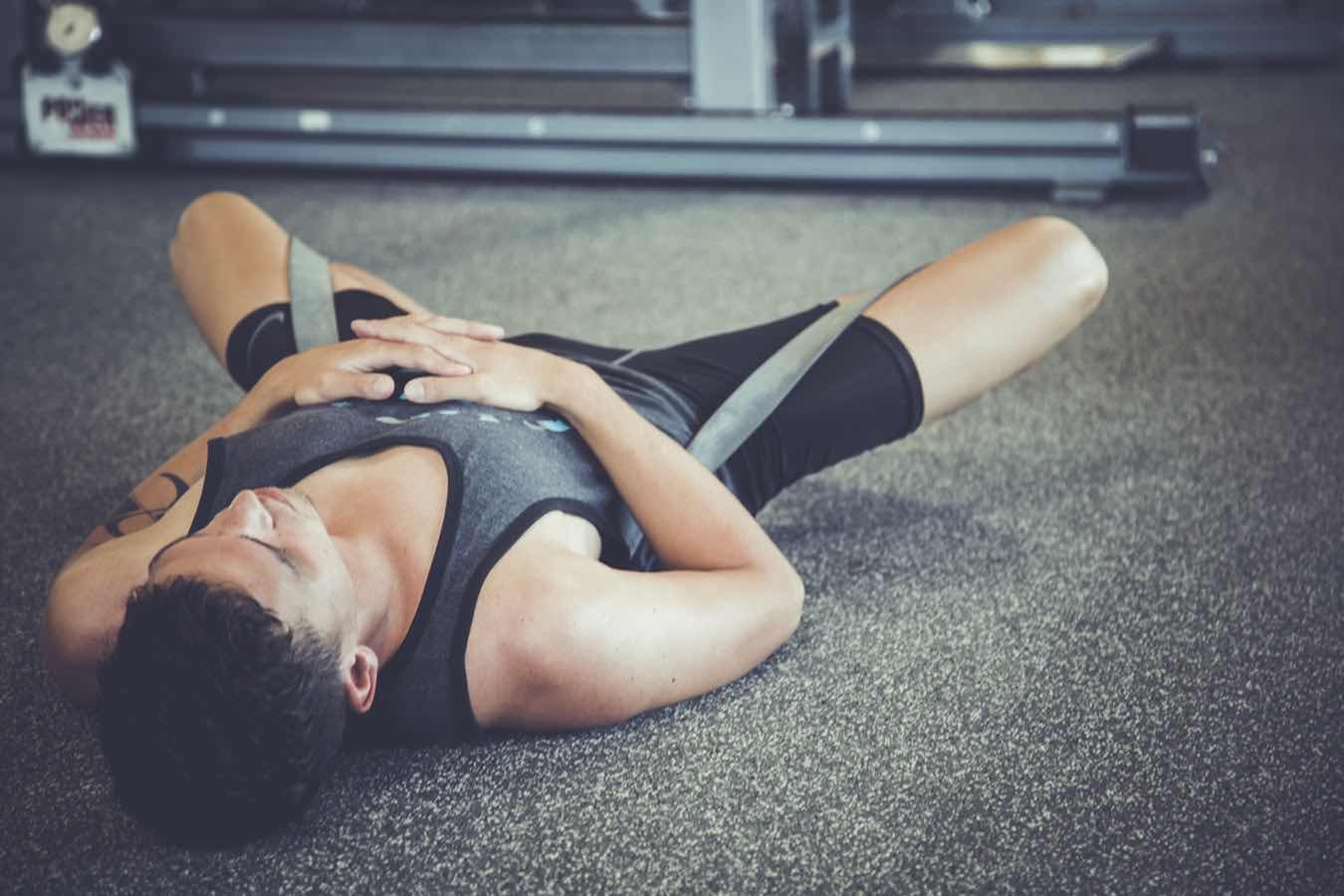 Types of Gym Shorts
Compression
Men's compression shorts are designed with the goal of moderating your body temperature. Some aim to keep you warm whilst others aim to keep you cool. Alternatively, there have also been a number of arguments that point towards the idea that wearing compression clothing can help reduce the risk of injuries.
You are likely to see compression clothing amongst cyclists and runners. This is as because they are such a tight fit they are able to maintain a high-quality streamline which could, in turn, enhance performance.
Additionally, as they can keep muscles warm, this special type of clothing can prevent against fatigue whilst simultaneously get rid of sweat which can prevent the painful experience of chafing.
Shorts with Lining
I don't know about you, but when I first picked up a pair of shorts that had lining in I was very confused. Why is it there? What is it even for? Well, it may shock you to hear that when wanting to wear shorts with a built-in lining, underwear isn't required.
This is as the lining itself is intended to assist in keeping you ventilated over a long period of time. Especially where a build-up of sweat is likely. Opting for lining can also assist in slightly reducing the risk of chafing.
However, if you are not a fan of the built-in linings, many of us choose to wear compression clothing underneath our shorts.
V-Notch Shorts
The name v-notch becomes apparent when you notice the upside-down V-shaped cutout noticeable in these shorts.
Amazingly, the cutout isn't as a fashion statement, it actually serves a purpose. The V cut out gives runners the freedom of a larger range of movement. Often, they will be of loose fitting and will be short in length.
Split Shorts
Not to be confused with V-notch shorts. Split shorts have the same features of V-notch in terms of having a loose fit, with an upside-down V cutout.
However, instead of the V being part of the leg seam, the V shape is created as a consequence of the front panel overlapping the back.
This style of short is for those looking for increased performance. This is due to the fact it can provide the runner with an optimum stride length.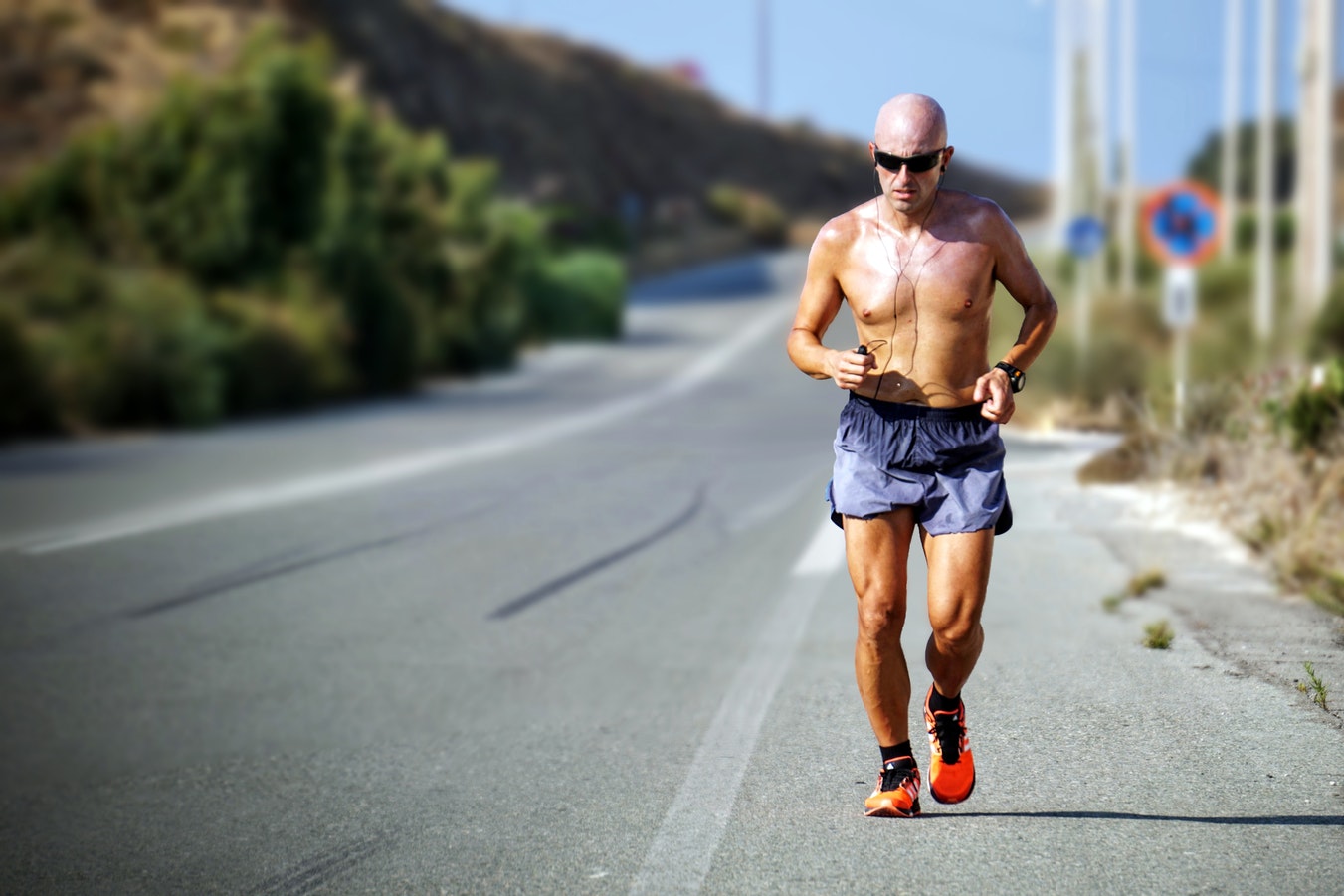 Conclusion
To conclude, we believe that every serious gym enthusiast should own at least a few high-quality pairs of short. Doing this will help you to get the most out of your workout.
This is as they can allow you the freedom to go deeper with your squats, and stretch further in your warmups and cool downs.
Therefore, when you next decide you want to upgrade your workout wardrobe, why not find the perfect pair of shorts for you. Don't just follow the fashion trends and go for the ones with the most amazing design.
Go for the ones suited to the exercises you are likely to be carrying out. And, of course, don't forget to try them on before you buy them. This is to make sure you are guaranteed to be in comfort at all times when working out.