Choosing The Best Men's Swimwear in 2019
Swimwear is a way of enjoying the thrill of being in the water whilst keeping your modesty. Because let's be honest, we don't want to see everyone naked at our local swimming pool, and chances are you don't either.
Therefore, today there are endless lists of swimwear available. From retro swimwear, athletic swimwear, sexy men's swimwear and even chlorine resistant swimwear.
Available in vast numbers of styles, designs and colours. You could get swimwear that is plain and dull. Or you could get some that are brightly coloured and covered in cartoon doughnuts.
But with so many different styles available, how do you know which you should be choosing?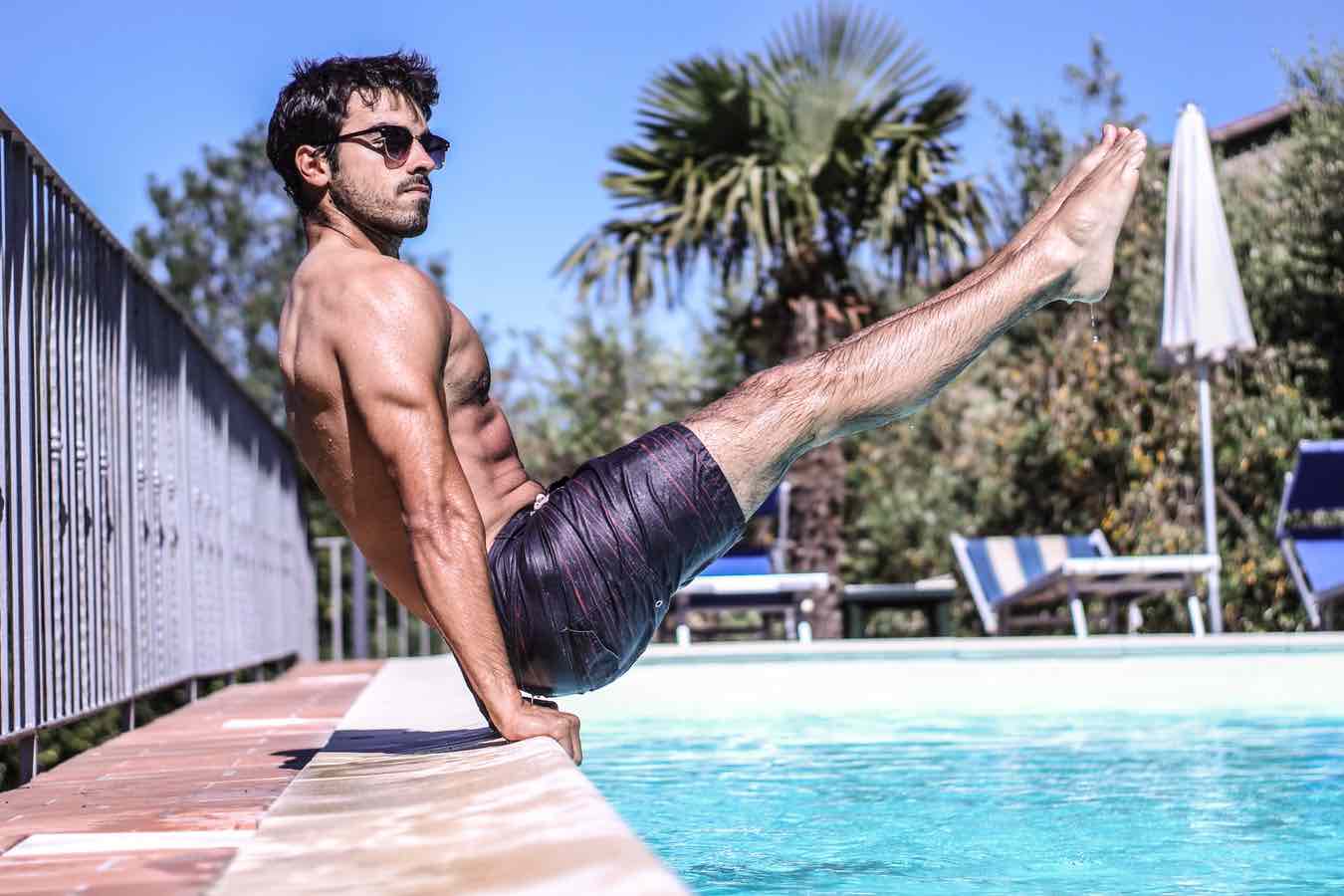 First of all, there are a few things you should be considering.
What activities are you going to be doing?
How do you want look/how much do you want to be on show?
What does your body shape require
What size are you looking for?
Once you have considered these questions and have a better idea of what you are looking for. The fun can begin.
Here is our guide to finding the best men's swimwear of 2018.
Types of Swimwear
Swimming Shorts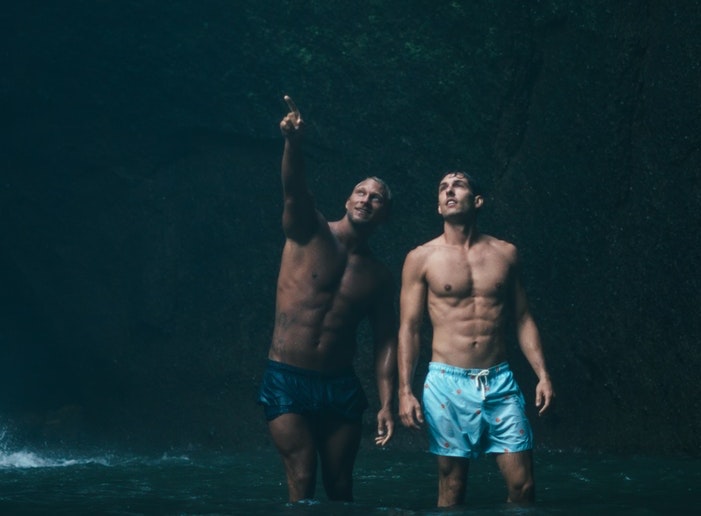 Also known as trunks, swimming shorts are perhaps one of the most popular choices of swimwear for men.
Available in a vast amount of colours and designs, swimming shorts are ideal for those vacation getaways, or for a quick swim in your local pool. They could also be classed as modest swimwear for those out in public.
Most of the time, swimming shorts have a loose fit with an adjustable waist. This may be either elastic or buttoned. Therefore, potentially pleasingly forgiving for those possessing a few more pounds on their body than they would like.
Swim Shorts are often quick drying and lightweight allowing for ultimate comfort when lounging around the pool.
Boardshorts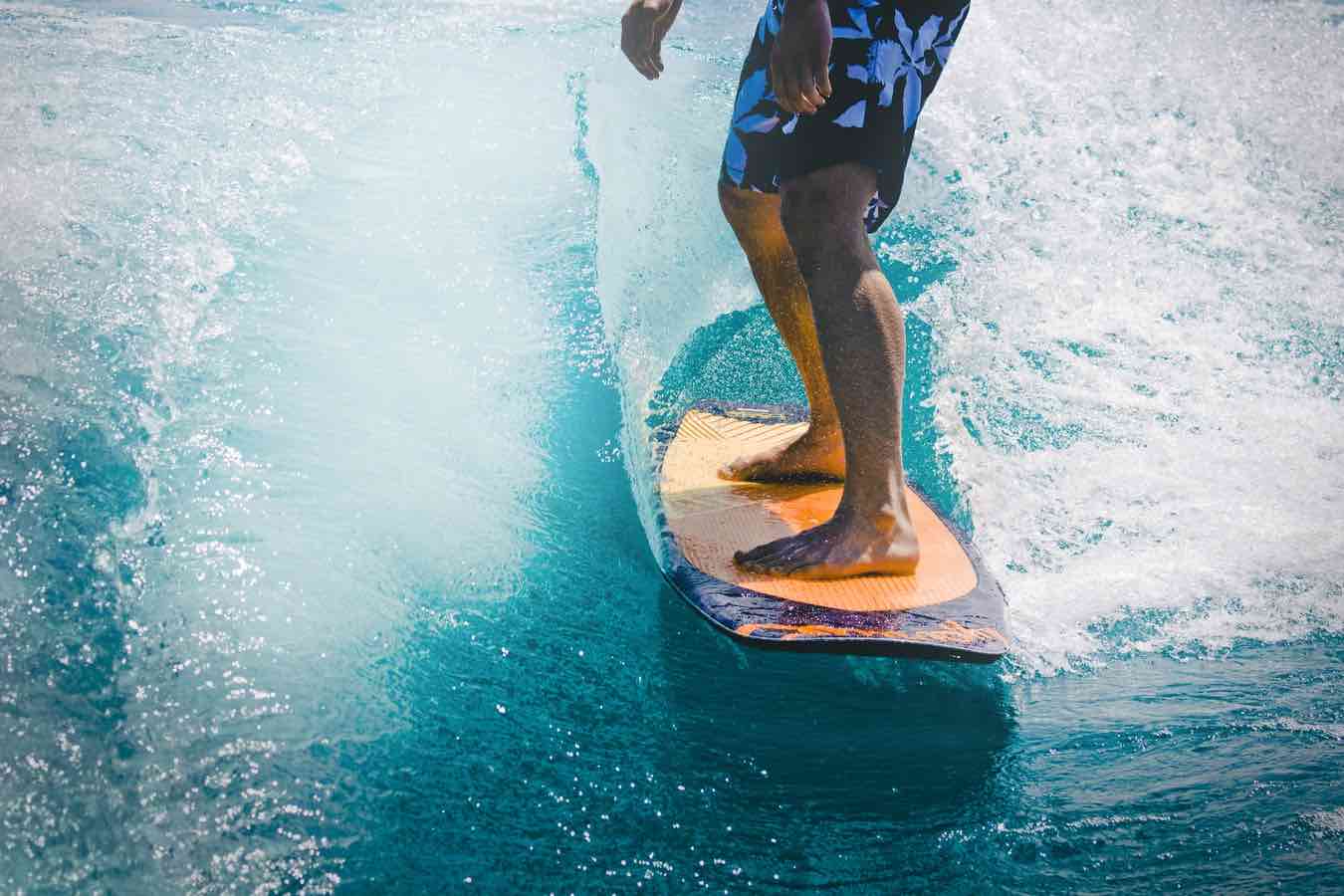 Similar to swim shorts, boardshorts are slightly longer. Popular swimwear for all those who enjoy activities typically seen in the ocean such as surfing, paddle boarding and wakeboarding.
One reason for this is as boardshorts are often drawstring, you are unlikely to lose them when wiped out, unlike that of velcro or elasticated waists.
When looking at surfers, boardshorts are favoured because as the fabric is longer, you are unlikely to experience irritating skin from the board wax when in contact with the board.
Furthermore, with watersports chances are there is going to be a lot of contact between you and the board. That's why it's appreciated that boardshorts are made of durable fabrics.
However, boardshorts aren't limited to just those who take part in watersports. Boardshorts are popular amongst swimmers too who are likely to be at the beach or playing around in the pool. This is due to the soft fabrics, slack fit and secure fly.
And, for those who aren't a fan of velcro or drawstring waist, volley boardshorts are available too which are the same as your average boardshorts but the waist is elasticated.
Swimming Briefs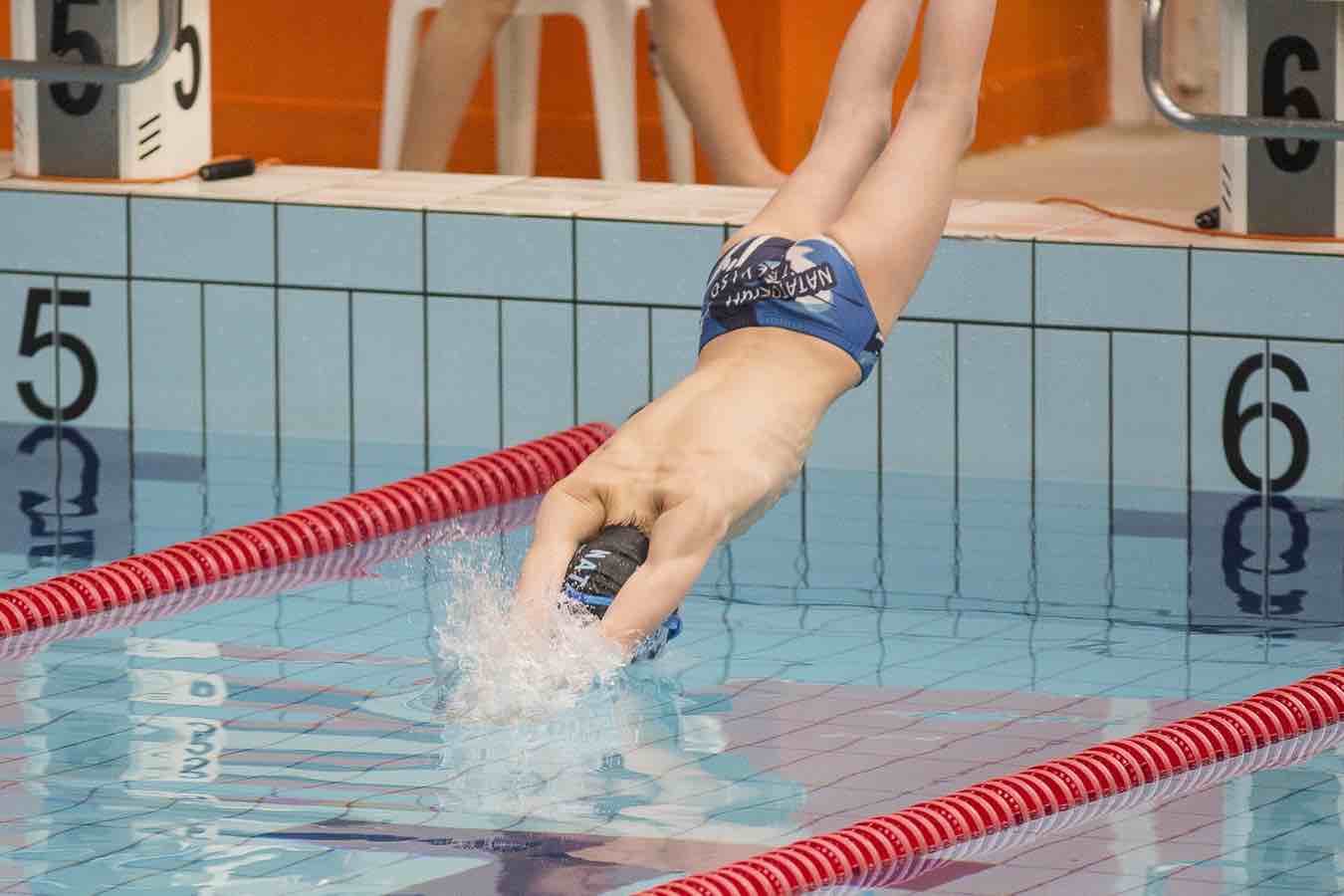 Mens swimwear briefs are what are commonly known as Speedo swimwear. They are much smaller than swim shorts, and therefore much more fitted too. You are most likely to see them being worn by athletic swimmers and divers. But why is this?
Having a small amount of fabric, as well as fabric that is tight against the skin is one way to improve your time. Loose fabric floating around can get stuck in the water and has the potential of slowing you down.
Swimming briefs are most often made from an elastic material, with a lining inside to ensure they do not cling too much. They are likely to be plain in colour and design, however, you might be able to find more eye-catching designs if you're lucky. Briefs will have a V-shaped front.
Although many hate the idea of wearing swimming briefs, mens bikini swimwear and mens thong swimwear, they are actually compulsory in some European Countries.
For example, some swimming pools in France and Italy are known to only tolerate briefs, and may even make you pay for some if you are intending to use their pool.
And, in many cases, school swimming lessons also only allow the wearing of swimming briefs. This is useful to know if you have children, or are wanting children in the future.
Jammers Swimwear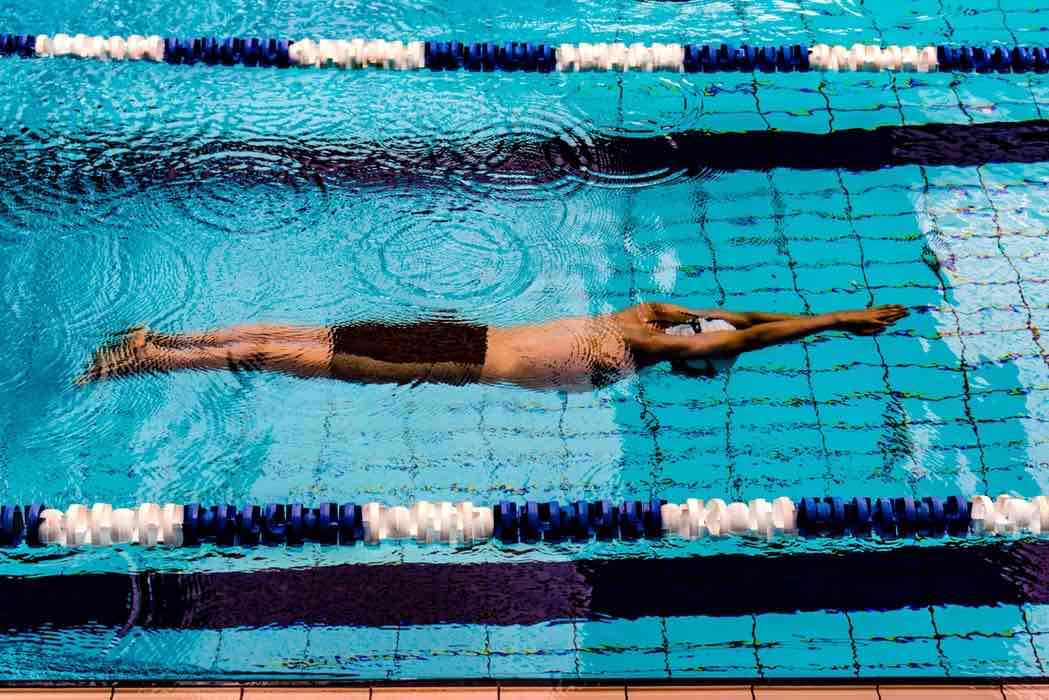 Next, jammers are a type of men swimwear that could be misjudged as being bicycle shorts. This is as, similar to cycling shorts, jammers start at the waist and finish just above the knees.
The purpose of wearing jammers is to make you quicker at swimming. Therefore, they are often spotted being worn by professional male swimmers.
Most often they are worn by younger swimmers. This is as they provide more modesty, and are therefore ideal for those a little too self-conscious to be seen in briefs.
They are often made out of lycra and polyurethane which can help limit your profile in the water, causing you to appear smoother and sleeker.
Therefore, ensuring you encounter as little resistance as possible. Although, where competition is concerned, the amount of material you are allowed is limited.
However, a disadvantage of jammers is that they do not fair well in chlorinated pools, therefore you may find yourself replacing them regularly which may become expensive. Not only that, there is the possibility of the jammers loosening. This may shatter your competitive edge.
Wetsuit Swimwear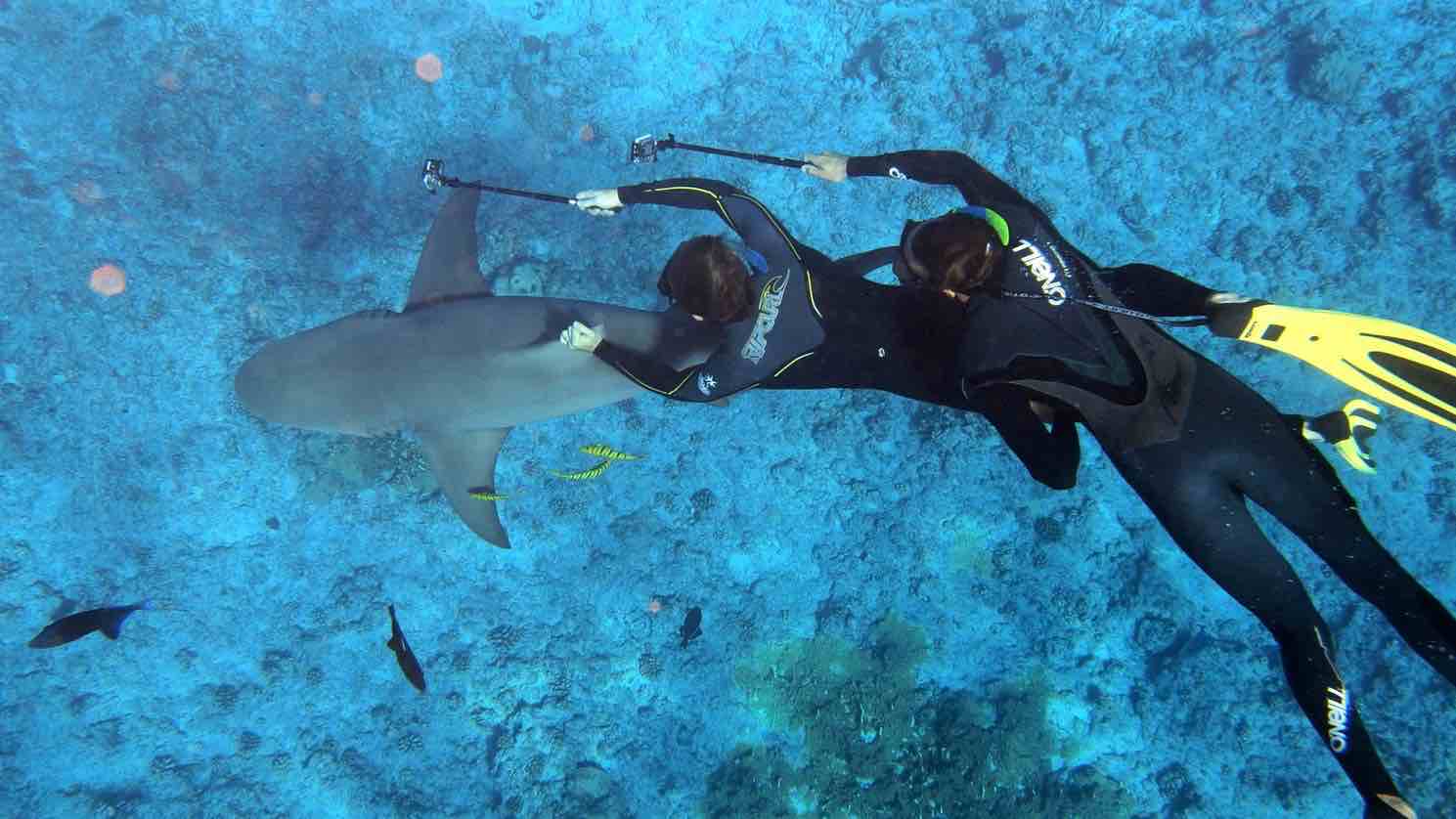 A wetsuit is an item of swimwear worn for watersports such as windsurfing, diving and surfing. This is as a wetsuit is able to provide resistance, insulation as well as buoyancy.
They work by obtaining a thin layer of water which sits between your skin and the neoprene of the wetsuit. This layer of water is heated up by your body and therefore helps in keeping you warm.
However, finding the perfect size wetsuit is essential. This is as too big and cold water will constantly be entering the wetsuit.
Therefore causing the warm water to leave and the cold water to stay. Which isn't a massive problem if worn for a short period of time. But will definitely become noticeable after a while.
When looking at one type of wetsuit will suit you best. A general rule is that the thicker the wetsuit and neoprene, the more effective the insulation. However, you should also take, flexibility, quality, durability, the seams, zip and insulating properties into consideration too.
Rash Guards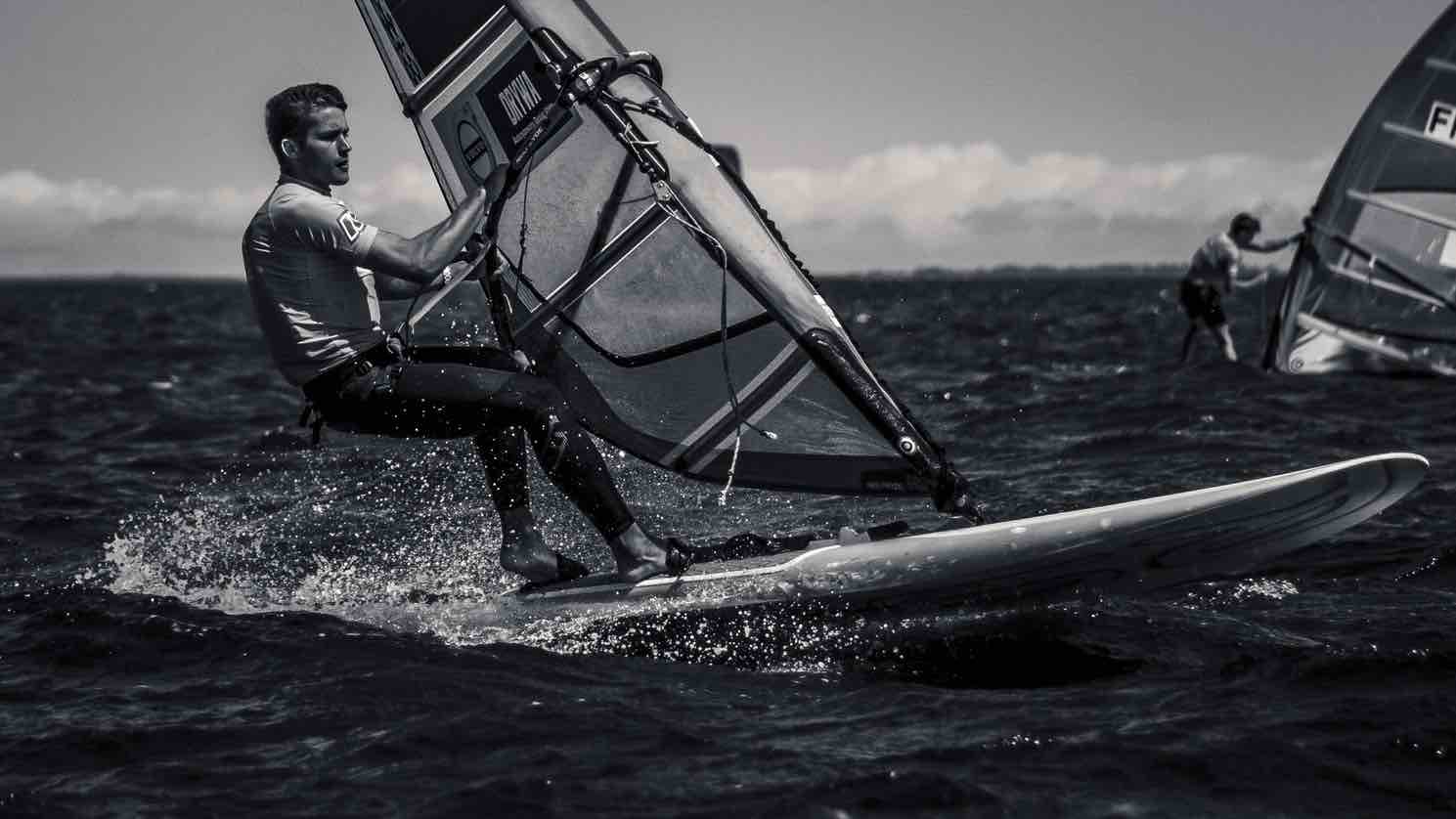 The purpose of wearing a rash guard is to protect those indulging in water from sand, sun and even board wax if taking part in boardsports.
Perfect for small children, those who burn easily, or even just those who are aren't fancying the idea of suncream. A rash guard with ultraviolet protection factors (UPF) can help keep your holiday, or time outside in the water fun without the risk of getting burnt. And they are quick-drying too, which is always a plus.
In fact, I recently went to a water park where I found rash guards to be a lifesaver. Because let's face it, who wants to be creaming up if it's likely to get washed away in a matter of minutes.
Yes, you may feel silly, to begin with. But by the end of the day, I could leave through the exit knowing I wasn't going to be in pain later. That's a win in my opinion.
Rash guards are available as t-shirts, short or long sleeved, shorts, leggings, socks and more.
Also easy to find in a whole heap of colours and designs, rash guards could be a sensible purchase for anybody and everybody. And, in a lot of cases, they are available as cheap swimwear.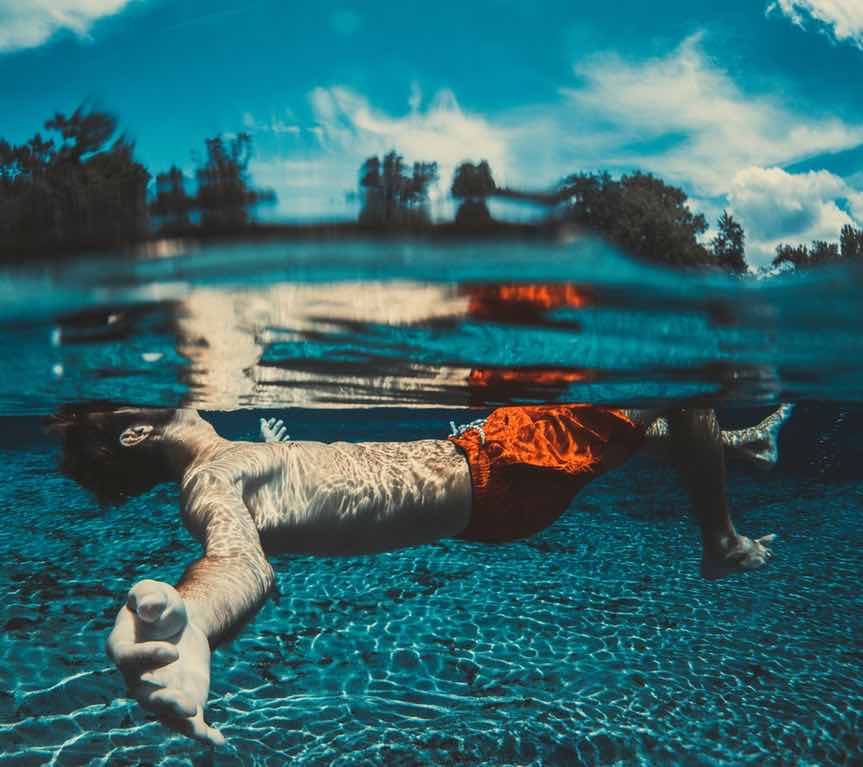 Best Swimwear Material
Lycra
A soft and luxurious fabric, lycra is the best entry-level material available to you. This is as it is comfortable, and generally cheaper than other materials on the market.
Furthermore, lycra is able to endure the harmful effects of chlorine. Therefore, perhaps an ideal choice for those looking to spend time in the pool at their own leisure, or who are likely to be taking the occasional dip every now and then.
Polyester
Perfect for regular swimmers, polyester is likely to be better at stretch and fade resisting than lycra. Therefore reducing the worry that one day your favourite swimwear will become baggy, or even worse opaque!
Also an item of chlorine resistant swimwear, polyester is best suited to those who are frequently (once every couple of weeks) visiting the local pool.
Performance
For those with competition on their mind, performance swimwear is your best bet. Most often made from a blend of lycra and polyamides, high-performance swimwear is lightweight and has little resistance and drag when in the water.
Of course, chlorine isn't a consideration for performance swimwear, therefore you will find they have a short lifespan. This is as eventually the chlorine will push through and break down the technology of the swimwear.
It is, therefore, best to only wear performance on race day, rather than in training sessions as this will increase the rate of the swimwear becoming unusable. A great tip is to rinse the swimwear with fresh cold water as soon as you have left the pool. This way you can get rid of some of the chlorine.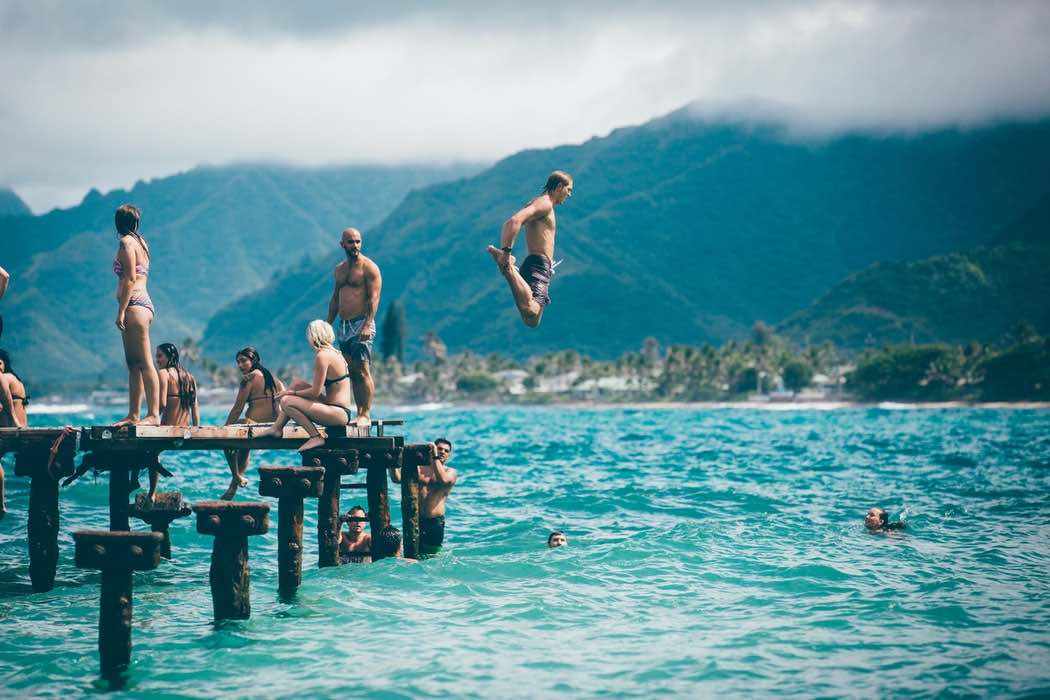 Conclusion
Finding the perfect men's swimwear for you is always going to be a struggle. Especially if you are unsure of what your requirements are.
Therefore, if you are fancying the idea of getting in the pool or ocean but are unsure of what you will end up doing, why not opt for a pair of swim shorts. This way, you have the comfortability of the loose fit. But also are slightly protected should you want to take part in water sports.
Similarly, some sort of rash guard is always worth having to hand. Especially if swimming somewhere where the sun shines brightly.
This is as, even on those days where you don't want to put suncream on, or in the unfortunate occasion that you are already badly burnt. Having a rash vast can stop the barrier that could keep you from getting wet.