This article is a tribute to girls who have the best ass! You might get inspired by these girls who surely work out every day.
Ever wonder why girls do workouts every day to achieve #buttgoals? Let's talk about 'squat', this exercise is reasonably simple to do. However, it takes a lot of patience, determination and strength when doing it.
A squat is not just known as a leg exercise, but it also promotes body-wide muscle building by catalyzing an anabolic environment. It promotes mobility, balance and helping you complete real-world activities with ease.
Who would have thought that by just doing this exercise, it will help you to burn more fats and as one of the most time-efficient ways to burn more calories continually is by developing more muscles? With perfect leggings, a.k.a your workout leggings or yoga leggings, you can do squats in the comfort of your own home.
Research shows that when a squat is done properly, it can improve knee stability and strengthen connective tissue. This exercise should be a part of virtually everyone's fitness routine, as they provide whole-body benefits.
Get Squat Inspired and Motivated…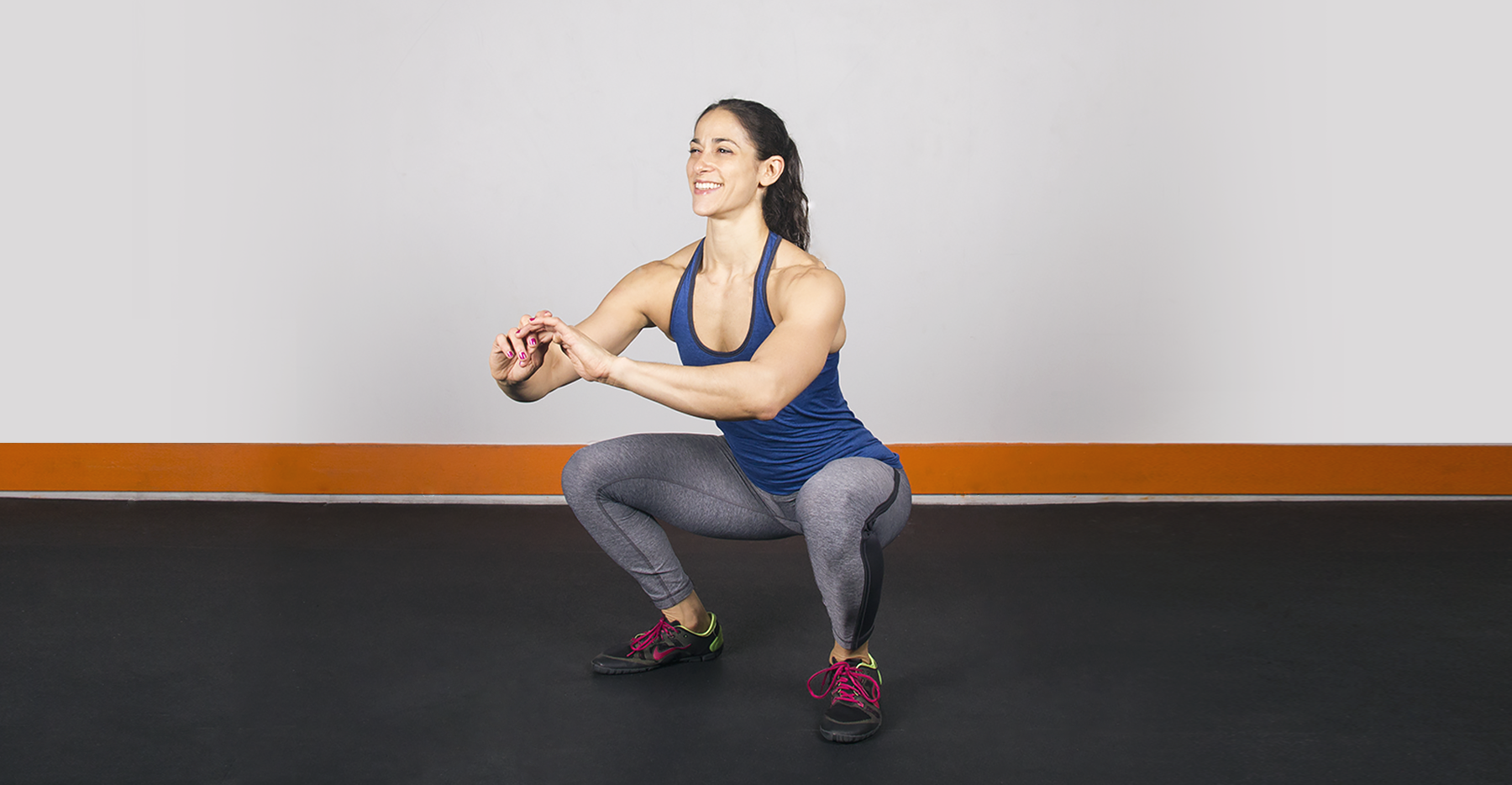 This exercise is not difficult to perform. However, if you aren't used to doing squats, it might take a bit of time to master it.
But the time will come and you will be used to it and you will find that the results are worth the time and effort. This exercise is not only one of the best exercises for toning your legs and your backside, they are beneficial to other areas of your body as well.
Check here to know why girls are addicted to doing squats every day.
With These 5 Girls with Best Butts on Instagram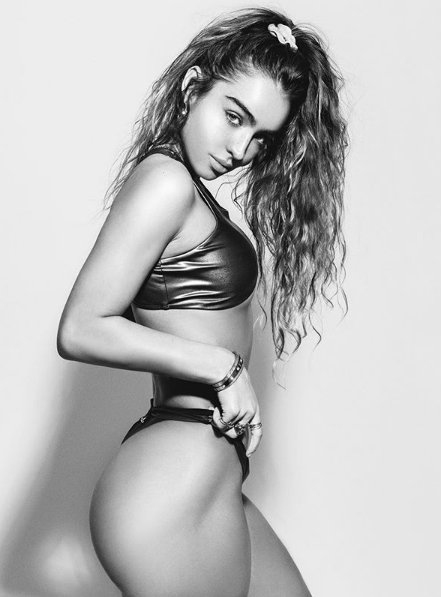 1. Sommer Ray
Sommer is an American fitness model who has amassed over 19 million followers on Instagram. Some of her most popular posts show her during her workouts.
The 21-year old model is a daughter of a bodybuilding couple so, fit genes run in her family and on top of that, she developed a fitness addiction of her own. Make sure to follow her on Instagram, @sommerray.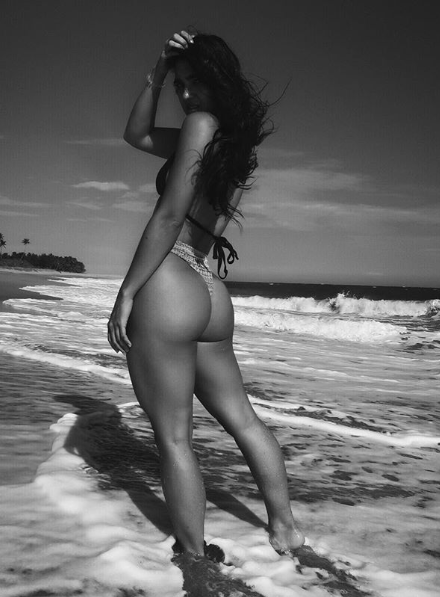 2. Stefanie Williams
After playing hockey for the Welsh International team for a number of years, Instagram sensation Stefanie Williams, @stef_fit, went on to become a qualified fitness trainer, and now shares her fitness tips and videos to her 933k Instagram followers. Motivated by helping others achieve their fitness goals and seeing their incredible transformations, Stef is dedicated to sharing her exercises, tips and tricks as well as spreading her passion for training.
She has also released two books, her Home Guide and Gym Guide, to provide further guidance on everything from exercise and nutrition plans, as well as rest and recovery. Via Sealy UK.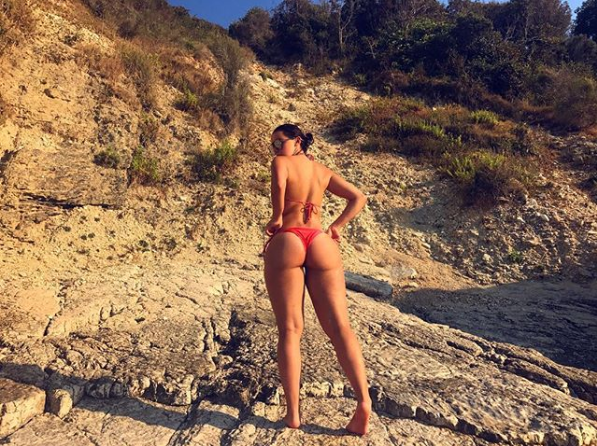 3. Ines Helené
According to Spot Me Bro, Ines was described as "Swedish Unicorn" in a 2016 interview with Playboy. It's the only fitting nickname her — curves are just as unreal as that mythical creature. That should sum up everything about her.
She has gone to London to study finance since then she's shifted focus on building an online business. Did you know that she uses her Twitter account to advocate for Human rights and also collaborate with organizations such as World Aid Active? Check out her Instagram account and get inspired: @ini.helen
Not only we want to achieve a booty like hers, we also want to have that bikini underwear!
We're down to Two Best Butts Instagram Models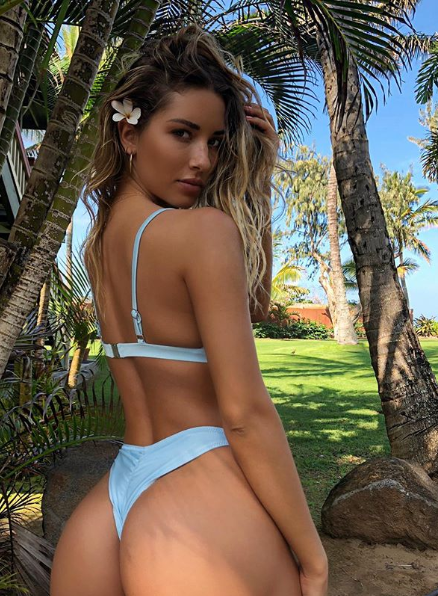 4. Sierra Skye
There are a lot of social influencers out there who have turned their looks and love of fashion into a career as models, usually promoting different brands on their social media sites. Sierra Skye, also known as Sierra Egan, has managed to get the attention of one of a big name magazine's online edition.
She's also getting attention from other sites online, who want to make people aware of this swimwear influencer. Via Bikini Luxe.
Just looking at her Instagram, @sierraaaskyee, photos make me want to start working out. She's extraordinary!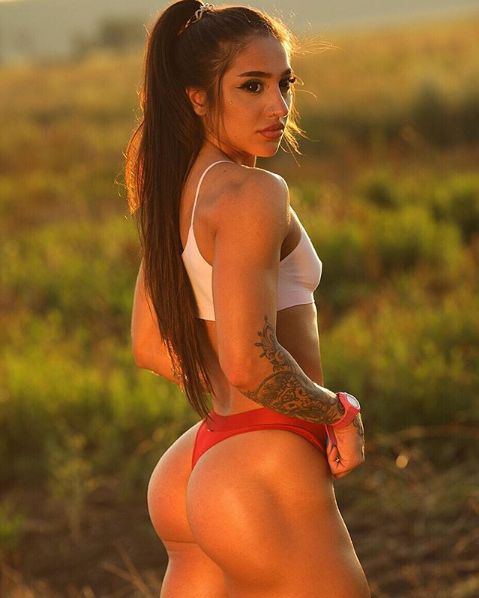 5. Bakhar Nabieva
Bakhar Nabieva or known as "Miss Iron Bum" was born in Baku – Azerbaijan and now lives in the western Ukraine's Dnipropetrovsk Oblast. She's famous for her awesome physique and incredible legs which took years of dedication, hard work, and dieting to create.
Her transformation from a skinny girl at school. Who suffered from bullying, has gone on to become an inspiration for thousands of people everywhere. Via Greatest Physique.
Make sure to follow her on Instagram for more Bakhar content, @bakharnabieva.
There's a lot of models out there on Instagram that will inspire you to start working out and get fit, but these girls are no exemptions and they truly deserve to be on the list!
Not only they have the best ass on Instagram, their hard work and perspectives in their lives makes their names worthy on the list.
Their such a great fitspiration. So what are you waiting for? Go get your best leggings and let's start working out now!