Choosing the Best Underwear and Socks in 2018
When deciding to go for a workout, women's underwear and socks are not normally an aspect of clothing most people consider to be of importance.
People tend to rush to find the best shoes, most stylish top and the comfiest bottoms.
However, taking the underwear and socks you are going to wear for your workout is of high importance. This is as the wrong underwear could become annoying and uncomfortable. Similarly, the wrong socks could cause you to develop blisters over a short amount of time.
Therefore, we have put together this quick guide to stop you from making the mistakes many of us make.
First of all, let's talk about underwear.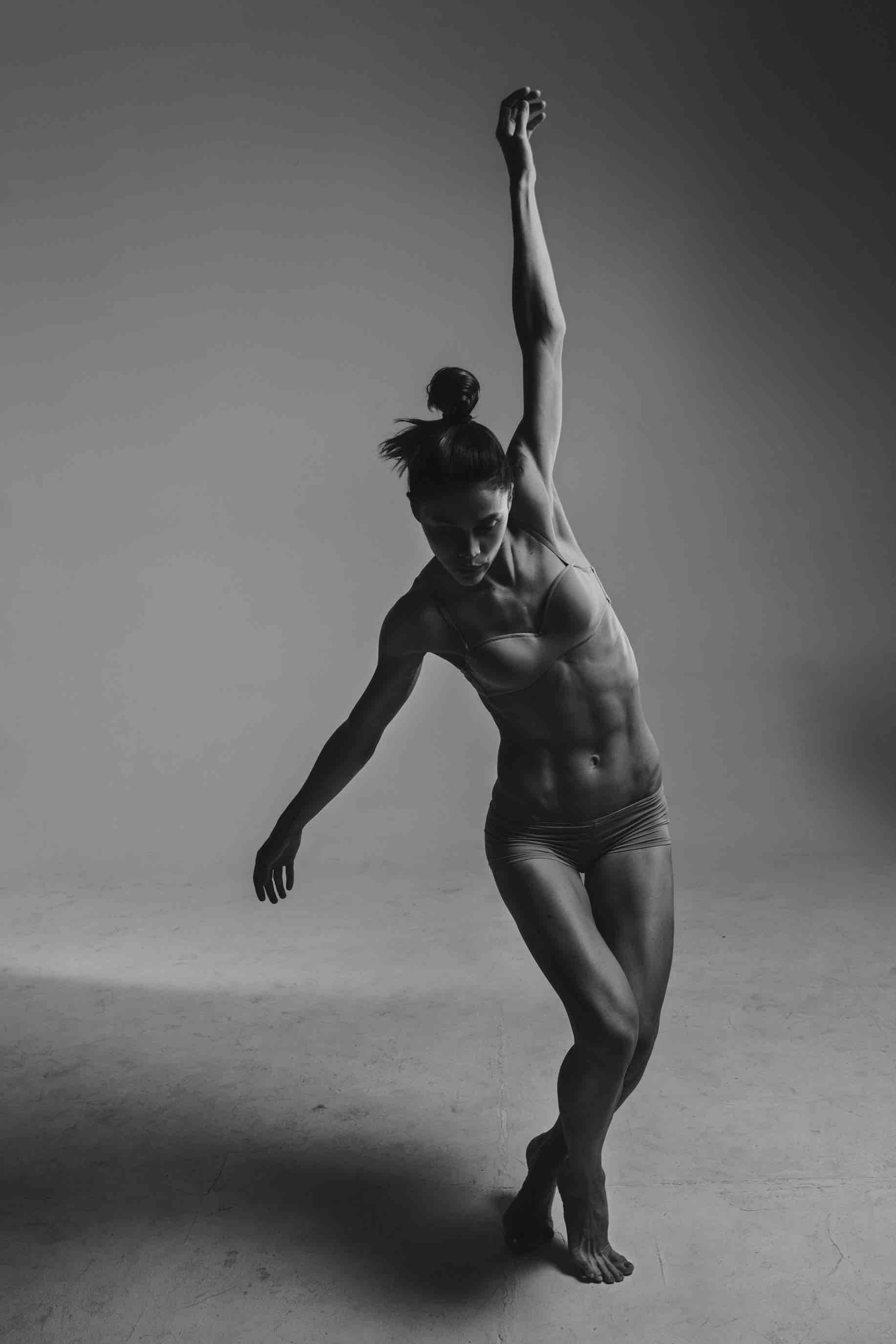 Underwear
Who knew there were so many types of underwear for women out there. Long underwear, plus size underwear, breathable underwear, cotton underwear, even pink underwear. Some are the most common styles that you see on the shelves in your local high street shop, whereas there may be others you didn't even know existed.
Here is the women's underwear we believe are worth knowing about.
Types of Underwear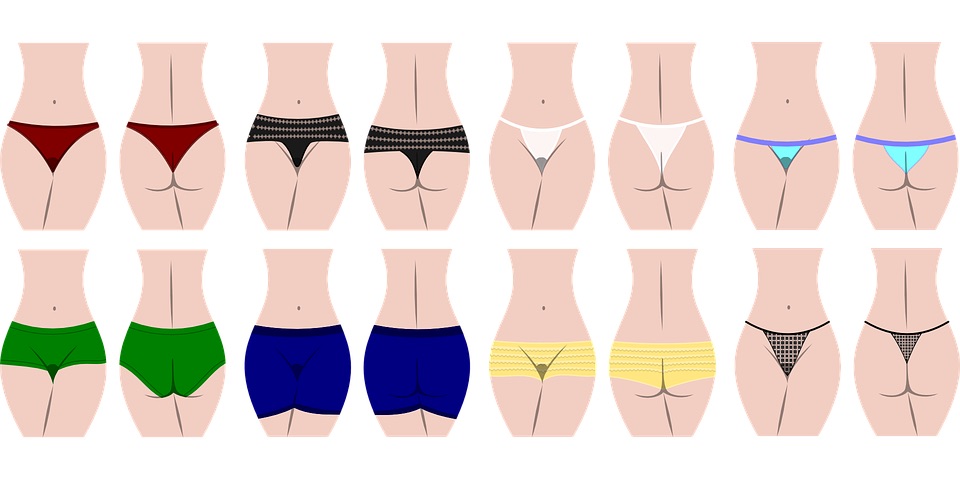 Boxers
Also known as boy shorts, they are designed to cover the entire buttock in order to make the bottom seem more appealing.
They are a good option to wear under shorts when at the gym or taking part in yoga as you can be certain you are fully covered. In addition, when wearing boxers it is likely you won't have any VPLs (visible pant lines) therefore ideal when wearing tight fitted clothes such as leggings.
A good material for boxers is cotton.
Thongs
For those who are looking to limit the amount of visible muffin top they have, a thong may be a good option.
However, this style of underwear usually sits three inches below the waist and provides little coverage. Therefore, probably best to avoid wearing at the gym, especially if you are compromising positions.
Briefs
Also known as granny pants, briefs offer a large amount of coverage and have a high waistband making them extremely comfy.
A popular item of underwear to wear during heavy period days, granny pants can also be a sensible option to wear in the gym.
Hipster Underwear
Similar to boy shorts, hipsters cover a large amount of the bottom. They will typically have low-cut legs and will sit slightly lower than the waist.
They are also an option of underwear that you may find to be comfy.
Control Briefs
Ideal for those looking to flatten their stomachs, control briefs have an elastic tummy line and will cover most of your waist and lower stomach.
Bikini Underwear
The perfect in-between of thongs and briefs, bikinis are a comfy compromise to having just enough butt coverage, whilst still offering ultimate comfort.
In our opinion, these are the best to wear for working out in.
Socks
Now let's talk about the other half to underwear and socks. You guessed it. Socks.
Unfortunately, no. When working out it probably isn't best to wear your socks with the crazy designs on. Nor is it best to wear the fluffy socks you like to wear when lounging around the house.
In fact, different types of working out require different types of socks. There are specific running socks, yoga socks, hiking socks. Some are knee high socks, thigh high socks, waterproof socks. Even heated socks. Who knew?
Here are the socks we like to think are worth knowing about: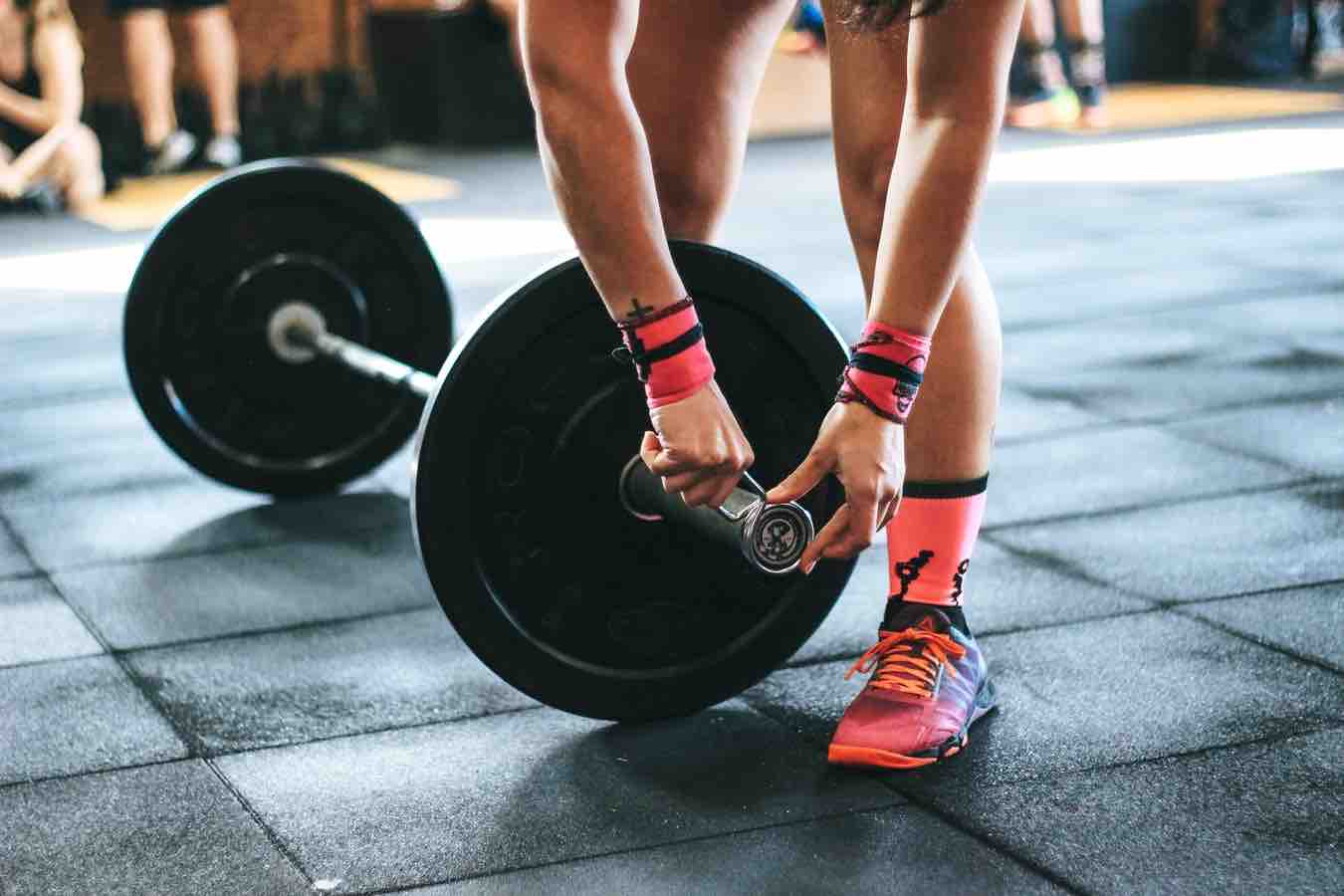 Types of Workout Socks
Compression Socks
Also known as compression stockings, compression socks are not only worn by athletes, they tend to be worn by flight attendants, pilots, pregnant women and nurses too. This is because wearing compression socks can help the blood found in your veins return to your heart by squeezing the leg tissues and vein walls.
Often made from knitted materials including nylon, spandex, cotton and rubber, for working out in particular, wearing compression socks may reduce the risk of potential muscle injuries and soreness.
This is as, when looking at running, the socks are able to reduce any side-to-side movement that occurs in the calf muscles when your feet hit the ground. Therefore, reducing the possibility of muscle damage.
However, unlike compression shorts and tops, wearing compression socks isn't entirely necessary, unless you're at peace of mind when wearing them.
But, with that said, if you are thinking about investing in some, we recommend choosing those that finish below the knee or lower, as these are likely to be the best compression socks.
And, if you are susceptible to intense leg swelling, circulatory problems or similar, it may be best to talk to a medical professional before deciding to wear them.
Furthermore, remember that as they are a tight fitting garment, you will need to be certain of the size you require. Take measurements at your ankle, calf, thigh, and the length between your knee and the floor.
Hiking socks
It's probably no surprise that a high-quality pair of hiking socks can be the difference between returning to your base happy or returning to your base in complete pain. The wrong kind of sock could result in many blisters and sore areas.
Therefore, it is important to consider these factors when looking for the best hiking socks.
| Types of Hiking Socks | Features |
| --- | --- |
| Crew Sock | Thick, ribbed at the top and usually finish mid-calf |
| Liner Socks | Thin, often worn under a thicker pair of socks. Wicks away the moisture likely to cause friction in order to prevent blisters. |
| Double Layer Walking Socks | A very thick style of sock. Made with built-in lining included, they provide comfort during long walks and may prevent blisters. |
Trainer Socks
Popular in gyms, and even in the warmer weather when people are wearing shorts, trainer socks AKA ankle socks often don't go any higher than the top of your footwear. Many may actually consider these to be the best running socks.
Therefore, a good choice when you are going to be working out in a hot environment. However, ensure you get the right size, otherwise, you are likely to experience the socks slipping. This can not only be very annoying but could also be a slight discomfort.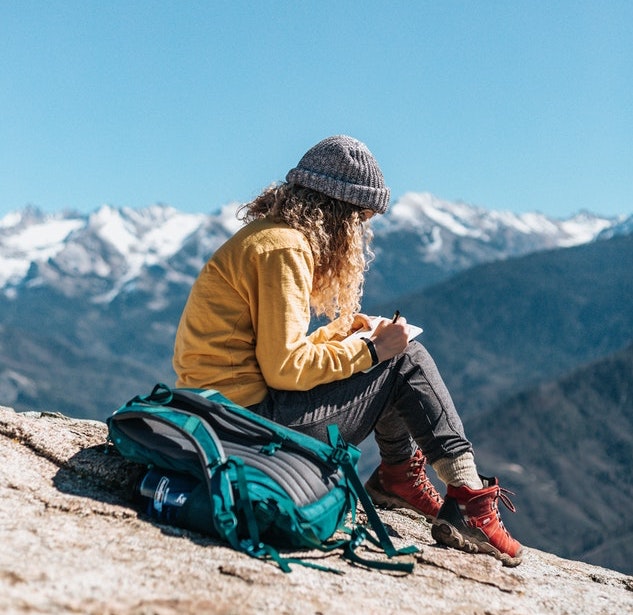 Things to Consider before Buying Workout Socks
How well do they Fit?
As with both underwear and socks. It is essential to make sure the socks you are looking have an appropriate fit.
This is as too tight, and you may experience a lack of circulation to your feet. Too loose and you are likely to experience the nightmare that blisters and chafing.
If they are too low, you will have less protection between your heel and the tongue of your footwear. And last of all, too high and you may find your feet get too warm.
Do they have Cooling Technology?
Socks with cooling technology are ideal for those walks in the warm weather, especially the summer. Usually made from natural and technical fibres, the air will be able to circulate freely, whilst wicking moisture away.
Are they the Appropriate Thickness?
With the number of socks out there that are available, it is no surprise that there are a number of different thickness to choose from.
As a general rule, thin socks are appropriate for warm days, or quick workouts. Mid thickness socks are ideal for warmer days and longer workouts.
And thick socks are best for when exercising outdoors in the cold, such as during the Winter. And are also good when worn for long periods of time, such as long walks or hiking.
Anti-bacterial?
Considering whether a pair of socks are anti-bacterial or not is important when looking to wear socks for a number of days without washing them. For example, if out on a long weekend hiking trip, or if you are simply too lazy to do the laundry regularly.
The best socks will give you the option to wear the same socks for a few days without causing too much of an odour.
Are they the Correct Material?
Choosing the best material for your workout socks is essential to getting a comfortable workout. Unsure about which fabrics you should be looking for? Read on…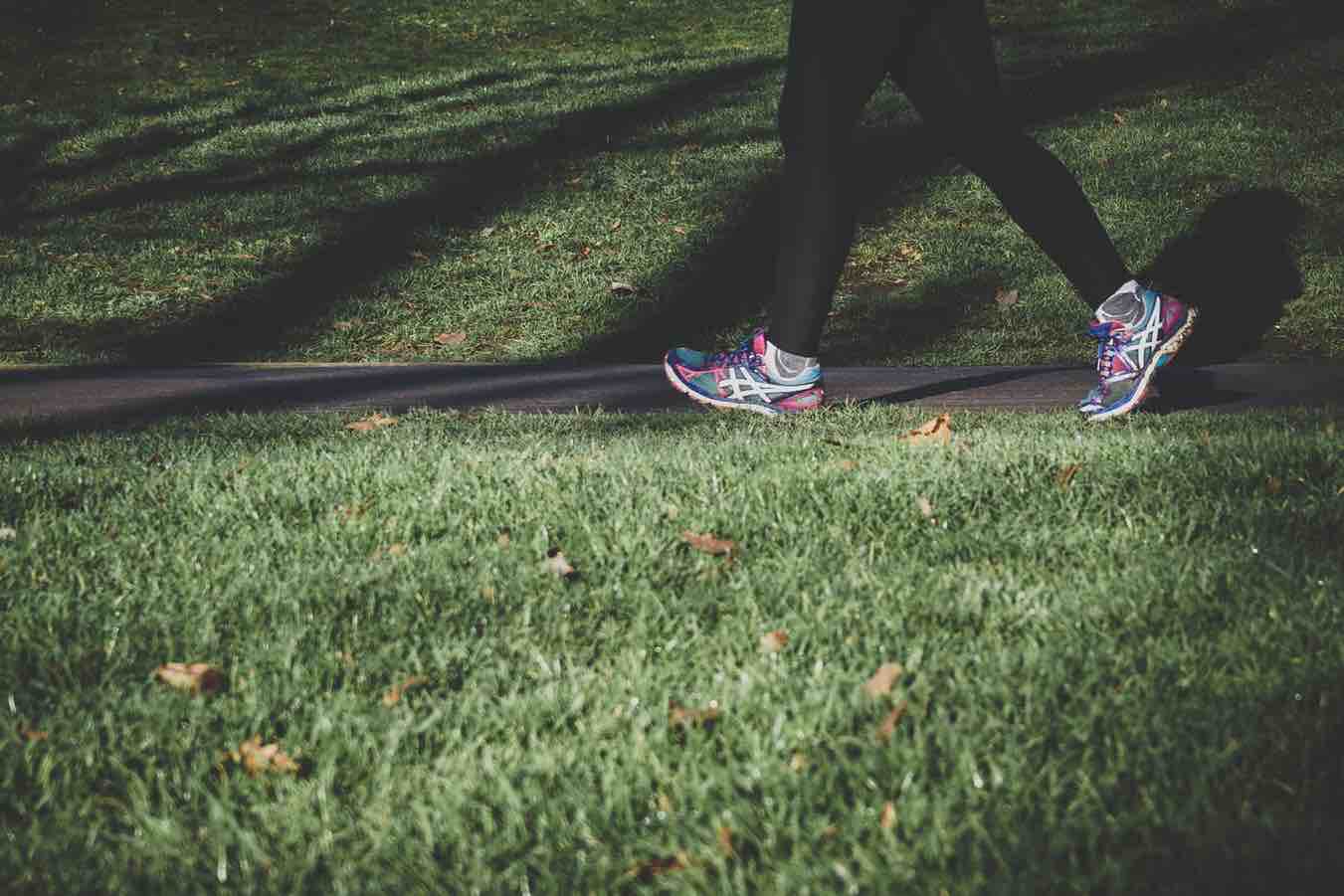 The Best Workout Socks Fabrics
Wool
One of the most common types of materials, especially when looking at walking socks. Wool socks are antibacterial, have additional padding for comfort, are thick to provide warm, are long-lasting and can wick away moisture in order to prevent blisters.
Therefore, a good option for those looking at going hiking, or looking to wear socks out in the colder weather.
Cotton
Able to draw out and soak up moisture from your feet, cotton is one of the cheaper types of socks you can buy.
However, with this, they are therefore not as high quality as other materials, which may cause your feet to rub which could lead to blisters appearing on your feet.
Silk
An excellent way to line your socks, silk is a natural insulator and is high wicking. Making them ideal to be worn in warm weather.
However, they are not very durable, therefore if you are planning on wearing them a lot, maybe consider a different material. Either that or buy in bulk.
Bamboo
A naturally antibacterial sock as bacteria aren't fans of living in bamboo fibre. Bamboo socks are luxurious and may give you a much softer experience than that of other materials.
Furthermore, bamboo has the ability to absorb any moisture apparent in your skin. This means your feet can be kept drier, whilst the material is also eliminating any foot odour.
Conclusion
Don't be one of those unfortunate gym goers who end up with the wrong choice of underwear and socks.
Always remember to consider what you are going to be taking part in before choosing which underwear and socks you are going to wear in public.
A general rule for finding the perfect underwear and socks is, for underwear, to avoid anything that may be revealing and may result in embarrassment.
And, in terms of socks, consider how long you are going to be working out for and what you are going to be doing. There is no right or wrong in which length of sock is right for a specific activity. It's simply down to what you will be most comfortable in wearing.