Choosing the Best New Men's Workout Clothes in 2018
If going to the gym is something you love to do, and if you are the fashion conscious being, as many of us are. Then ensuring you stay on top of men's new workout clothes is essential.
Imagine going to the gym and all the attention is on you. Not necessarily because the workout you are doing is particularly hard or that impressive, but because of what you are wearing.
Not only could you be the most fashionable member of your local gym, but having the best of men's new workout clothes could transform your mindset into one that is completely pumped, and one that cannot wait to go to the gym.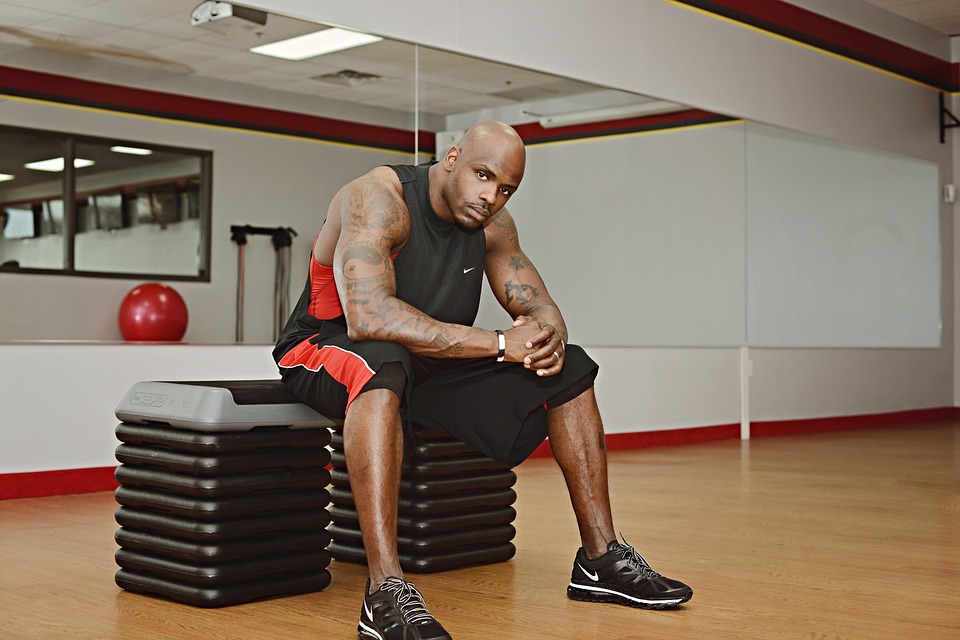 Things to Consider before Buying Men's New Workout Clothes
Is it Wicking?
No matter what type of men's new workout clothes you are buying, whether the item of clothing has the ability to wick or not is an important factor to consider.
Wicking is when the fabric is able to draw moisture away from the body. Many people will tend to refer to wicking materials as fabrics which are breathable. Meaning they let air in and sweat out.
A material that is wicking can be the key to ensuring you are kept comfortable and dry throughout your workout.
Is it Appropriate?
Did you know each type of workout will require a different type of style of men's workout clothes?
For instance, if you are going out on a run, ideally you want to be wearing shorts that are v-notch or split shorts, combined with ankle socks, running shoes and a racerback tank top.
Whereas, if you are going on a power walk, joggers, or men's tights similar to leggings may be best. Pair them with a t-shirt and a hoodie or jacket if it is the cool weather for the best results.
Which Size do you Require?
We recommend having an accurate idea of what sizes you require for both tops and bottoms. This is as the wrong sizes and you may find yourself having to take more awareness in what your clothing is up to than necessary. And, even worse, you may find yourself chafing.
Therefore, here are all the measurements we recommend noting down either on a piece of paper or on notes on your phone or similar electronic device. This way, they are always to hand should you need them.
Note that for some measurements, in order to get an accurate reading, you may need to have the help of a friend or family member.
Neck – Measure the base of your neck where a collar would usually sit. Then add half an inch to the measurement to ensure the fit is not too tight on your neck.
Arm – Place a tape measure at the top of the shoulder. Measure the distance between the shoulder blade and wrist.
Waist – Place a tape measure around your waist, where you are likely to wear the waistband of the bottoms. Again, it may be worth adding half an inch to this measurement.
Thigh – Find the largest part of your thigh. Most likely at the top, near your crotch. Then wrap the tape measure around your thigh.
Leg – To measure your leg, or inseam, place the tape measure an inch or two below your crotch. Then measure the distance between that and the middle of your ankle.
Always remember when measuring around a body part not to do it too tightly. This is as it will provide you with an inaccurate reading. Ideally, it should be loose enough that you can fit one finger underneath the tape.
Which Material do you Require?
Choosing the right material for the best men's workout clothes is a crucial aspect of workout clothes shopping to be aware of.
Here are some of the features of materials you are likely to find when looking for men's new workout clothes:
Material
Material Features
Cotton

It is a breahtable fabric
Can feel comfortable against the skin
Is said to be soft and strong

Polyester

Most often very durable
Likely to be quick at drying
Small chance of wrinkling and fading

Cotton/Polyester Blends

Unlikely to shrink
Good at keeping its shape
Affordable

Bamboo

Breahtable and lightweight
Mosture wicking and antibacterial
Environmentally Friendly
For example, the wrong choice and you may choose a fabric that is useless at getting rid of your sweat. Therefore causing you to be uncomfortable during your workout.
Similarly, some materials may seem like the right choice when you are first looking at them. But, sometimes the ones that are the comfiest are unlikely to last a long time. Especially if you are regularly working out in them.
Types of Men's New Clothes
Swimwear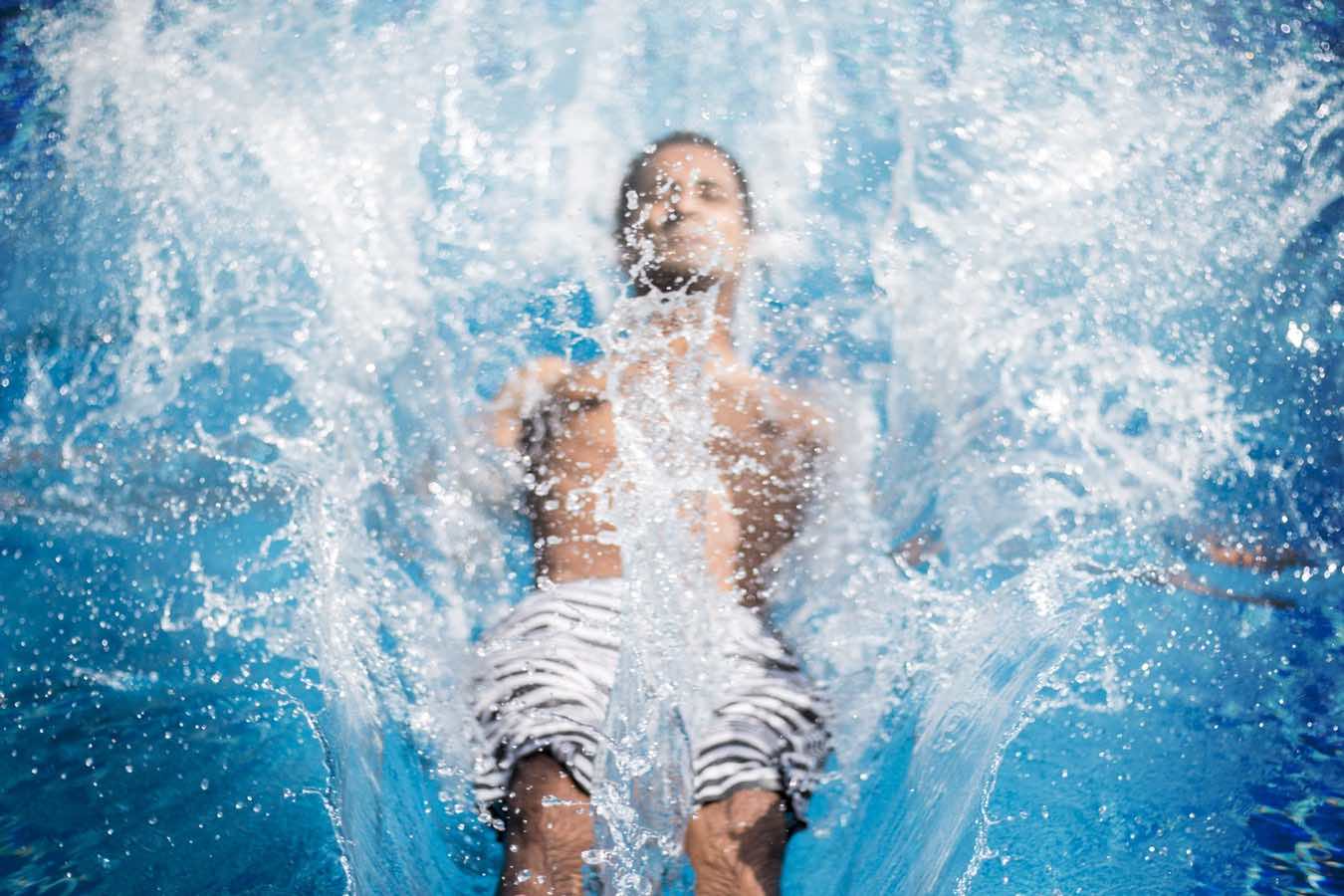 Many men choose to work out by completing a set of laps at their local pool. Or by training for a triathlon or Iron Man.
However, in order to do this, you need to make sure you are wearing the appropriate men's swimwear.
Types of Swimwear
Features
Shorts

Loose fitting with an adjustable waist
Quick Drying
Lightweight

Boardshorts

Designed for water based activities such as surfing, paddle boarding and wakeboarding
Drawstring waist
Longer fabric to avoid skin irritation when in contact with the board

Briefs

Little coverage and tightly fitted
Often worn by athletes and divers
Minimum fabric means quicker time

Jammers

Similar style to cycling shorts but without the padding
Starts at the waist and finishes just before the knee
Tends to be made from lycra and polyurethane
Unlikely to last for a long time when in chlorinated pools
Therefore, with things considered, if you are looking to take swimming seriously, and want to be continuously improving your times, jammers or briefs are your best bet.
However, if you are taking swimming at a casual pace, swimshorts may be a sensible choice.
Shorts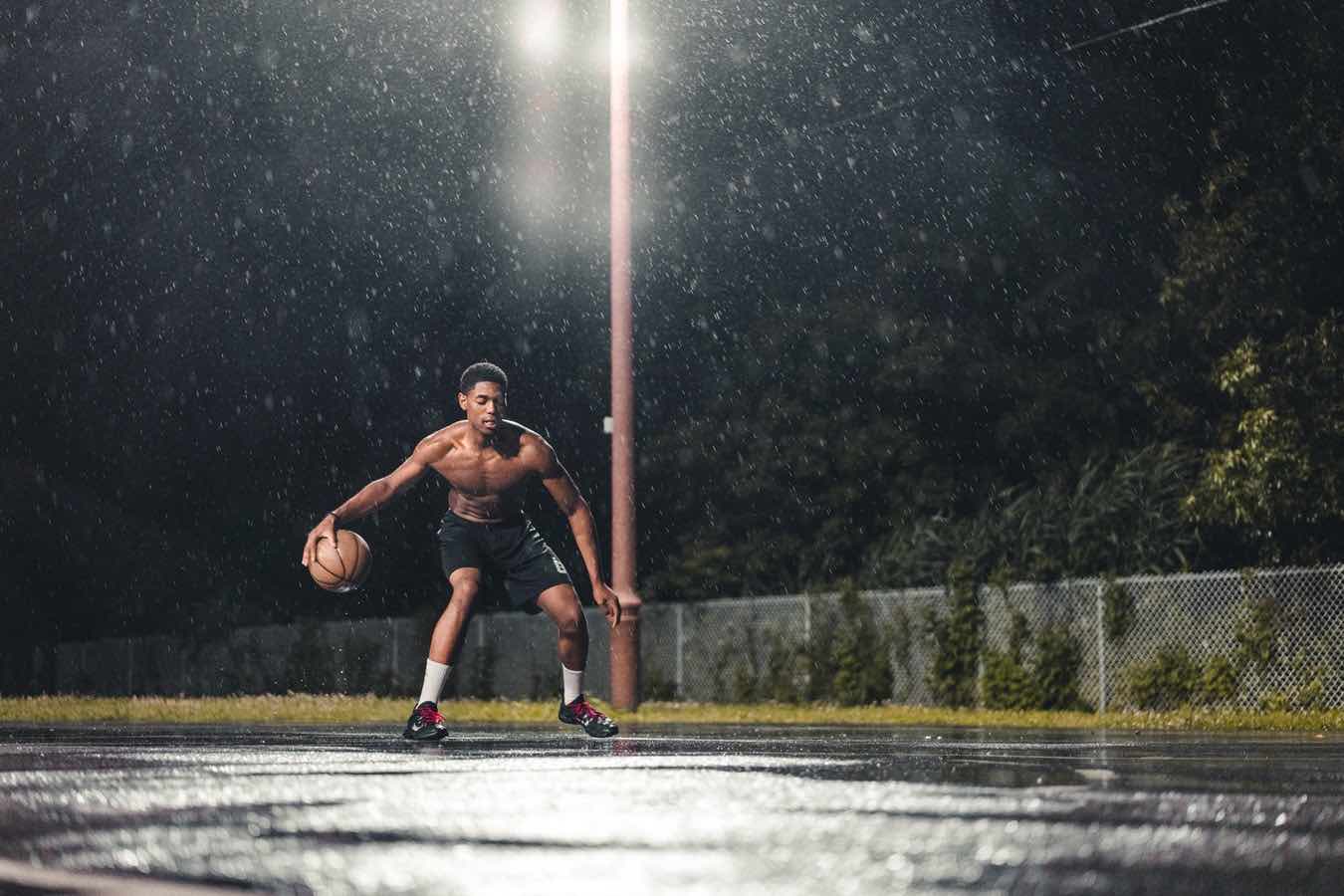 There are many different styles of shorts you could be wearing whilst working out.
Here are a few we believe are important to know about:
Types of Shorts
Features
Compression

Can moderate your body temperature
May help in reducing risk of injury
The tight fit is claimed to enhance streamline capabilities
Keeps your muscles warm to prevent fatigue

Shorts with Lining

Helps keep you ventilated over a long period of time
Reduced risk of chafing
Underwear isn't required to wear underneath

V-Notch Shorts

Upside down V shape cut into the leg
Allows for larger running strides
Loose fitting and tend to be short in length

Split Shorts

Loose fitting
V shape caused by front panel overlapping the back
Minimum fabric means potentially quicker times

Cycling Shorts

Tight fitting
Built-in or optional padding
Can help maintain comfort levels when cycling for long periods
If you are looking, or are already are a keen fan of cardio workouts such as running, split shorts are a sensible idea as you have more freedom in your stride movements.
However, if you are simply attending your gym with no knowledge of what you might be taking part in, shorts with lining may be best.
Joggers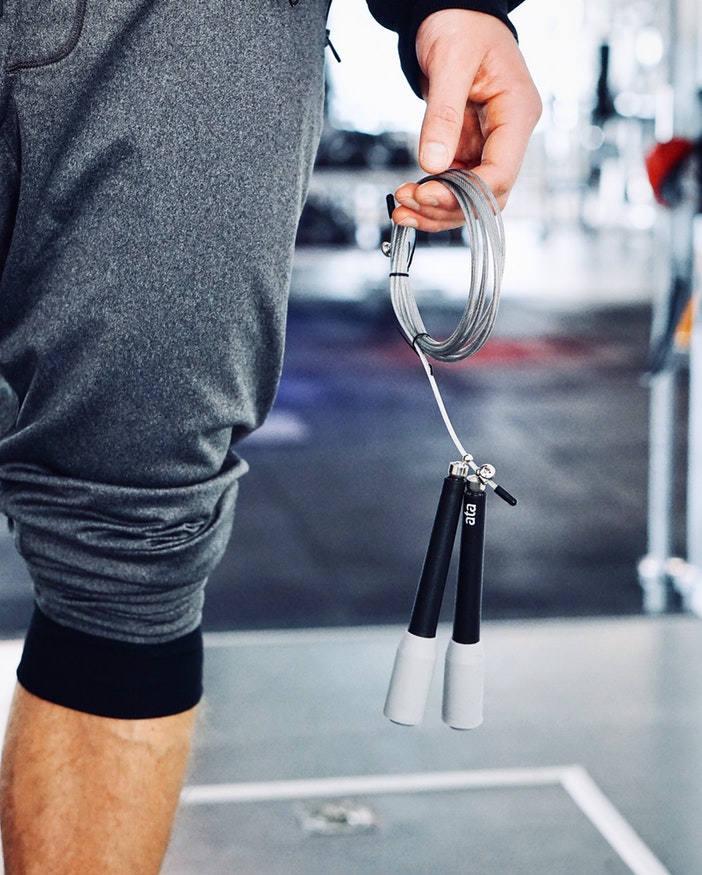 They can either be your best friend when wanting to be comfy at home. Or your best friend when wanting to be warm at the gym.
Here are the different types of joggers:
Types of Joggers
Features
Jean Joggers

Can be suitable for smart casual occasions
They have a drawstring or elasticated waist and ankles
Said to be comfortable

Skinny Joggers

Tight fitting around the legs
Little exess fabric to get in the way
Comfortable to wear

Drop Crotch Joggers

Joggers where the crotch sits low
Baggy and comfortable
Has the potential to look silly
If you are looking to work out in joggers, we recommend skinny joggers.
Hoodies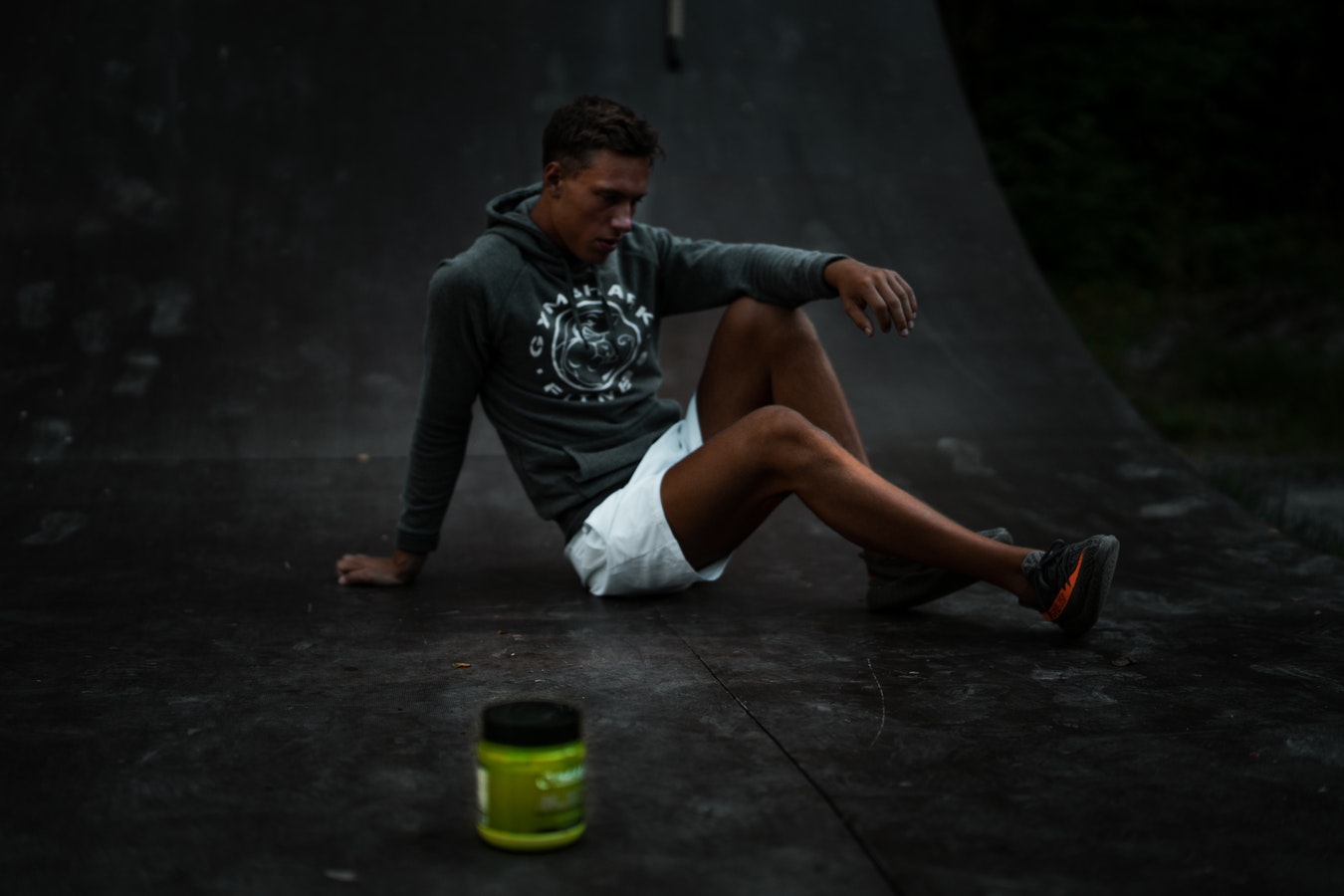 Similar to joggers, hoodies can either be a comfy item of clothing that you will just want to relax in. Or they can be the key to making you feel even more sportier than you look.
Types of Hoodies
Features
Pullover

Lift over your head to take off and put on
Features one large pocket
Comfy

Zip up

Two smaller pockets
Metal zip joins the front of the hoodie together
Comfortable to wear

Sleeveless

A hoodie with no sleeves
Easier way of keeping cool
Ideal for arm exercises
Therefore, if you are going to be wearing the hoodie whilst working out, we recommend opting for a sleeveless hoodie. This is as you are likely to overheat in a sleeved hoodie.
T-shirts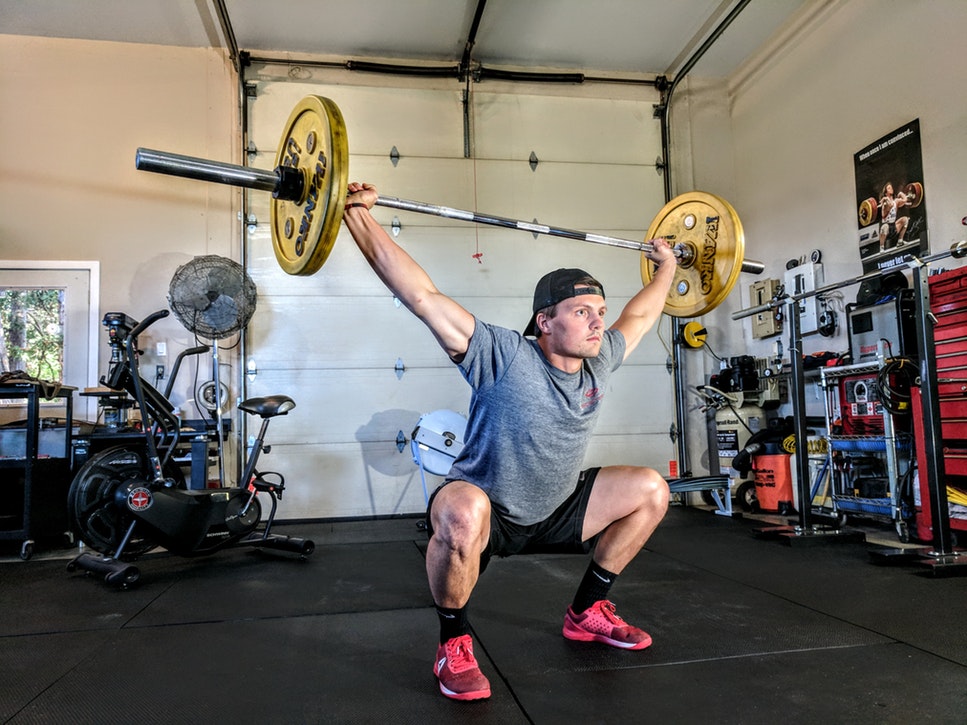 There are many types of t-shirts you could be choosing from. Especially when looking at tank tops in particular.
Here are the tank tops you should know about:
Types of Tank Tops
Features
Stringers

Feature a Y shaped back
Lightweight
Breathable

Racerback/td>

Features a T shaped back
Ideal for high-intensity workouts
Comfortable to wear

Ribbed

Comfy
Better suited to low-intensity workouts

Muscle

Similar to a standard t-shirt but without sleeves
Easiy way of keeping cool
Ideal for arm exercises
Therefore, if you are looking for a tank top for wearing when performing high-intensity workouts, a racerback synthetic tank top is ideal. But, for low-intensity workouts, a cotton tank top may be better.
Conclusion
Overall, keeping an eye out for men's new workout clothes is essential if you are wanting to switch up your workout outfits from time to time.
And, did you know that men's new workout clothes don't even have to be worn in the gym? Why not try incorporating your workout tank top into a smart casual outfit by combining the top with some skinny jeans.
Or, why not wear your favourite men's new workout clothes training hoodie whilst taking a quick trip to your local supermarket.