Choosing the Best Workout Jackets for Men in 2018
When working out there are a number of different workout jackets you may need for a number of different occasions.
For example whilst on a jog around your local park, you may want a lightweight, thin jacket. One that is capable of keeping the on and off drizzle away from your workout clothes.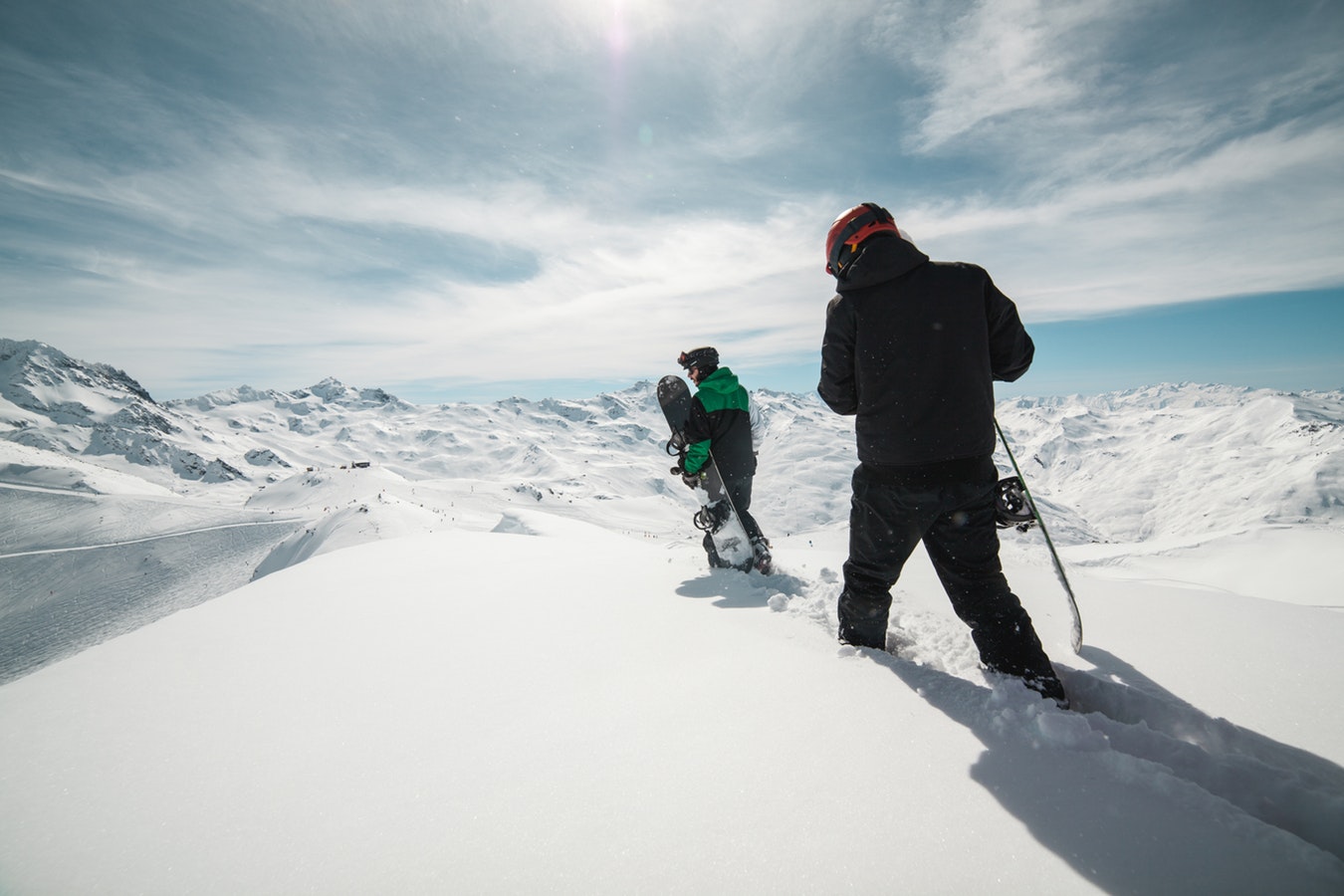 Or, if you're out on the Alps on a ski or snowboard trip, then a softshell jacket may be what you are after.
Choosing the right jacket for you is essential in getting a comfortable exercise sessions.
A jacket too big may effect your personal bests, whereas one that is too tight may restrict you from even attempting your workout routine.
Therefore, here is our guide to try and help you choose the best workout jackets for men in 2018.
How to get the Perfect Jacket Fit
Before purchasing a jacket it is essential to know your size.
Start by measuring your chest. This is where you hold a tape measure just under your arms and accross the shoulder blades. Make sure not to breathe in, to ensure you are getting an accurate measurement.
Next, measure your arms. This is as we find the worst thing about mens workout jackets are when the sleeves are too long.
For instance, can you imagine going to pick up your weights to find that your sleeves are over your hands. Or, if you are doing burpees, the added material on your hands may cause you to slip. Which could end in pain, or even worse, an injury.
Having an idea of the exact size you are looking for can not only make browsing stage easier, but quicker too. This is as you will know what you are limited to.
Types of Mens Ski Jackets
Knowing the type of ski jacket or mens snowboard jackets that is best for you isn't something that's always easy.
It can all depend on where you are going to be taking part in the extreme sport. For instance, are you likely to get wet and want to prioritise having a sik jackets mens that is waterproof?
Or, are you wanting mens snowboarding jackets that are breathable?
Hardshell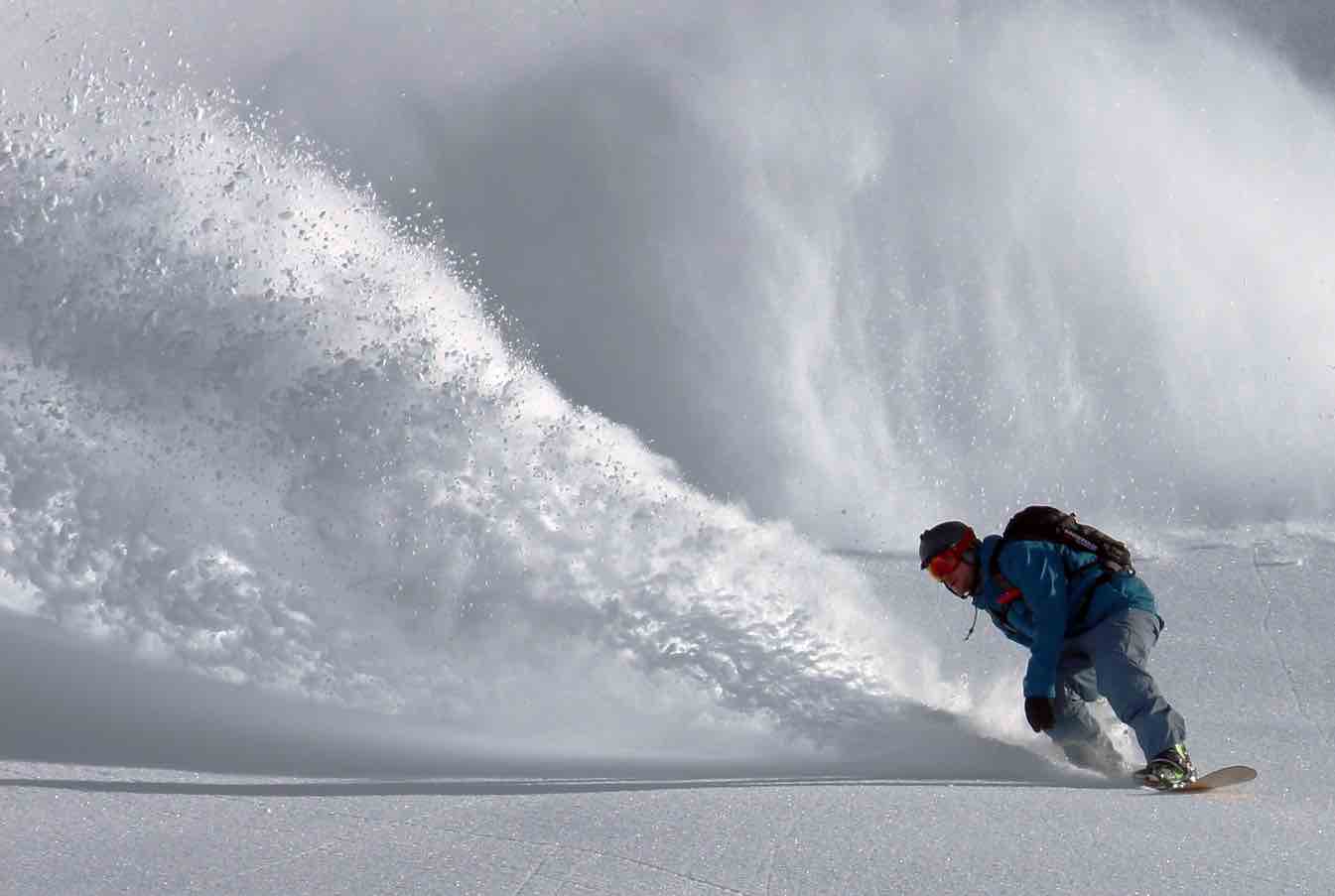 A jacket that is in the hardshell style is going to be both waterproof, and most likely windproof. The sole purpose of a hardshell jacket is to keep you dry even when caught in a downpour.
However, how dry you stay also depends on what you choose to wear underneath the jacket.
For example, if you were to go hiking and make the mistake of wearing too many layers, there is a good chance you will still get wet. This isn't from rain, but your own sweat. As one of the downsides of hardshell jackets, is their limited breathability.
Therefore, it may be ideal to look out for jackets with installed pit and torso zips. These zips help in creating a small amount of ventilation.
For example, as mentioned in our Rapha pro jacket review
When compared with other mens winter jackets, hard shell jackets come out on top as the most versatile, which makes them worth the additional cost.
Softshell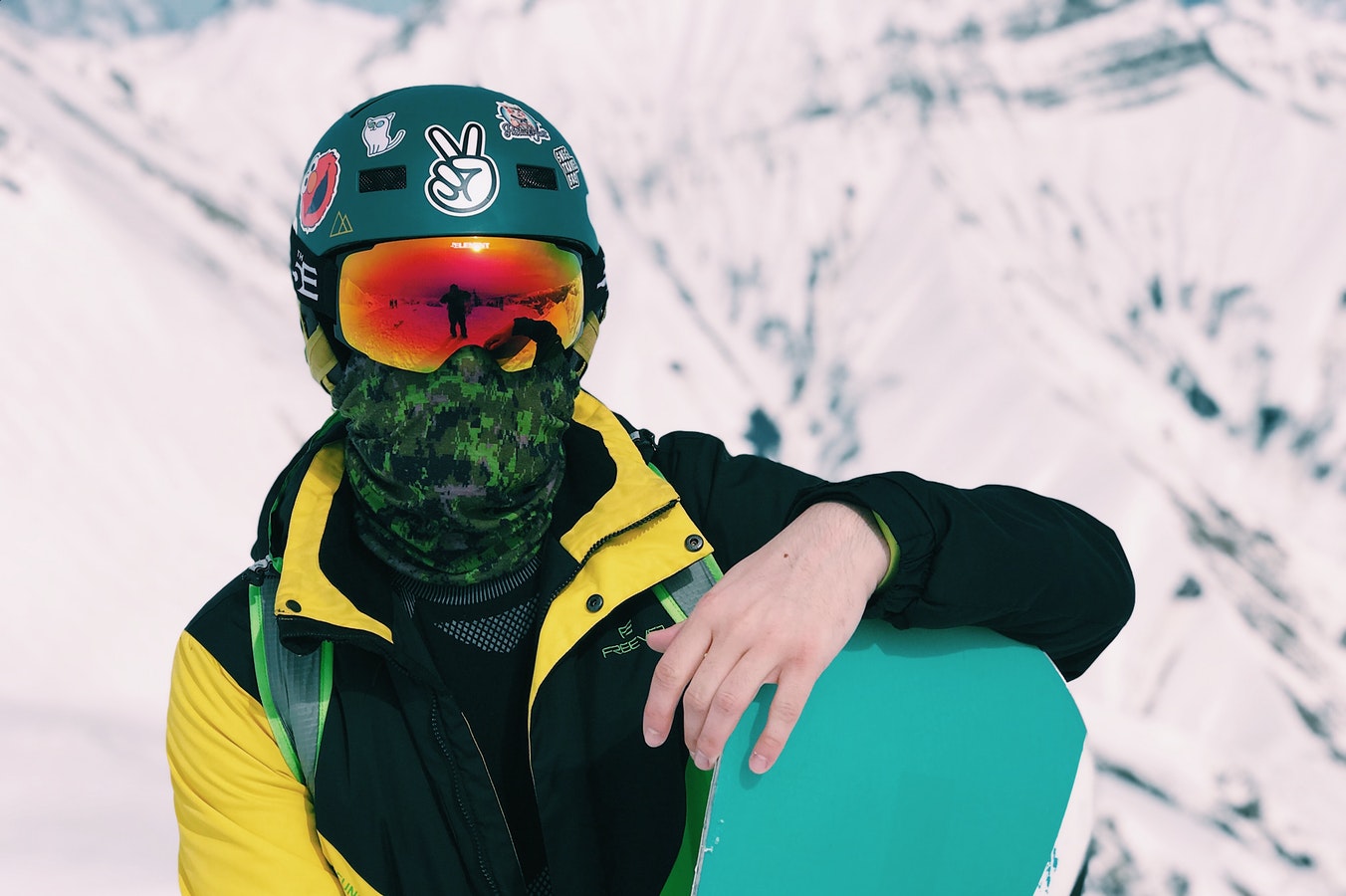 Whereas, softshell jackets are well suited to those out in the cold taking part in winter sports. This is as they are waterproof (not water resistant) and highly breathable.
Yes, the fact soft shells are not water resistant may come as a disadvantage.
But unlike hardshells, they are able to help ensure you are kept dry by wicking any sweat away from your lower layers to the outside of the jacket. This is where the sweat is then able to evaporate.
Insulated
A jacket that is insulated are the ideal mens jacket to wear in temperatures that reach freezing cold.
Usually, a down jacket are those filled with goose or duck feathers. These feathers capture the warm air apparent between them and this is how the coat helps to keep you warm.
However, as this is a natural form of down, when wet the coat is likely to stop working causing you to become cold.
Therefore, as an alternative consider synthetic insulation. Although weighing slightly heavier than natural down, it offers a sufficient weight to warm ratio. And, it's also cheaper.
The difference between synthetic and down is that even when you are caught out in a sudden downpour, the synthetic jacket will still keep you warm.
Waterproof or Water-Resistant?
When looking for mens rain jackets, perhaps the biggest question is whether it should be waterproof or water-resistant.
Generally, you are highly unlikely to notice the difference between the two unless you are caught out in torrential rain.
But, nonetheless a water-resistant jacket will usually have a finish which is durable water repellent (DWR). This finish repels moisture and helps in keeping you dry whether that be in light rain or light snow.
Whereas, waterproof jackets will have a breathable membrane which is waterproof, allowing you to be kept dry in most weather conditions.
However, for ultimate protection against the rain it is a good idea to look for jackets with seams that are sealed.
But, it is important to check that these are not stitched seams. This is as the tiny holes left in the fabric is an easy entrance for water.
Therefore, those with critically or fully seamed seals are best.
Critically seam sealed – Upper body has sealed seams, meaning there is still the possibility of leakage
Fully seam sealed – All seams are sealed for ultimate water prevention
Whether a water-resistant or waterproof jacket is right for you is down to what you plan to be doing in it and where you plan to be going.
If looking for a lightweight jacket to wear when it looks like it's going to rain when you're out on your run, then water-resistant may be ideal.
Whereas if you are going on holiday to somewhere in shower season. Then waterproof is probably the more sensible option.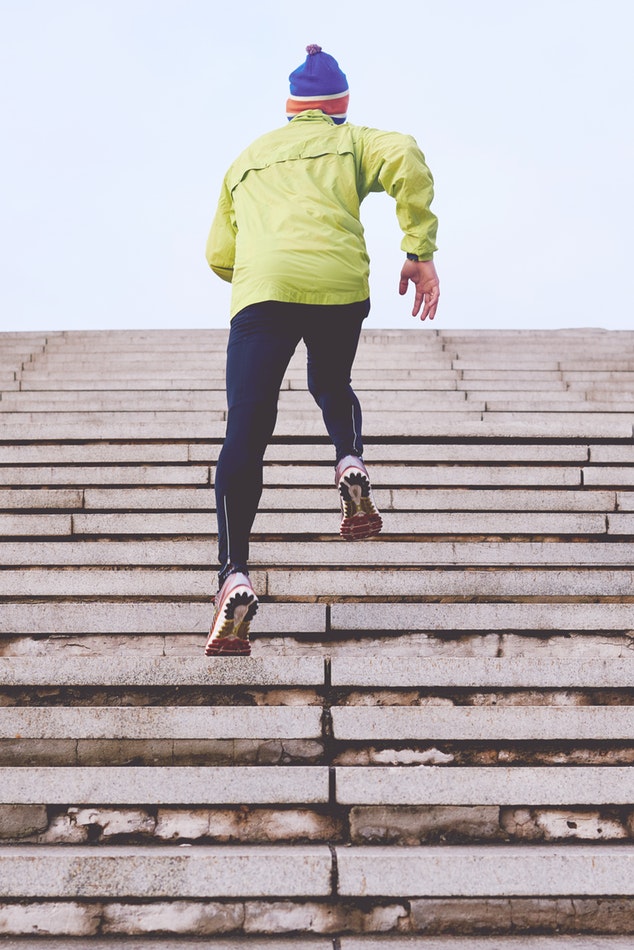 Short-Sleeve Workout Jacket
Summer jackets mens can be difficult to choose. This is as, finding the perfect compromise between a jacket and a t-shirt is something that can be hard to come by. Especially when trying to find the best mens jackets that are appealing.
However, a short-sleeve jacket is ideal for working out when the weather is slightly cooler. When it's raining, a water-resistant jacket can give you the protection against the rain. Something a long-sleeved jacket would normally provide.
But, the shortening of the sleeves enables you to keep cool.
This is ideal, because I don't know about you, but I'm constantly finding myself rolling the arms of a jacket or jumper up when working out. Simply due to the fact that it prevents the sleeves from getting in the way.
Reflective Workout Jacket
A sensible option when looking for workout jackets is to consider whether it has reflective properties or not.
This is as this type of jacket could literally save your life if running out in the dark, or on a badly lit path.
Often reflective jackets are designed to be in a bright, solid colour with reflective strips down the sides of each arm, and arranged on the body of the jacket.
When cars go past, the lights of their car will shine onto the reflective strips which in turn will cause the them to become aware of your presence.
Most often reflective jackets will be water and wind-resistant meaning the stats of your run will stand uneffected.
Packable Workout Jackets
For the unpredictable weather, especially noticeable in Britain, a jacket that packs away into a small handheld package is a must have type of workout jacket.
The jacket will be undistingushable from your standard lightweight, water-proof jacket.
However, the difference will be that it has the ability to fold away into a small bag, or into one of the pockets of the jacket.
This means you can easily fit it into a backpack, attatch it to your belt, or even simply carry it.
Packable jackets can also be used in other scenarios too. For instance, if you are at a picnic with your friends, camping at a festival, or simply out on a walk with family.
A packable jacket can make the difference between you returning home soaking wet and returning home with only a few drops on you.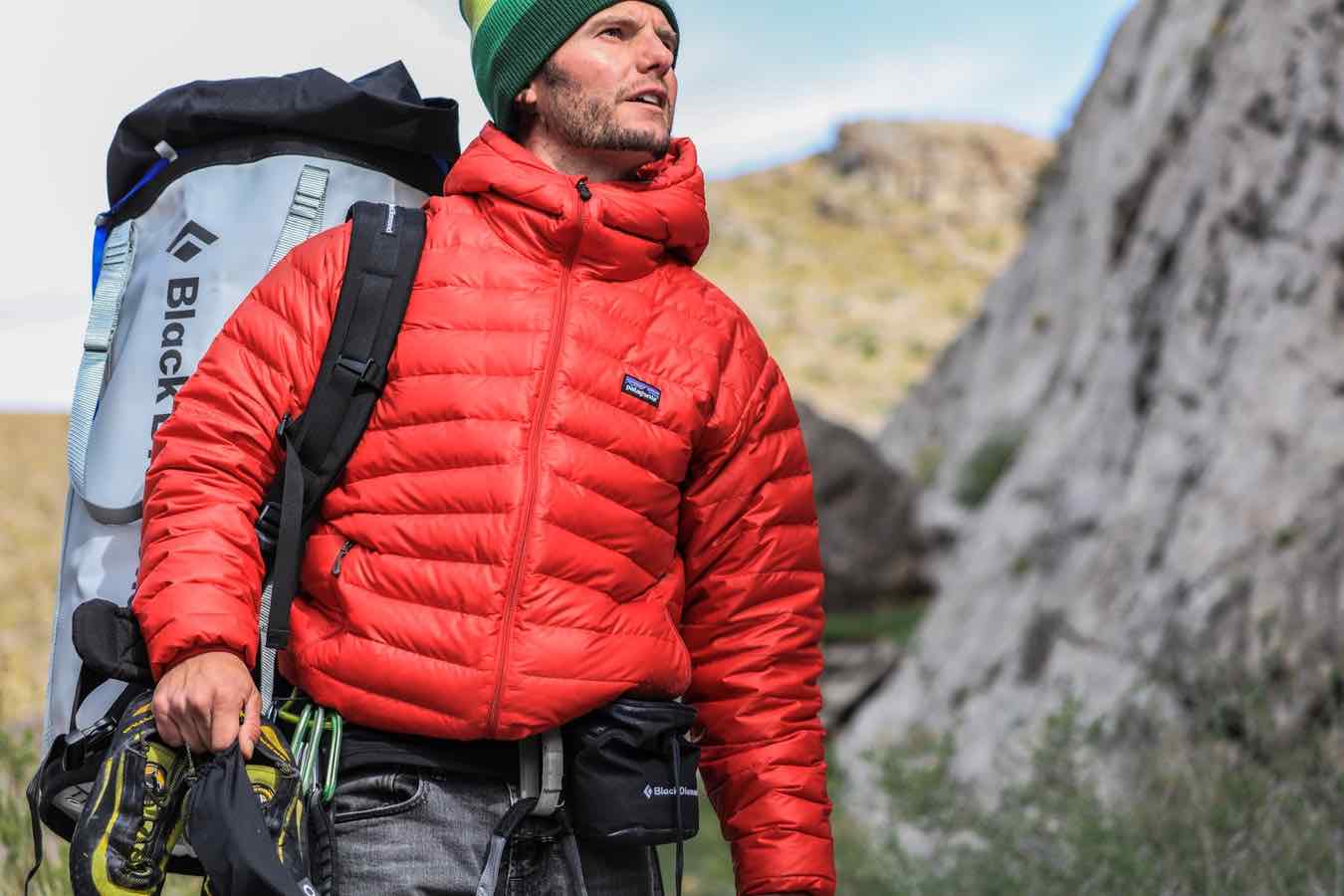 Conclusion
Realistically, weather should not be a reason that stops you going outside to complete your workout routine.
No matter if its for protection against wind, snow or rain, there is sure to be gym workout jackets ideal for you.
However, remember to consider what activities you are likely to be taking in before purchasing your jacket.
This is as you don't want to end up with a jacket that proves to be too heavy to run in. Therefore shattering any hopes you may have of beating your personal bests.
Similarly, you also probably don't want to be in the snow in mens lightweight jackets that prove to be useless at keeping the snow out, but experts at letting the cold in.