Choosing the Best Women's Bottoms in 2018
Realistically, in order to achieve an effective workout whether that be in the gym, outside or in the pool, the correct choice of women's bottoms is crucial.
Yes, tops and bottoms are equally as important, but in some cases looking at each item of clothing separately and mix-matching together an amazing new fashion combination may be the best way to go.
Getting the correct women's bottoms is essential. The wrong style or the wrong fit may cause you to chafe, which could potentially be very painful.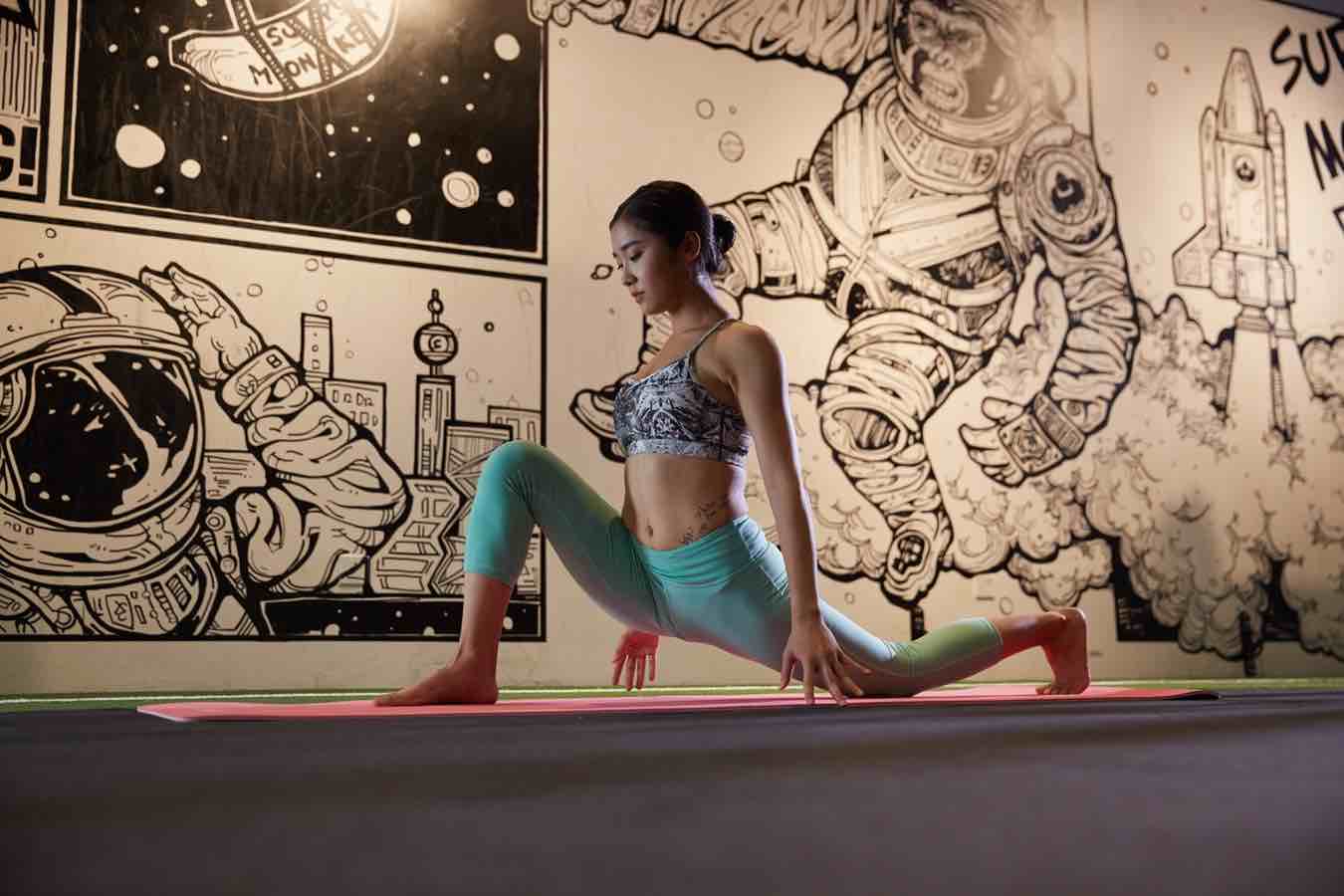 But, the question is, what kind of bottoms do you need?
If you're going swimming, do you need boyshorts, boardshorts, or do you need a cheeky or thong style of design?
Alternatively, if you are working out in your local gym. Should you be wearing shorts, leggings, joggers, or all three?
Carry on reading to find out where each type of women's bottoms available is suitable.
Things to Consider when Choosing the Best Bottoms
Of course, the most important thing to consider when beginning your search for the best bottoms is the size you are looking for.
Before you begin it is recommended to measure the whole bottom half of your body, not just your waist as if you were going jean shopping.
Measure your waist, leg length, circumference at various points of your leg and your hips.
This way, you can be sure you are getting the right fit for the bottoms you decide to choose. Something which is crucial when looking at tight fitted items of clothing.
Womens Swimsuit Bottoms
There are many types of women's bathing suit bottoms to choose from. Different styles serve different purposes, and the list of potential styles is endless.
Similar to women's underwear, the amount of skin you want to reveal and how comfortable you want to be whilst swimming are ultimately the deciding factors.
Yes, how quick the bottoms can dry is important too, but ultimately, you don't want to be having to swim in something you're not comfortable in.
Therefore, let's discuss the different types of women's swimsuits with the best bottoms available.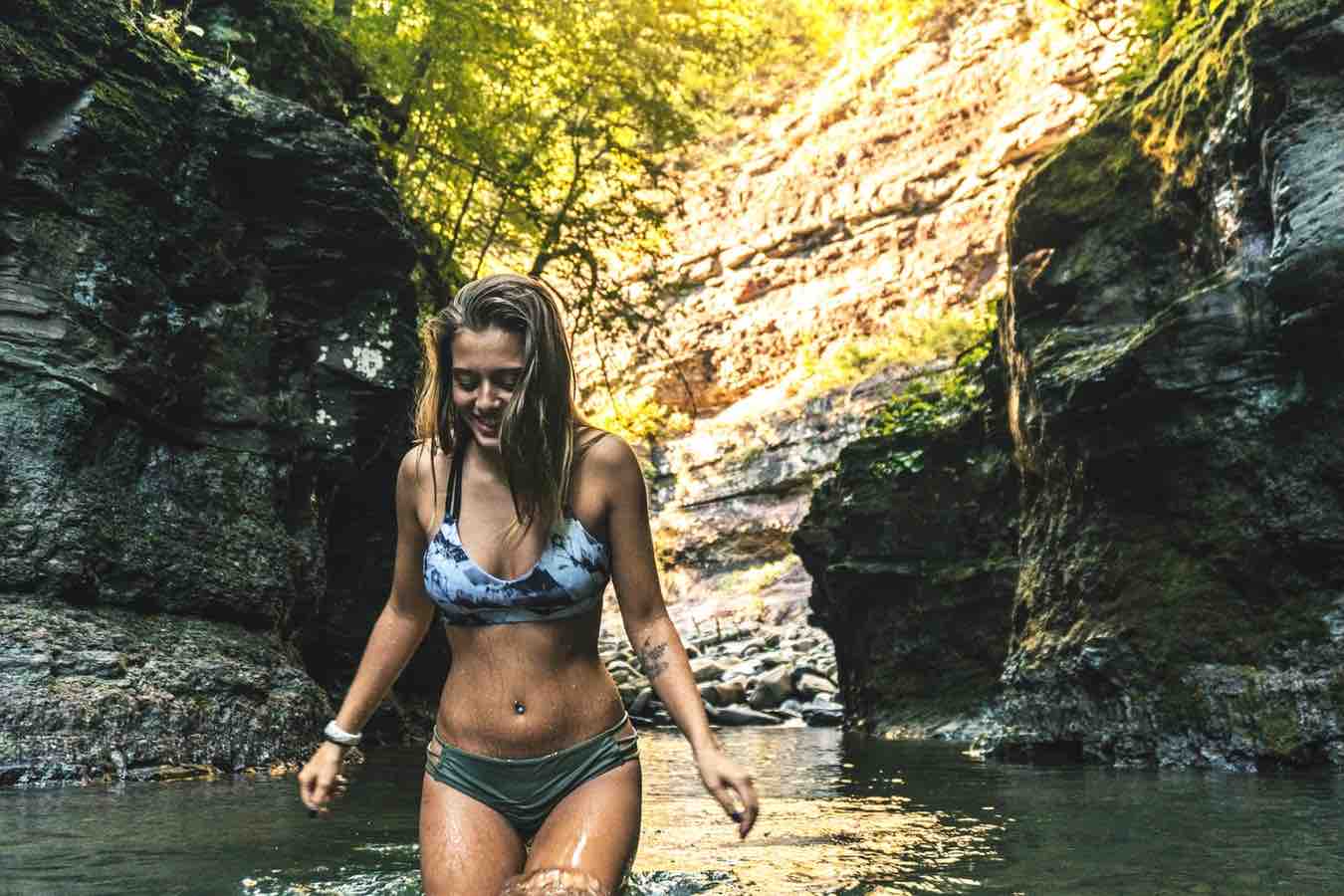 Womens Bikini Bottoms
First of all, perhaps one of the first types of bottoms that come into my mind when thinking of swimwear bottoms is bikini bottoms.
Similar to underwear, these can come in many different styles. Thongs, cheeky, and high leg bikini bottoms are just a small few of the potential options.
But what is the difference between them all?
Thong bikini bottoms are ideal for those who feel confident in their own skin.
Or alternatively simply for those who want to try and reduce the amount of muffin top visible, as there is a small amount of material around the waist.
However, thong bikini swimwear is likely to cover a small amount of skin, therefore, especially when in a workout environment, perhaps an inappropriate option of bathing suit bottoms.
High leg bikini bottoms are exactly what they say on the tin. Legwear that sits just above the hip bone. Think Baywatch, these type of bikini bottoms are reminiscent of the 80s.
Cheeky bikini bottoms offer slightly more coverage than seen when wearing a thong bikini. Think brief bottoms with a cut at the back to offer more of just that, cheek.
Women's High Waisted Bikini Shorts, also known as high waisted swim bottoms, are best suited to those who are self-conscious about their stomach area.
With added fabric designed to cover the bottom half of your stomach, no longer do you need to worry about the eventuality of a muffin top creeping into the sunlight when you're sat on the sun lounger.
Women's Surf Bottoms
Also known as boardshorts, women's surf bottoms are those that are designed to be longer in length. More in line with a normal pair of loose shorts.
One reason for this is to limit the amount of contact your skin has with the board of the watersport you are taking part in. Whether it be surfing, wakeboarding or windsurfing.
This means it is unlikely that you will encounter irritating skin from board wax. Something that can help make your outdoor experience more enjoyable.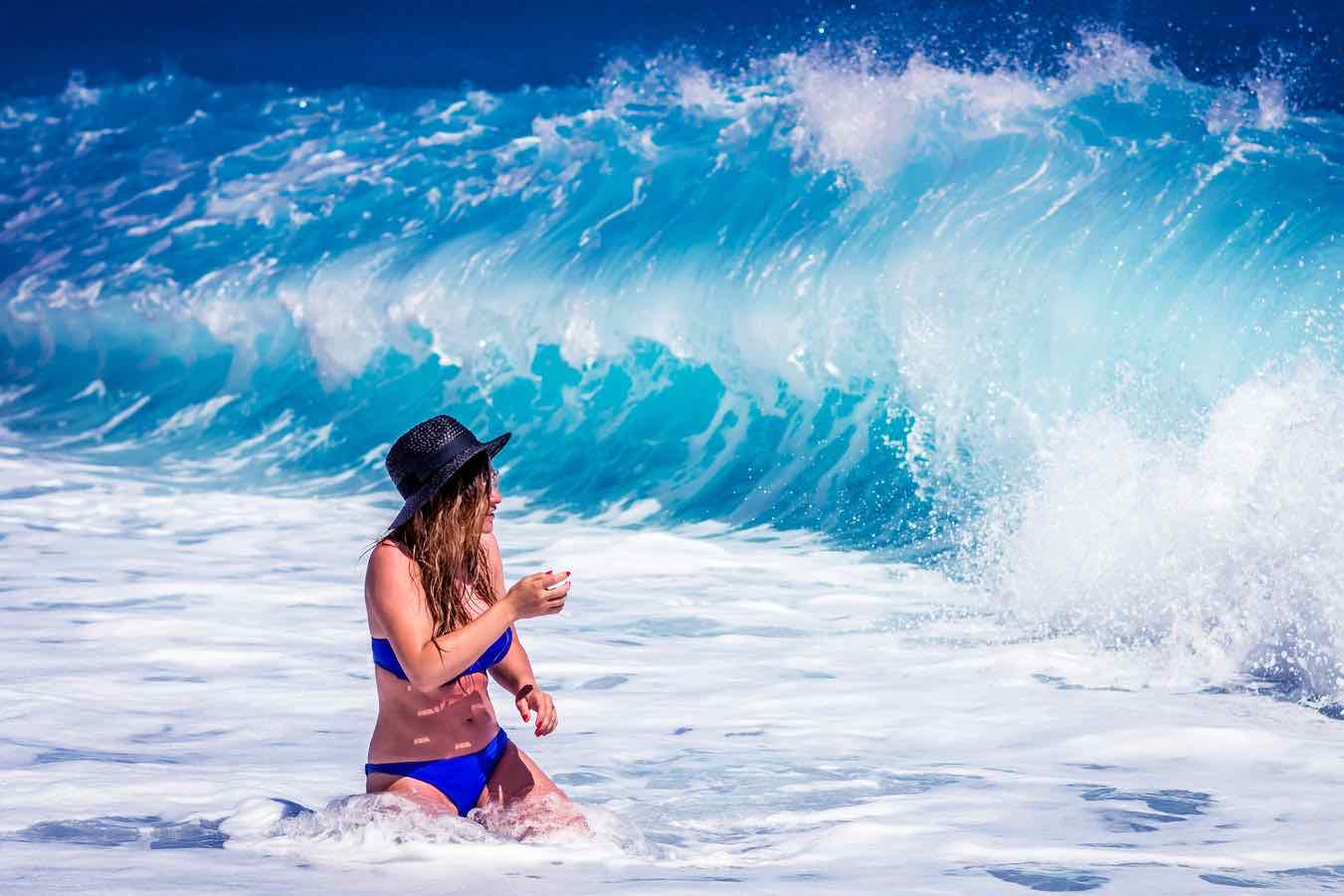 Womens Tankini Bottoms
A tankini is a two-piece swimsuit which is designed for women. It features a top, which will often cover the whole upper chest and stomach area, as well as some brief like bottoms.
Tankinis are the compromise for those who do not fancy wearing a full swimming costume but aren't wanting to be flashing their skin either.
This is as, as with your typical summer outfit, the tank like top will finish where the shorts begin.
Women's Boyshort Swim Bottoms
Boyshorts are one way you can be confident you are not showing anyone anything you don't want to be showing. This is as they are designed to cover the entire buttock area.
However, finding the correct fit is essential. This is as the incorrect fit and you may find that they have the potential to fall down whilst in the water. Something that nobody wants.
Activewear Womens Bottoms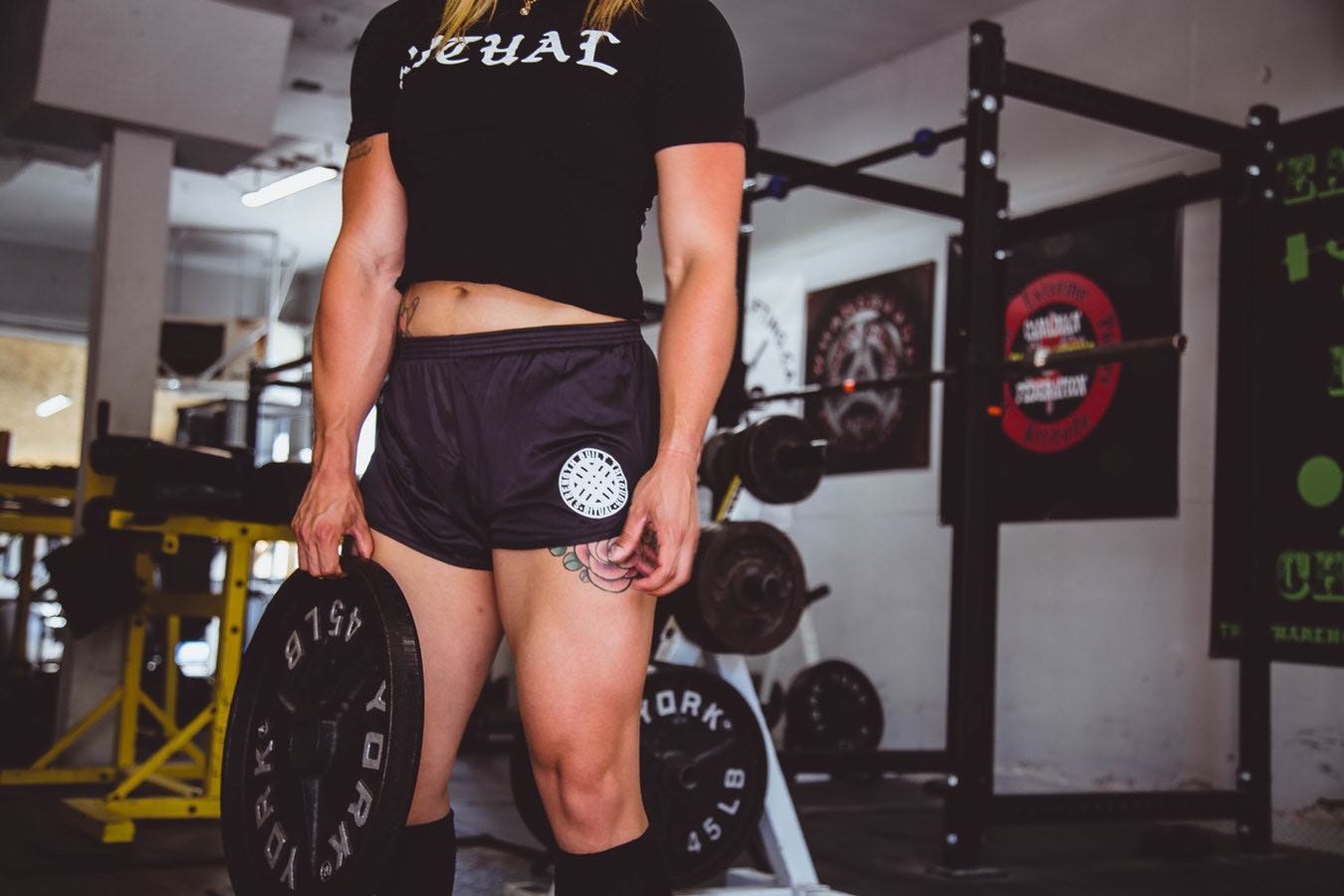 Women's activewear bottoms can include a number of different types of bottoms. For instance, it may refer to shorts that you wear in the summer or joggers that you wear in the cold. Maybe it's tight-fitting leggings or even tighter compression shorts.
The list of activewear bottoms could go on for some time. But here are a few of our favourite:
Womens Tracksuit Bottoms
Tracksuit bottoms are those that will often go with a matching top. This could either be a zip-up jacket, or a hoodie. They can be made from various fabrics including cotton, polyester, coated nylon or PVC.
Most tracksuits are ideal for when you're having to train outdoors to protect yourself from the backsplash of mud as your heel flicks up away from the floor.
Alternatively, they can be worn indoors too, however, if taking part in a quick game that could involve sliding along the floor, be warned you could be potentially causing a hole or two to appear.
Womens Golf Bottoms
Golf bottoms can be classed as more of a trouser than an item of gym attire. This is as, when playing golf you are not wearing a short pair of shorts or a tight pair of leggings.
Although a skirt is potential, most of the time, you are wearing trousers. Often 3/4 in length to avoid the trouser getting in the way. They will often have pockets to allow for spare golf balls, and many may even feature a snazzy design.
Womens Gym Bottoms
There are a number of possibilities when it comes to gym bottoms. In fact, each sport often requires a different type of bottom.
For instance, when running the women's running bottoms you are likely to require are short shorts. Ideally, split shorts to allow for a free range of stride movement.
Or, when practising yoga, a comfy, stretchy pair of leggings may be the women's bottoms that you are after. Why not consider those with built-in grip for your feet?
This way you can be sure you aren't going to embarrassingly slip over when you're doing your next downward dog.
On the other hand, for the keen cyclist, purpose designed cycling shorts will probably be what you are looking for. These types of shorts cling tightly to your body and have additional built-in padding.
The padding is there to reduce the discomfort you may begin to experience after having sat on your seat for a long period of time during a challenging bike ride.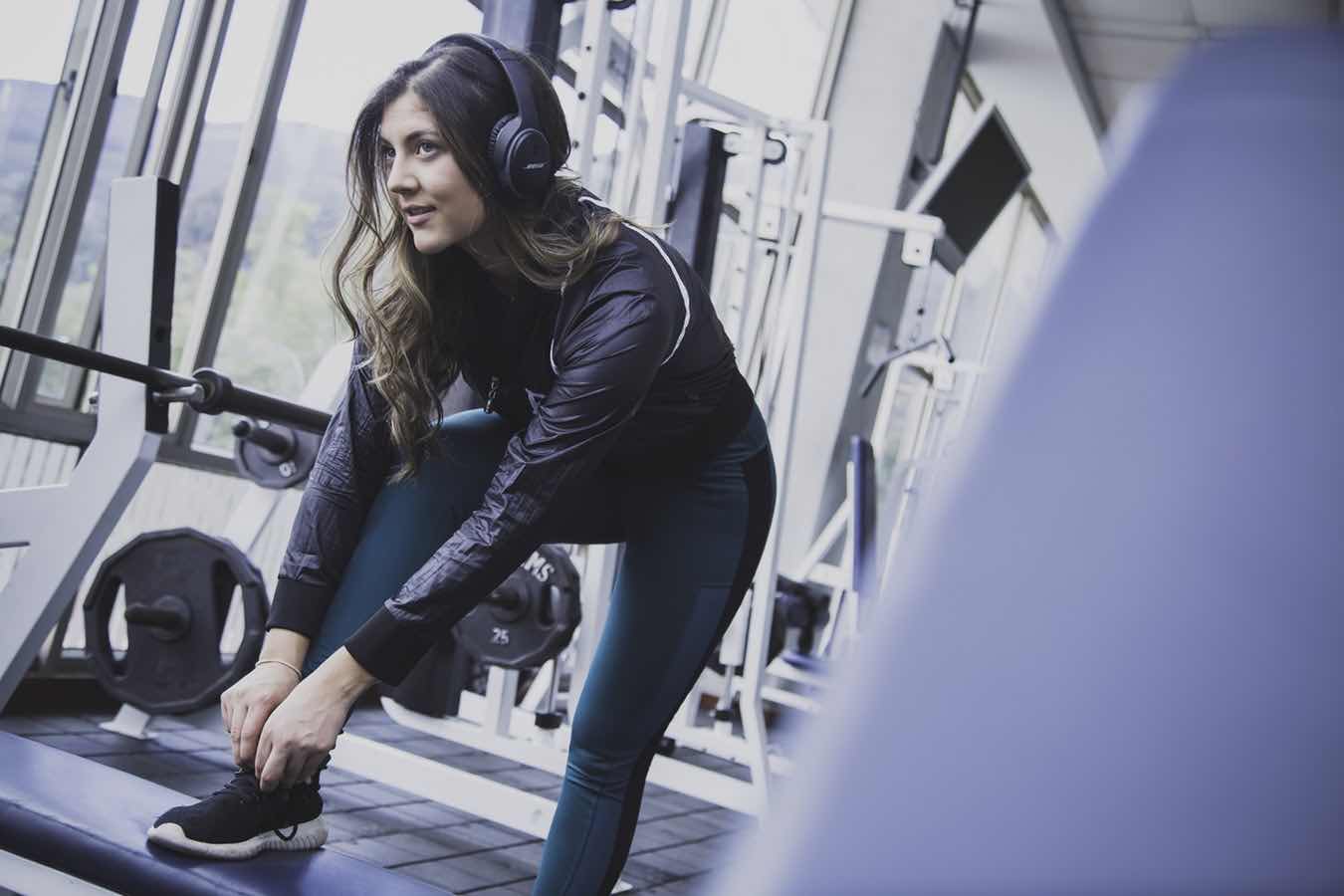 Best Women's Bottoms Material
There are many materials out there that are used to form the basis of women's bottoms.
Some are said to be better than others. Here are the ones we believe are worth knowing about when looking at choosing the best bottoms in 2018.
Material
Features
Bamboo

Lightweight and breathable.
Protects against UV rays
Moisture Wicking
Antibacterial
Natural fabric, limiting risk of allergic reactions
Envionrmentally friendly

Cotton

Comfortable against the skin
Absorbs and removes liquid from the skin
Insulating

Wool

Lightweight and Strong.
Warma and Cool
Flame Resistant
Antibacterial
Natural fabric, limiting risk of allergic reactions

Spandex

Soft and stretchy
Large elongation
Acid and Alkaline resistant
Resistant to Persipiration
Resists Fading
Conclusion
Never take the number of women's bottoms available on the market for granted. They're there for a reason.
For instance, the last thing you want is to find the best design available, to the get carried away and place the order. A few days later the mailman shows up at your door, you open the box with delight only to find what you ordered isn't at all suitable for the activity you had in mind.
Therefore, remember to research what you require before you even begin to look at the endless number of options available to you.
And, if given the option, why not consider trying on the women's bottoms you are looking at?
This is as going in blind may result in you wearing something that could cause you skin irritation down the line.
Find out about the best women's tops here and why not take a read of our Gymshark bottoms review.