Choosing the Best Women's Hoodies in 2018
Women's hoodies can be the ultimate item of clothing to put on after a long day out at work or university.
What's better than putting on your favourite hoodie that's slightly oversized, and is that little bit fluffy? Combine it with the perfect pair of joggers and you've got yourself a winner.
However, not only can women's hoodies be worn for lounging around, but they can also be worn for working out.
In fact, wearing hoodies for women can be the perfect solution for travelling to the gym to wear right up until you start your workout. Some people even choose to work out in them.
They can also be ideal for when exercising outdoors such as on a jog, bike ride or power walk.
But, as with many things, there are a number of different styles, designs, and materials made to use hoodies available. So, we, therefore, put together this quick guide to help you learn about the different types of hoodies available to you.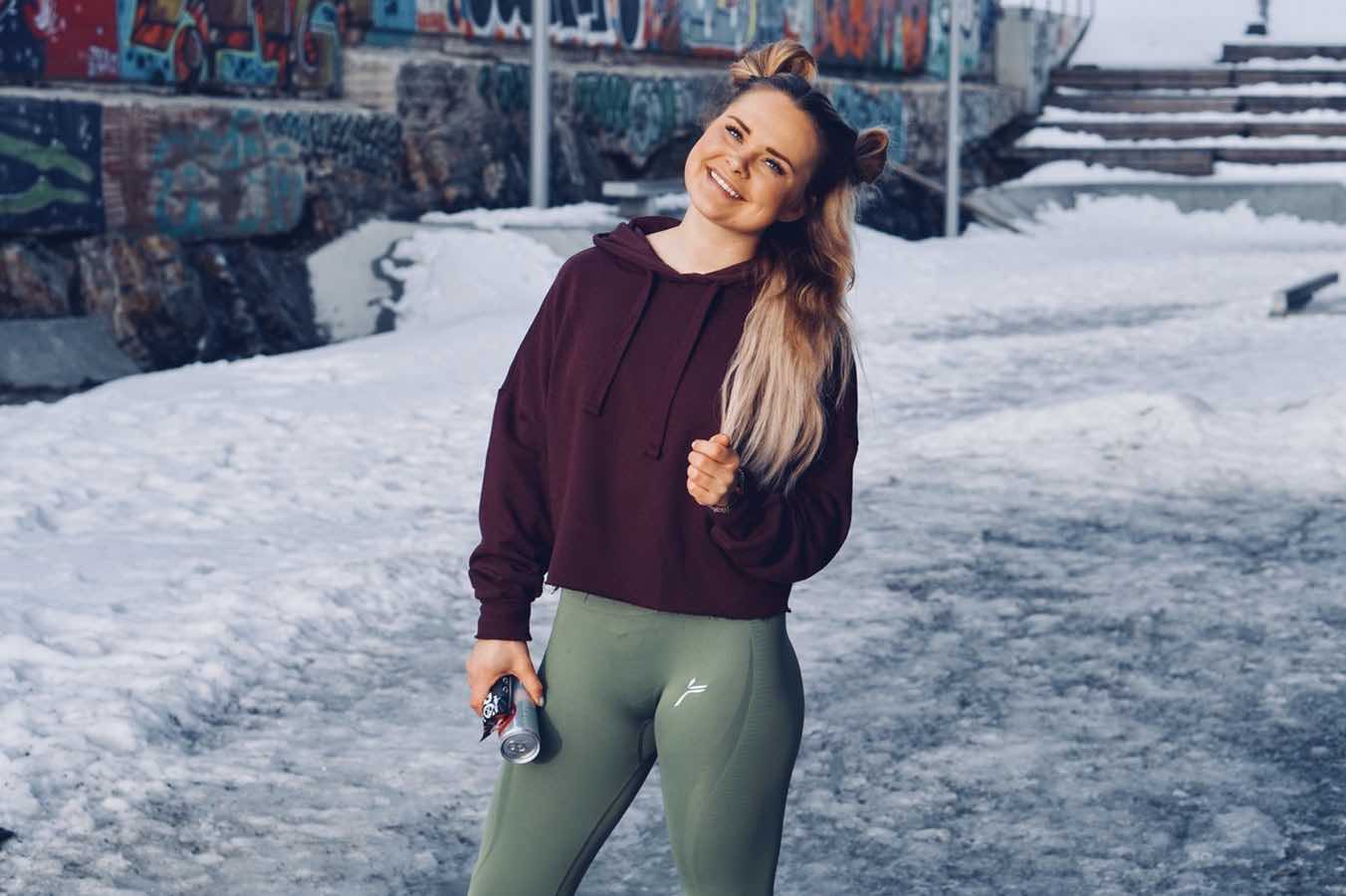 Finding the Correct Hoodie Size
In order to find the correct women's hoodie size for you, ensure you know your measurements.
In order to do this, simply wrap a measuring tape around the widest part of your chest. This is often over your bust and over your nipples.
Then, measure your waist. Which is the measurement just over the top of your belly button.
It is important to make sure the measurements you take are accurate. Therefore, it may be best to ask someone to help you.
Types of Hoodies
Any shop you go to is likely to have a hoodie. Whether it's workout apparel, tourist memorabilia, your favourite band or artist merchandise or simply a fashion statement.
Pink hoodies womens, cool hoodies for women and cute hoodies for women are all potential possibilities you could come across.
Pullover Hoodies
A hoodie that is classed as a pullover is one where the only way to get it on is by pulling it over your head. Hence the name.
They will often have a hood that can be adjusted by a drawstring.
Pullover hoodies womens can vary in thicknesses. But most often they will be thick enough to keep you warm if you were to go outdoors when the sun isn't shining.
Furthermore, pullover hoodies for women have a pocket at the bottom which will stretch across the width of the stomach. The reason for one big pocket rather than two little ones is because there is no divide halfway around the hoodie which would usually break up the pocket.
If you are looking to wear a pullover hoodie at the gym, bare in mind that these may be difficult to quickly take off. Especially when out on a run as it will require you to take the hoodie over your head. Therefore restricting your view for a brief second. This could be dangerous if you are running on a busy path or road.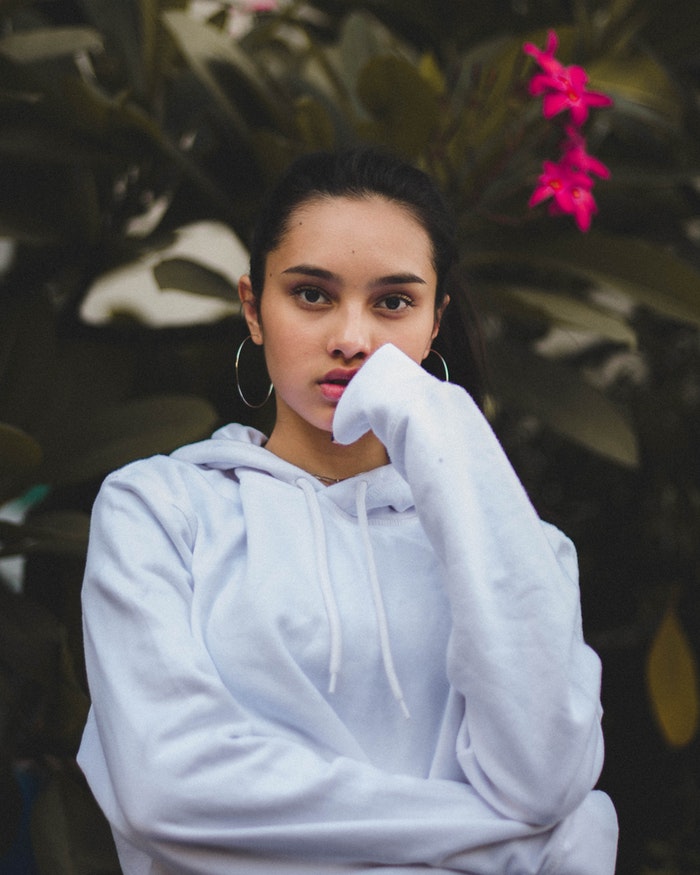 Sleeveless Hoodies
On the other hand. Sleeveless hoodies for women are what they sound like. Hoodies with no sleeves. Or alternatively hoodies with short sleeves.
These types of hoodies are ideal when working out in the warmer months that are likely to have a bit of a breeze to them. Such as the Spring. This is as you get the warmth on your body, but are also able to get a breeze on your arms.
The armholes themselves can vary in the cut. Some will be the size of if the hoodie did, in fact, have sleeves. Whereas, others will have deep low cuts which in turn makes the hoodie similar to a mens stringer tank top.
Similar to pullover hoodies, sleeveless hoodies will also have one main central pocket and a drawstring adjustable hood.
Sleeveless hoodies are great for working on arm exercises and when doing cardio workouts.
Zip Up Hoodies
Unlike pullover hoodies and sleeveless hoodies, womens zip up hoodies is a type of women's hoodie that doesn't have to be put on by pulling it over your head.
Instead, you can put it on like a normal jacket. By putting your arms in the armholes and pulling the garment up and over your shoulders.
The hoodie can be fastened by a metal zip that will connect one half of the women's hoodie to the other. And, either side of the zip will have a pocket. Usually, these will just about be big enough to fit your fist inside.
Zip up hoodies for women can be great to wear when you are likely to want to take it off quickly.
For instance, if you are taking part in a team sport or in an environment where your body temperature is likely to change quickly. Taking off a zip-up hoodie is quicker than a pullover as you will not run the risk of getting the top stuck on your head midway through taking it off.
Lightweight Hoodies
A hoodie that can be classed as lightweight could be seen in any of the styles listed above.
They will often be light enough to provide you with a slight bit of wind protection but will not have a massive impact on the warmth of your body.
Lightweight hoodies women are best suited to when you are working out in cooler climates that may require a bit more than just a t-shirt or vest top.
Fleece Hoodies
Women's fleeces hoodies are thicker than the standard pullover or zip up hoodie.
The benefits of opting for a fleece hoodie is that they will be very comfy to wear and will be able to keep you nice and warm.
Therefore, these are probably best for those going on a light walk in the colder months. Or for lounging around the house during the winter. As you can probably tell, fleece hoodies aren't the best idea of a hoodie for working out. This is as they will get wet and stay wet in the rain, which can cause you to be uncomfortable and may even cause you to get ill if you're not careful.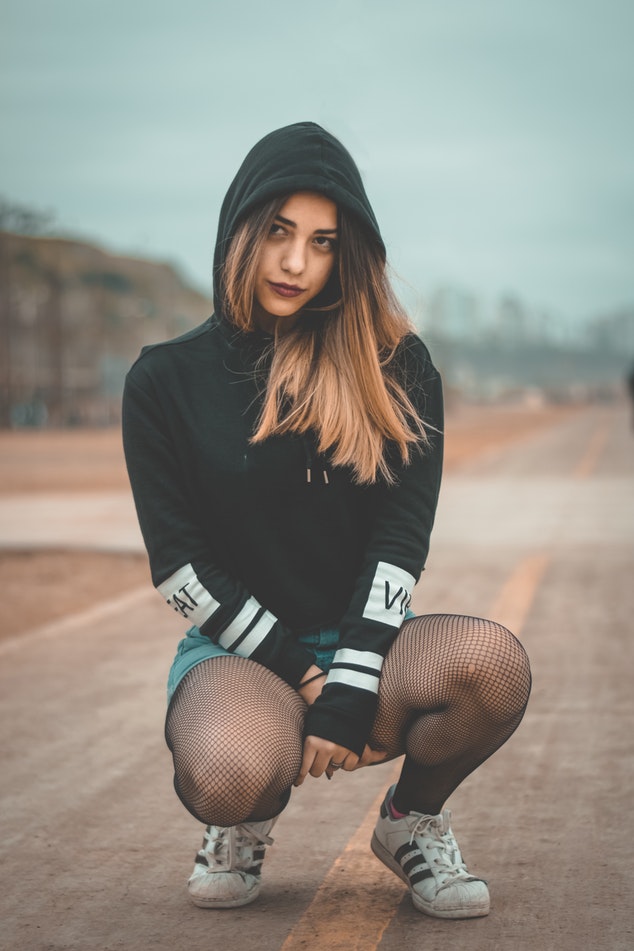 Best Women's Hoodies Material
Fleece
Women's hoodies that are made from wool are perhaps one of the more popular materials to use for hoodies. This is as it can be very comfortable when against the skin and are great for keeping warm.
This is as it is easy to care for and is able to supply an ample amount of warmth. Fleece is also machine washable and dryable.
Cotton and Cotton Blends
Popular for those hoodies that aim to repel water. Cotton and cotton blends, made up of cotton and polyester, are able to remove water, therefore, ensuring you are kept as dry as possible.
They are also breathable, unlikely to fade as well as unlikely to lose their shape after a long period of time.
Nylon and Nylon Blends
Hoodies women with nylon and nylon blends are the suitable choice if repelling moisture is one of your necessities.
They are just the type of warm hoodies women you want to be wearing when likely to be caught out in heavy rain.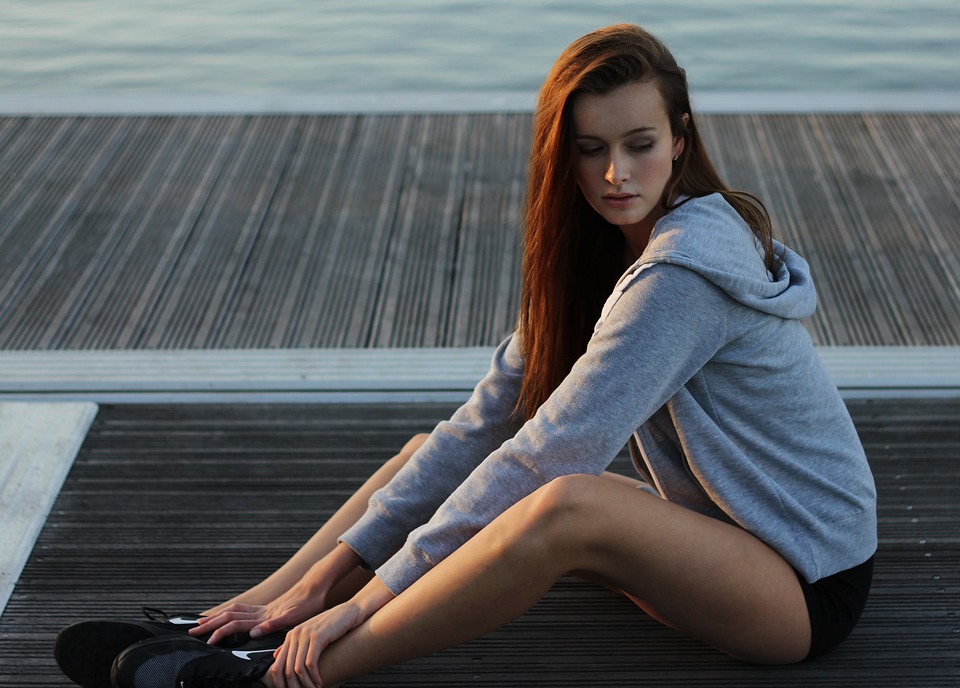 How to Clean Women's Hoodies
Taking care of your long sleeve hoodie is similar to taking care of your regular clothes.
Most hoodies are able to be washed at home. Simply throw them into the washer and then the dryer.
However, remember to check the label of the specific hoodie you are going to be washing before you blindly throw them into the wash. This is as, there may be some fabrics, like wool, that require dry-cleaning.
And, the last thing you want to do is to get your hoodie out the dryer to find you have actually managed to shrink it.
But, on a positive note, most of the time the best women's hoodies won't need ironing. So that's one less thing to worry about.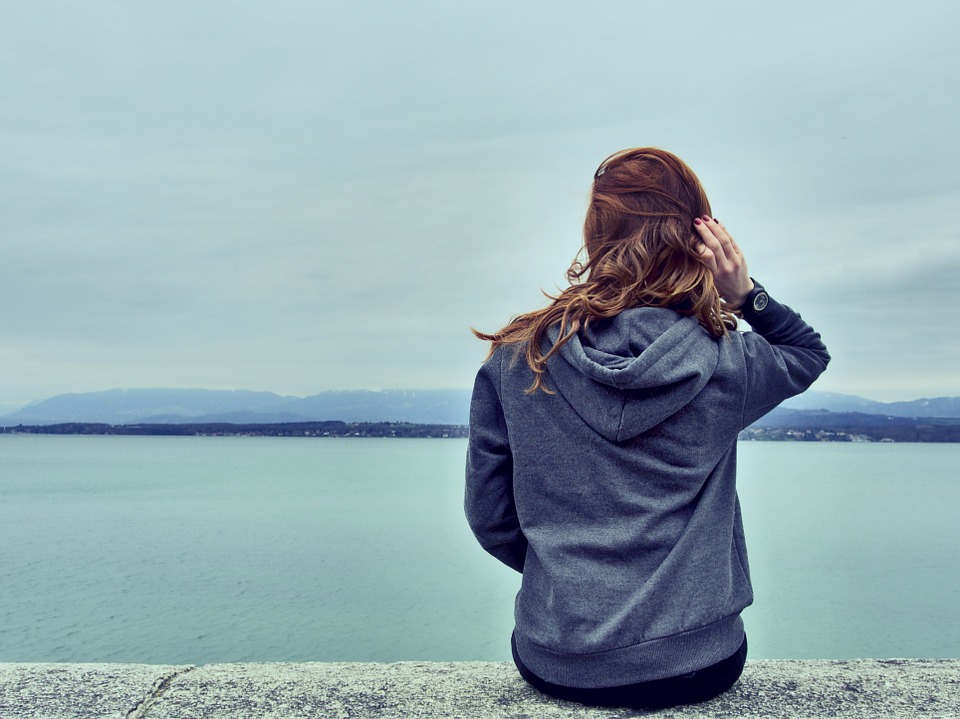 Conclusion
The best hoodies for women will all depend on the scenario you are likely to be wearing the hoodie in.
For instance, if in the gym, a cotton blend sleeveless hoodie is a sensible option. This is as it will be moisture wicking, breathable and comfy. And the reduction of sleeves will provide you with more movement to perform your gym routine.
Whereas, if you are going on a long hiking trip a fleece or nylon blend pullover hoodie may be best. This is as you will be kept as warm as possible whilst still being comfy.
However, before diving in and going for the styles hoodies for women or designer hoodies for women, consider your size. Where you are going to be wearing your hoodie. As well as what you are likely to be doing in the hoodie.
Most of the time it is better not to get drawn into the various women's hoodies on sale. Not to mention the cheap hoodies for women that may cause you to buy the wrong type of hoodie completely.
Yes, you may have to settle for plain hoodies women but at least you will end the day with a women hoodies sweatshirts that is appropriate and relevant to you.