Choosing the Best Men's Tops in 2018
You're going to the gym, you have your brand new expensive gym shoes on, yes. But do you have the right kind of men's tops?
Ensuring you are wearing a sensible and suitable top to your local gym is an essential step to achieving an effective workout.
For example, the wrong size and you may find your men's top getting in the way whilst you are trying to reach down to pick up your next piece of gym equipment. Or whilst you are bending down to position yourself into a downward dog.
Alternatively, the wrong sleeve tees material and you may find yourself having to put up with skin that is really rather irritating.
Therefore, don't fall into the trap of choosing the wrong men's top. And instead, first of all, take a read of our choosing the best tops in 2019 guide.
Finding the Right Men's Top Fit
Of course, knowing what size of men's tops you should be looking for before you actually go searching for one you may like is a must.
This is as there's nothing worse than looking through pages and pages of clothes to finally find one you like. To then have the heartbreaking moment to see they don't have your size.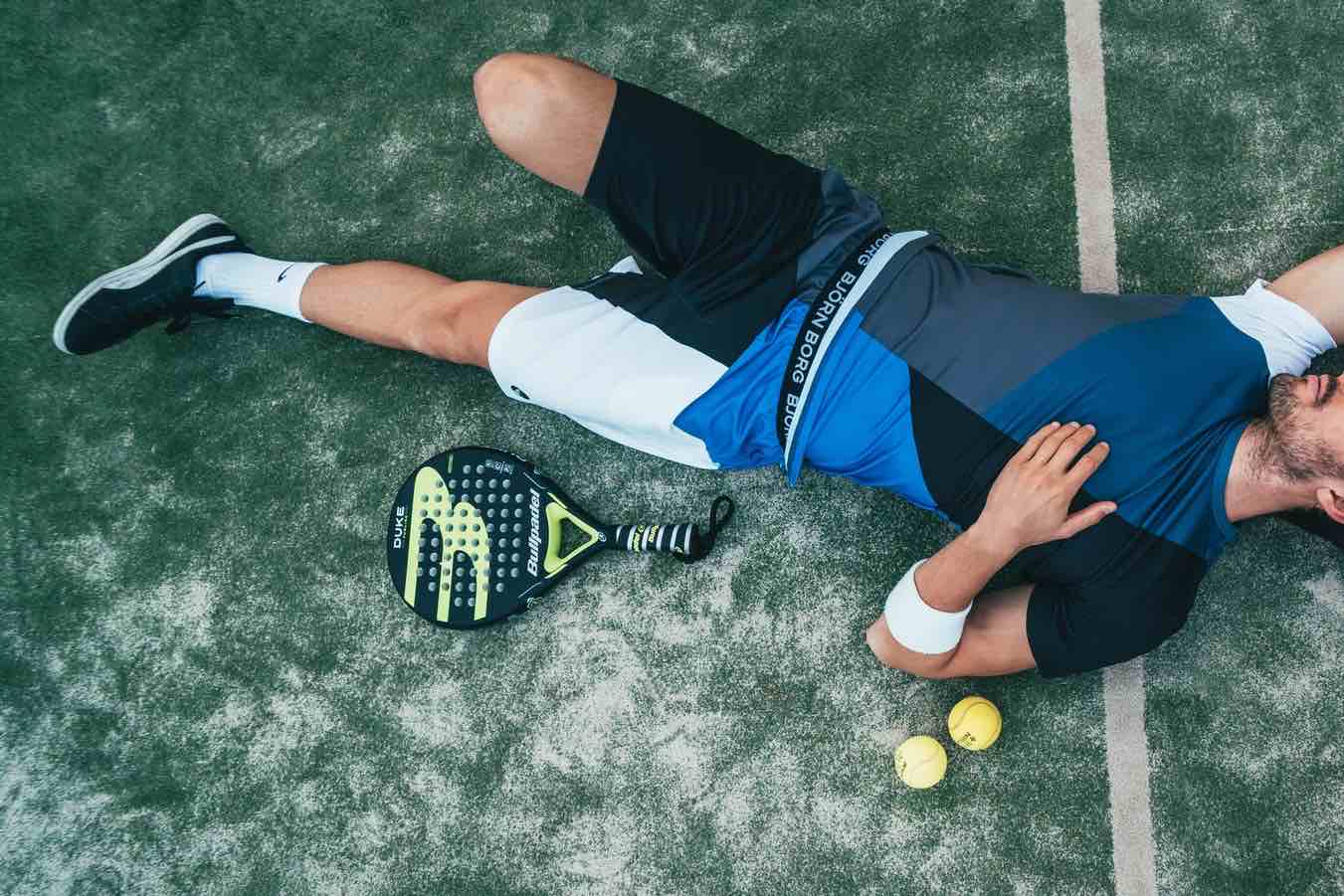 Therefore, knowing the exact polo shirt measurement you require enables you to select on the sidebar of most websites what you require. Then, whatever you come across, you should be able to get.
To find the correct size, you will need to take a number of various body measurements.
Neck Measurements
One is your neck measurement. First of all, measure the base of your neck, around the area where you a collar would usually sit.
Then add one-half inch extra to this measurement to ensure the top is not going to be too tight. Most often, you will need to round the number up to the next half number or whole number.
Neck measurements are important if the top you are looking for has a turtleneck or a stiff collar. But not as important if looking for a crew neck.
Arm Measurements
Placing a tape measure at the top of your shoulder and measuring the distance between your shoulder blade and wrist is how to get a sleeve measurement.
In order for the measurement to be accurate, it may be best to get somebody else to take it for you. This is as holding the tape measure firmly is difficult as you will only be limited to one hand.
Obviously, measuring the full length of your arm is essential when looking at long sleeved tops, buttondown shirts, hoodies and jumpers.
Arm measurements aren't as essential if you are considering a tank top.
Waist Measurements
Having an accurate waist measurement isn't only important when looking at bottoms. It is important when looking at men's tops too.
To get an accurate waist measurement place the tape measure around your waist. Ideally, this should be where you would usually wear the waistband of your trousers.
We then recommend adding an extra half inch to this measurement, just so you can be sure.
Different Men's Tops Fits
How tight fitted the top is will have an effect on how accurate your measurements need to be.
For example, when choosing compression tops, going down a size isn't a good idea. In fact, it may be better to choose a top that is the size bigger to if you are new to wearing compression outfits.
This is as getting your body used to the tight sensation may take a while to train your body to cope with.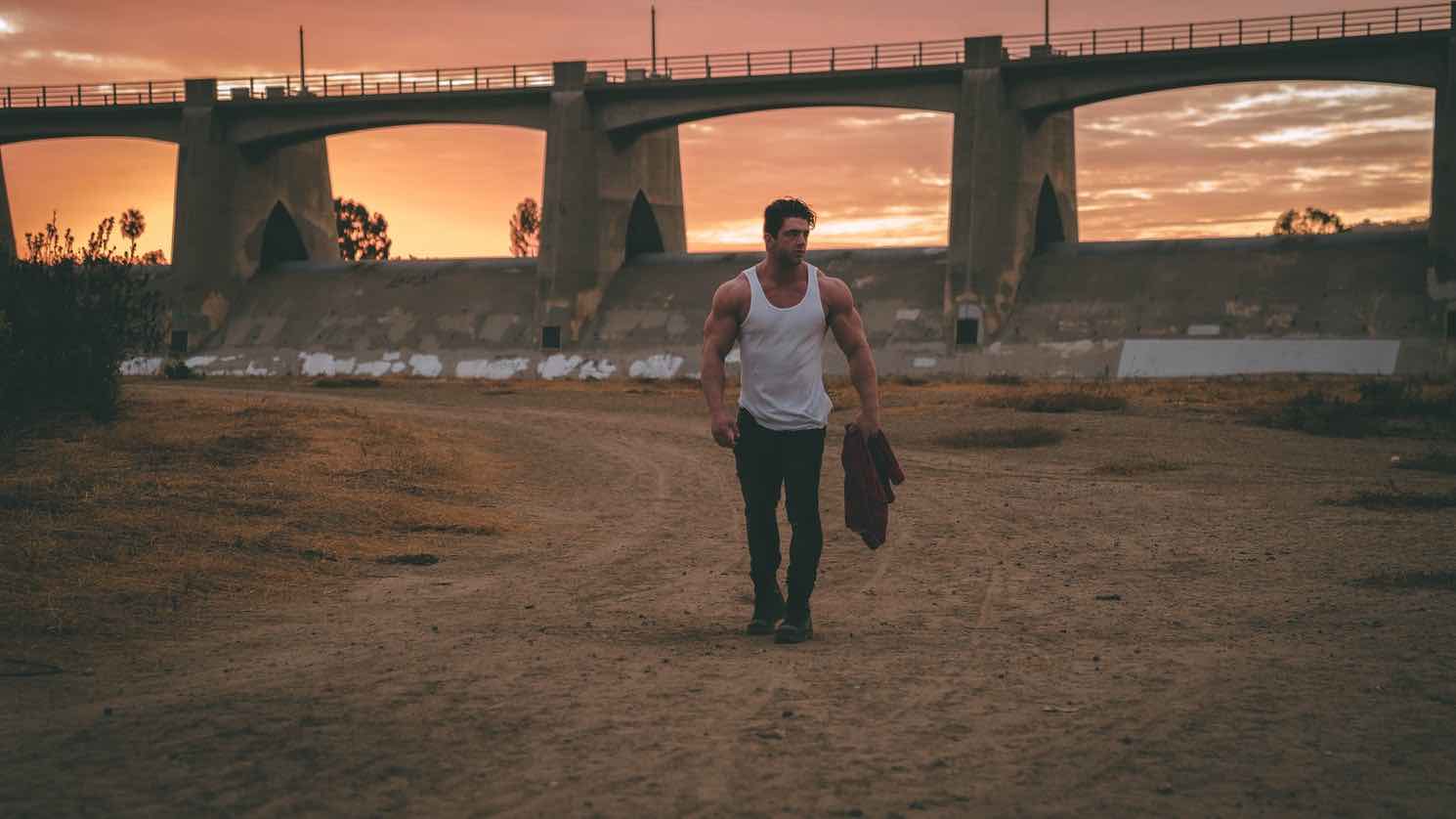 Tank Tops
There are many different styles of men's workout tank tops to choose from.
Some tank tops mens are ideal for those who are looking to show off their arm muscles whilst they lift some heavyweights. Whilst others are better suited to casual wear where the movements you are going to be doing are low impact.
Stringers
Men's stringer tank tops are those that have a Y shaped back. They are often a lightweight and breathable type of tank top. Ideal for working out in the gym or outside in the fresh air.
If you are looking at stringer tank tops, why not try those that have deep cut armholes. That way, you can replicate the feeling of wearing no top. Something that can be of a massive plus to those who want to experience that feeling whilst still being gym appropriate.
Racerback
A racerback men's tank top is similar to that of a stringer, however, instead of a Y shaped back, it will make use of a T shaped back. This is visible on the back of the tank top, behind the shoulder blades.
Racerbacks are likely to keep you cool during your workout, and as there are no sleeves, there is no need to feel restricted in the exercises you can perform comfortably.
Ribbed
Men's ribbed tank tops are a similar style to off the shelf tank tops. But the difference is in the stitching.
You are likely to notice this when looking up close and comparing two different styles of men's tank tops. For instance, ribbed men's fashion tank tops will have noticeable lines that you will be able to see, as well as feel. Whereas a standard tank top will be smooth in appearance and feel.
Muscle
Men's muscle tank tops can easily be compared to that of a normal t-shirt. But, the big difference between a muscle tank top and a t-shirt is that the muscle tank is as though the sleeves have been cut off the t-shirt.
This makes this type of men's workout top ideal for wearing in the summer and the warmer weather.
Although many people choose to wear muscle tank tops in the gym and when working out, why not consider a racerback top instead. This is as you may find the smaller amount of fabric that is noticeable in a muscle tank to be of more convenience.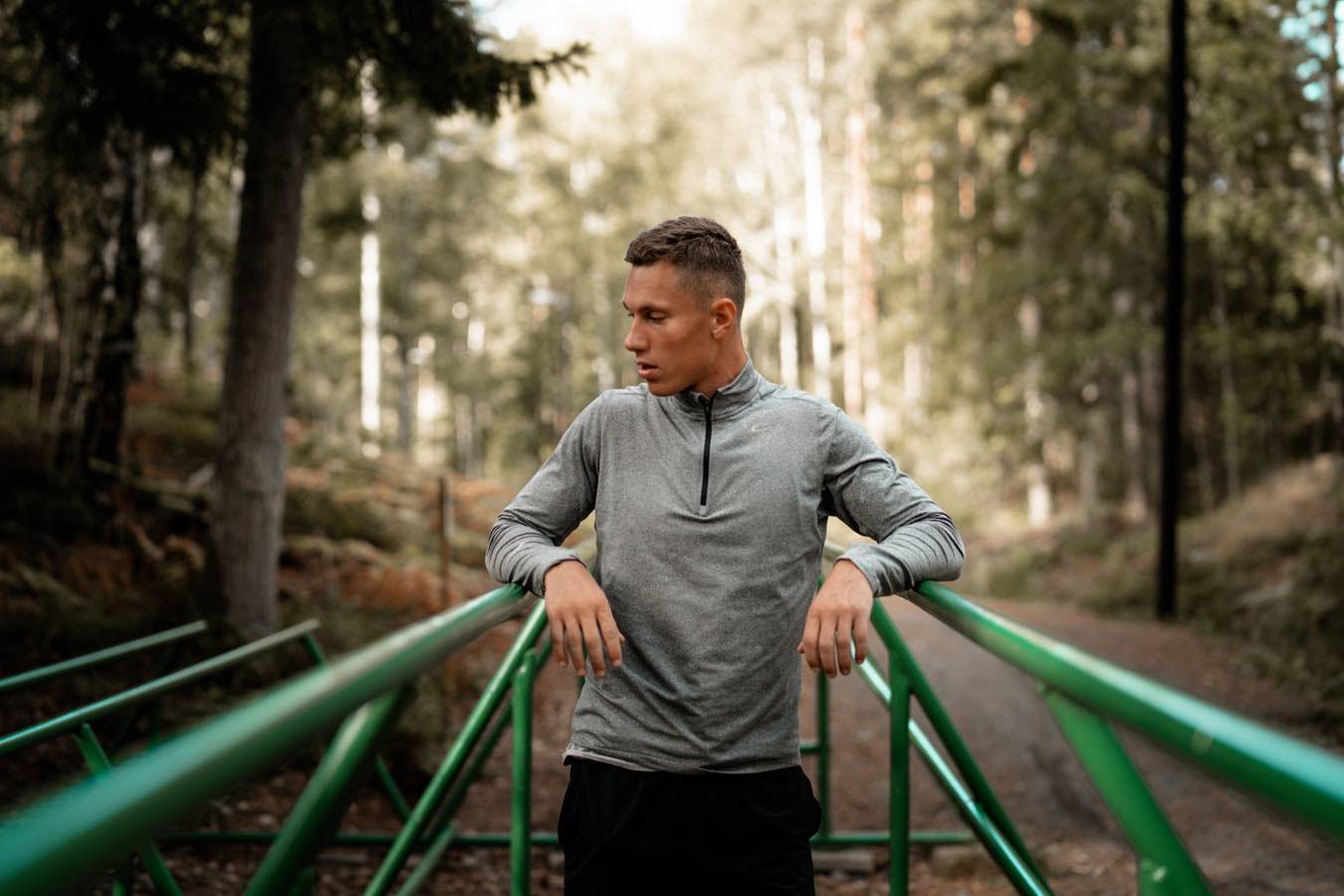 Thermal Men's Tops
Men's thermal tops are ideal if you are looking to go on a run, walk or hike during the colder months. Or alternatively, if you are looking forward to hitting the slopes whether that be skiing, snowboarding or simply just sledging.
Or, on the other hand, thermal tops that are able to keep you cool are great for wearing during really hot temperatures. Going for a run in the early afternoon summer when the sun is at its brightest? A cool thermal top could be ideal.
Cool
The coolest of thermal tops are able to keep you cool when you enduring extreme heat. Or alternatively, when you are in moderate heat but are working out at a high intensity for a long period of time.
They will be lightweight and quick drying. And often they will be made from fibres such as cotton or merino wool.
Warm
Thermal tops that aim to keep you warm will often be worn as a base layer when you are unable, or simply do not want to have to wear a number of layers in order to keep warm.
Furthermore, they are the ideal item of men's tops to wear when you are likely to be in extremely cold temperatures.
Compression Tops
A compression t-shirt is definitely not a member of men's fashion tops. In fact, compression tops serve a very practical purpose.
Designed to be tight in fit, compression garments have the intention of strengthening your body. They are also believed to be able to reduce swelling and inflammation to a great extent.
Opting for short sleeve compression tops means your chest and body is specifically targeted. Whereas, on the other hand, long sleeved compression tops intend to tighten the extremities. They have the hopes of heightening the amount of blood flowing to your core.
Furthermore, wearing compression tops are said to be able to prevent the straining of your muscles. This is as they are able to keep your muscles warm whilst you workout.
Similarly, they can reduce the amount of time it takes for muscles to repair themselves. As well as reduce the risk of muscle damage. Which of course, is a massive attraction for many regular gym goers.
And, as with most men's tops, compression shirts are able to wick sweat away from the body. This can, therefore, reduce the risk of chafing and rashes. Therefore making your workout experience a much more comfortable one.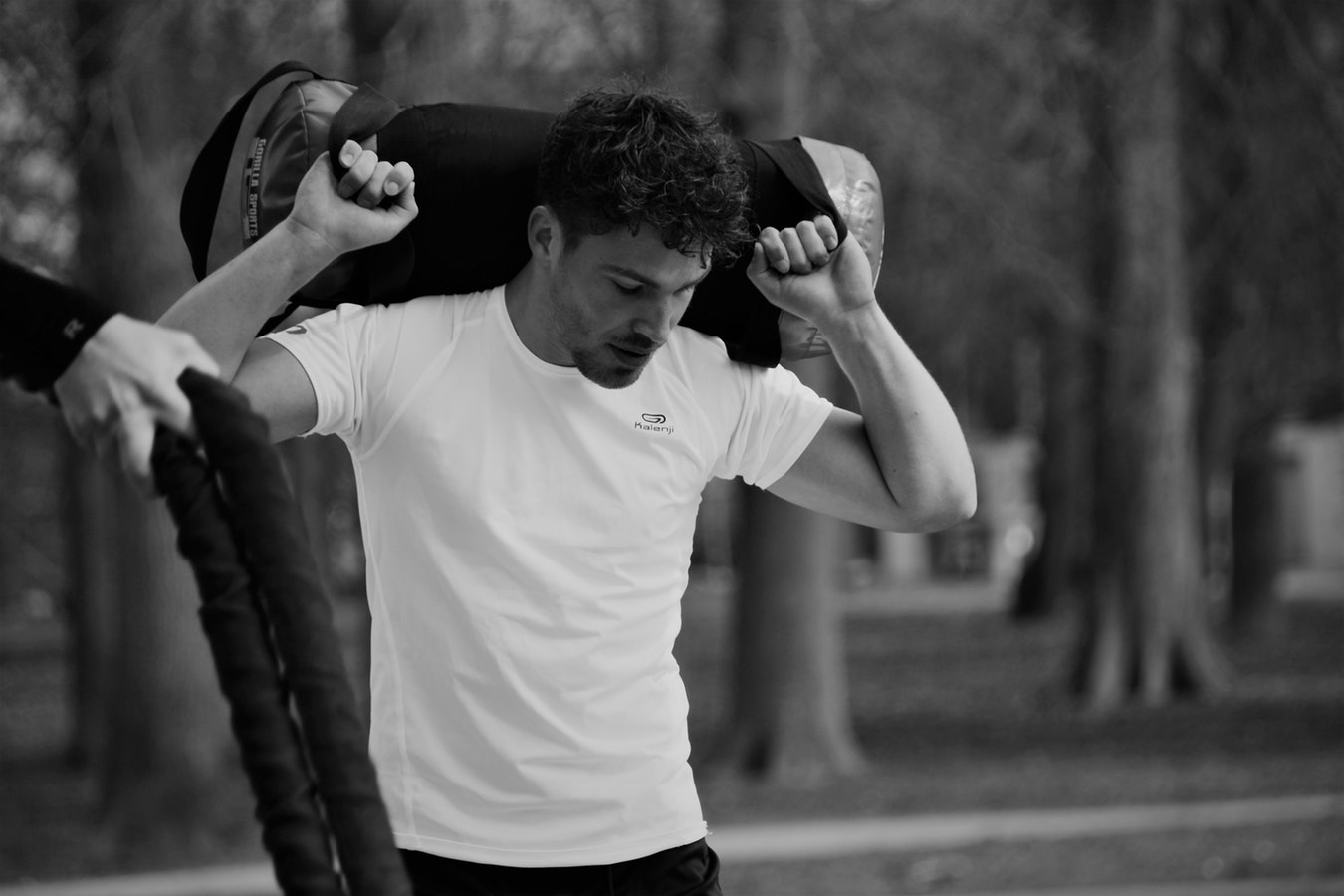 Conclusion
In conclusion, there are many different forms of men's workout tops you can be choosing from. No matter if it's a thin top for when it's warm outside or a thick top for when it's cold unpleasant temperatures.
The best mens tops could propel your workout outcomes a million times higher than if you just turned up to the gym wearing your favourite t-shirt that you tend to wear in your free time.
On the other hand, it is vital to understand your men's tops requirements before you head straight to the shop, or onto your method of online shopping.
This includes everything from the size of top you should be looking for. The style of top you are looking for. And lastly the material of men's top that is the most appropriate for your scenario.