In most cases, wearing the leggings you would usually wear when doing activities such as running, yoga or simply lounging around the house would be inappropriate to wear to work, unless of course, you work in a fitness environment, or your workplace has a very relaxed dress code.
To some, it means lazy and unreasonable, right? However, this isn't to say don't try.
There are many ways you could incorporate leggings into your work attire that could still be classed as formal. As long as you are choosing fairly high-quality leggings that aren't too out there, including them in an outfit in order to create something that is work suitable is easy.
However, there are a few points you should consider:
1. How Much Can You See?
The last thing you want to be doing is walking into work whilst unknowingly flaunting your underwear, or perhaps lack of, to all of your colleagues. Therefore, make sure to check how opaque the leggings are before you leave the house.
Although looking in the mirror of your bedroom may give you the impression you are safe, how much is visible depends on the type of lighting you are in. For example, at home with your bedroom light may be fine, but as soon as you step into your office filled with countless lights the problem may occur.
This means that, before you put your chosen leggings on, use your hands to stretch the fabric, if you can see your hand through the fabric then leave those leggings at home.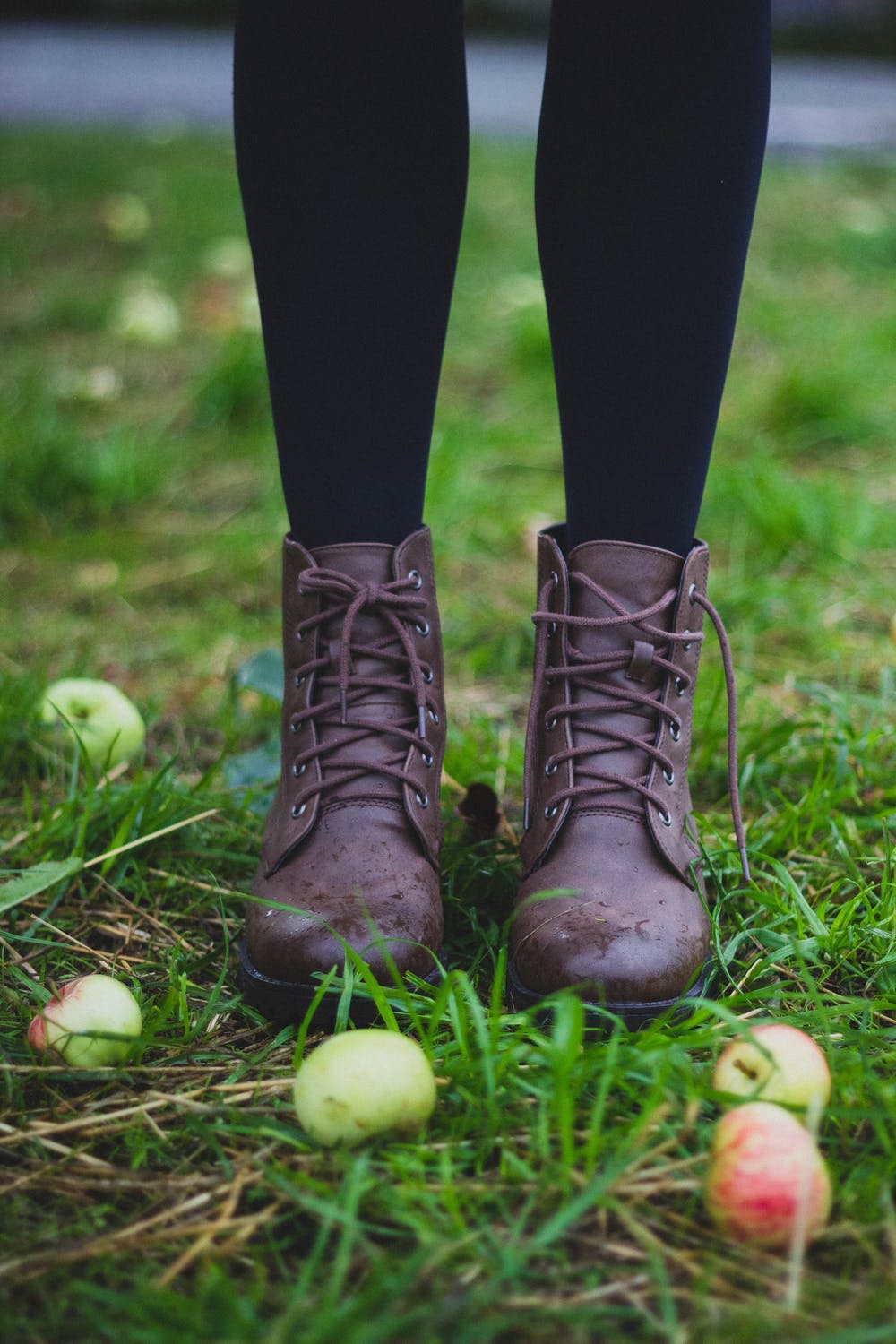 2. Think about Footwear
It may not be surprising to hear that your favourite leggings might not look as good with smart work shoes than they do with comfy sports trainers. Therefore, think about this when trying to decide on the perfect pairing to wear to work.
Most of the time, knee-high boots or ballet shoes are the winners. This is as they can help turn your leggings from sporty attire to professional office worker in seconds.
3. Accessories
It is likely that leggings won't be an issue as long as an onlooker's eyes are not drawn to them. Therefore, distract from the fact you are wearing leggings by accessorising.
A tailored blazer is one example of an easy distraction. Simply wear a blazer over a dress or flowing top and no one will question if you are smart or not. And if blazers aren't your thing, try a smart cardigan, or a formal button-down.
Alternatively, include eye-catching jewellery in your leggings work outfit. This is an easy way to add a touch of glamour to your look. Statement necklaces, large bracelets or fancy earrings can all be a way to distract from the fact you are wearing leggings.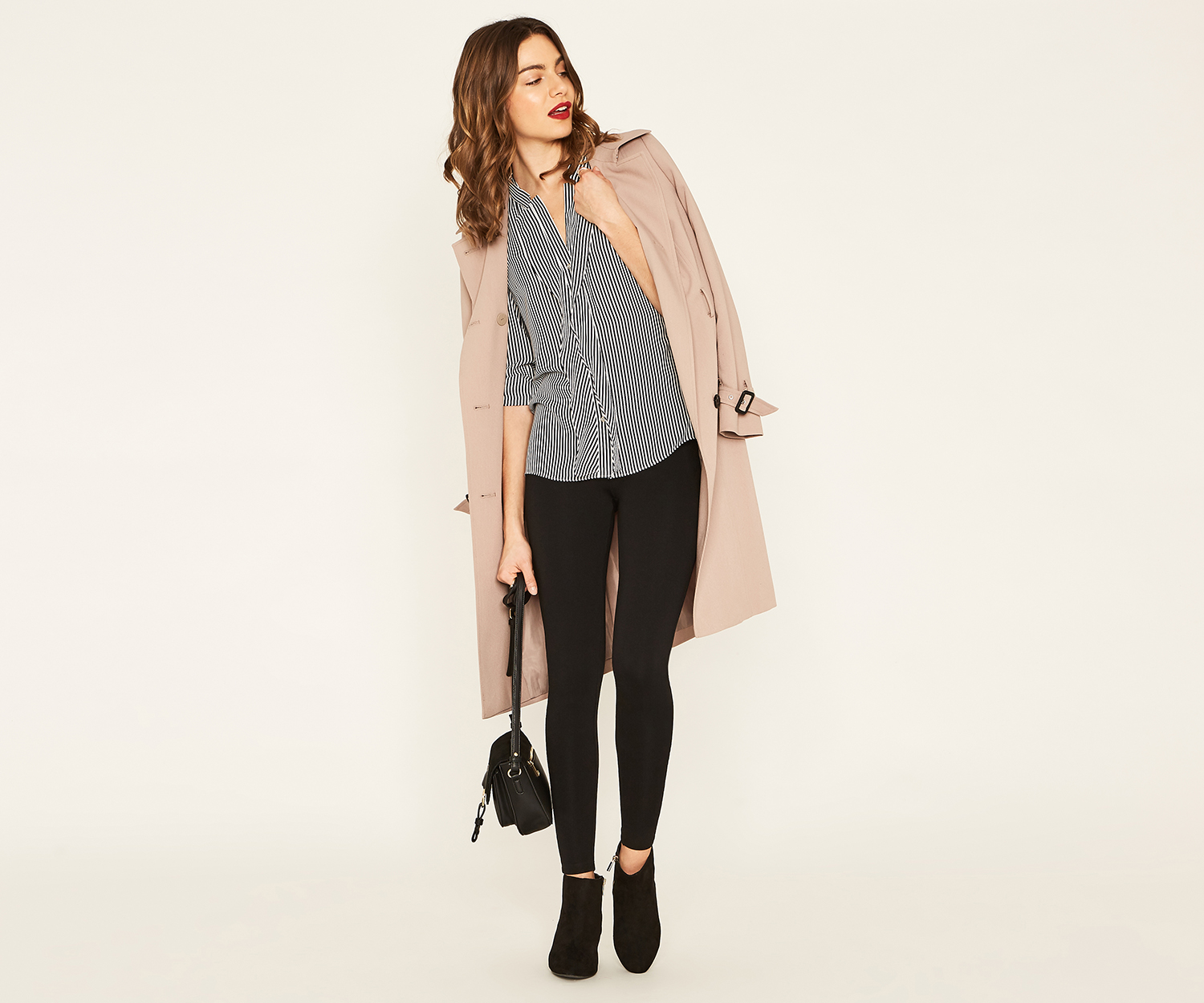 4. Pair the Look With a Stylish Hair and Make-up
Although it's not always required to put on the full make-up face and glamorously-styled hair every single day at work, it's important that you put a bit more effort on them when you're wearing a pair of leggings.
Always remember that fashion is all about balance. Enhanced facial features through makeup and a tidy look on the hair will make you look formal despite wearing a tight pair of leggings.
It's best to put on a bit of effort in enhancing your face so you won't look like just going out for a run.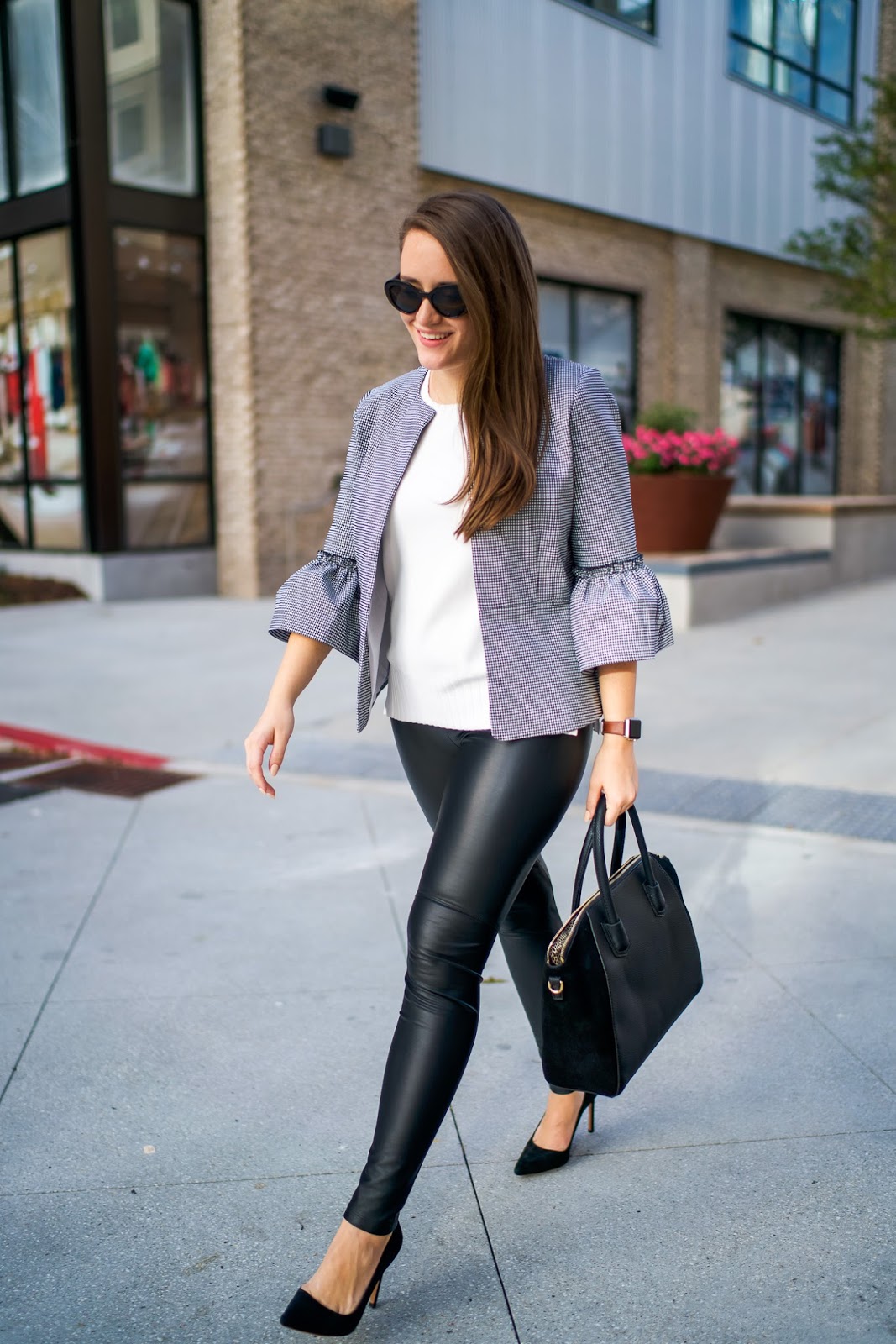 5. Try and Invest in Leather
Conclusion: 
Never remove a pair of leggings for your outfit options at work. They may require more care and planning than jeans, but they're worth the comfort and shape.
So before you try on a pair of them for your next day at work, think about the ways above. It may not be your daily go-to style for the corporate world, but it's worth the attempt. If things get more comfy and well, you might as well put them on a couple of times.
Anyway, wearing overly casual clothing was identified by senior managers as the most common dress code violation. This is followed by showing too much skin according to a recent survey OfficeTeam survey.