Choosing the Best Shorts in 2018
Making sure you have the suitable workout clothes is essential to a good workout. Choosing the correct shorts is no exception. A bad pair of workout shorts may cause you to chafe, cause you annoyance or could potentially limit the effectiveness of your workout.
But, with that being said, how are you meant to know which are best for you? Do you require short shorts, booty shorts, high waisted shorts? The list is endless.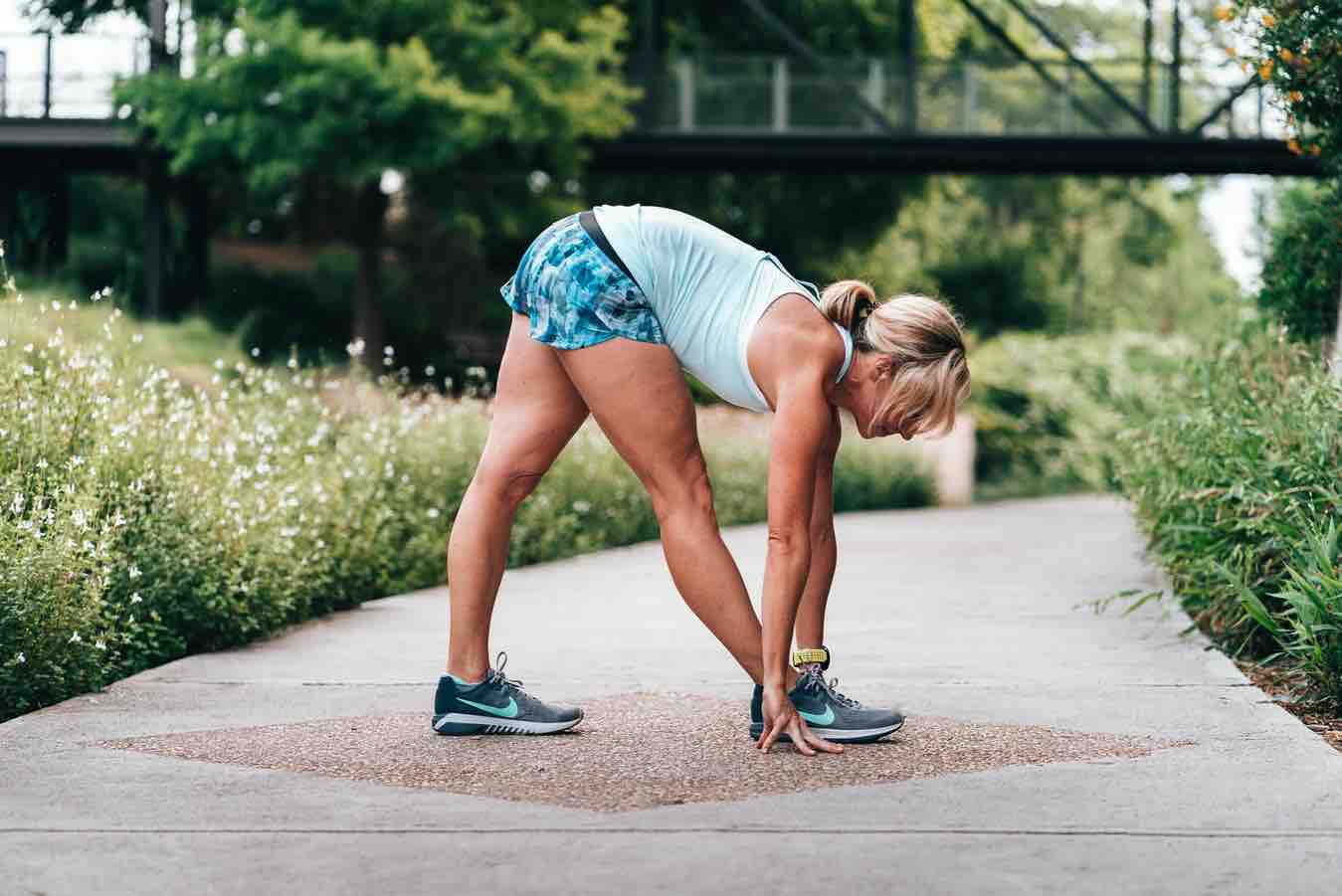 Therefore, here is our quick guide to helping you choose the best shorts in 2018:
The Best Features
When looking for the ultimate shorts, there are a few features we believe are of high importance to look out for. These include:
How Short is Short?
There are many features to look out for when trying to find the best girls shorts. One is how short they are. Many people often ask why do girls wear short shorts? Or specifically, why are volleyball shorts so short?
How short they are can have an effect on the amount of movement you have. For instance, ideally, you want to have no limitation to your movement.
No matter if it's riding a bike, or doing a Zumba routine, being able to move to your bodies maximum is essential.
When browsing, we recommend trying them on and testing them out. Do a few squats, yoga poses and any general stretches you are likely to do in your average warm up and cool down.
Maybe even film yourself or ask someone you trust to watch. This will allow you to get an idea of what can be seen to save you potential public embarrassment.
Quality Shorts
Additionally, taking note of the seams is an important step to take. If the seams are good quality, they are likely to maintain their form even when tugged.
And, if you are looking for a pair to wear without having to wear a backpack, or where a locker isn't an option, make sure to check the pockets.
Generally, high-quality shorts will have a liner and deep pockets easily capable of holding your keys or phone.
Comfort
Potentially the most important feature to look out for is how comfortable they actually are. This is as those that cause you to chafe, and are generally a nuisance are the last thing you want.
Therefore, don't fall into the trap of purchasing the pair that has the most stylish design, pick the ones that you find comfy even if they are simply plain black shorts. Elasticated waist is a good idea as they are a personal fit meaning your bottoms are unlikely to fall down.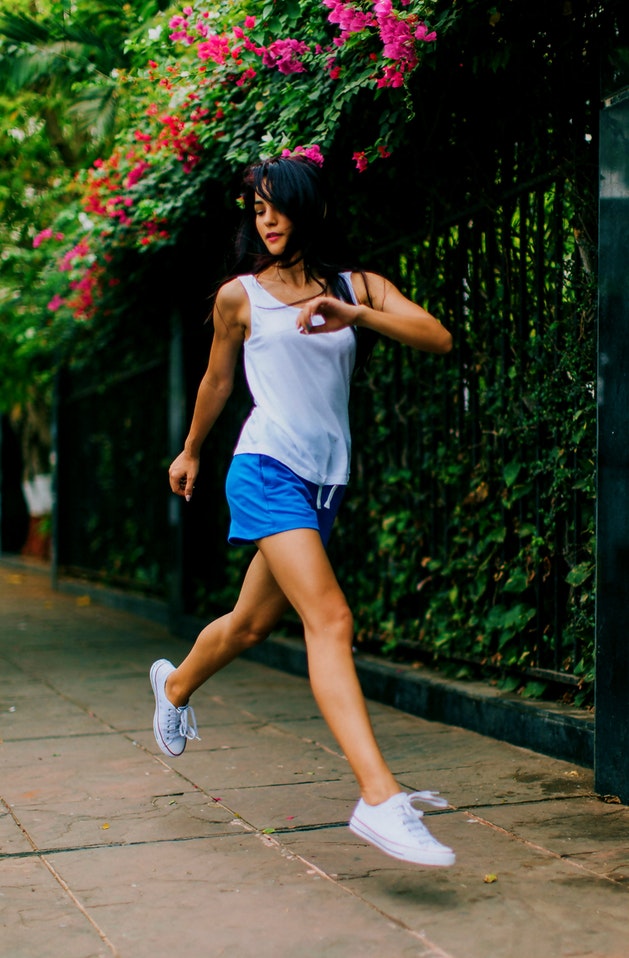 Types of Shorts
It is a known fact that shorts are a highly versatile item of clothing. Although one pair of high-quality shorts may be able to see you through different types of sports and exercises. There are many different types designed with something specific in mind.
Gym Shorts
Shorts for women that are aimed at being workout shorts are designed in a way that makes them multi-functional. Usually produced with soft materials, they are likely to have a loose fit, with an elasticated waist or even the ability to adjust the waist via a drawstring.
Most likely, they will be of upper to mid-thigh length. Additionally, for both comfort and modesty, they will include a mesh underwear lining.
Running Shorts
Often shorter in length than when compared to those worn in the gym, running shorts are built to allow you to reach your full stride with ease. Most often they are loose fitting but they are known to be tight too. Similarly, some women opt to run in short briefs.
Compression
Most often, when watching an athlete compete in their desired sport, you will see them wearing compression shorts. They are an item of sports clothes that are constantly increasing in popularity. But what are compression shorts?
Compression shorts are intended to fit tightly around the skin. Designed to either keep you warm or to keep you cool, there are some arguments to suggest they have the ability to reduce injuries.
Although available as tops, leggings and more, many choose to wear them as a way of maintaining their modesty. For instance under an athletic skirt for the off chance that the skirt is to rip, or to provide cover when and if they fall over.
Furthermore, compression shorts are a popular choice among runners and cyclists as they can help make the body more efficiently streamlined which can enhance athletic performance. They are able to keep muscles warm. This can help prevent fatigue whilst also getting rid of sweat, which helps prevent the risk of chafing.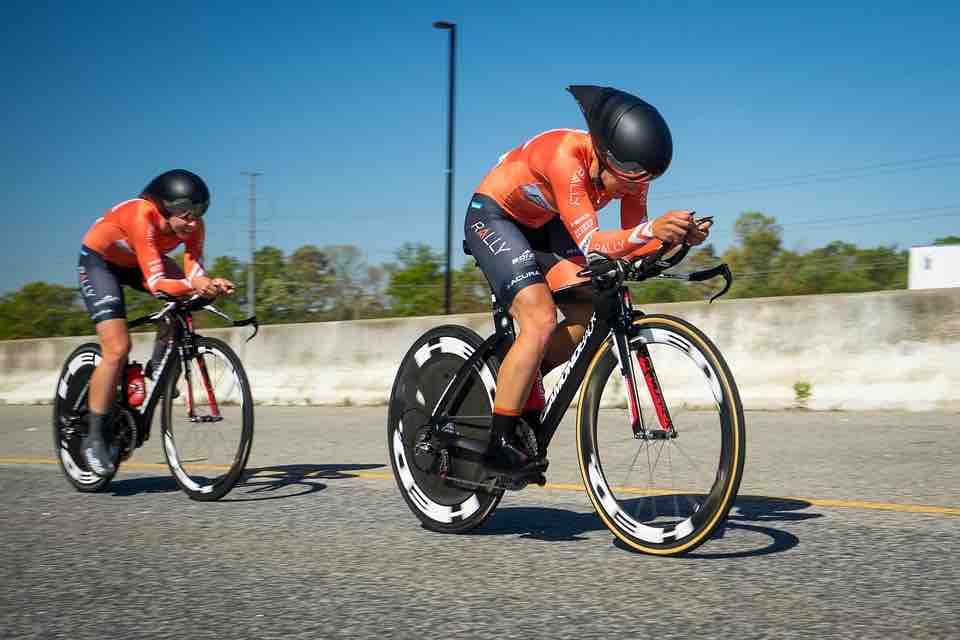 Cycling Shorts
Similar to compression, the purpose of cycling shorts is to tightly cling to your body. However, unlike others, they also have added padding to reduce discomfort from the seat. Perfect for those long bike rides where mountain bike shorts may be required. The padding can either be stitched in or bought separately.
Yoga Shorts
Generally, these will be tight fitted. This is as it can ensure your modesty is protected throughout your yoga routine. Because let's face it, there's nothing worse than joining in a yoga class with the paranoia that your peers are seeing more than they bargained for.
Furthermore, they are likely to be made of a stretchy fabric such as spandex. This means there is no restriction to how far you can go down in your downward dog.
High Waisted
Perfect for those looking to hide their stomach. An alternative to plus size shorts, opting for high waisted can give you the peace of mind that you are suitably tucked in whilst you workout. Additionally, they are not only practical, but they are stylish too. Combine them with a crop top or sports bra and you will not only feel good, you will look good too.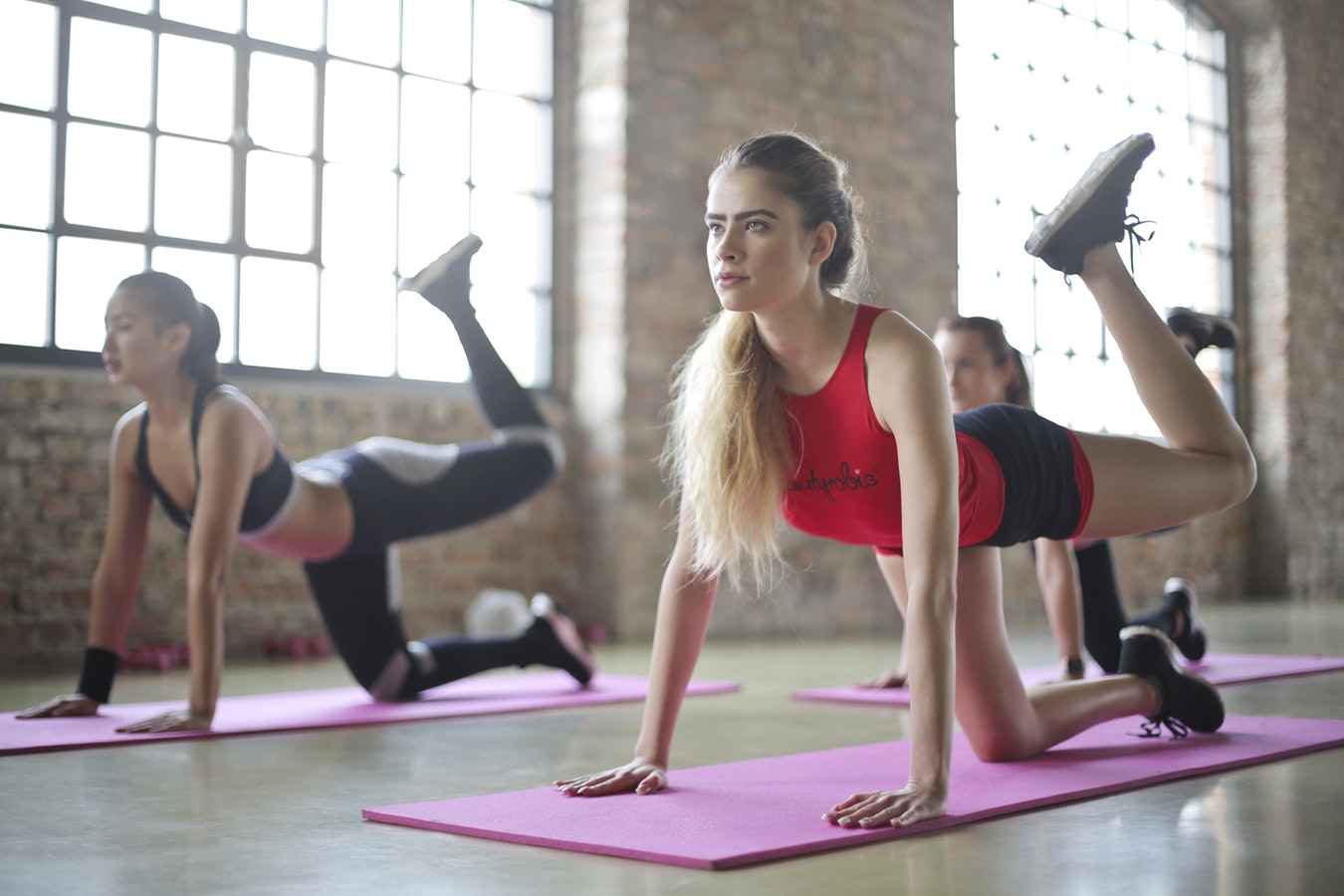 Best Fabric for Shorts
When looking for the best workout clothes, you are likely to see a number of different fabrics used to make them. But which one is best? Which one do you require? And which should you avoid? Well, here are the fabrics we think are worth knowing about:
Cotton
Probably one of the most popular fabrics to use for workout clothes. Cotton is known to be amazingly comfortable when against the skin.
Additionally, cotton could be the ideal material for gym shorts as there is less chance of chafing as compared with other fabrics. Therefore perfect for those looking to partake in resistant training.
However, it is important to note that cotton is likely to lose its shape when worn continuously.
Microfiber
Small synthetic fibres that are woven into a cloth is the best way to describe microfibers. Popular amongst many items of clothing, microfiber fabrics are known to be lightweight and fast drying.
Therefore popular in many types of workout clothes. Especially swim shorts, as the quick-drying property is ideal for keen swimmers, or even those likely to compete in triathlons.
Spandex
Most often seen in bicycle, compression and running short, spandex is perhaps one of the best stretchy pieces of fabric on the market. With four-way stretch properties spandex is also ideal for those looking for cover when in possibly compromising positions during warm up, cool down, yoga or gymnastics.
Nylon
There are many athletes who would prefer to choose nylon shorts over cotton. This is because of the fact that cotton is likely to gain in weight once swear is absorbed.
Furthermore, similar to other fabrics, nylon is thin and lightweight and has the ability to dry quickly.
However, a unique feature of nylon is that it is rip resisting. This makes the fabric strong and durable, ideal for those looking to wear their nylon shorts for a long period of time.
Or, alternatively, for those involved in activities which may cause rips such as gymnastics.
Cotton Blends
When you mix cotton and spandex together you get cotton blends. The combination of these two effective fabrics is that you have workout clothes combining the comfort of cotton with the technical capabilities of spandex.
Therefore providing you with all the features of cotton including, comfort and low perspiration risks without the risk of your them deforming over time.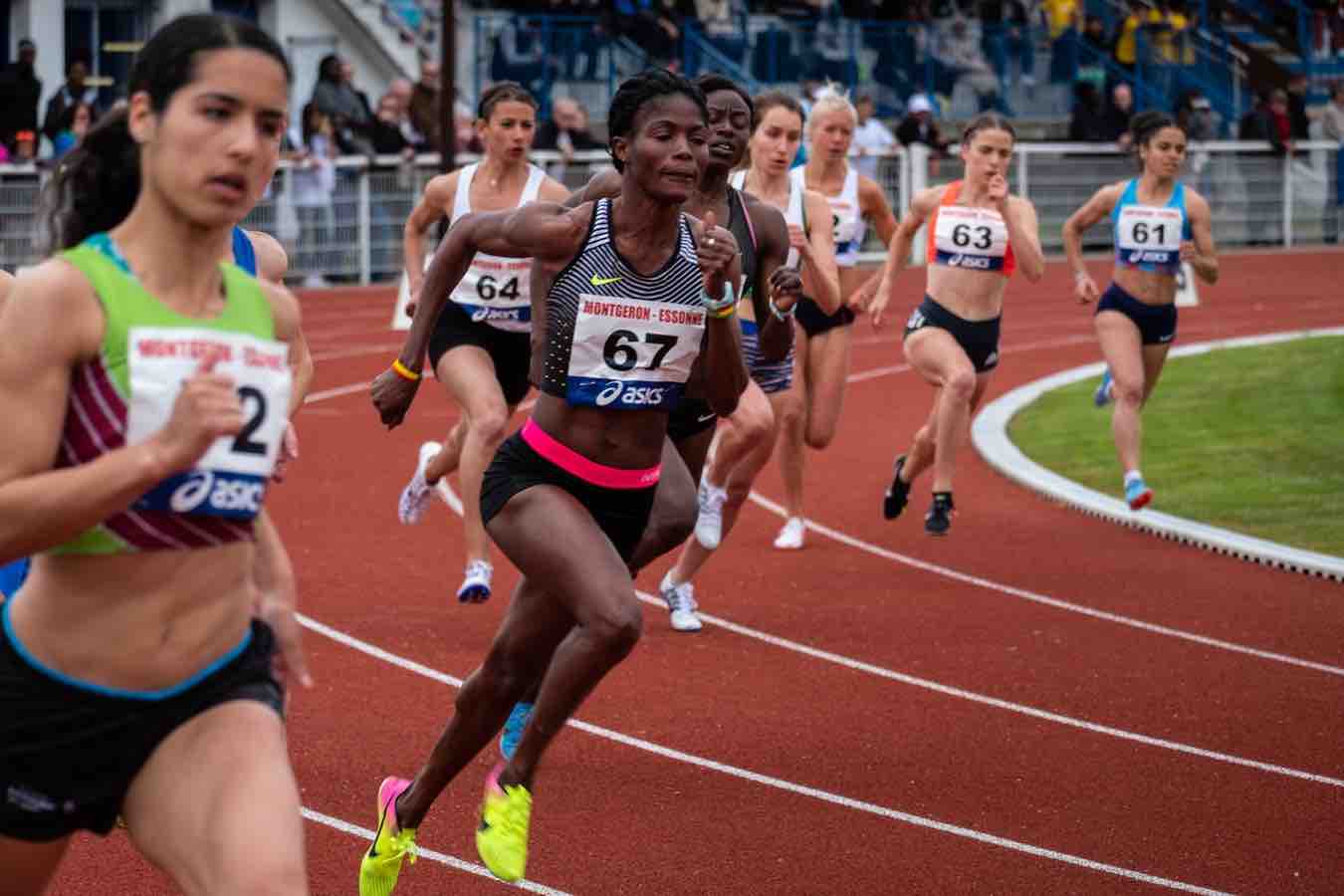 Conclusion
Overall, it can be said that owning a few pairs of high-quality shorts will help you get the most out of your workouts. Allowing you the movement to go further with your squats, stretch further in your splits as well as maximise your running stride. A high-quality pair of shorts for women could be a very practical choice of clothing to wear for your next gym session.
Therefore, when you are next out on a shopping trip, why not think about your exercise intentions first.
Knowing exactly what sport you are taking up, or similarly which exercises you are likely to be doing, may determine what sort of workout outfit is best for you.
And, don't forget to try before you buy. This is as many believe being comfortable whilst you workout is the key to success.