This Bungee workout is the new fitness craze!
Have you heard about this latest exercise? If not, thank me later because this exercise will have you jumping for joy!
The best way to forget you're exercising is by having fun. Bungee training is the new workout that can deliver as much fun as it does exercise.
This workout is designed to tighten your tummy just as well as plank exercise. Bungee training is literally flying into the fitness world!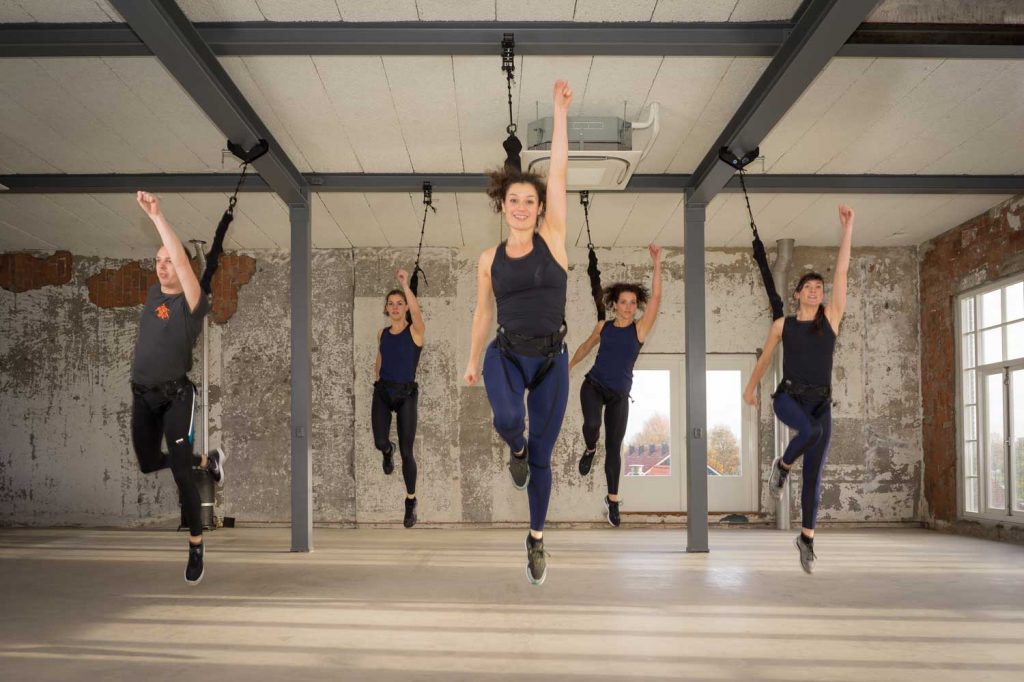 What Is Bungee Workout?
According to Windsor Star, Bungee workout is a mix of dance and fitness training as well as a bit of acrobatic fun. Participants wear a hip harness which goes through both legs and around the waist and clips onto a bungee cord suspended from the ceiling.
There are various bungee cords based on a person's weight, height and strength. The bungees allow people to perform manoeuvres they would not otherwise be able to do.
Like one-handed push-ups with their feet suspended in the air or flying through the air and plunging to the floor.
Bungee adds more mobility, cardio, and fun to your training as you bounce, levitate, and soar, all while getting a fabulous workout. It gives you the opportunity to defy gravity and experience weightlessness, in a safe environment.

Where Can You Do the Bungee Workout?
This exercise is not as easy as you thought. So don't expect to see a full bungee set ready for you to play on the next day.
The perfect place to do this workout? Probably in a hybrid dance or fitness studios because it'd provide the properly secured bungee anchor to the ceiling bar.
Our best bet is to start off taking a few classes to learn proper form and a few different workouts. Once you get the basics down, you can fly solo or take off with your flock.
Having the perfect outfit for this exercise is a must. You sure don't want your outfits to get ripped while doing it.
You'll want to make sure you wear your perfect workout leggings. It's either your leather leggings, mesh leggings or your yoga leggings! As long as they won't ride up.
And of course, you have to choose the right bungee spot for you!
The Benefits
According to Uncommon Age, Bungee training is a cardio blast for the kid in you. Here are the benefits from Bungee workout:
It improves your Mobility and Flexibility
The bungee helps to support you, taking some of your weight, which enables you to increase your range of motion in your hips and knees.  It helps to alleviate some of the pressure that gravity brings by supporting you, thus allowing more movement.
Because some of your weight is being supported, you now have the ability to run, jump and bounce as if you were 30-50 lbs lighter, thus giving you the opportunity to get a cardio component into your workout.
Your abs are working in order to stabilize you as you move with the bungee.  The abs get such an astounding workout that we make sure we stop and move into extension periodically in order to train both sides of the body.
It helps you develop a better Balance
Your vestibular system is getting a workout while you are!  Plus, working on balance with the bungee supporting some of your weight helps your brain and body to learn it before supporting all of your weight.
Lastly, it makes Working out Fun!
It's almost impossible not to smile and laugh when you are bouncing.  Whether you are in one of our advanced classes or a beginner/rehab class, being weightless takes you back to being a kid.