Choosing the Best Workout Clothes for Women in 2019
In order to experience an effective workout, you first need to make sure you have the right workout clothes for women.
This is as the wrong size bottoms and you may find that they are constantly falling down. Or similarly, you may find that you are constantly chafing, which will make for an unpleasant experience.
Similarly, the wrong top and you may experience restriction when trying to move your arms.
And, last of all, choosing the wrong fabric of workout clothes and you may finish working out with clothes that are wet through, and therefore uncomfortable. In Fact, if exercising outside, this has the potential of causing you to be ill.
Therefore, it is essential you are choosing the best workout clothes for women. And here is our guide to help you in 2018.
Leggings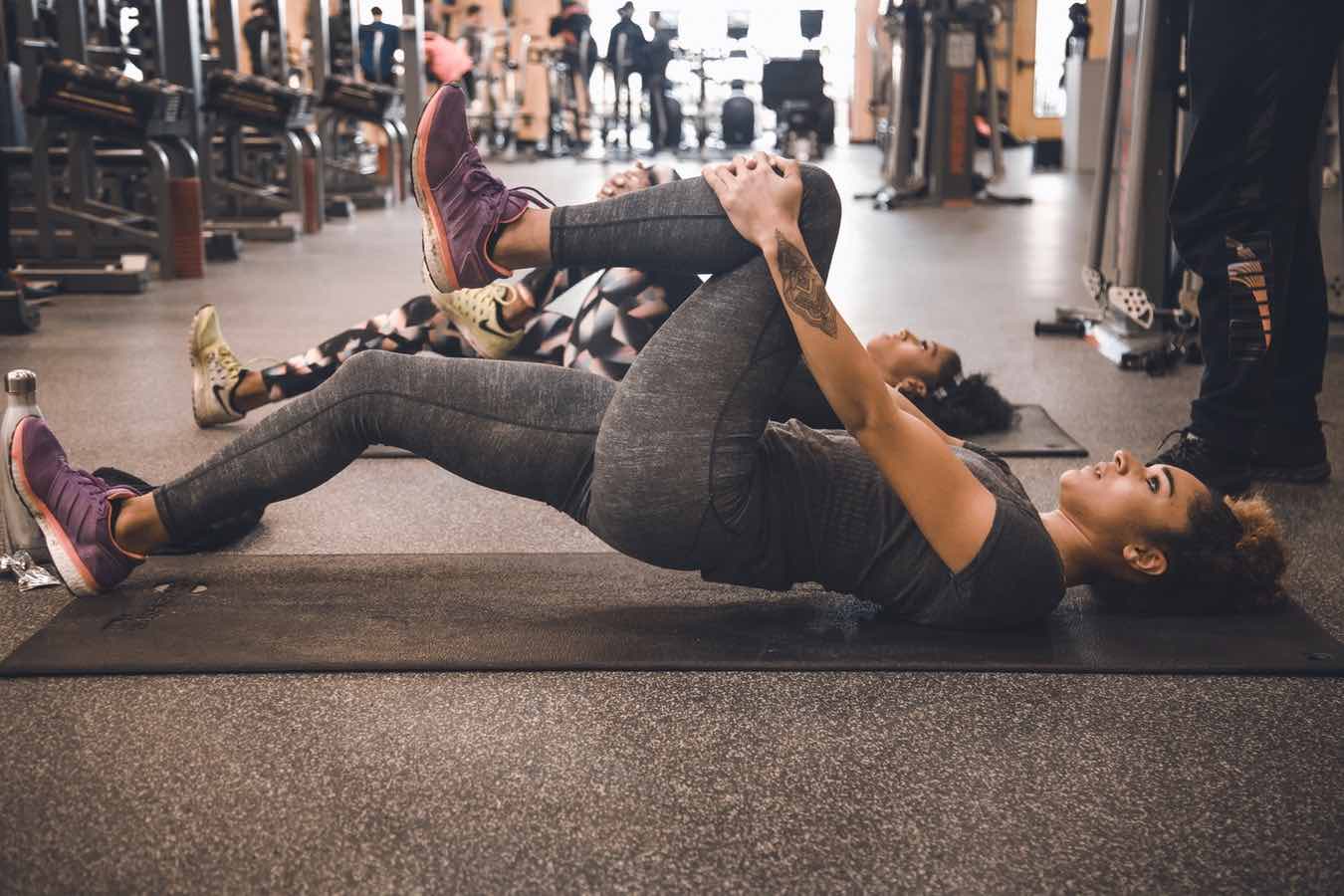 When looking at leggings, ideally, you want to be keeping an eye out for those that allow you to have unlimited flexibility. This is as, generally, leggings are a tight fit.
Therefore, if you mistake in purchasing those with limited flexibility, you may find that you are unlikely to get the best workout possible whilst wearing them.
There are a number of different types of leggings you have the opportunity to choose from.
High Waisted Leggings
If like most of us, you are conscious of your figure and would like it to be controlled, especially when working out, high waisted leggings are a good option.
This is as, by fitting over your waist, they can slim the hips and elongate the leg. Therefore taking the emphasis away from your stomach area. Something that is loved for being part of workout clothes for women plus size.
But, for the best workout outfit, why not try pairing high waisted leggings with a crop top or sports bra. This is just one way you can make sexy workout clothes for women.
Running Leggings
Leggings are the ideal choice of bottoms when running. Comfortable, flexibility and protection from stray bushes and nettles are just a few of the reasons why.
And, if you are running in the dark or fog, we recommend to opting for leggings with reflective trimmings to ensure you can be seen, and are therefore safe at all times.
Capri Leggings
In the warmer weather, leggings that cover your whole leg may not be the best option. As you may find you overheat and become sweaty. Therefore, Capri leggings may be a better choice as they are a shorter style of a legging. However, they are thicker in material, so consider this.
They will finish somewhere between the ankle and knee. Most often you are likely to see yogis wearing Capri leggings.
Joggers
An ideal choice of workout clothing suitable for many styles of working out. Joggers are best worn for less intense workouts. This is as, most often joggers will absorb sweat, causing them to become sodden and therefore uncomfortable to wear.
Although, with that being said, many people choose to wear joggers when out on a run. This is as they are comfy, and have big enough pockets to store the essential items such as your house keys and phone/music player.
There are many types of joggers available:
Jean Joggers
Perhaps an unsuitable option for joggers to wear for working out, jean joggers are a fashion trend of the modern day.
This is as you can have the comfort of joggers with the combined appearance of jeans. Therefore allowing you to appear as tho you are smart casual, even though you are actually in ultimate comfort.
High Waisted Joggers
Allowing you to hide your stomach with the unlikely show of muffin top, high waisted joggers can help give the impression that your stomach is flat.
However, not only convenient from an appearance point of view, they can be very comfy too.
Many choose high waisted joggers as plus size workout clothes for women.
Hoodies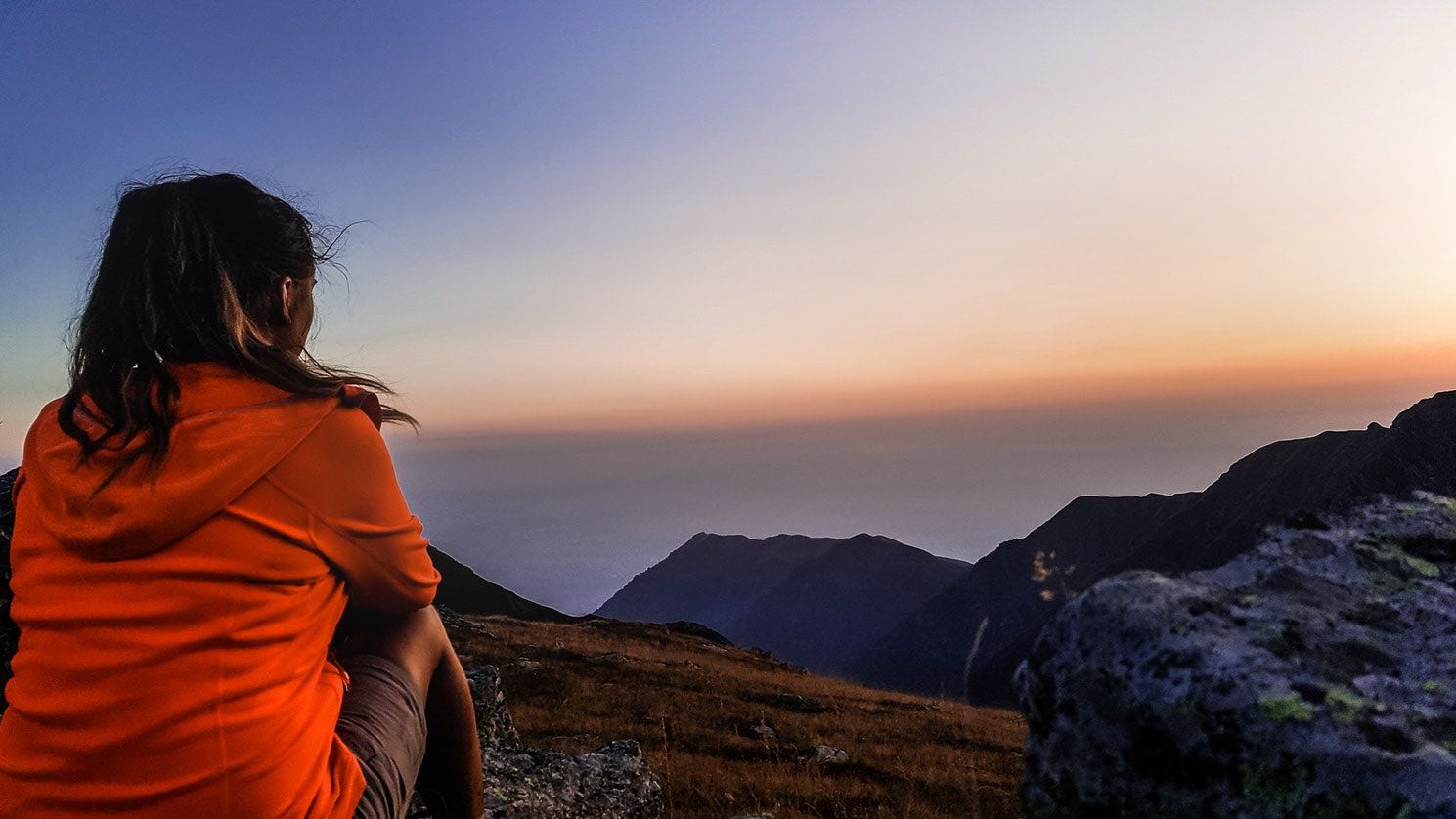 For many, hoodies are the go-to workout clothes for women for wearing to and from the gym when the weather is cooler.
Pullover
Often including a hood adjustable by a drawstring, a pullover hoodie is one which has to go over your head in order to get it in and off.
They will include one large pocket the size of the stomach area of the hoodie. This is big enough to fit both of your hands in if they get cold, or to store your music listening device.
As a workout outfit, hoodies are ideal to wear to and from the gym. This is as they will keep you warm, whilst still making you feel as though you are in sportswear.
Zip-up
A zip-up hoodie is one that is fastened in the middle by a metal zip. They are the best type of hoodie if you are likely to want to put it on and take it off quickly.
Sleeveless Hoodies
A hoodie that is considered sleeveless with have either short sleeves or no sleeves.
They ideal for wearing in the months that are cool, as your body will be warm, but the freedom of the arms will allow a breeze to keep you cool.
Consider wearing sleeveless hoodies when doing arm exercises or moderate cardio exercises.
Jackets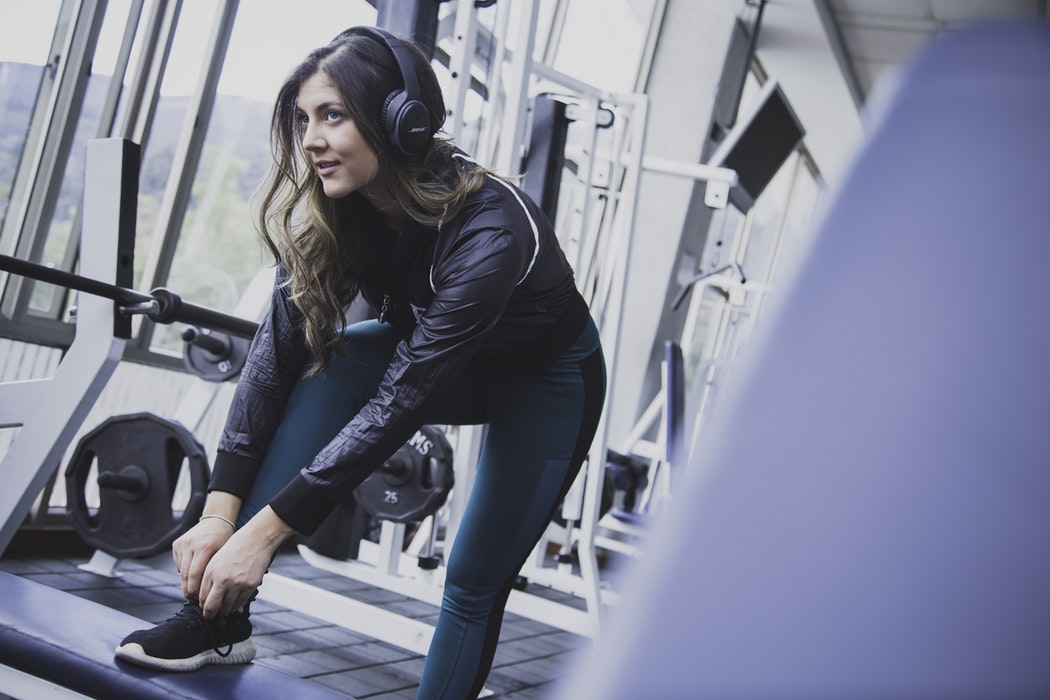 A must-have choice of workout clothes for women, especially if living in places with temperamental weather conditions, jackets can help keep you warm and keep you cool during your workout.
But, choosing the wrong jacket may cause you to be too hot whilst on your run, or too wet when on your power walk.
Thermal
For wearing when working out in freezing cold temperatures. Thermal jackets offer a layer of body warming insulation that is able to keep you warm throughout your workout. Ideal for those on long walks.
However, it is important to note that not all thermal jackets will be able to keep you warm. This is as there are often no water-resistant properties included in the jacket.
Waterproof/Water-Resistant
Most of the time, it doesn't matter which type of jacket you opt for as long as you are unlikely to get caught out in torrential rain.
If this is a potential event, a jacket with fully sealed seams is ideal.
Furthermore, a water-resistant jacket will have a durable water repellent finish. This will repel any moisture in order to keep you dry.
Whereas, jackets that are waterproof will have a waterproof breathable membrane.
Wind-Proof
If you are likely to be running outside, a wind-proof jacket is a sensible option for workout clothes for women to include in your wardrobe.
This is as, by limiting the impact of wind, you are likely to be kept warmer throughout the duration of your run.
Shorts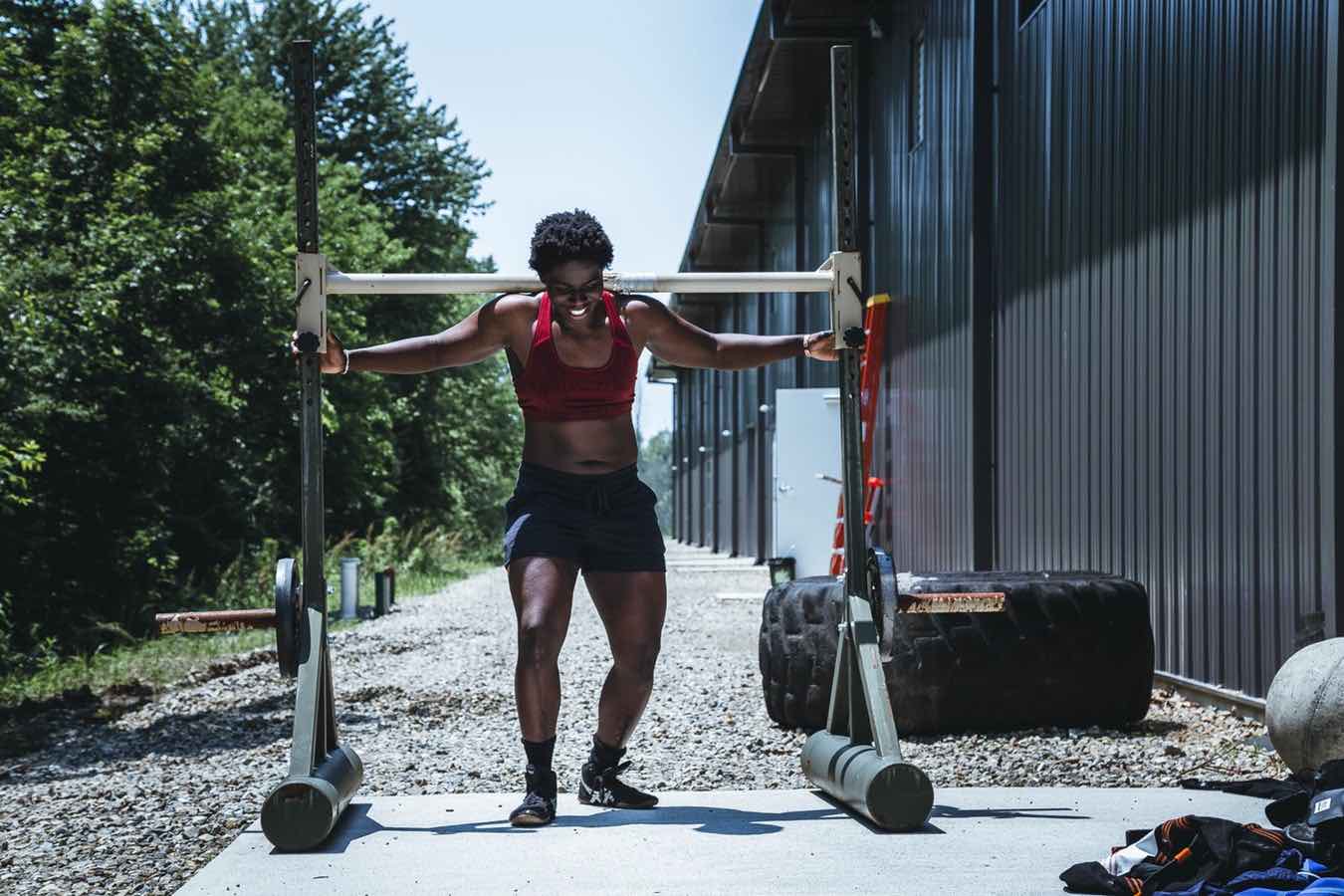 An essential item of working clothing, shorts can be worn when running, rowing, weight lifting, yoga or even for when completing a tough HIIT routine.
However, the wrong style of shorts and you may find your movement restricted. And, if the wrong size is chosen you may find that you being to chafe too.
Shorts can also be a great option for workout clothes for tall women as it gives the opportunity to show off your long legs.
Running Shorts
The shorts considered best for running can be those with built-in lining. The lining in shorts is included to help you stay ventilated over an extended duration. They can also reduce the risk of chafing.
Or, V-notch shorts are also said to be ideal for running. This is as the V shape cut in the leg of the short allows for a larger range of movement.
Alternatively, split shorts are a variant of the V-notch shorts. Rather than the V being in the seam of the leg, it is instead a consequence of the front panel overlapping the back.
Compression Shorts
When looking at professional athletes, you are likely to see the majority of them wearing some type of compression workout clothes.
Compression shorts are popular amongst runners and cyclists as they have the ability to make the body more streamlined, which may, in turn, enhance athletic performance.
Not only that, they can also keep muscles warm which helps to prevent muscle fatigue and injury.
Cycling Shorts
When you are planning on spending an extended period of time on a bike, cycling shorts are a must.
This is as they will cling tightly to your body with built-in padding to enhance how comfortable you feel during your time spent on the bike.
Sports Bras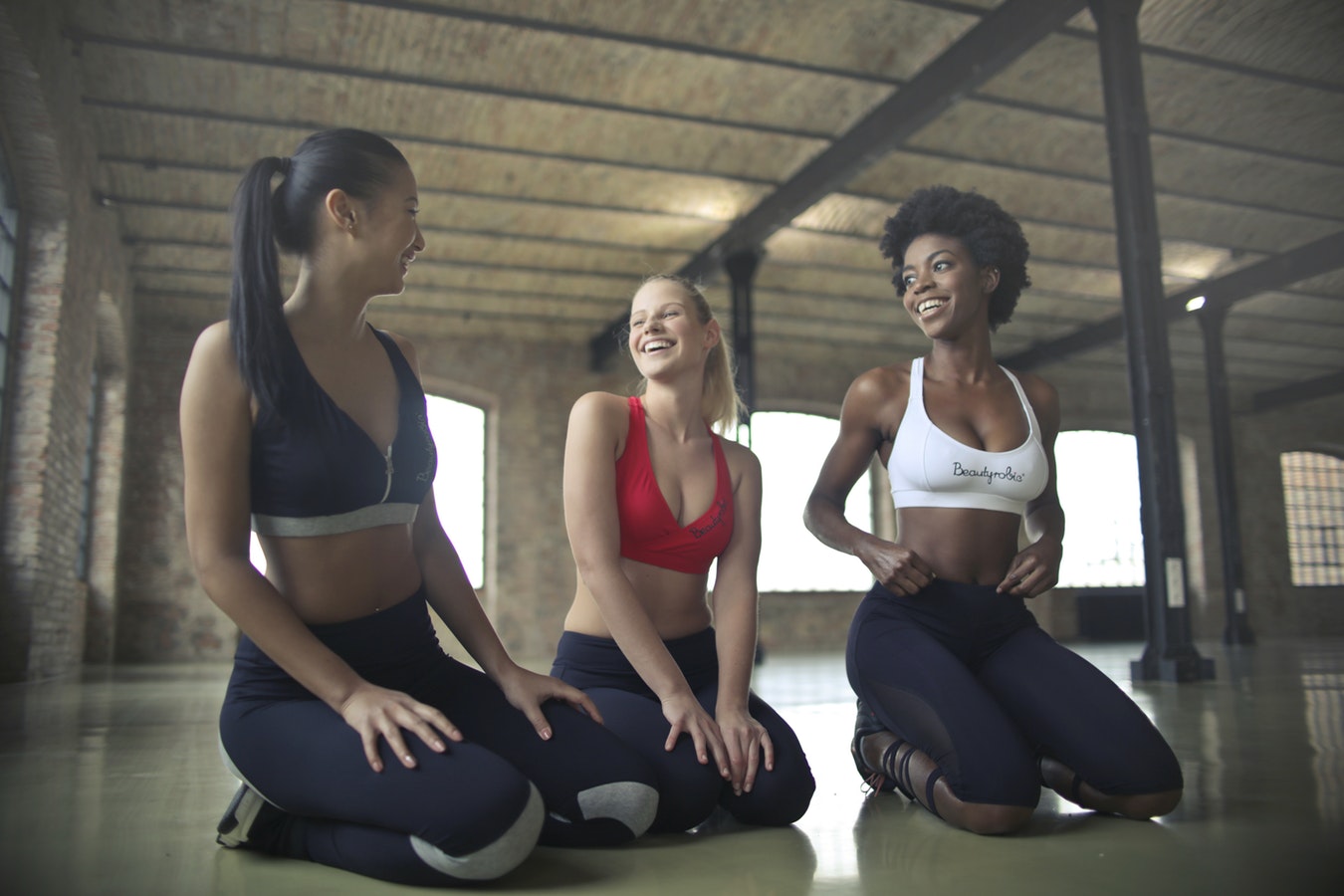 Did you know that wearing the wrong type of sports bra can lead to breast pain? Or even worse, soft tissue damage?
I think that makes it obvious how important sports bras are to an efficient workout.
Low Impact Sports Bras
Best suited for workouts involving slower movements. For example yoga, stretching, walking and pilates.
Medium Impact Sports Bras
Ideal for workouts with moderate movements. For example hiking, cycling and brisk walking.
High Impact Sports Bras
For intense levels of movement. For example, running, dancing, HIIT routines.
T-shirts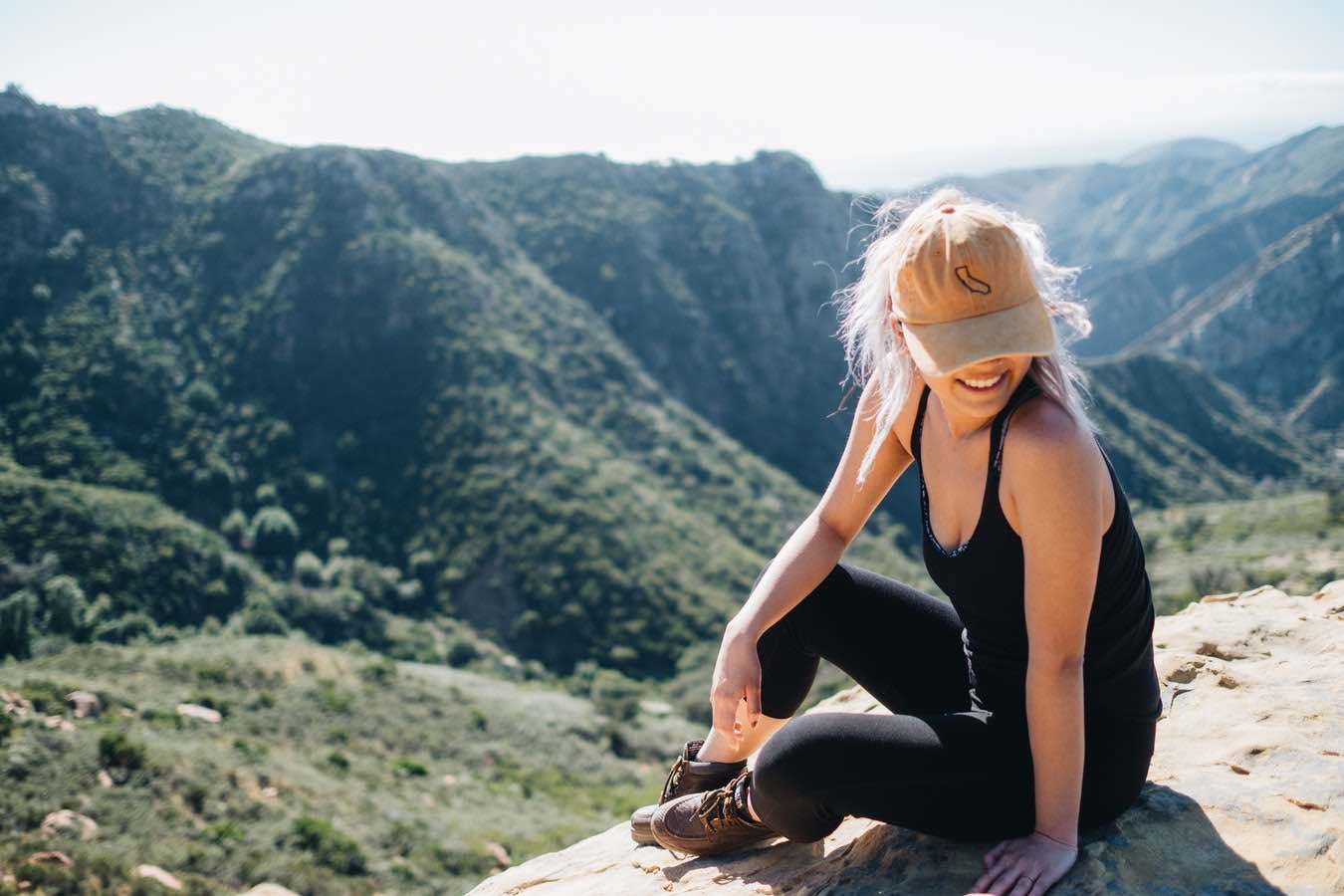 Everybody looking for workout clothes for women needs to have at least a high-quality workout t-shirt or two.
There are many types of workout t-shirts to choose from. Some are specific to a certain sport or exercise. Whereas some have technology suited to keeping you warm or keeping you cool.
Yoga T-shirts
Most often, a loose fitting t-shirt is your best bet for a comfy t-shirt to wear whilst doing yoga. This is as it will allow you plenty of room to move freely.
And, if you are into taking part in hot yoga, a sleeveless t-shirt may be ideal.
Compression T-shirts
Many claims that compression t-shirts have the ability to help reduce the risk of injury. This is as the tight fitting garment can aid in improving circulation whilst you are exercising.
Furthermore, compression t-shirts can maintain your body temperature, ensure you are kept warm or alternatively help to keep you cool.
Underwear & Socks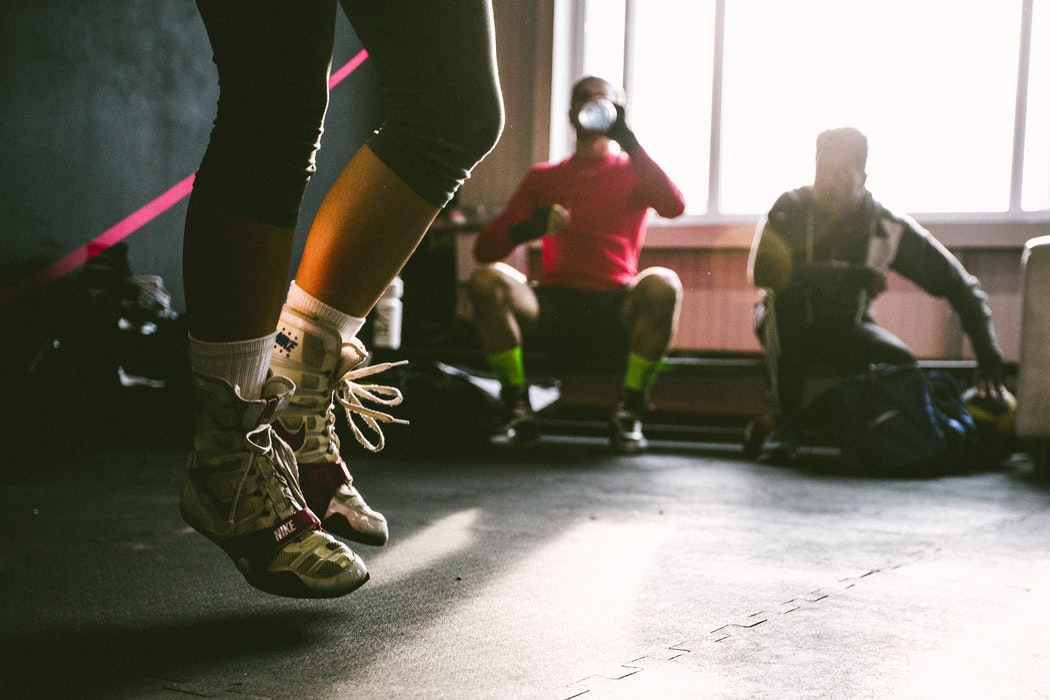 Underwear
As you are probably aware, there are lots of styles of underwear available. However, not all are suitable to work out in.
For instance, wearing a thong may prove to be uncomfortable after a while. Not only that, many may consider a thong to be appropriate to workout in.
Whereas, women's boxers, briefs and bikini underwear are all types of underwear that you could comfortably workout in. This is as they each offer enough coverage to still be classed as safe for the gym, and you are likely to comfortable whilst wearing them.
Alternatively, wear no underwear and opt for shorts with built-in underwear. In fact, many people opt for this over wearing proper underwear under their shorts.
Socks
Finding the correct type of socks is essential.
For instance when on a long walk or hiking opt for thick socks that can keep you warm. Why not look for those with double linings too? This way you can be sure you are unlikely to get blisters.
Whereas, if going on runs or working out in the gym, trainer socks may be better. These are socks that are made to go not much higher than your trainer. Therefore allowing your calves to be free for the workout.
Something which may seem insignificant, but for many having socks that finish half way up their leg can be tight. And, not only that, the possibility of them falling down every five minutes is too risky.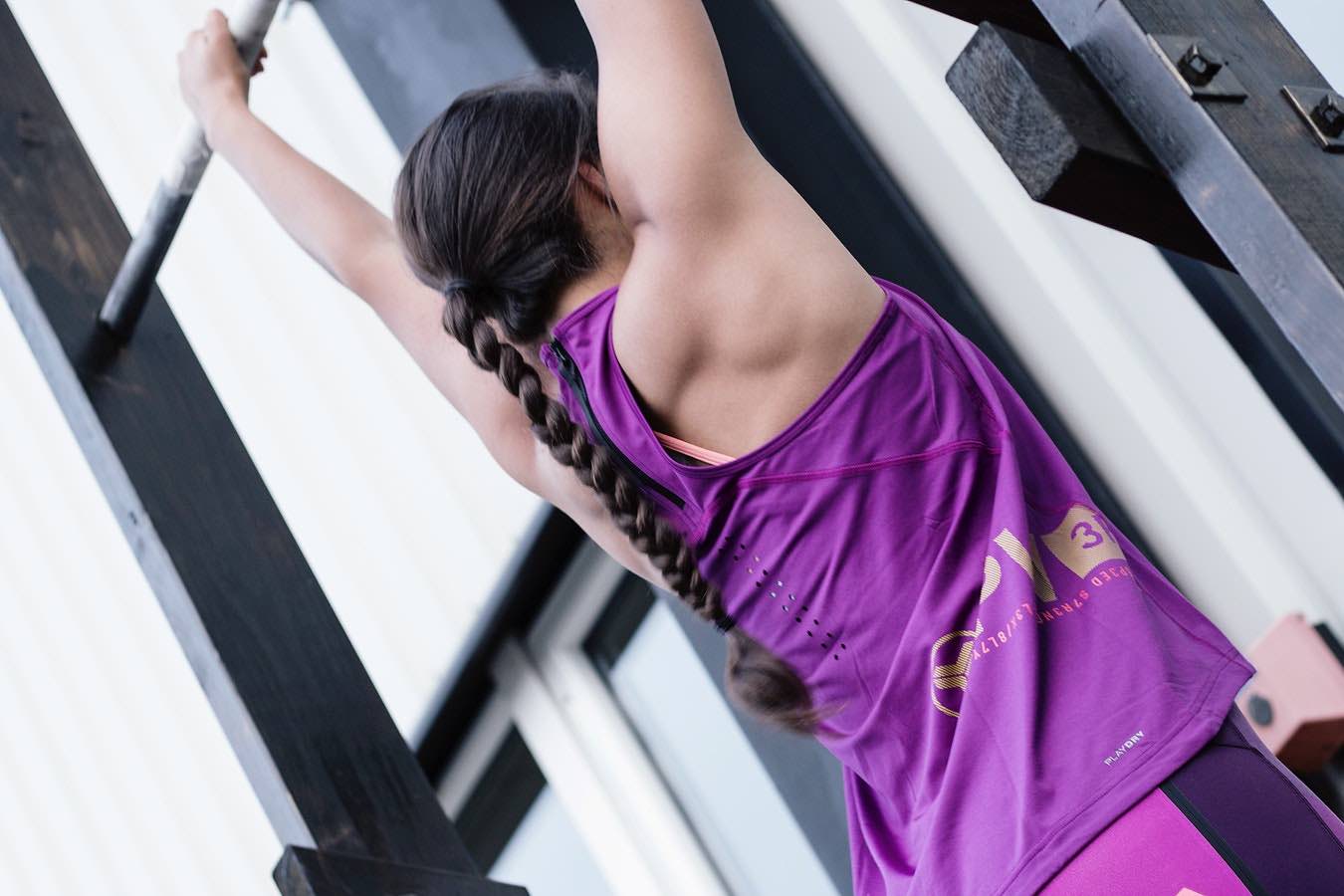 Conclusion
Overall, for the avid gym goer, having the best workout clothes for women is essential.
This way you can be sure you are going to be comfy throughout your workout. It can also provide you with the reassurance that you are unlikely to finish your workout with injuries such as blisters and chafing.
However, in order to find cute workout clothes for women, it is essential not to only look at the cheap workout clothes for women.
Before choosing what you want basing purely on looks, it is essential to consider your size, the material and the type of workout you are going to be taking part in.