Choosing The Best Sports Bra In 2018
Sports bras are considered a necessity for most, if not all, physically active women. Aside from covering the breasts, a sports bra also serves as great support and comfort. They prevent female breasts from sagging and getting injured during strenuous workouts or activities.
However, buying a comfortable sports bra can be complicated. They come in different shapes and designs, but did you know that you might be wearing the wrong one? Despite your efforts to become physically fit and active, if you don't take good care of your breasts, it will all become useless.
Wearing the wrong size and type of sports bra can lead to breast pain, and worse, it can even lead to soft tissue damage. Especially for those with larger breasts. That makes it essential to make sure you know your sports bra very well.
Sports bras come in different styles, but each one is made for specific activities. If you engage yourself in different types of exercises, it's better to get one of each type – from low impact, medium impact, to high impact sports bras.
With all these in mind, buying a sports bra might look even tricky. But don't worry, our guide will help you find the best sports bra for you.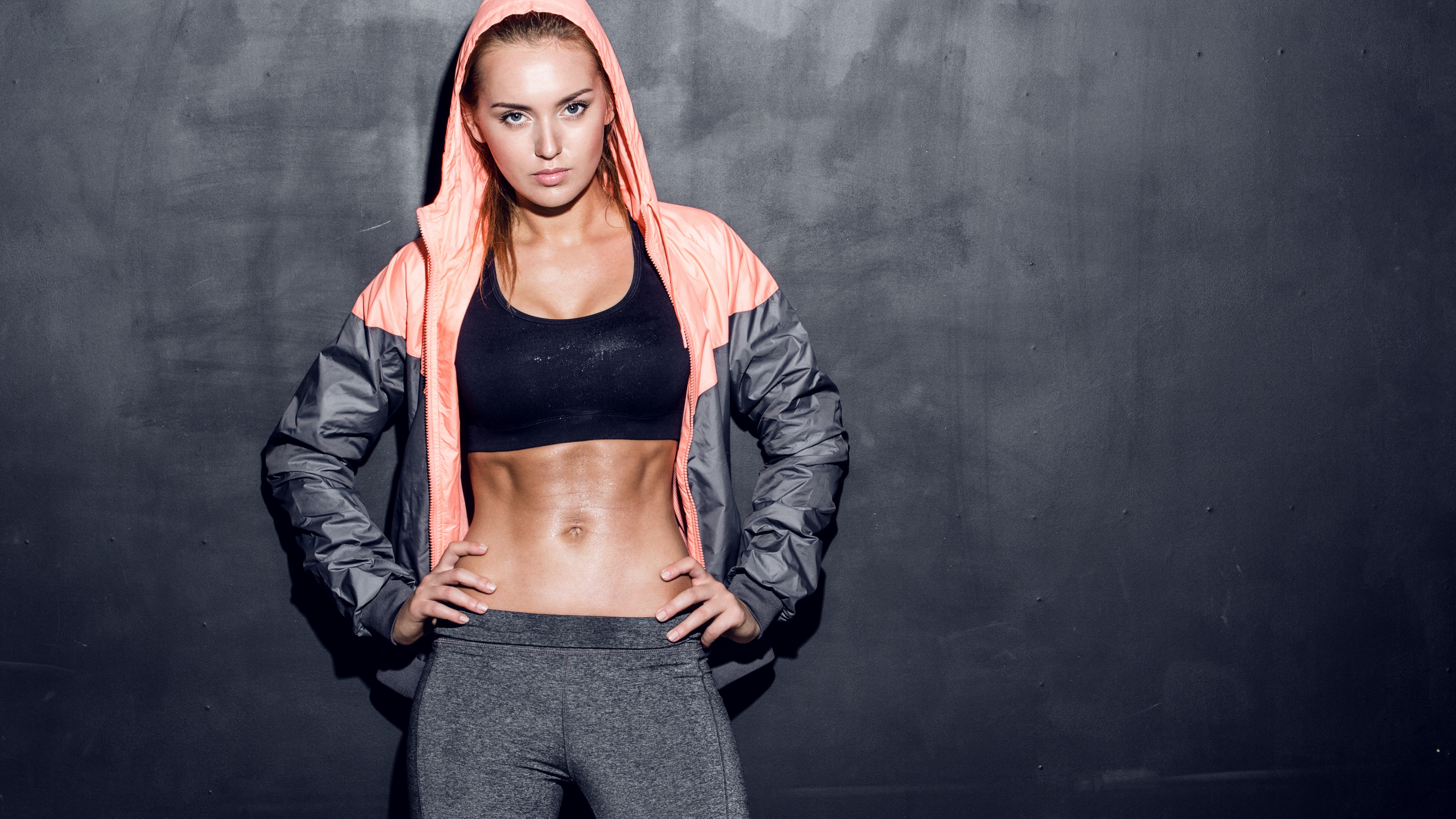 Sports Bra Support Levels
There are specific sports bras that are designed to support your breasts no matter how vigorous your training gets. However, there are also some that aren't made for intense workout sessions.
Before we move on to the different types of sports bras, it's important to consider the kind of activities that fall under each level of intensity:
Low Impact
This category includes activities that only require slow movements like yoga, walking, pilates and stretching.
Medium Impact
There are specific sports bras that can support moderate levels of physical activities like moderate hiking, road cycling, skiing, or brisk walking.
High Impact
And of course, you will surely need full support when doing intense levels of physical activity. For instance, running, dancing, racquet sports, and aerobics.
Types Of Sports Bras
Compression sports bras
This type of sports bra is best suited for low- to medium-impact activities. They typically come in pull-over styles and don't have any built-in cups. Compression sports bras restrict the movement of your breasts as they are firmly pressed against the chest wall.
Encapsulation sports bras
Most everyday bras fall under this type as they support each breast separately. Encapsulation sports bras use individual cups, so there is no compression around the chest area, giving your breasts a more natural look. That makes this type generally suitable for low-impact activities.
But there are also some encapsulation sports bras that are heavily padded and underwired, making them great for high-intensity workouts.
Compression/encapsulation sports bras
Sports bra manufacturers have also found a way to provide comfort and compression at the same time. These bras can support your breasts during high-intensity workouts while keeping you comfortable.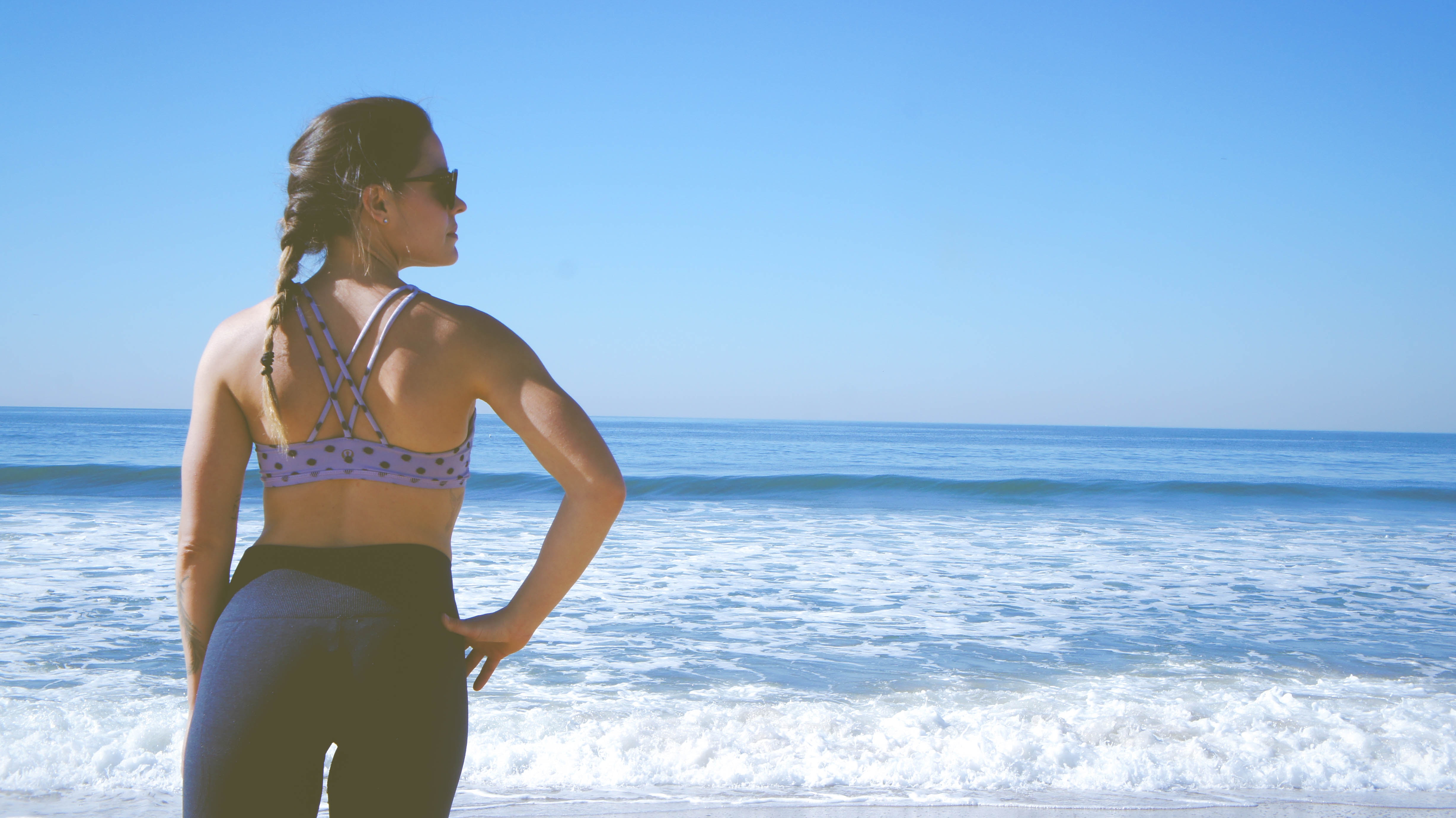 Sports Bra Features
Band
Sports bras wouldn't be able to do their job without the band. This feature forms the foundation of the bra, supporting your breasts throughout any physical activity. Make sure that the band of the sports bra comfortably wraps around your rib cage, but not too tight.
One easy way to measure whether the sports bra matches your body is to fit two fingers between your body and the band. Also, remember that wide bands provide more support than narrow bands.
Shoulder Straps
Similar to the band, you can measure if the shoulder straps fit you well when you are able to fit two fingers between the strap and your shoulder. Make sure they fit you just right so that they don't fall off or dig too much into your skin during activities.
If you want a more customisable fit, there are also sports bras that come with adjustable straps. However, these are mostly found on encapsulation sports bras.
Back clasp
Although most sports bras we see are pullover type, there are also some that have a buckle at the back. This type of sports bras is recommended to those with larger breasts as they allow you to adjust the fit around your chest further.
If you plan to buy one of these, use the furthest hook, which is the loosest. In this way, you can bring it the closer hook when the sports bra stretches out.
Underwire
Although it's not pleasant, underwires can help minimise the movement of your breasts during high-impact workouts. Just make sure that the underwire of your sports bra is always laid flat against your rib cage, underneath the breast tissue.
Wicking fabrics
It's important that you're still comfortable no matter how intense your workout gets. A sweat-wicking fabric is another important consideration when it comes to buying sports bras to keep moisture away from your skin.
Unfortunately, the more supportive the sports bra, the less sweat is absorbed as its fabric should be firm.
Sports Bra Strap Type
Crisscross
This type of bra strap provides excellent support as they lift from all sides. Crisscross-strapped sports bras are usually adjustable, and they can easily be hidden under a sporty tank top.
Tank top
Most everyday bras have tank top straps. They are also adjustable making it easy to fine-tune the fit to your shoulders. Some tank top sports bras are also designed to be converted into crisscross straps.
Racerback
This is what most women prefer when it comes to sports bras. Racerback straps meet together between the shoulder blades and create a Y-shape at the back. This types of sports bra strap are suitable for medium to high-impact activities.
However, racerback types are usually not adjustable so make sure you get the right size for you.
Sports Bra Size Guide
Buying a sports bra can be frustrating, but with the help of this size guide, you know which ones to try when entering the store. However, this may not be accurate as each body is unique and have different proportions.
If you feel like the band fits just right but the straps fall off, that's where adjustable straps and back closures can help.
Here are some the steps to make sure you're getting the right sports bra for your body type:
Step 1: Rib cage measurement
Wrap the tape measure around your rib cage, right below your breasts. It should not be too tight as it can make it hard for you to breath or move. When you finally
Step 2: Band size
This measurement guideline below will help you find the corresponding band size that matches your rib cage measurement.
| RIB CAGE | BAND SIZE |
| --- | --- |
| 25″ – 27″ | 30 |
| 27″ – 29″ | 32 |
| 29″ – 31″ | 34 |
| 31″ – 33″ | 36 |
| 33″ – 35″ | 38 |
| 35″ – 37″ | 40 |
| 37″ – 39″ | 42 |
| 39″ – 41″ | 44 |
Step 3: Bust size
Measure around the fullest part of your breast. And again, make sure the tape measure is just tight, but does not restrict breathing.
Step 4: Cup size
Subtract your rib cage measurement from your bust measurement and the difference in inches is your suggested cup size. If you're between sizes, round up to be safe.
| | |
| --- | --- |
| BUST SIZE MINUS RIB CAGE SIZE | YOUR CUP SIZE |
| 3" | AA |
| 4" | A |
| 5" | B |
| 6" | C |
| 7" | D |
| 8" | DD |
| 9" | E |
| 10" | F |
Tips For Getting the Perfect Sports Bra Fit
Even though you have your measurements with you, it can still be a bit tricky to find the right sports bra. Here are a few more things to remember to make sure you're spending money on the right sports bra:
Keep it snug, but not too tight
Sports bras provide more support than everyday bras so they should fit tighter. However, since they are wrapped around your rib cage, make sure they are not too tight so you can still breathe comfortably.
Wrinkles are bad signs
When fitting a sports bra, or even a regular bra, the visibility of wrinkles may be an indication that the cup is too big. The cup should be smooth and be covering your breasts completely.
Hands Up
Once you the sports bra on, raise your hands up over your head. If the band rises along with your shoulders, it may be an indication that it's too big. But it's also possible that the straps or the back closure just require some adjustments.
Move around
If you really find a cute sports bra that fits you well, there's one last thing that you need to do before buying it. While wearing the sports bra, jump around, swing your arms, bend a bit, or just move freely to make sure it's comfortable throughout.
If you notice that there's some pain or discomfort around your chest area, then it's time to look for another sports bra.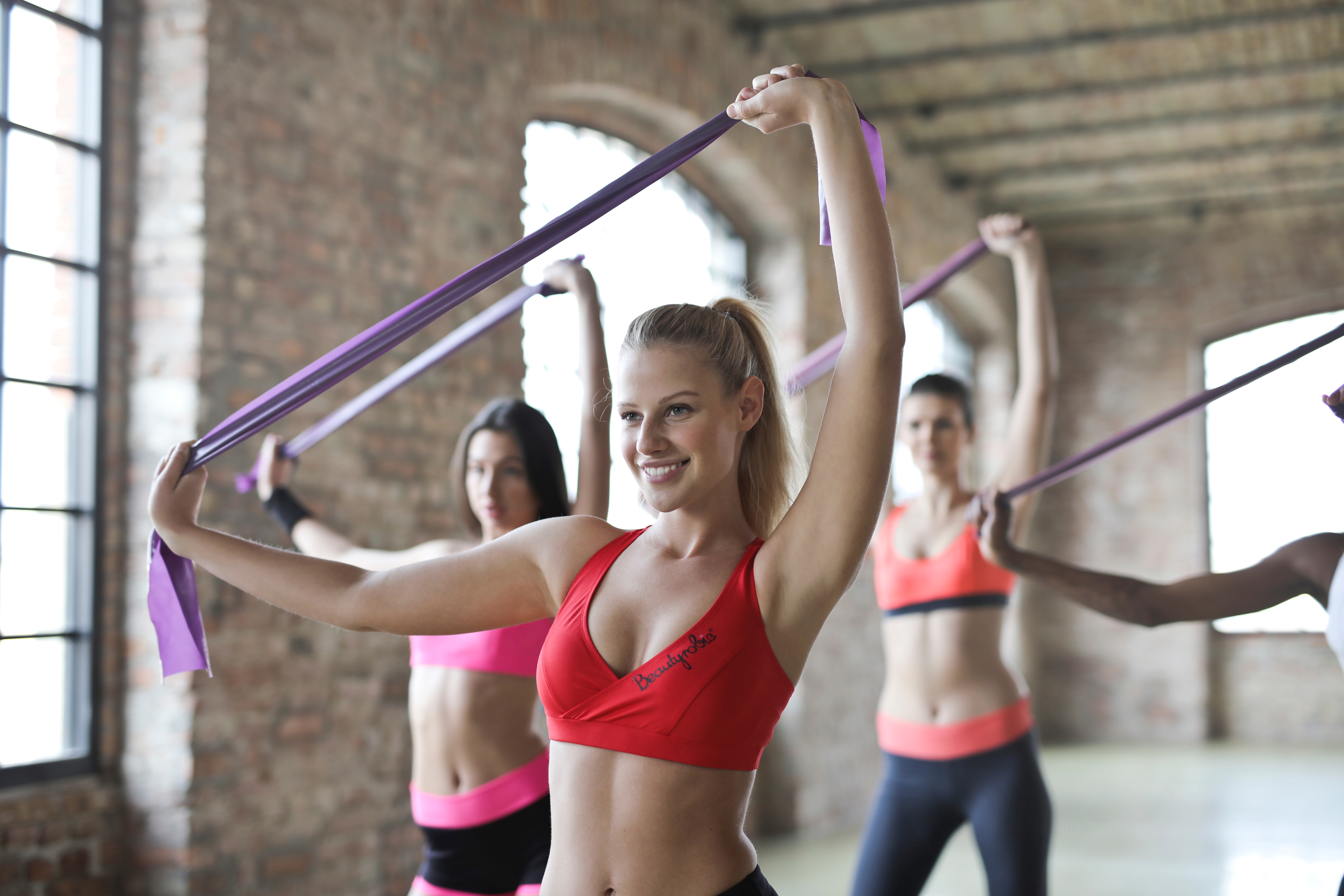 Conclusion
Sports bras are one of the essentials of every physically active woman; some even prefer wearing them than regular bras.
If you plan to buy the best sports bras online make sure to check the exact measurements provided and match them with yours. In this way, you can buy with confidence and skip the hassle of returning the item.
Finding the right measurement is crucial especially for women who are looking for sports bras for large breasts. Make sure that they're not spilling out of the cup so you can move around freely.
For women who frequently engage with high-impact activities that require a lot of movements, compression sports bras should be your best bet. But you can also opt for compression/encapsulation sports bras for a more comfortable feeling throughout the activity.
While for days when you just want to go for a walk or jog outside, an encapsulation bra should already do the work. It doesn't push your chest too much giving you a more relaxed and lighter feeling.
Sports bras can be expensive, but if you get your correct size and take good care of it, then it's surely worth an investment.
Sports Bras Reviews
Shefit Ultimate Sports Bra
New Balance Power Sports Bra
Shefit sports bra reviews