Bungee workout, Doga and trampoline exercise: these are some trend exercises. Pole fitness? Yes, we all know what pole dancing is, but did you know you can also merge your dancing skills and your workout routine in one pole?
Trying something new won't hurt your butt, however, pole fitness might. But it's worth a try because it's perfect for your whole body and you'll get lots of benefits.
Having the perfect outfit for this exercise is a must. You sure don't want your outfits to get ripped while doing it.
One of them is definitely your sports bras. You'll want to make sure you wear your best sports bras, underwire sports bras, and of course, your most comfortable sports bras.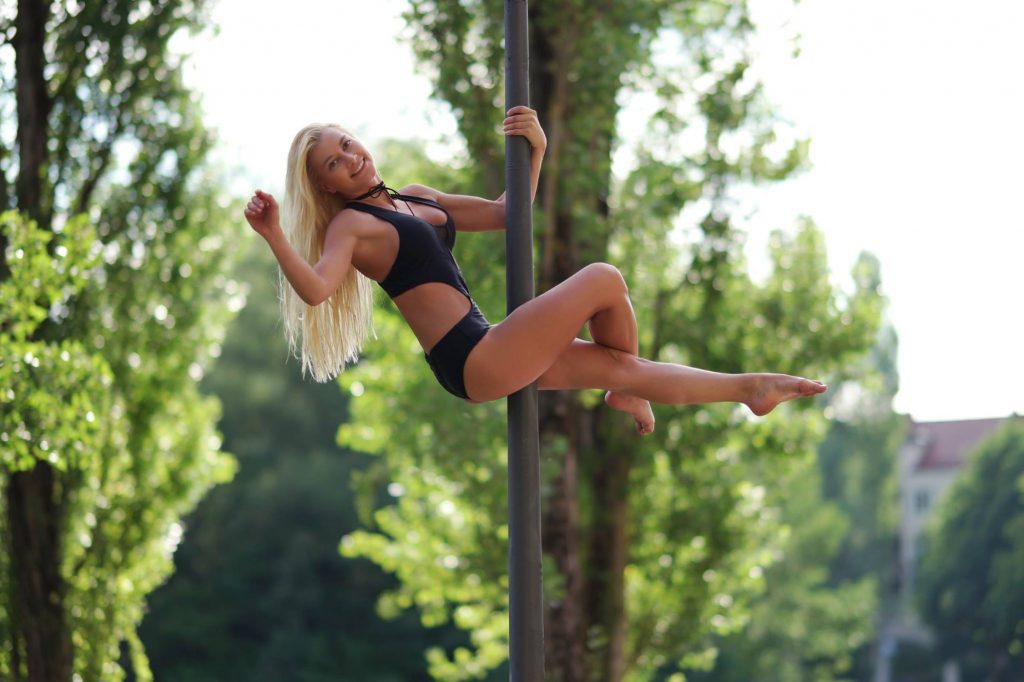 What Is Pole Fitness?
Pole Dancing is not just one of those activities that target your entire body, but it's also good for the mind and soul. Since it's becoming more mainstream, looking at its benefits, it turns out pole is a versatile piece of fitness equipment.
According to Pole Motion, Pole Fitness is an extension of pole dancing that uses the pole to its maximum potential as a versatile piece of fitness equipment.  It works the whole body, improving muscle tone, flexibility, coordination, posture as well as upper body and core strength.
Gym no more because this exercise is similar to exercises you might do there. But you need an extra strength because you'll use your own body weight for resistance.
You just need one pole and you can now workout from chin-ups to crunches to work your arms and abs. Climbing to swan holds for your legs and bums.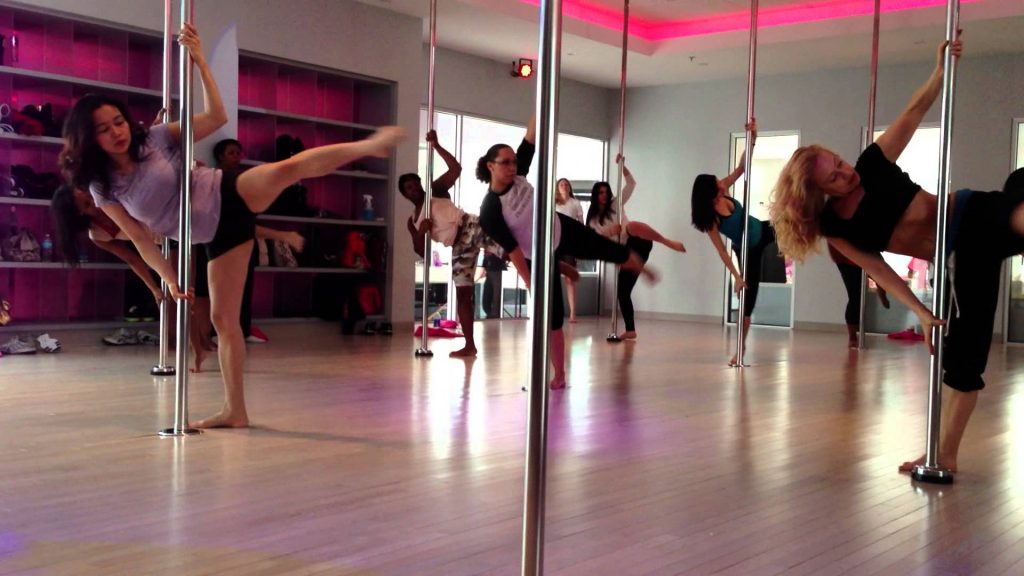 Top Five Benefits of Pole Fitness by Female First UK
You will be amazed by these guaranteed benefits of Pole Fitness. Are you ready?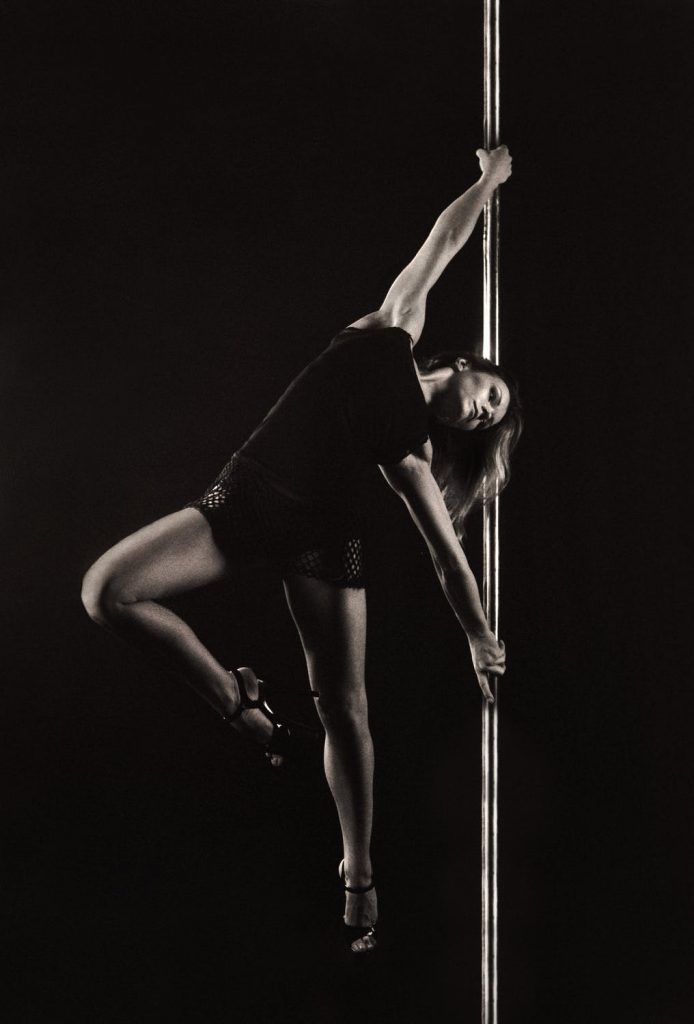 Pole athletes have some of the best bodies in the world because lean muscles are developed through performing many sets of resistance exercises whilst practice for a routine. Resistance exercises are any exercises which cause the muscles to contract against an external resistance with the expectation of increased strength, tone and/or endurance.
External resistance can be dumbbells in the gym or a fitness pole. Just like in the gym, when you are pushing and contracting your muscles through weight sets, pole fitness puts your muscles through the same type of movement.
Instead of pushing and contracting in the gym (isotonic contraction) you are using your own body weight to pull yourself up and let yourself down off the pole. It is the same type of exercise.
Whilst learning a three-minute routine during a pole fitness class, you will work with multiple sets of muscle groups. The result is, after eight weeks, you'll notice your arms getting stronger, your stomach becoming more toned and your legs looking better.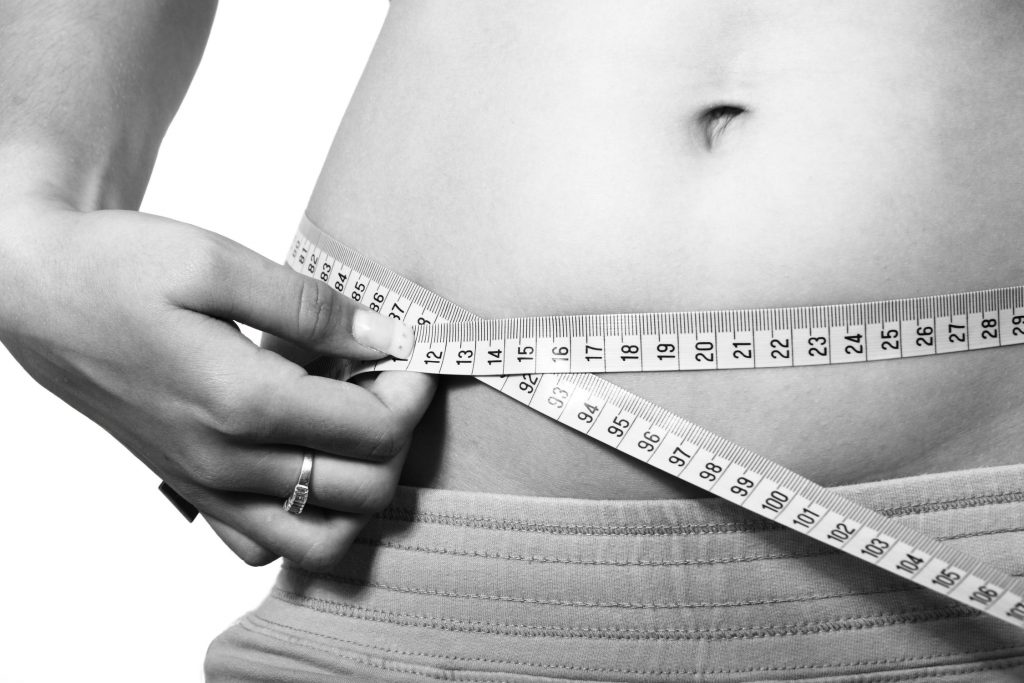 In an hour's class, you will burn around 300 calories. The big plus is you will build tone and muscle in your arms and legs and strengthen flabby areas such as your bottom and upper arms, which can be hard to target at the gym.
It also improves balance, coordination and agility and core strength.
More Amazing Benefits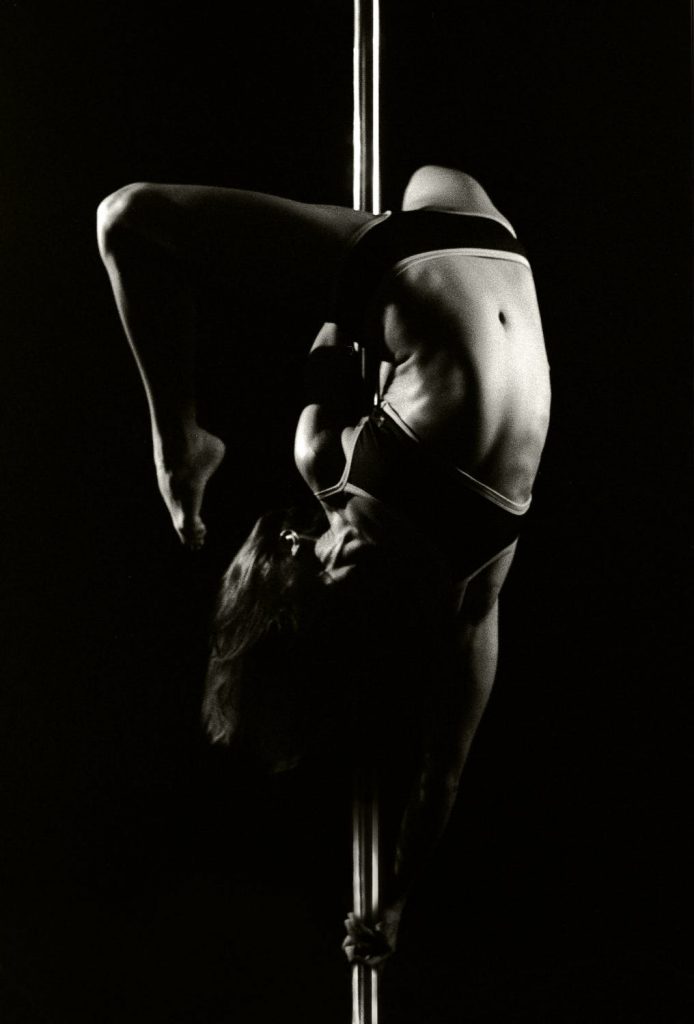 It's a fact: if you don't stretch, the older you get, the smaller and tighter your muscles become leading to greater difficulty in moving. You basically start to lose the ease of motion as your muscles become tighter.
It's quite common for beginners to have tight shoulders, they can't stand with their back against a wall and extend their arms flat above their head with their back flat. This is often caused by sitting at a computer all day.
Office workers also have tight hip flexors from sitting in a seated position for many hours of the day. This is part of the reason why they can't perform the splits. Pole fitness will help to lengthen muscles and unlock tight hips.
Pole fitness includes conditioning as part of the course. Additionally, you can enroll in extra stretch classes if you need it. Stretching for just half an hour a day has been found to prevent much of the muscle atrophy normally associated with tight muscles.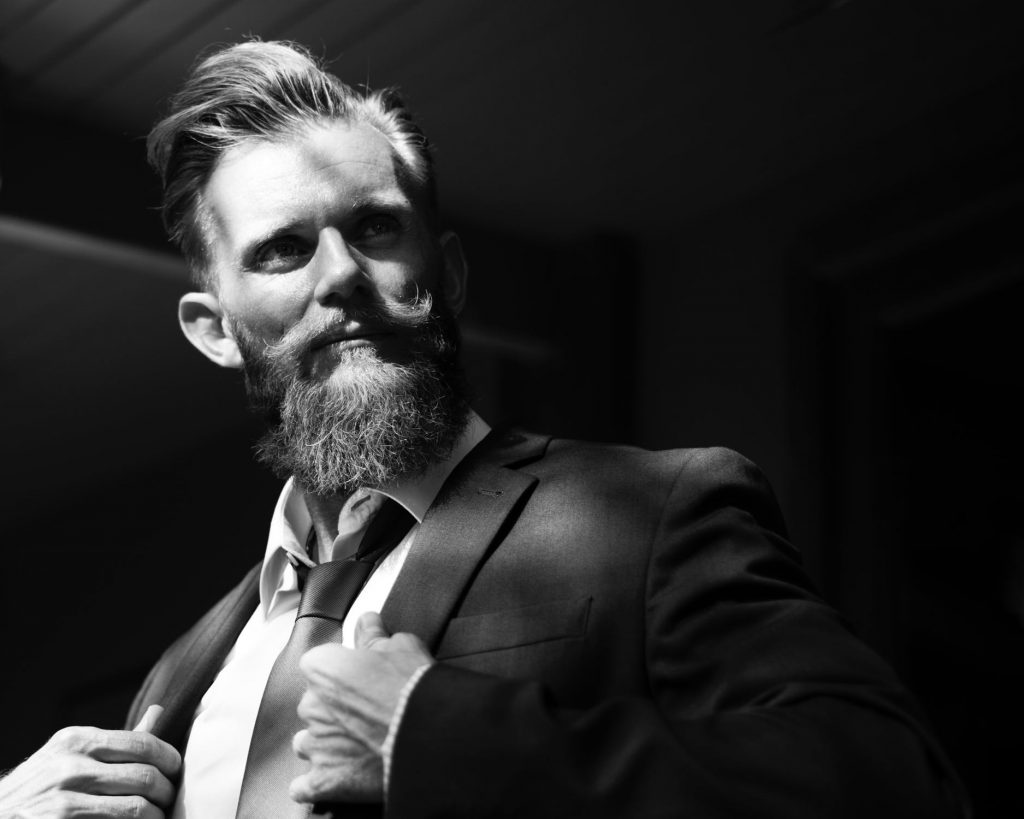 Pole fitness creates body awareness and develops self-confidence. You'll learn to see yourself.
You'll regularly be studying your position on the pole in the mirror, examining your own legs, arms, tummy, bum. Even your toes to work out what your best angles are.
And also how to hold a position and what moves you can perform. It might be hard at first to see yourself in the mirror at all angles, but each class makes you stronger, more toned and more coordinated.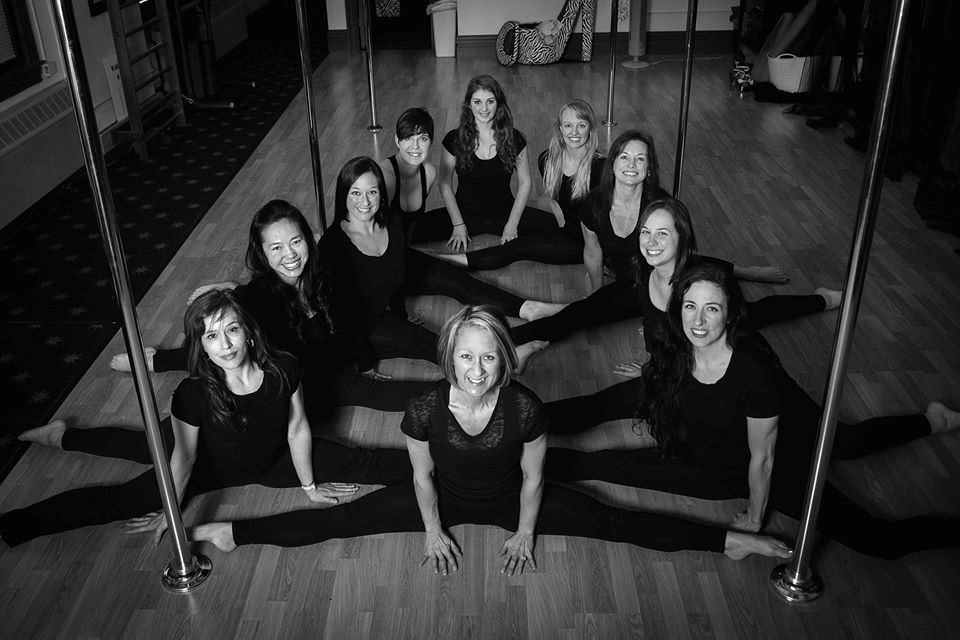 Become Part of the Sisterhood
There's a real sense of community and a positive mentality among pole fitness students. There are now more than 20 Pole Sports Federations.
Thousands of studios all over the world and a large online community. It's a positive group to be part of because fans are passionate about their sport. They keep healthy and are focused on getting stronger, more flexible and better at their tricks.