It is easy to be hooked in getting fit through water sports and other hydro fitness activities. This means that as you get along with them or is just going for your next beach getaway with the squad, you shouldn't grab whatever men's swimwear there is in the local shop.
Despite this, compared to other fitness apparel, you don't need a perfect tailored fit men's swimwear. So long as the suit stays in place when you dive, and it doesn't restrict your movement and make you feel heavy, it's a great pick.
If you are still wondering how you would best choose the swimming garment you need in keeping in shape in the water or just to enjoy the waves, we are going to help you with a list of considerations.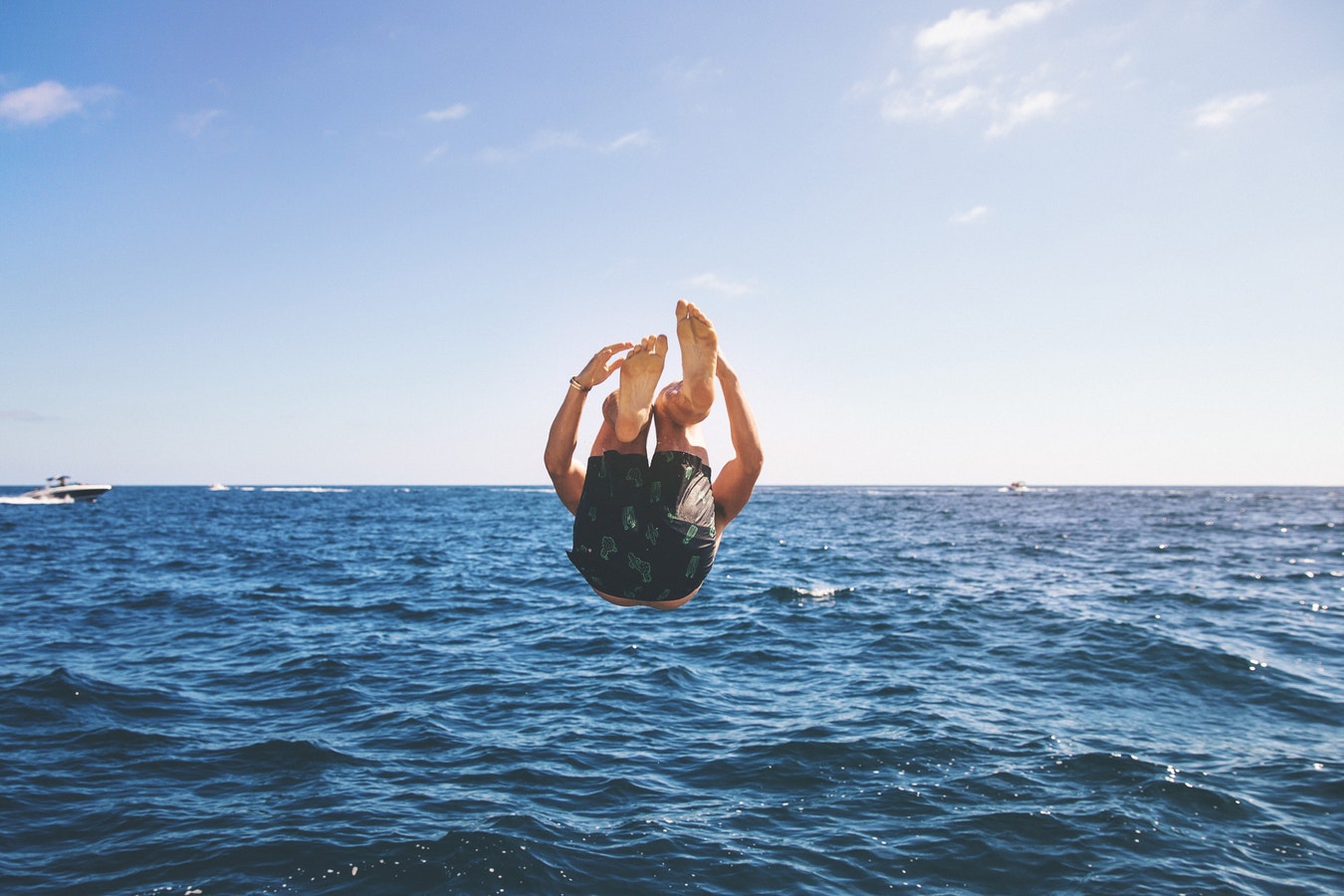 Here are the most important factors you should consider in spending on your next swimwear:
1. Your Active Needs
Before looking for a swimwear, it's certain you have already planned the type of fitness or recreational activity you want to do in the water. The first question is, just how intense are your activities going to be in that swimwear?
Of course, doing a usual swimming session has different apparel needs from diving and surfing large waves. Here are two of the major questions you should keep in mind:
How much leg movement am I going to do?
There's a higher possibility of chafing between the legs when loose fabric becomes very wet. This means that a loose pair of swimming trunks will not be great if you plan to do a lot of walking around on a beach or resort.
In fact, professional surfers don't wear boardshorts (despite the name) in competitions and training anymore. Compression shorts fit their activities better for improved performance.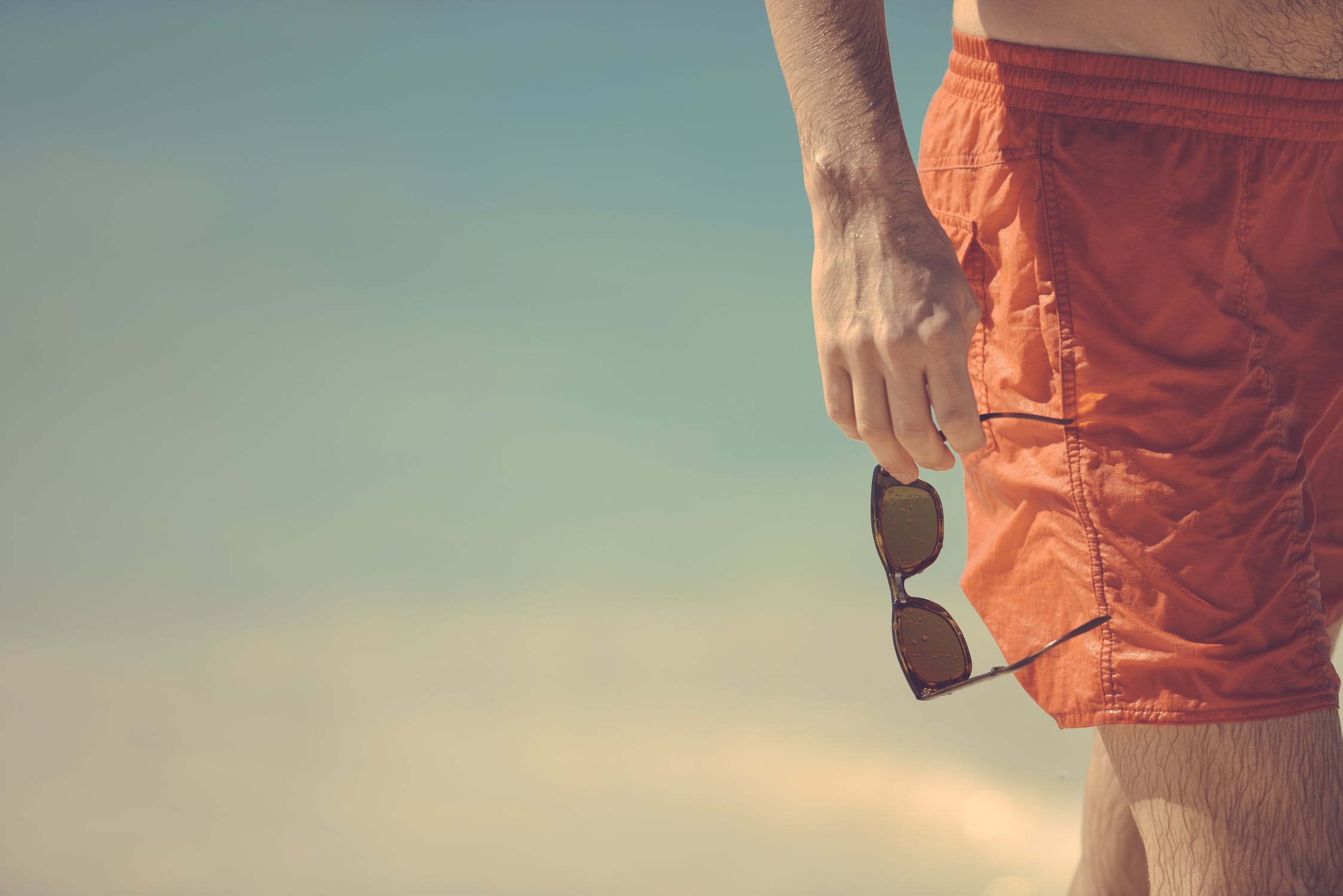 How much actual swimming am I going to do? (Aside from just staying in the water and splashing around.)
Of course, if you want to get the most performance in swimming, joining competitions at that, what you want to do is reduce the drag in wearing longer and heavier shorts.
On this note, it would be best to swim in square-cut shorts to propel yourself in the water better. Also, men who want to lay more skin under the sun will find this beneficial.
How much protection from the sun do I need? 
If you are planning for an activity that will expose you longer under the sun, you might as well consider a swimwear that would cover more of your skin. You can opt for wearing a long-sleeved rash guard and a longer pair of swimming bottoms.
2. The Visual Impression You Want to Have
Just as important as considering the level of your activity, you should as well consider how you are going to look. For example, simple board shorts can be enough if you are hitting the beach with your family.
But if you are looking forward to attending beach parties and crowd scenes, you need to be a little pickier. This is also important in joining professional competitions and hotel pool events.
Thinking about who you're going to be wearing your swimsuit around is just as important as thinking about your activity levels. Here are the questions you should consider in mind:
Am I trying to look professional?
If the event you are attending needs a little bit of being conservative, conventional but not-too-shocking styles can give you a go. A navy blue with brass-coloured grommets and white rope ties is a safe choice.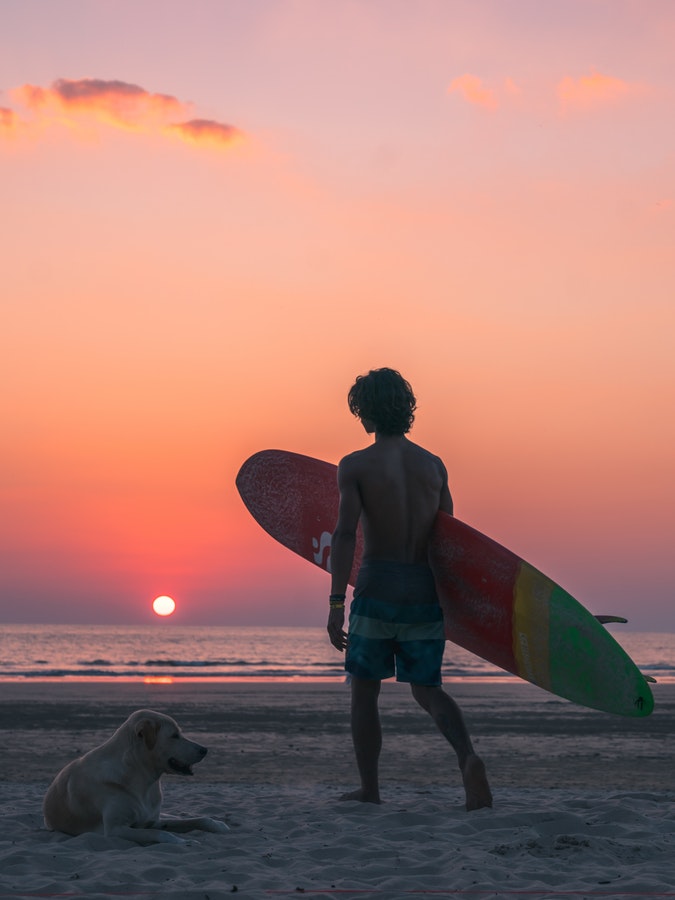 Do I want to look as good and stylish?
If you need to show off a little bit in going into a water getaway with friends or co-workers, a cut that flatters your body shape would be great. You can also opt for some eye-catching colours that won't look awkward in front of people.
Larger guys should also avoid close-cut styles as board shorts despite them being in fashion. If you want to look less sexualised, you can go for a baggier swimwear that will not make you look slumped.
3. Your Body's Honest Needs 
Getting a little conscious of your body shape is not a bad thing. If you don't want to be the talk of the town, you have to set some realistic expectations on how you are going to look.
Here are some practical questions you should consider:
Are my thighs and buttocks toned? 
If they are not toned enough, a pair of swim briefs will not be a good idea. You wouldn't want to expose a lot of jiggle in between your legs so the best is go for a longer bottom.
Are you fit, but a bit more modest?
If so, you must go for longer and form-fitting styles are jammers and wetsuits — all the streamlining and none of the naked flesh. If not and you want to show that abs you have worked hard for, boardshorts will amplify their appearance.