Water makes an excellent medium for sports and other fitness activities. Let's admit it, water and its bodies have a special place in every person's hearts.
Some more timid guys get instantly in love with a calm and tranquil blue river while some of the adventurous men enjoy the turbulent and rolling currents of the sea.
Nevertheless, you need to pair each of them with the best men's swimwear bottoms. This simple but crucial apparel gives us a way of enjoying the thrill of being in the water while keeping modest and protected.
Let's be honest: no guy wants himself naked on the beach or at a local swimming pool after his trunks ripped or boardshorts went down. If you are on the process of looking for the perfect swimwear bottom, there's an excellent list of choices for you.
From retro, sexy and cool types to athletic and perfect for workout, there is a pair of bottom you can decide on.
Here are the best types of men's swimwear bottom for your next watersports adventure:
1. Swimming Trunks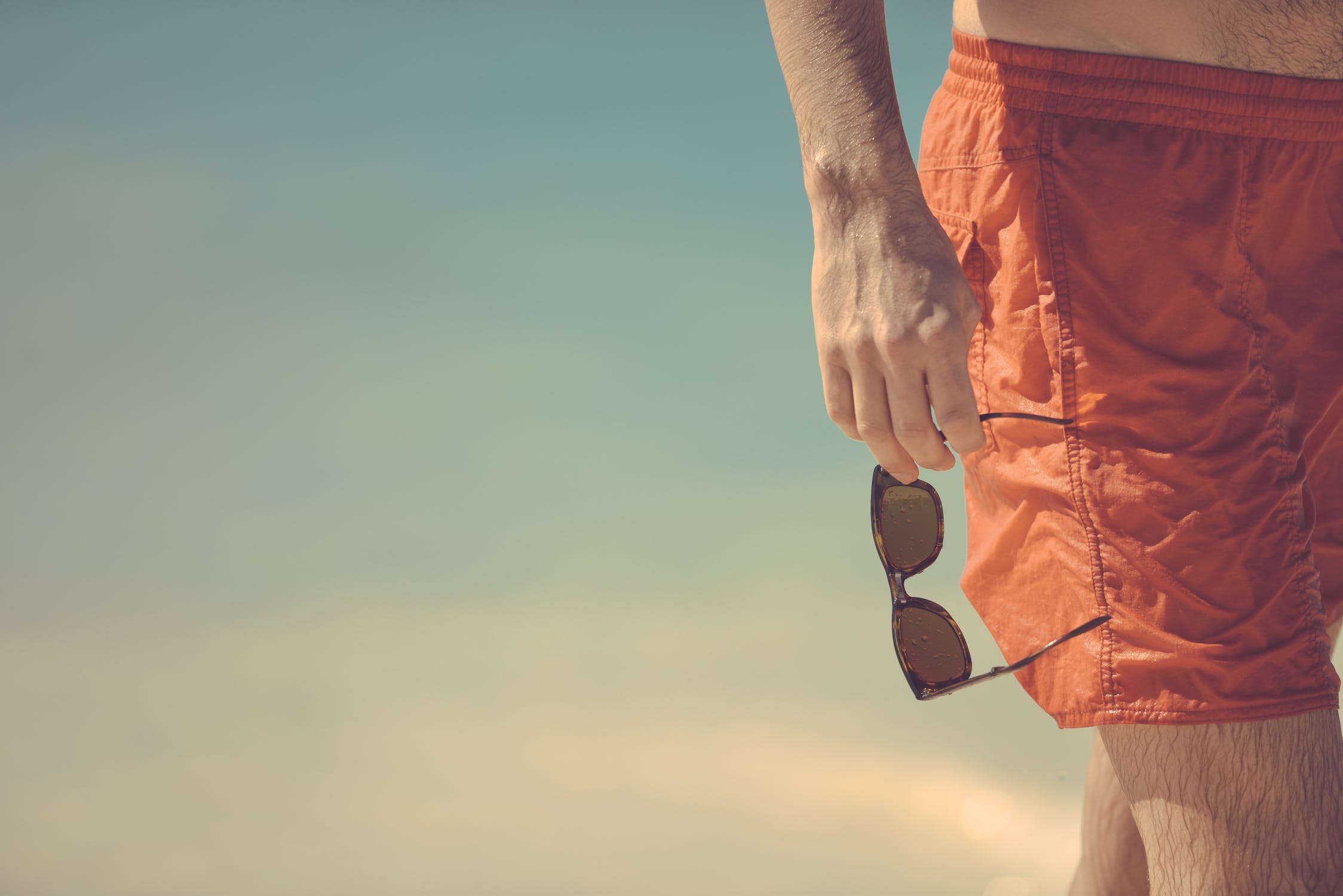 Swimming trunks are every guy's go-to swimwear. People of all ages wear this bottom apparel when going to the beach or a family excursion.
If you love getting fit with various kinds of water activities, a pair of trunks is the most versatile bottom swimwear you can buy. They are mostly made of nylon, polyester or a blend of the two.
This fabric makes the apparel non-absorbent of water so that you will not feel heavy while in the water and upon coming out of it. They usually fall to mid-high and are comfortably loose enough for leg movements.
Swim trunks come in basic colours to cool designs that you can pair with the kind of activity and occasion you will be wearing them in. Also, they feature a tighter-fitting lining inside the shorts for protection from water pressure.
2. Boardshorts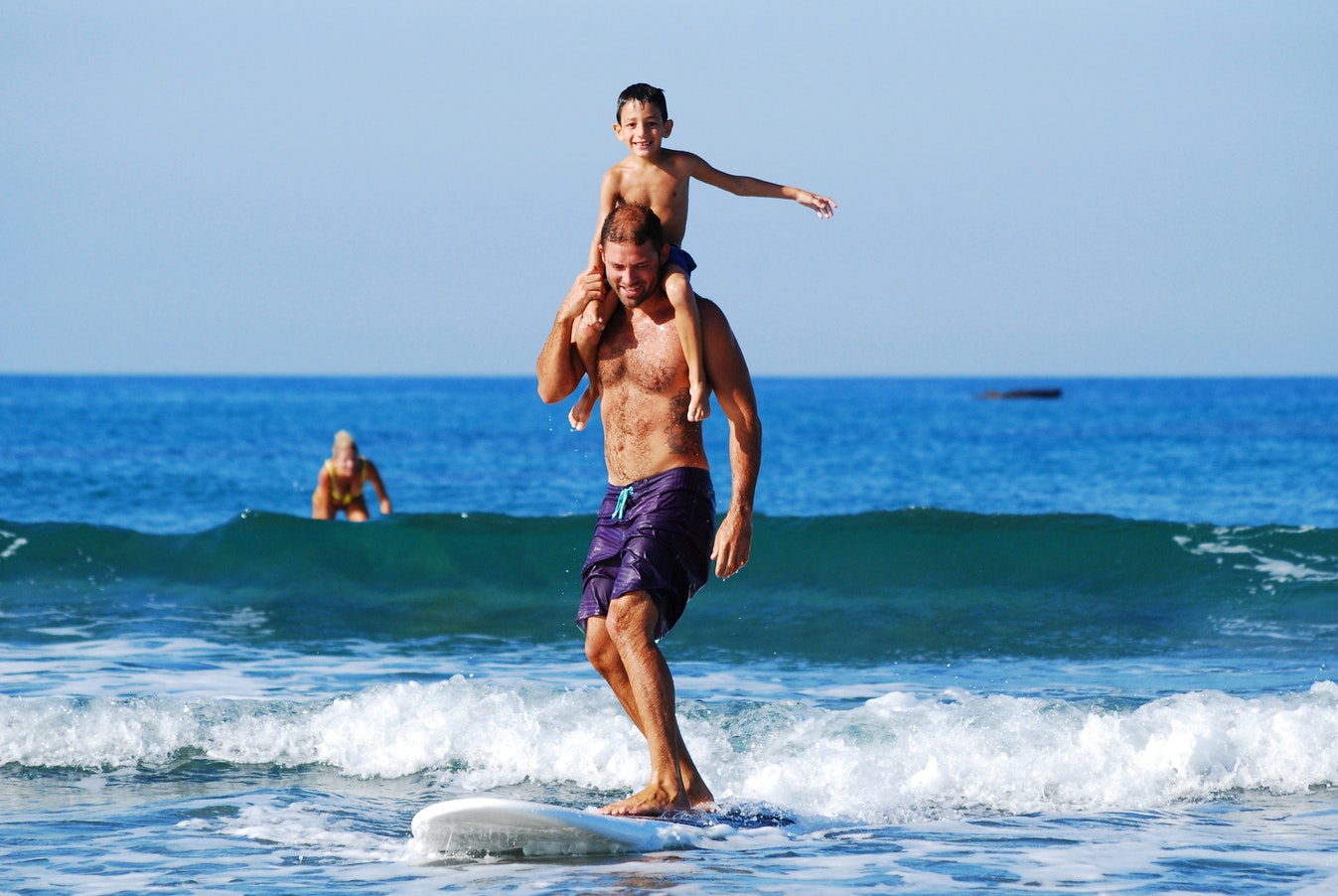 Given the name, boardshorts are made initially for surfing. Despite its original purpose, men now wear boardshorts for swimming everywhere. This is because of their versatile design that's perfect for water activities.
Nowadays, teenagers and young adults are most likely to wear this bottom apparel that's great for that perfect summer look. Boardshorts do not have an elastic waistband but a rigid lace-up front and velcro fly.
They are a longer and roomier version of the swimming trunks that fall to or past the knee. Since they're originally made for water board sports, these apparel are designed to have less material that could catch as you mounted your board.
3. Square Leg Swimsuits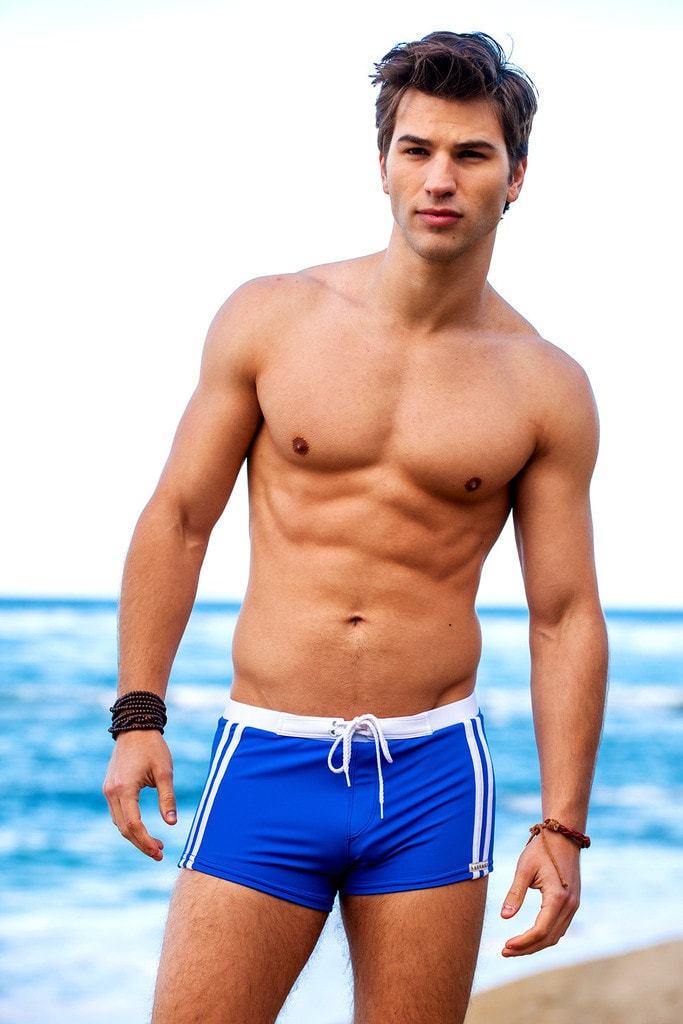 This design lies somewhere between swimming briefs and swimming trunks. The square leg swimsuit is cut similarly with boxer brief underwears and comes with a fitted look.
If you want to have a more fitted and wear something shorter but don't want to walk around in speedos, you can go for the square leg swimsuit. Its design has a straight leg opening cut for a boxy look that's slightly less revealing that angled swimming briefs.
4. Swim Jammers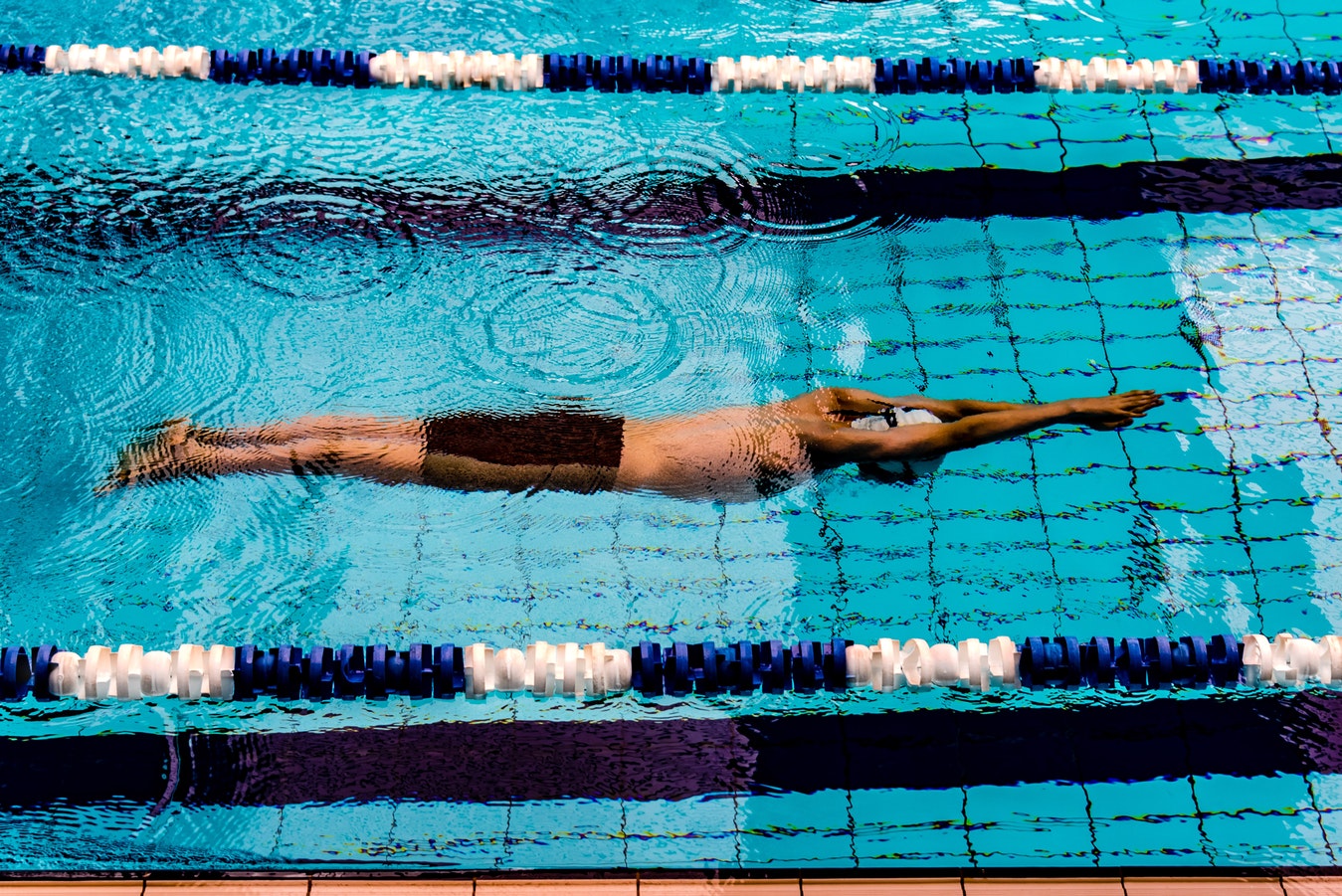 Jammer-style swimming bottoms are made originally for swimming athletes to improve performance. This form-fitting compression shorts look like cycling bottoms that have more coverage than square leg suits or swim briefs.
Though competitive swimmers mostly wear them, they are a good choice if you want to make the most out of getting fit through swimming. This knee-length design reduces drag and caters the range of movement in the water.
5. Swim Briefs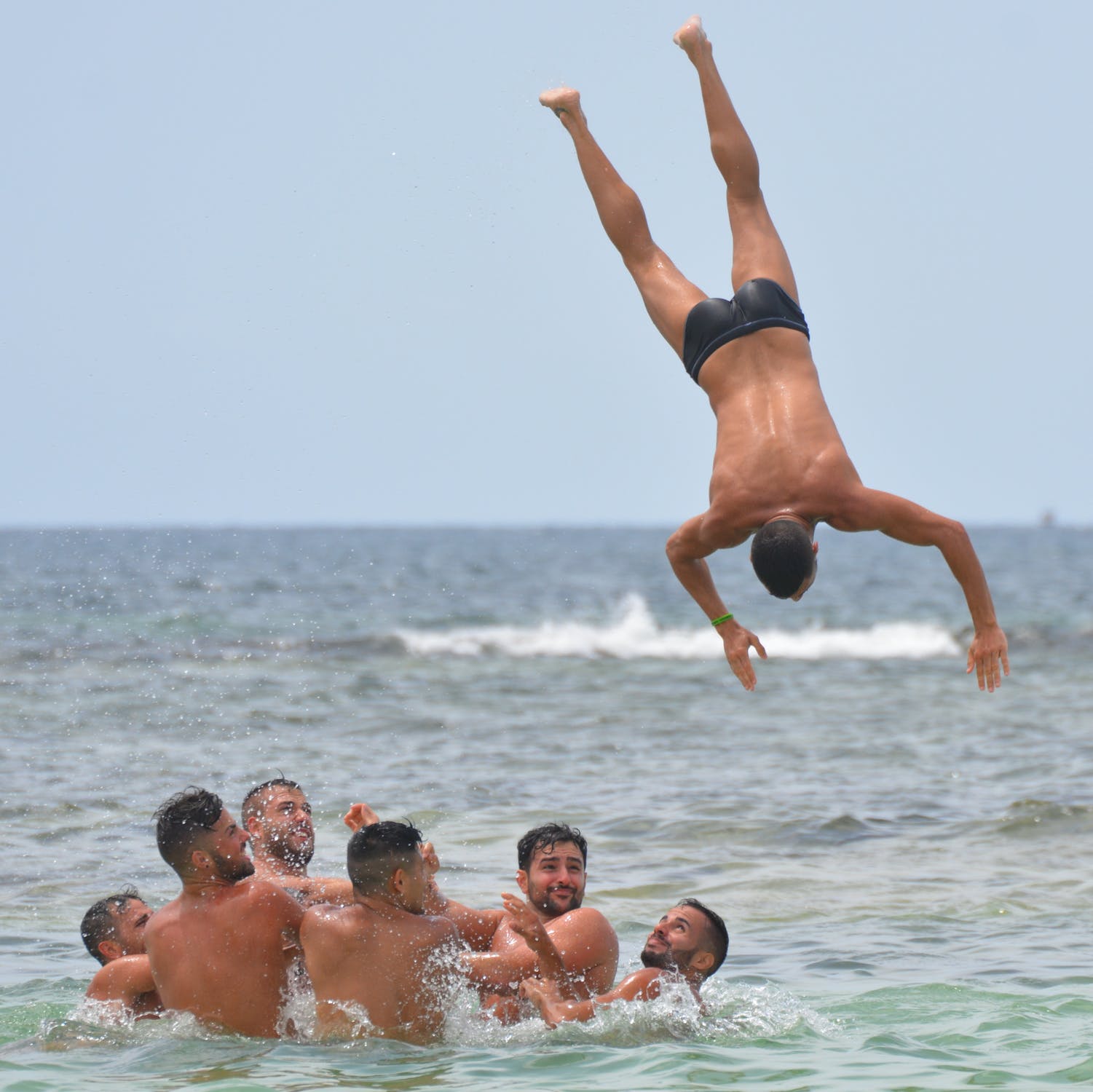 Swim briefs were launched and popularised by Speed in Melbourne, Australia during the 1956 Olympics. Because of this, these spandex briefs are famous under the name Speedos. It became a generic trademark despite a lot of brands now manufacturing them.
These swimming briefs may look simple but they also vary in style. They can go from full coverage to barely-there g-strings. They are tight, body-sticking and usually come in a V-shaped front that bares the thighs.