You might be planning to buy your first workout shorts or have been disappointed by the last one so you want to know which will perform best. Well, you are in the right place, we'll be providing you with the most efficient way to get what you really need.
Workout shorts might look like a plain apparel for some, saying every design, length and fabric will bring the same level of comfort and performance. Well, if you haven't been weighing the benefits of lined vs. unlined or 7-inch vs. 11-inch inseams while you're shopping, you are doing it wrong.
In terms of what kind of activity you'll be wearing your gym shorts, length is an important factor. This is also essential in determining the place and environment you will use them on.
While you are short-shopping your way to the best pair, you don't need to worry about showing up on the golf course in a pair of shorts you'd wear on a basketball court. Here is the length of the shorts you need for every kind of sport:
1. Running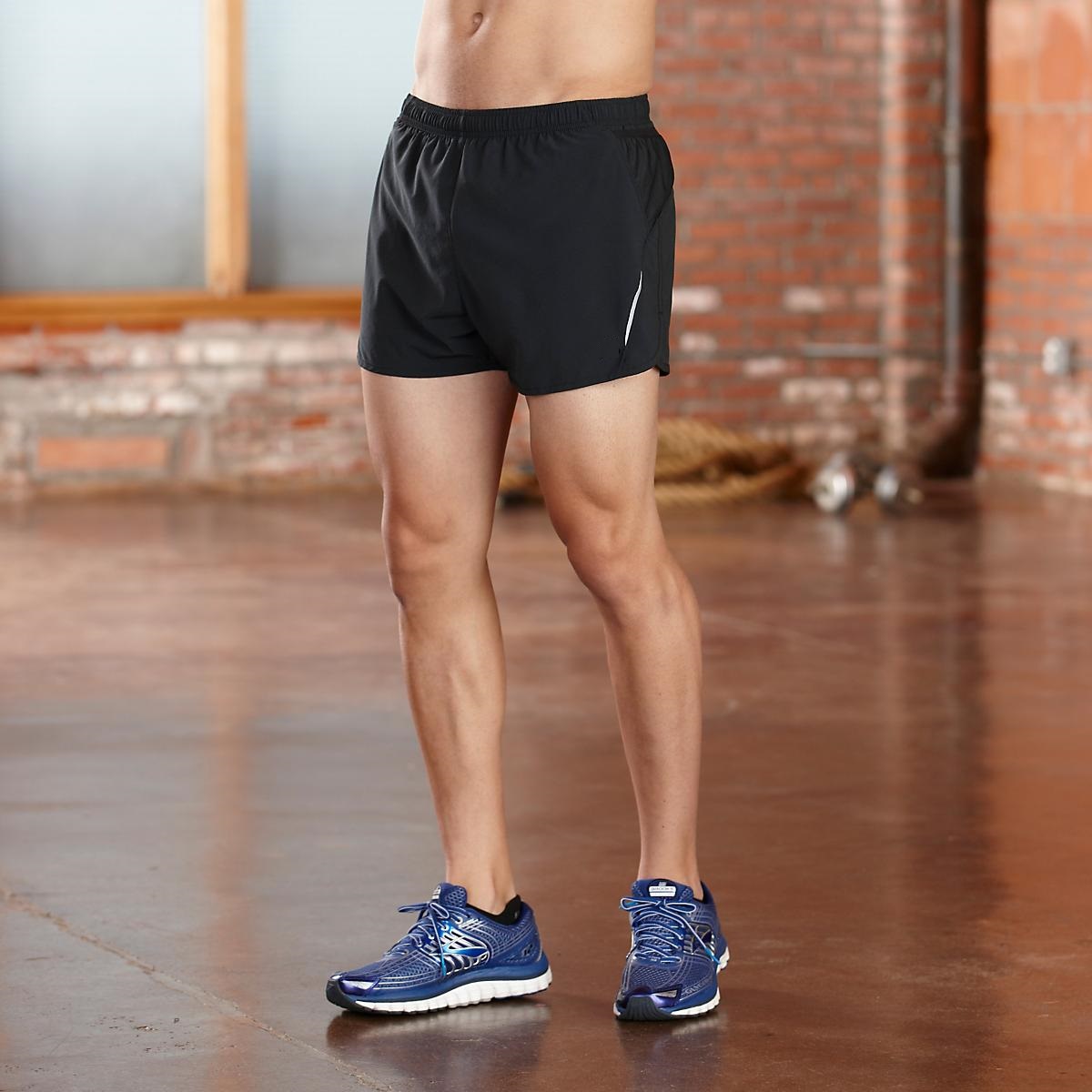 According to Cassandra Campa, CEO and Founder of Next Level Wardrobe the shorter the short, the more fast-paced your activity should be.  This is why the first thing to consider in assessing the length of your shorts is the type of workout you will be doing.
Talking about running, what you would want to do is avoid shorts that can be really long. A lot of extra and hanging fabric on your legs will get in the way of your distance.
For male runners, the 4-inch shorts is the most recommended length. This will not get in the way of your activity and will keep you cool. Despite being great for running, a short length pair will not be best for other activities.
For example, when you're hitting the gym to do squats or CrossFit, you would risk a tear in the back or show off more than what you would like in a short pair.
Let's talk about the benefits of a 3-4 inch shorts for male runners. First, this length reduces chafing in the legs. Its length will not get in the way when your joining marathons or running trails.
Also, there are brands that offer pockets in their designs to stash belongings as keys and a phone. Some were also designed with a built-in liner. It's a compression short that prevents your apparel from riding up during the workout. It also serves as a boxer or underwear.
Strength Training, Golf, and Casual Swimming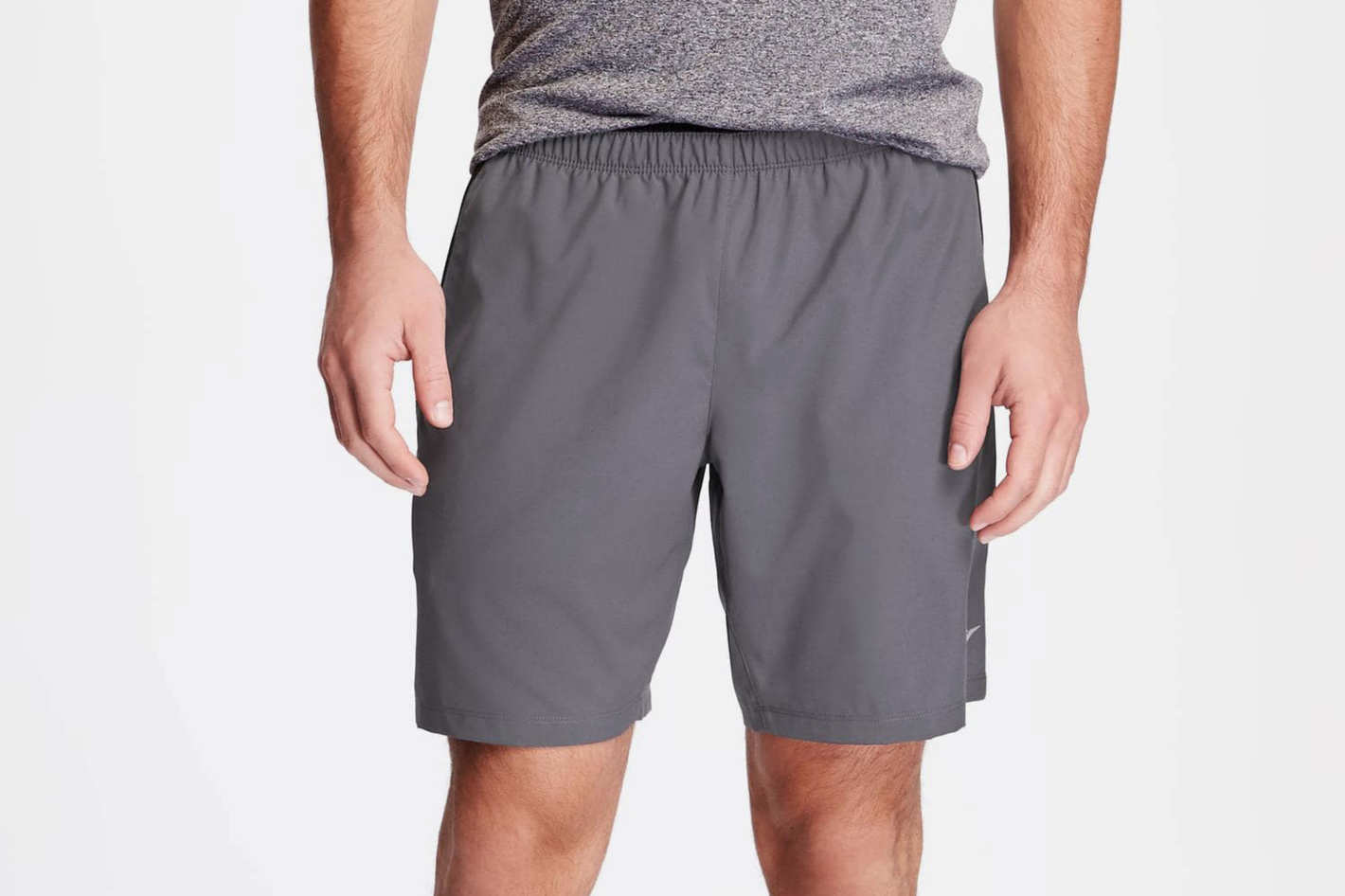 In the past, one of the most popular lengths is the 9-inch shorts. Men wear it when swimming, running and golfing. But as males started to get more comfortable wearing shorter lengths, its appeal started to lie down.
Despite this, Campa says she recommends it to particular exercises. She said:
"I recommend the 9-inch short for guys doing activities such as strength training and golf. Because you have a healthy amount of fabric on these shorts and they will hit right above the knee, you will have the most coverage with this length."
Despite being long, these shorts have the same perks as other designs. They are made of lightweight fabric for comfort, sweat-wicking abilities and side pockets for the ease of storage.
They usually lie above the knee, providing protection from various elements while keeping your legs cool.
Basketball and Lounging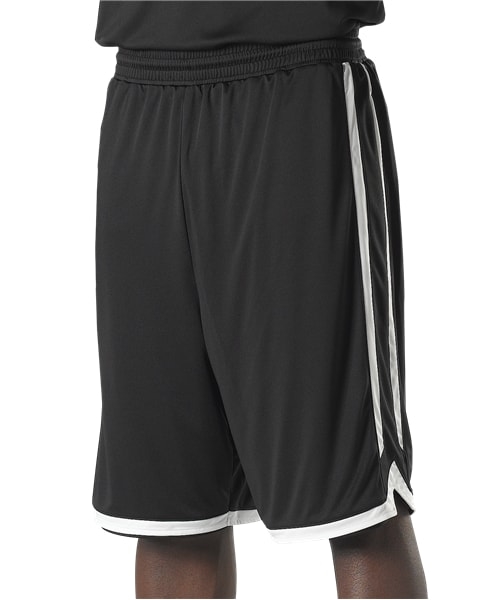 You probably have pairs of this length for daily activities as binge-watching American series at home or for the most popular use: basketball.
The 11-inch short is more of the basketball short length. For being long, this design is the roomiest and one of the most comfortable men's athletic shorts.
However, it is important that you properly fit in the pair you choose. This will avoid you looking sloppy and the shorts going down on the waist.
Unfortunately, though, there is a downside. Most men's gym shorts in this length aren't usually made of true performance material. This means that their fabric may not wick sweat away, stretch well enough and provide ample breathability.
Any Activity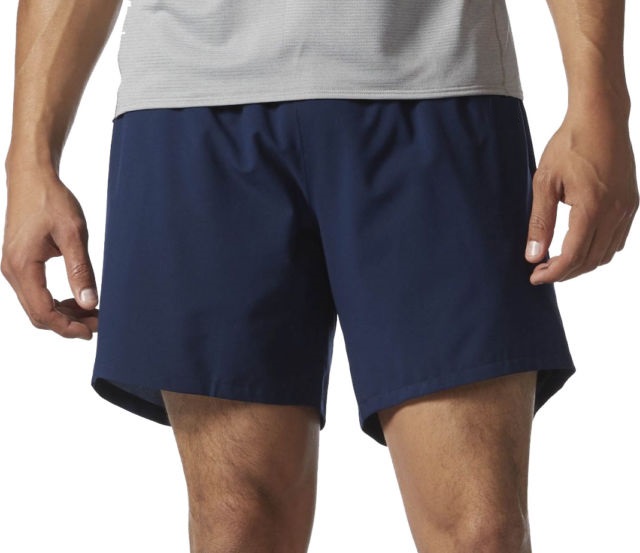 If you have found what is best for various sports but have these in mind altogether, what you need is the 7-inch pair. Its a closet staple or 'go anywhere' length for active men.
Many men's workout short brands have this as their best-selling length. The reason is pretty obvious. It's the perfect in-between length that you will find the most wear out of.
No matter what fitness activity or activities at that, it is the highest ROI in length. They can be your buddy when simply running errands, strength training, cardio or even yoga.