Our lifestyle and fitness activities require the right outfit for the best results. In looking for the apparel that will make your exercise worthwhile, there are several factors you need to consider.
Of course, men love making themselves fit in one way or another. Given that fact, the workout shirt that you choose should get along with the determination you have in making yourself healthy and well-shaped.
To help you with the task of finding the right fit and perfect apparel, here is a checklist of the most important factors you should look for in a workout shirt: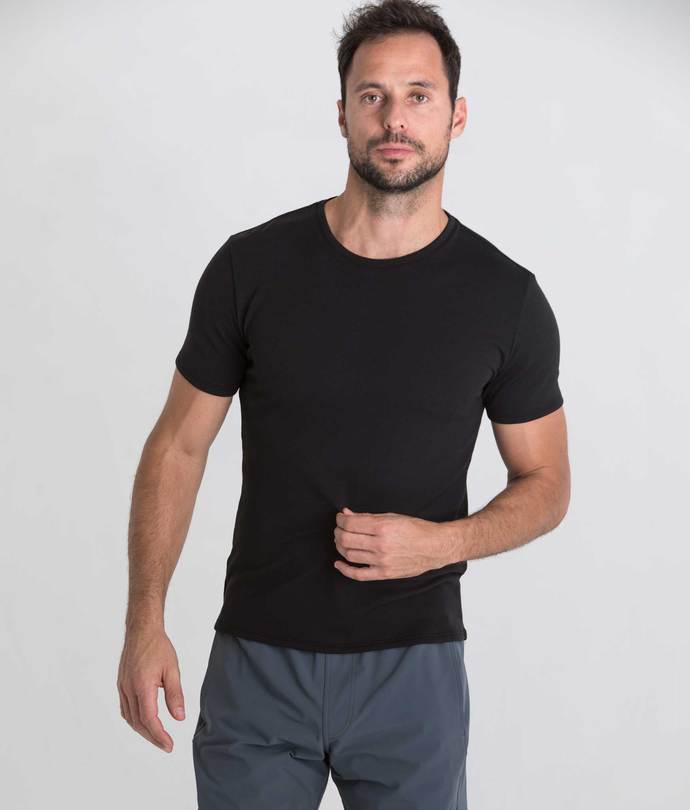 1. Ability to Wick Away Moisture
We can often hear this quality as one of the most important qualities every workout apparel should have. But, what does this term really mean and why is it so important?
Every time you perform a strenuous activity, sweat overflows in your body. It is the natural way of regulating our temperature so the heat has a way of being released.
Can you imagine what will happen if people don't perspire? The heat you produce when you are active will build-up in your body making you collapse.
But since you sweat due to a certain fitness routine, you might soak up and stench-causing bacteria might build-up. This is why you need a special fabric that has the ability to evaporate the perspiration from the skin's surface.
Another reason why it is important for your gym shirt to wick away sweat from your skin is to avoid chafing. The wicking ability of synthetic fibres used in active wears keeps the layer of material touching your skin as dry as possible.
Despite running a marathon or doing a series of gym routines, it will make you feel dry. And since they wick away the sweat from your skin without absorbing it, you feel comfortable when it transfers moisture to the atmosphere.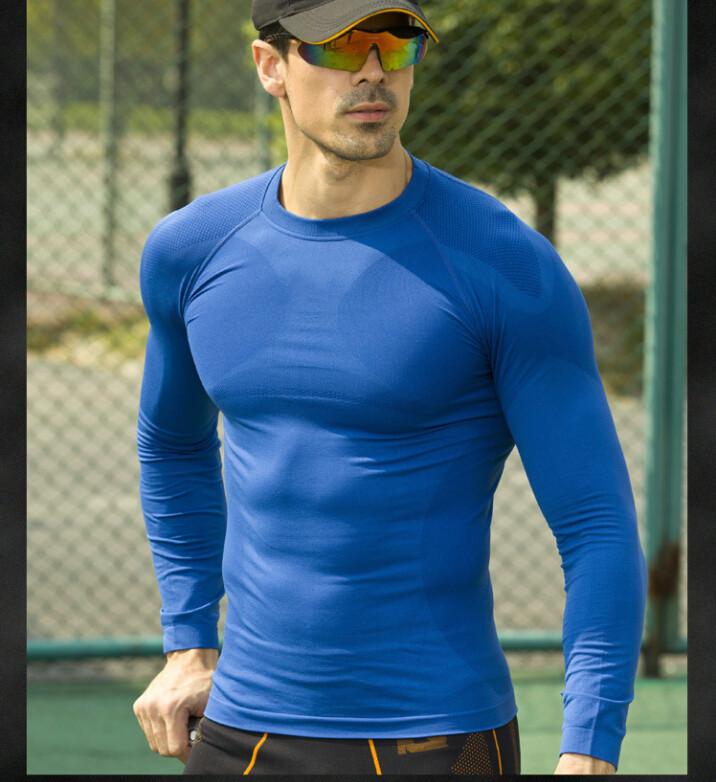 2. Comfort 
In looking for the best comfort, the first thing you should examine is the fabric. Since you will do repetitive and active movements within the shirt you'll be wearing, you must avoid rough fabrics that can chafe or irritate the skin.
Upon checking if the apparel has sweat-wicking abilities, you should also check if the material will cater your movement. If you think it will let you move and constrict you from your fitness routine, it's a good pick.
For a little tip, look for items that have a small percentage of spandex used on its material. This will allow you to reach a greater range of motion during exercise and can provide enough comfort.
3. Perfect fit
If you plan to buy your workout t-shirt at a local shop, make sure you find your fit well. If you have some baggy layers with you, don't be tempted to hide them beneath large shirts for it can also affect your performance.
Accept your shape until you finally work out on it. For people who know their size, make sure you still go for the basic. There may be some clothing trends in workout apparels but the basic will never go out of style.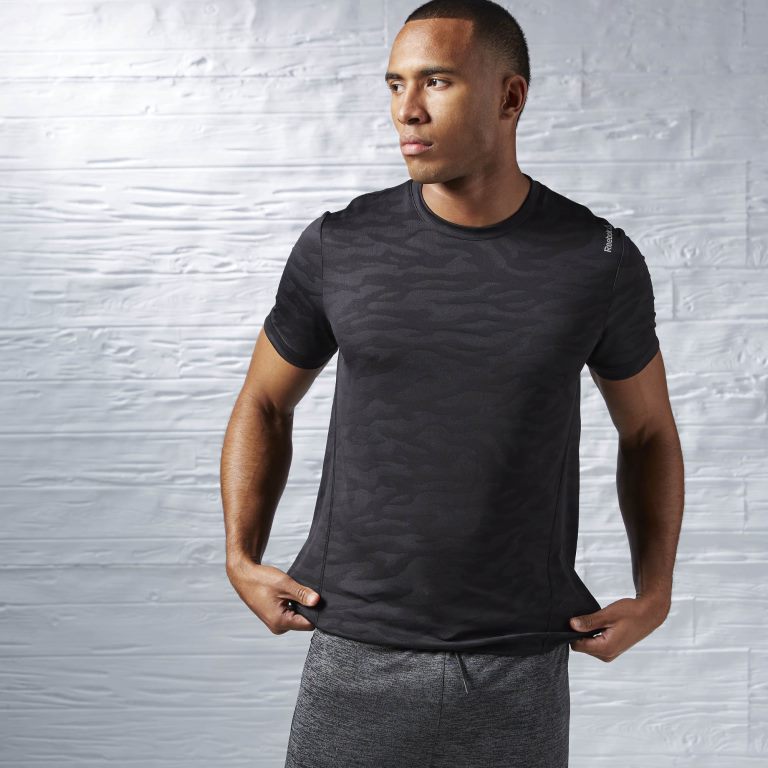 4. Activity appropriate
Workout t-shirts should also match the type of activity you will be doing. For example, you opt for running in your neighbourhood, you should look for the fitness shirt that will protect you from various elements.
If you choose to do basketball with a group of friends every weekend, a loser fit to enable you to move freely will be appropriate. Yoga classes, on the other hand, can be best with a compression top.
5. Technologically advanced
A lot of workout apparel brands have gotten along well with the advancements in technology. This means that you should too.
In terms of fitness fabric, new workout pieces are featuring anti-microbial treatments to combat odour, while others have built-in ultra-violet protection to fight the sun's harmful rays. The advancement you need is already in front of you.
When trying to do long bike rides at night, glow-in-the-dark shirts or luminescent jackets are also available to keep you visible. If you are an adventurous person who loves hiking a mountain to another, a synthetic version of the natural insect repellent found in chrysanthemums can also be found in workout shirts.