You might have been planning for a beach getaway or wants to start surfing while the weather is great for it for a while now. If you are excited to do these things for fitness or recreation, make sure your men's swimwear will not stop you from enjoying so.
There are some things to consider in looking for the perfect athletic swimwear or a modest pair of hydro shorts you want to buy. The list starts with comfort, type of material, durability and design.
However, what most of us buyers often fail to consider most is if it perfectly fits our body type. Remember: no two men will wear a suit the same way.
We all have our own body types and there are specific kinds of swimwear that will make us look our best. Whether you are lean and tall or a little bit stocky, this guide will help you know where you will fit in.

Men's Swimwear Kinds for Various Body Types
1. For tall guys
Fortunately for tall men, you have the most freedom in choosing the swimwear that will look great in your body type. However, you can resort to some rules just to protect yourself from any swimwear slip-ups.
One of the most common mistake among tall guys is the thought that they can still wear super long and baggy skater-shorts. At present, it's no longer appropriate. It's the '90s trend we should all get over with.
Though it's okay for boys to wear something longer than a pair of mid-length trunks, you shouldn't go any lower than the knee. Also, a shorter pair of shorts will make your legs look too long.
Good-patterned board shorts will keep things in proportion and will draw attention away from your height.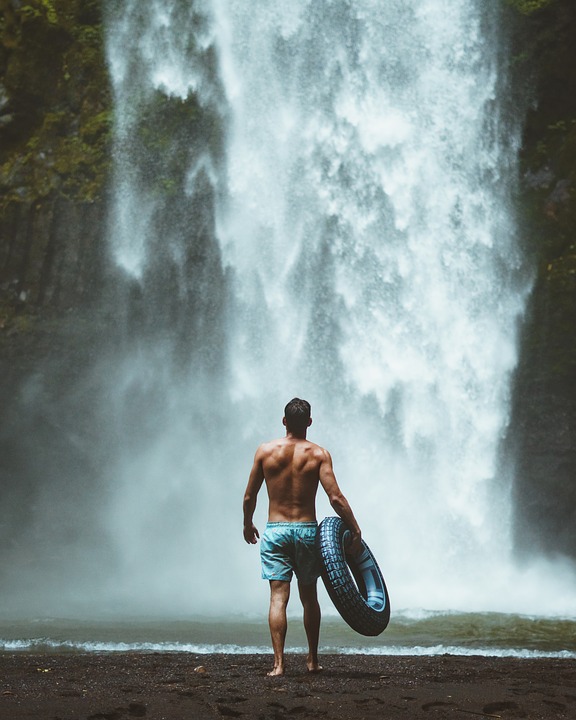 2. For short guys 
For men who stand below 5'8, the most ideal swim shorts to wear is a mid-thigh length. A shorter inseam will give make your legs look longer.
Also, you can opt for a more boxy-fit pair and shorts with light and fun patterns to add to the illusion of your height.
3. For big guys
Bigger guys somewhat have the most struggle in deciding what to wear on the beach or when going swimming in a resort. However, it doesn't mean that there is no swimwear that will suit your body type.
Just because your abs aren't particularly beach-ready, doesn't mean you should cover everything up and avoid some fun in the sun. You can opt for a boxy mid-thigh fit if your legs are in good shape.
To help create a visual balance between your legs and stomach, you can go for shorts that are cut above the knee. It is important for bigger guys to match the length of their shorts to their height.
If you are short, overly long shorts are inappropriate since they'll make it look like you have a lot of stomachs, but no legs. In terms of colour and patterns, solid and intense hues highlight your size and silhouette, so the best choice is light colours and subtle or vertical prints.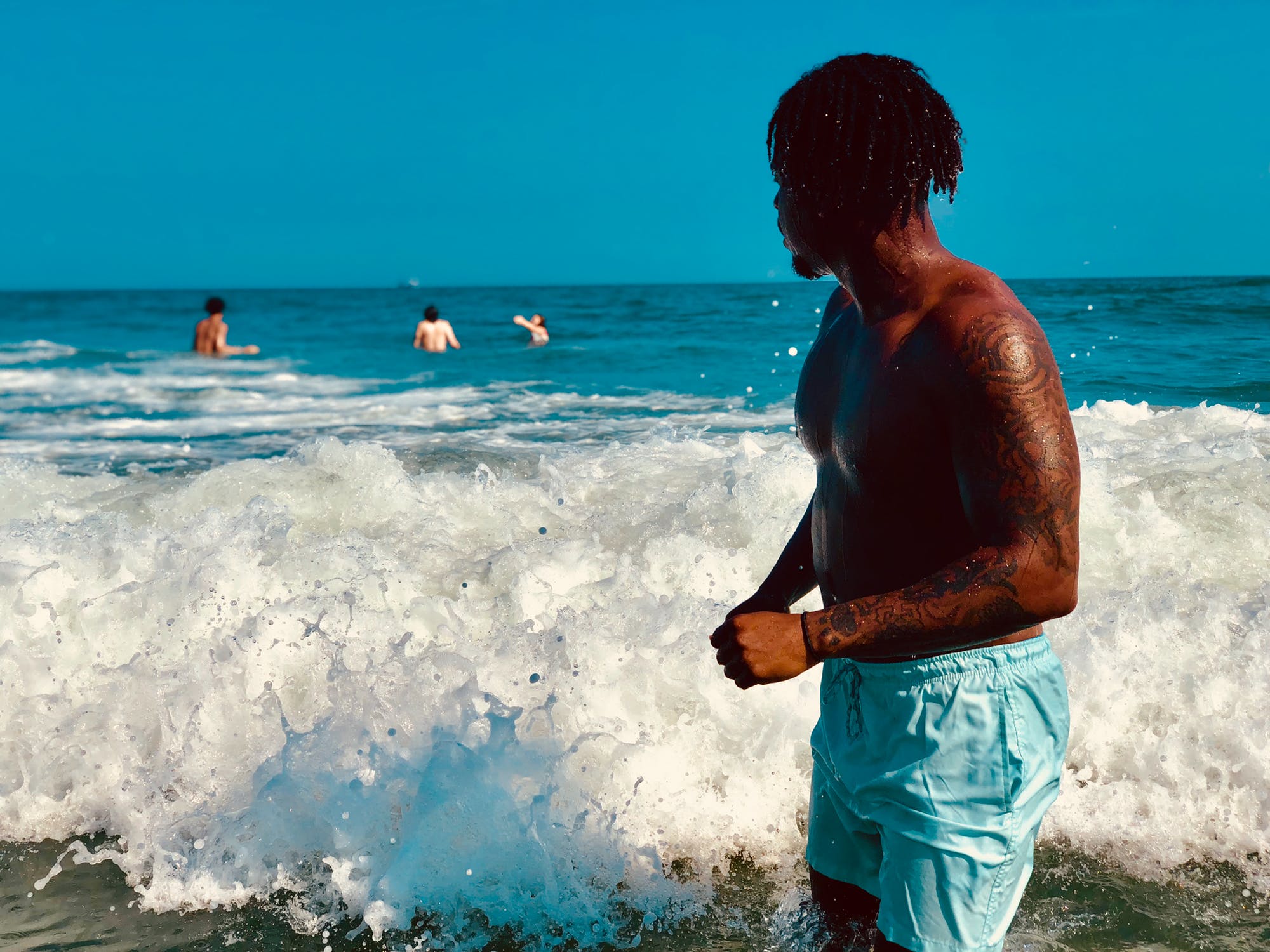 4. For thin guys 
Being skinny isn't a bad thing and there are a few tips you can take note in choosing your modest swimwear. If you are thin and under 5'8, you can make your legs look longer with a mid-thigh or higher inseam.
Also, oversized trunks will make you look like wearing a woman's skirt so you can opt for shorter length as a pair around a 6-in. inseam. It shouldn't be too short though, so you'll not look like you forgot to put pants on.
In terms of print, a bold or busy pattern as one with thick horizontal stripes will create an illusion of bulk—in a good way. Also, fitted trunks aren't a bad idea.
They will reduce the amount of material that would otherwise just hang loosely or cling to your legs when wet. Tailored shorts are also often made from thicker materials to help add more girth.
5. For athletic guys
If you have been seeing the gains you've worked hard in the gym or the sport you love to do, there is a reason to show off a little bit. Don't be afraid to wear a fit that's shorter and tighter.
This might require a shaped body and a good dose of confidence but you might as well claim the reward of what you have sweat hard for.