A woman from Halifax, Canada, who was born without arms and legs, did not let her disability to stop her from being a rugby player and a CrossFit athlete.
Lindsay Hilton is showing people that there is no excuse in hitting the gym to achieve a good physique.
She wears this women's tank top with confidence as she does her workout routine. Prepare now your women's tops or any women's sleeveless tops as you will itch to go to the gym after meeting the CrossFit sensation who was born without arms and legs.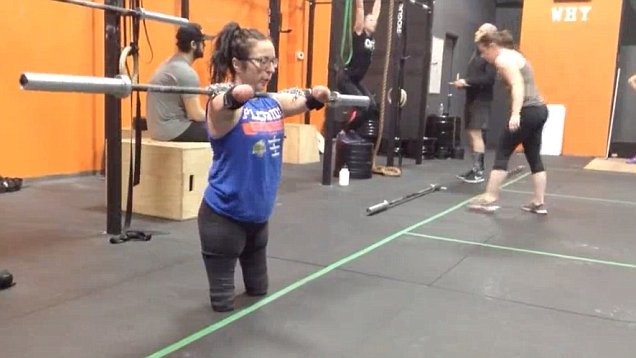 Figure It Out
In a video uploaded on social media two years ago, Hilton was seen doing her intense CrossFit routines, which included heavy weight lifting and WODs. The footage has been viewed more than 6 million times and has inspired a lot of people.
Indeed, Lindsay is a living proof that everyone can enter into the world of fitness and that desire and hard work will always produce good results.
In an interview with The Washinton Post, she revealed her secret to her workout training: finding a way to make things work.
"It's kind of crazy…I definitely was not expecting that many people to see me do that workout. Basically, everything I have accomplished with CrossFit has been trial and error. I may not be able to do every movement, but my attitude is I'll just figure out a way to make it all work."
It does not just show her passion for training. It also revealed her creative side as she finds an alternative to being able to perform a specific exercise like attaching velcro straps in a chain to do the clean and press.
"I've had more of the 'Let's figure it out' type people in my life, and that video is proof."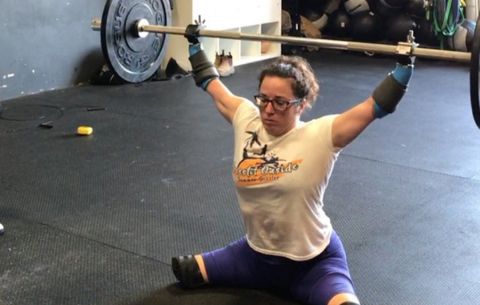 Not Different
While many people call her as an inspiration to their fitness journey, Hilton wants it otherwise. You may call her a great athlete, a rugby player, a strong woman but she does not want to be called inspiring. For her, she is not different, and she just wants to be good as a person, not someone without arms and legs.
 "I just think, you know, I'm kind of doing everyday activities. Because I've been the same way my whole life, I don't see myself as different than anybody else. I'm not setting out to be inspirational. I'm trying to do things that I enjoy and that challenge me."
She said:
"If you're inspired because I go to the gym or I can lift a certain amount of weight, that's great," she says. "But the 'no excuses' thing has a feeling of condescension to it, mixed with a certain vibe of inspiration porn. No thanks. To call me inspiring is to set me apart in some way like I'm not normal. But I can do everything you can, I just do it without arms and legs."
For her, anyone can do what she does, regardless of their ability. It all boils down to two words, which also happened to be the name of her blog: JUST TRY.
"Just try, and if it doesn't work, then okay. But at least you know you've tried. Some of the best things that have happened in my life started with me being hesitant about it and doing it anyway. I think that's advice that works for anybody."
Watch her training in the video below: