Exercise with animals has been a thing now in the world of fitness. There is doga or yoga with your dog, goat yoga and cat yoga. Another animal is joining the fad as bunny yoga now exists.
If you are looking for extra motivation on your fitness journey, you can try bunny yoga and enjoy the company of cute rabbits.
Prepare your workout t-shirts and gym outfits and try this adorable exercise.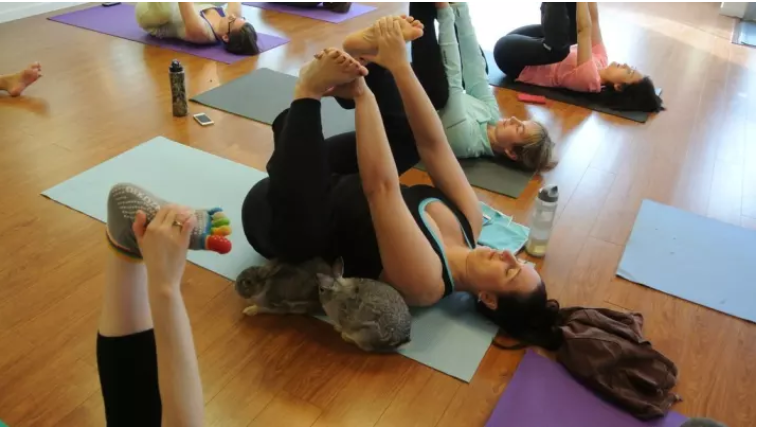 Extra Boost
In 2016,  a gym in Richmond, British Columbia called Sunberry Fitness launched a pair of classes of bunny yoga. The exercise instantly became a thing and tickets were sold out in just three days in a city that has an overpopulation of rabbits.
The furry animals gave people an extra boost while doing yoga, which requires relaxation and calmness of the mind. But more than that, the classes were done to benefit an abandoned rabbit charity named Bandaids for Bunnies.
Due to the overpopulation crisis in the city, plenty of rabbits were abandoned in the streets.
"They end up malnourished, injured, sick, hit by cars, and attacked/killed by predators, both animal and human. These rabbits need help."
This is the reason why Sunberry Gym stepped up and decided to raise money for charity works.
Enroling in this class is like shooting two birds in one stone: improving your physical and mental health and helping abandoned animals. Now ready your gym t-shirts or long sleeve t-shirts as bunny yoga may come soon into your place.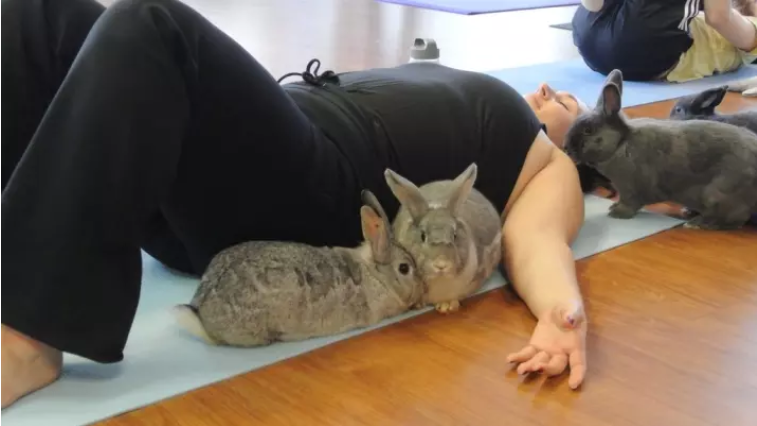 Viral
The idea of putting up a bunny yoga class stemmed from a joke from the gym owner and a member of the organisation. Good thing, it came to fruition as it was able to raise awareness in their city about taking care of the rabbits.
They started to hold bunny yoga classes in November 2015 and was followed by another session in early 2016. Each student paid $20 per class to enjoy the fun and twist of doing yoga with rabbits. The challenge is they need to avoid the ten rabbits hopping around the room while they stretched their legs and arms.
"We take rabbits that we know are going to be a good experience for the class. They like to choose their human. You'll have two or three girls in the room, and the bunnies really like their mats."
The gym raised almost $1000 after two sessions and planned to hold another class in the Easter.
The bunny yoga class as uploaded on social media, where it gathered over 6 million views on Facebook.
Watch it in the video below: