Sports bra, leggings and the perfect pair of workout shoes marked check — now it's time to look for the perfect top to slay your workout with comfort and performance. After all, what you need is the perfect apparel to make the most out of getting and staying fit.
So the question now is: how do you choose your ideal tank? Of course, not all ladies live in the same climate, do the same workout and have the same size.
For example, if you have programmed your exercise to make you really sweaty, you have to look for a design that absorbs moisture from your skin. Look for something in the market that's made of a fabric that will keep you dry during the workout.
Also, if you plan to workout outdoors all year round, you may need one designed to protect you from various elements. Explaining further in a more organized manner, here are the qualities you should look for in a workout tank top before wasting your money for the wrong one.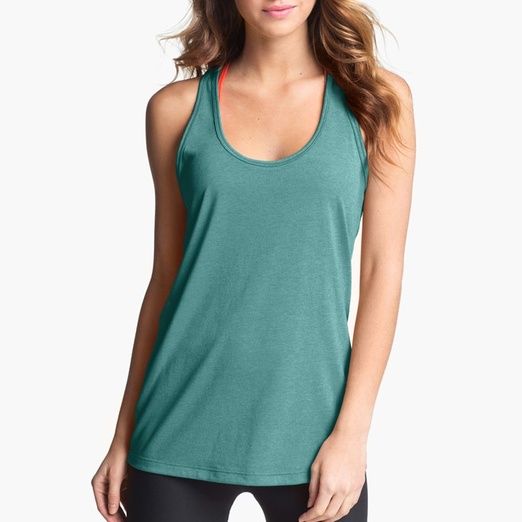 The Qualities You Should Look For in a Tank Top 
There are a lot of apparels in the market at present. If you don't know how to shop well, you might regret a decision after you have used the piece of clothing that's worth so much.
Since the choices in front of you are endless, here are the qualities you should look for to limit them to the best ones:
1. Breathability
If you live in a hot climate or your body just overheats when you start getting active, what you should look for in a tank is breathability. A design made up of lightweight fabric will be your best pick.
Also, some brands made of moisture-wicking stretch fabric made from polyester helps keep air circulating from outside towards your skin. It will also be beneficial to choose a racerback design to add breathability on the shoulders and back.
Aside from choosing sweat-wicking material in a top, you should also consider looking for one with minimal or no fancy gimmicks like tassels and zips. The last thing you want is to add it up to the weight of your workout or have something suspending in front of you, hassling with every equipment you use.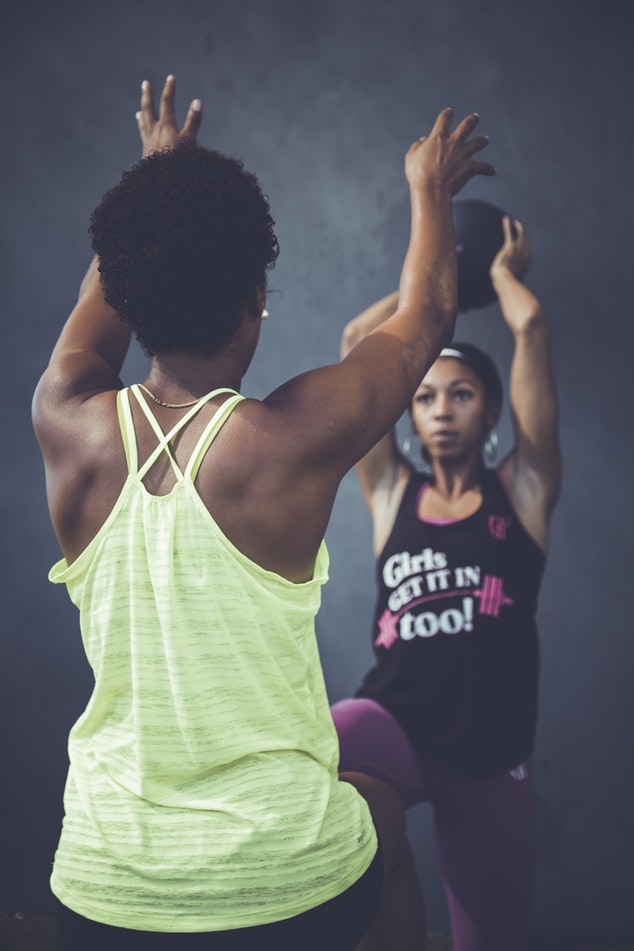 2. Stretchability
Workouts vary from running, weightlifting in the gym or doing striking yoga poses. If your workout needs a little bit of that stretchable feature, look for a design that will not restrict your movements.
One of the best choices of women's tops will be those made up of soft, silky and breathable materials with the right level of stretch.
3. Fabric
There's nothing worse than preparing yourself for a killer session of core-strengthening exercises or strength training only to get bothered throughout the whole workout with a tank top so tight.
Of course, one of the most important things you should look for in women's tank tops in comfort. And most of the time. comfort boils down to the type of fabric used in a top.
Make sure to check if the materials used are of high quality and will complement the type of workout you will execute.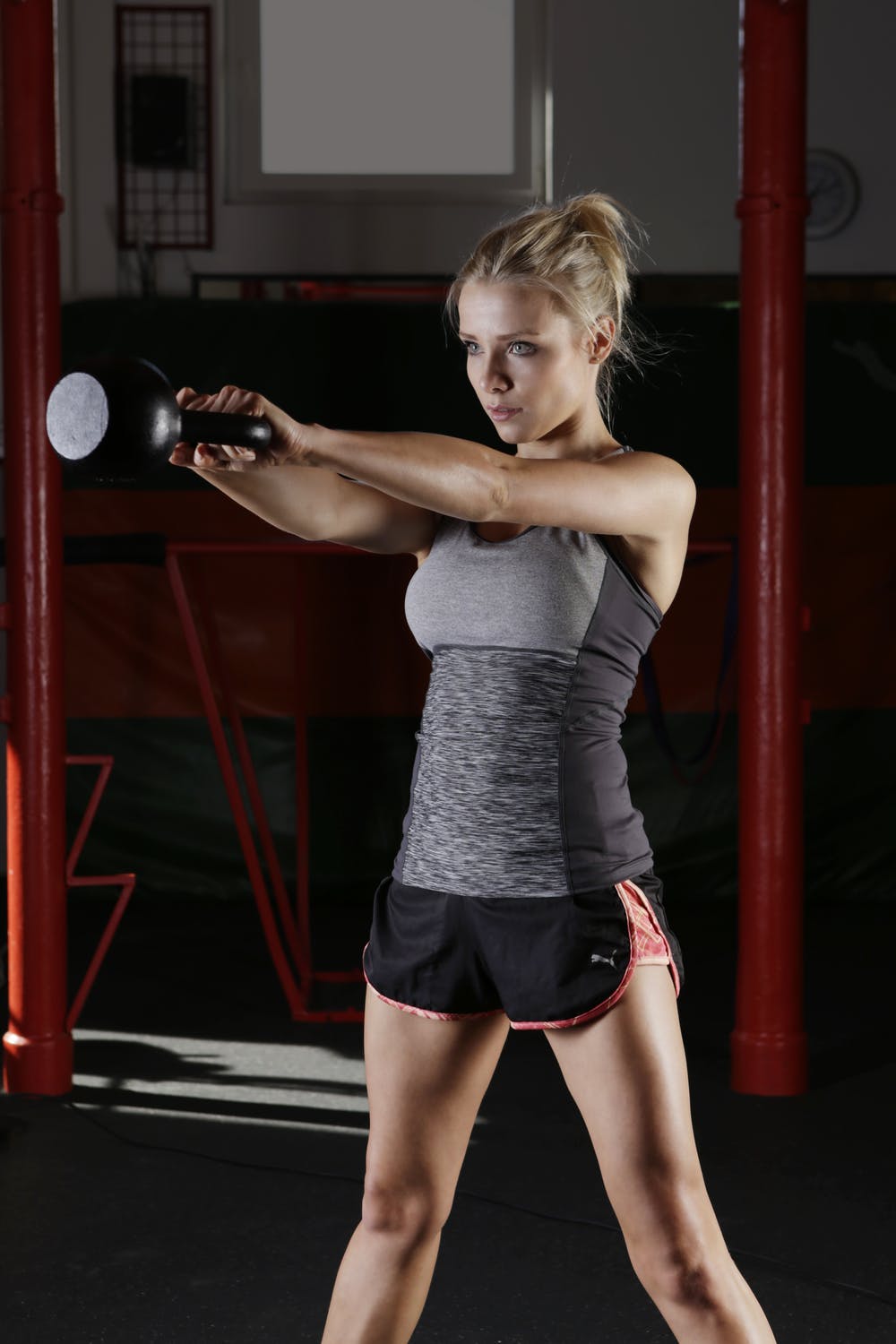 4. Size
The primary element of exercise is movement. Of course, you wouldn't want your movement to get limited with a top that's too small that it rides up on your underarm when you raise your hands.
Also, you wouldn't want one that reveals your bras too much on the side if you aren't wearing a sports bra that matches. If you are looking for plus size women's tops, there are many available in the market.
The fit needs to be loose enough to be breathable and comfortable but not big enough that the sleeves constantly fall on the shoulders. Also, running, biking, hiking, stretching or working out at the gym requires various kinds of fit and you need to consider every activity you planned to do.
5. Built-in Support
Just like the workout shorts, there are tank tops designed with a built-in shelf bra to provide the comfort of only wearing one apparel on top of your upper body. This will help you make the most out of your workout by just having a single wear to cover you up.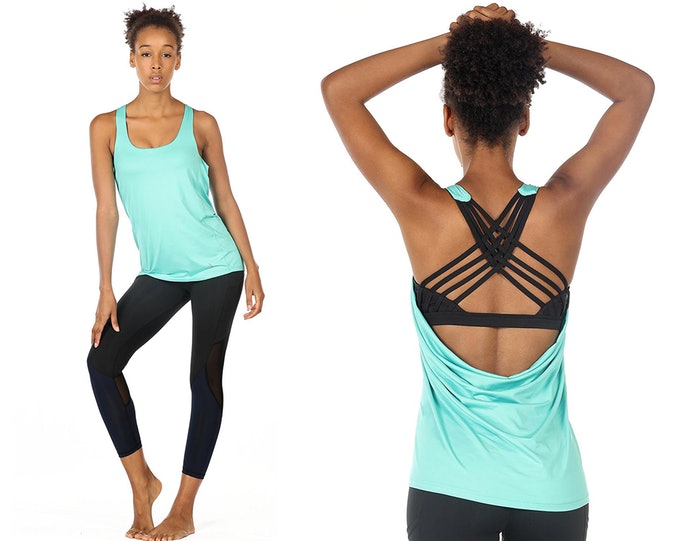 6. Colour
Most of us have a style of dressing ourselves up during a workout. There are a lot of cute women's tops out there but you need to consider the bottoms that you want to pair with the top you'll be buying.
If you're someone who mostly wears black leggings to the gym, pastel colours of tops will be a good choice. If you love running trails with colourful shorts, you might as well go for simple tanks to pair on them.