The fitness world continues to flourish that yoga instructors are introducing new things to attract people to their classes. Add rooftop yoga to this long list of latest fitness innovations. 
But before you tag this new trend as a plain gimmick, know first the science behind this latest yoga craze. Rooftop yoga is not just about doing yoga on a rooftop. It aims to bring a visually stunning and physically rejuvenating mode of exercise.
Wear your favourite yoga shorts or gym shorts and discover the benefits of rooftop yoga.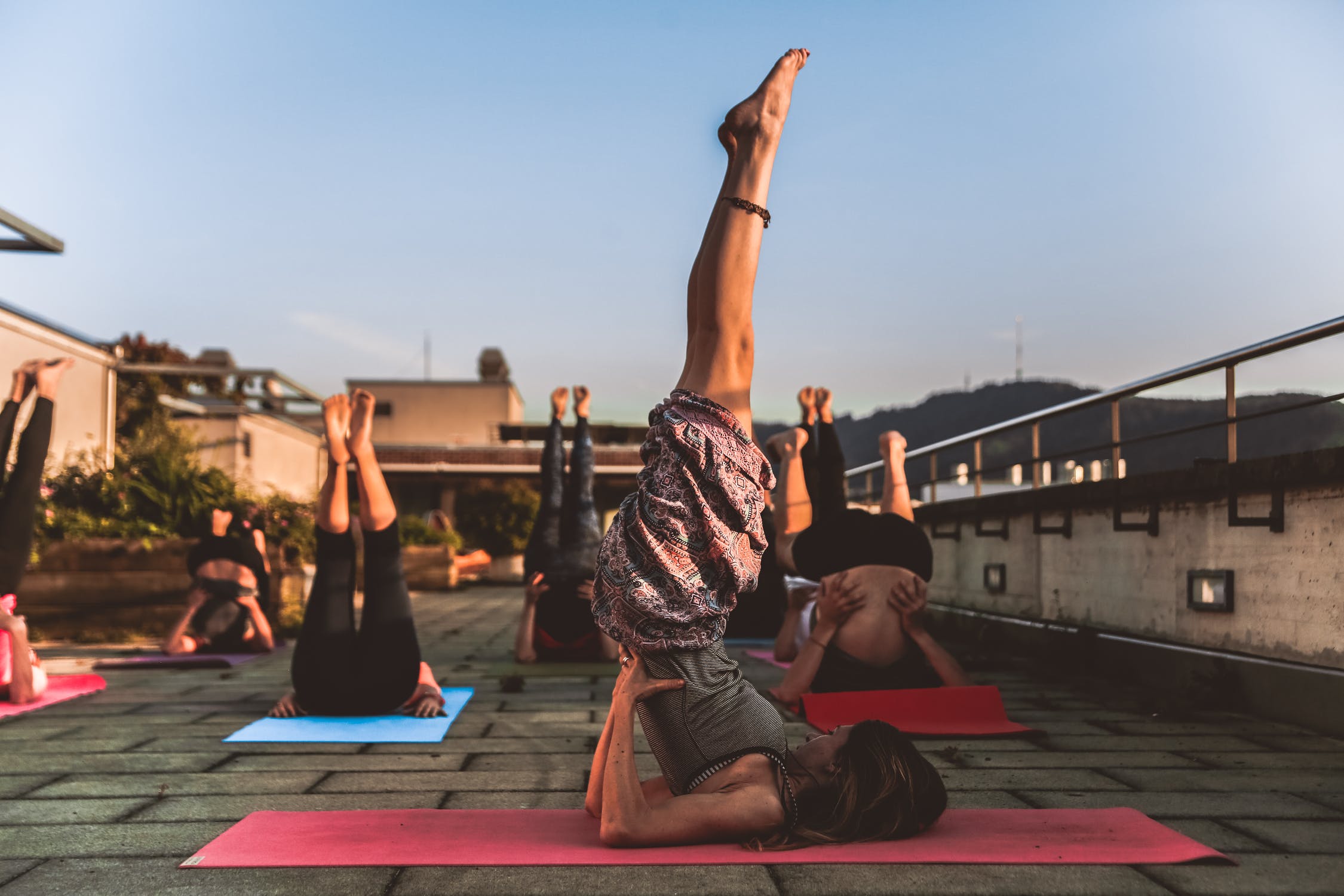 Spectacular
No doubt, there are millions of yoga classes happening around the world every day. However, only a few classes can bring the spectacle to the table like what rooftop yoga does.
In London, you can stay in shape by doing yoga atop its 87-story tower, The Shard, while enjoying the stunning view of the city. This is just one of the hundreds of rooftop yoga classes abundant in the United Kingdom and in the United States.
According to the founder of the Fat Buddha Yoga, Jessica Skye, the goal behind this exercise is to allow residents and visitors (and even non-yogis) to enjoy the spectacular city view while keeping up with their fitness regime. It's like shooting two birds in one stone.
Skye was a non-yogis before, but she was able to mould a passion for yoga during her vacation in Bali Indonesia.
"I wanted to get away from the lotus flower, hippy-dippy vibes of yoga. "I just wanted something that was a little bit more tongue in cheek. I've always been someone that needs to move around," explains Skye, "And someone that needs to work out, so I found a yoga class and on a whim just tried it." (transcript from CNN)
The 28-year-old founder shared that doing lazy yoga poses in this London tower will bring fantastic experience and is perfect for people who want to take time off from their work.
"The scenery is an amazing experience, especially at sunset. You feel removed from the city in a sense. You can still hear the hum of London but it's such a nicer experience. The pop-up nature of the classes appeals to young corporates who just want to [forget] about work for an hour."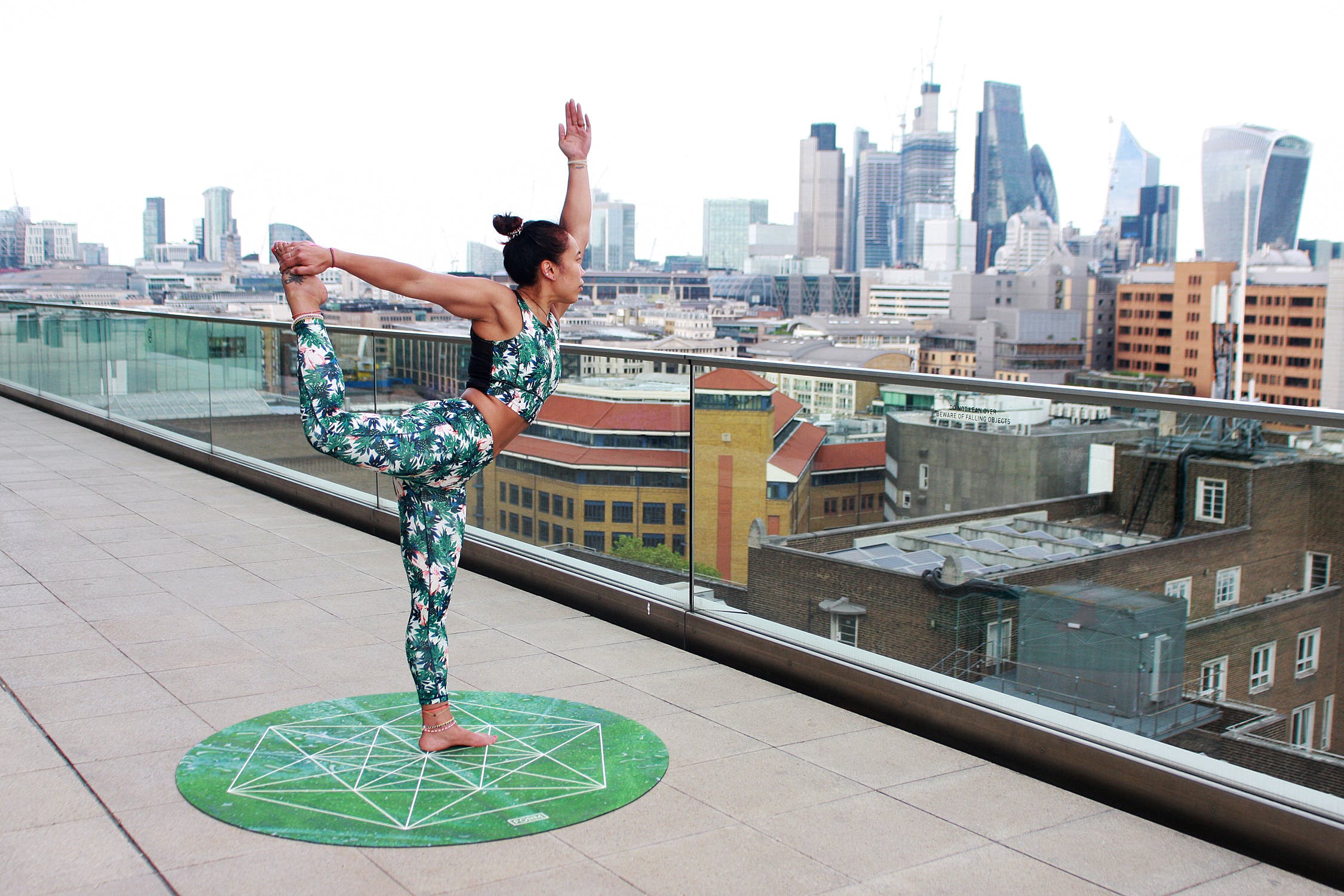 Peaceful
Practitioners said that the best way to do rooftop yoga is in the morning or afternoon when the sun rises or sets. During this times, your body will achieve an incredible state of peace and tranquillity. You breathe fresh air while you feel the warm breeze touching your body.
When you open your eyes, you will be amazed by the beautiful scenery, with the clouds complimenting the city view giving you a perfect start or end of your day.
Because rooftop yoga is visually stunning and physically rejuvenating, it has reached different cities across the world including Dubai, Los Angeles, and New York to name a few. Rooftop yoga is definitely not a gimmick just like other yoga types. It transforms a normal routine into an extraordinary experience.
Bring out your sweat shorts or workout shorts and experience rooftop yoga now like the girls in the video below: