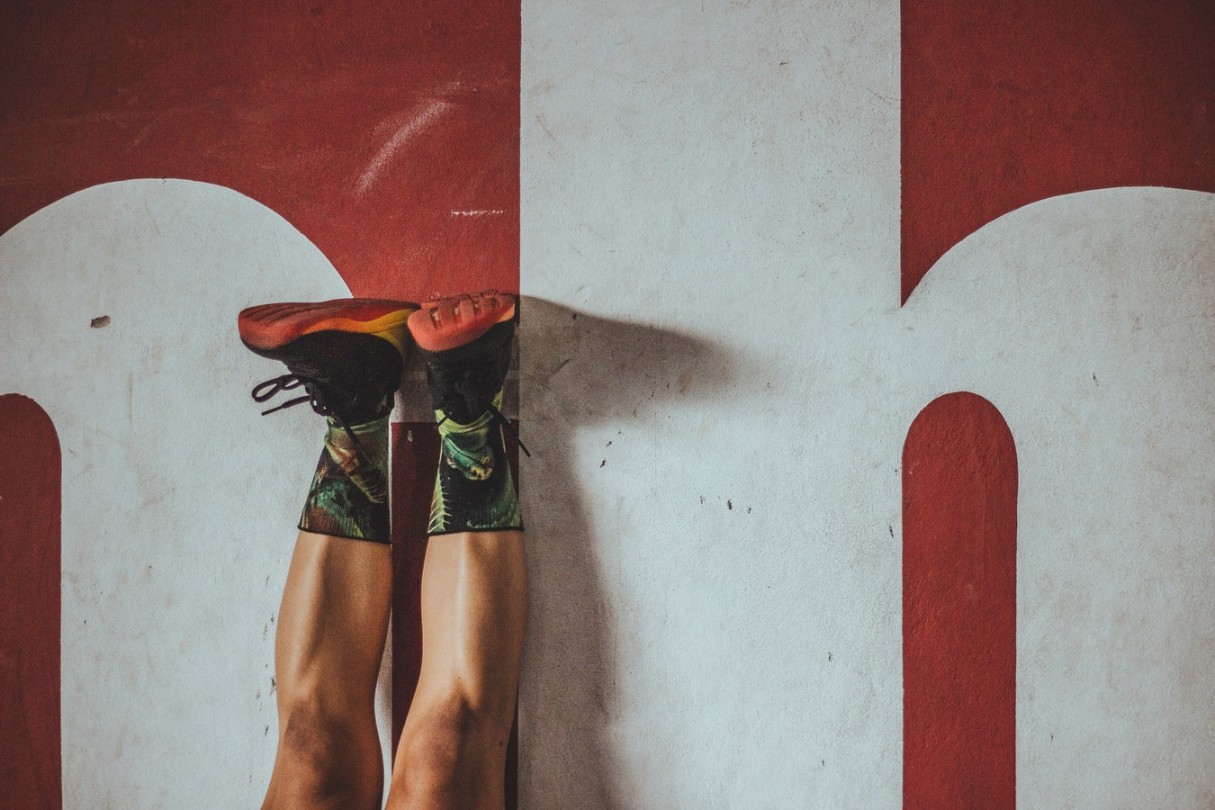 A lot of athletic runners and active men wear compression socks in their fitness and sports activities from the past years until today. A lot of athletic runners live by them for comfort, performance and recovery.
Though there are doubts on whether compression socks really improve active performance and recovery, there are efficient benefits that make them one of the best choices. If you haven't been experiencing them on your run or workout, you might be losing a good deal.
To help you out in choosing which among the varieties of compression socks is best for you and your fitness activity, here are the major things to consider:
1. Level of Compression 
In determining a compression gear's level of pressure, there is a medical abbreviation "mmHg" that stands for "millimetres of Mercury", which is a unit of measurement for pressure. It's the same measure used in taking human blood pressure.
The level of compression needed varies among active men depending on size, activity and preference. Here are the major levels of compression in athletic socks and the conditions they best suit.
15-20 mmHg for Over the Counter, daily wear and sports recovery
This compression level has the least pressure and is great for daily wear, travel and sports. It is easy to wear and it helps improve blood circulation without being too tight on the legs.
15-20 mmHg compression socks come in a variety of fabric to fit any lifestyle. This is the most versatile pressure level that benefits a lot of active men.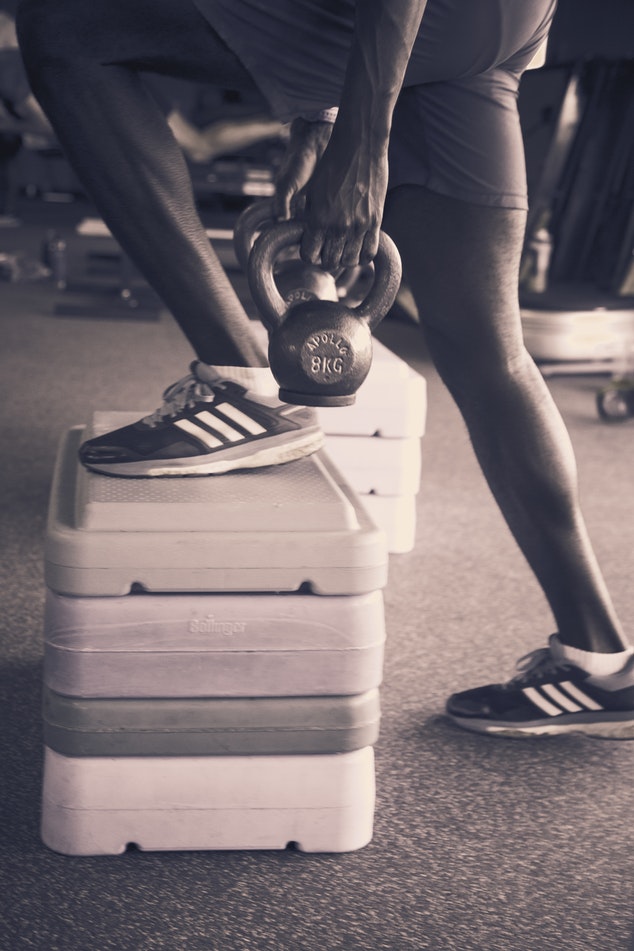 20-30 mmHg for daily wear, sports recovery, medical recovery and to manage mild symptoms
20-30 mmHg pressure level on compression socks is great in treating varicose veins, spider veins, swelling (oedema) and post-surgery recovery. However, you don't need to experience all these to wear this level of compression.
Some runners who want more support on the foot and legs during prolonged and challenging runs can wear this type of compression socks. They can be worn on preference and comfort.
30-40 mmHg for managing moderate to severe symptoms, medical recovery and daily wear
This is the strongest level of compression in socks that are mostly recommended for blood clots (DVT), lymphedema, severe swelling (oedema), severe varicose veins and post-surgery recovery.
2. Length 
They sit just below the knee, covering the entire calf.
There are some compression socks that are stretchy enough and some tend to pull them over the knee. This is a wrong practice because they will just roll down and make you feel uncomfortable, worse, dangerous.
This length comes up to the calf.
This design sits just right above the ankles.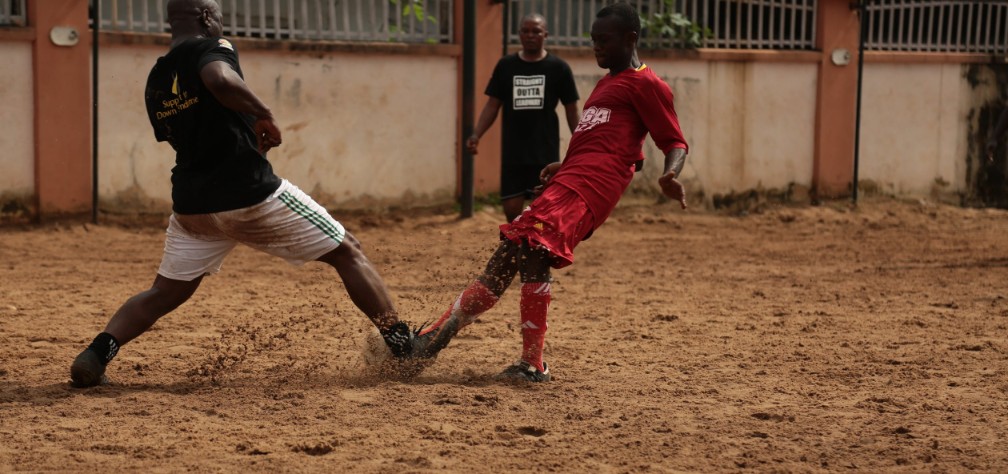 Socklet sits just right above the shoe line.
This length covers your entire leg, sitting up to the top of your thigh before the fold of the buttocks. This intends to improve circulation throughout the entire leg and can be considered as a compression stocking instead of a sock.
The waist-high or pantyhose compression stocking covers both legs and the torso portion with a legging-like design. This works best in bringing swelling up and out of your legs through your hips.
It is usually worn by women recovering from injuries, surgeries or childbirth.
3. Thickness
This factor can be based on active men's own preferences but they can also serve specific purposes. A lot of athletic sock materials and styles provide different levels of cushioning for your feet to suit various needs.
Thick designs offer extra padding in the heel an toes to provide superior underfoot comfort. This is best for people who want more cushioning and protection from blisters.
However, they can be a hurdle when trying to fit into a new pair. In general, they are appropriate in running under cold weather conditions.
Thinner socks offer lighter apparel and better road feel. They are great for hotter seasons since they offer more breathability.
However, thin socks can cater more friction when running, resulting in having some blisters on the feet.
4. Fabric 
In terms of fabric, the general rule of thumb is to stay away from cotton. This is because cotton is moisture-absorbent and spongy.
If your feet sweat a lot or you step on a puddle when running, for example, they will get soaked in water because this fabric doesn't wick away sweat.
Also, damp socks can make your feet smell really bad since wet fabric on your feet is an ideal breeding ground for bacterias. You can also get blisters and other injuries after a long run or workout session.
The best workout socks are made from synthetic materials such as acrylic, CoolMax, and polyester. These are the materials you should look for in buying a new pair. Some also have an excellent mesh venting system and anti-odour properties.
If you frequently get blisters after exercising, you can opt for anti-blister socks with a double-layer system. If this is not available, you can try wearing a second layer of sock or buy a thicker pair.