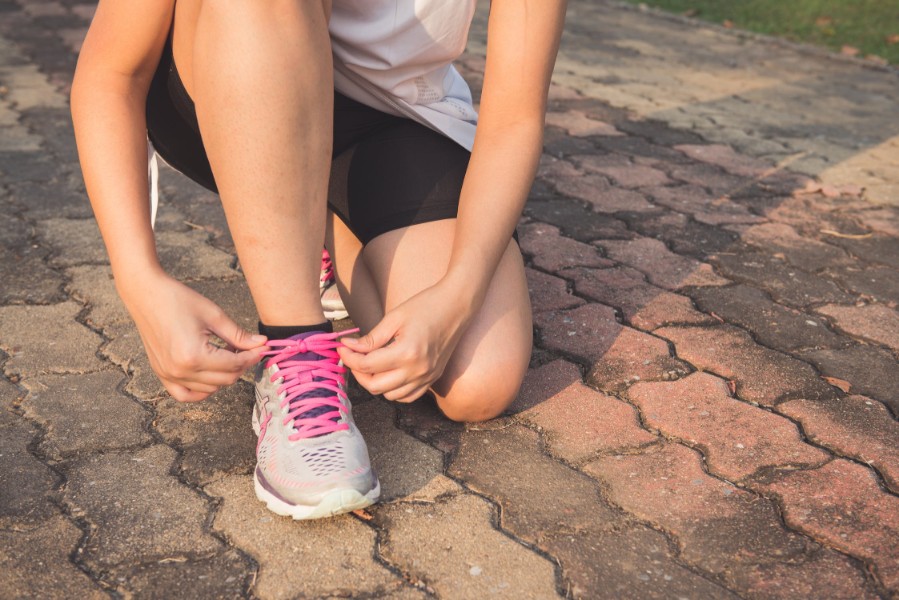 If you think socks are all the same and as long as you are wearing a thick and good quality pair, you can run your best, you're not on the right track. Yes, there are socks specifically made for runners.
They are more than the typical casual socks for running errands and going to the mall. Running socks are designed to keep your feet dry and comfortable while running for prolonged periods of time.
Of course, all of us sweat a lot when running, including the feet. And since they are your instrument in having a great run, it is crucial to keep your socks and shoes as comfortable, durable and functional as possible.
Why is it Important to Wear Running Socks?
You might have been considering socks as a second thought accessory in preparing for a marathon. However, choosing the right running socks is as crucial as choosing the perfect running shoes.
There are a lot of consequences in choosing the wrong pair of socks in running. For example, it might result to toenail problems, bursitis, blisters, infections, and other serious foot issues.
These things might compromise your running if they happen due to wearing an ill-fitting pair of running socks. Good news because the perfect socks will not only improve your performance but keep your feet healthy as well.
Tips in Buying the Running Socks Just Right for You 
1. Say No to Cotton
To cherry-pick the most beneficial running sock, the most important factor to consider is none other than the material. Stay away from cotton, as many articles on workout clothes suggest.
This is because cotton is moisture-absorbent and spongy. If your feet sweat a lot or you step on a puddle, they will get soaked in water because this fabric doesn't wick away sweat.
We all know how bad running in damp socks can be. Your feet can smell really bad since wet fabric on your feet is an ideal breeding ground for bacterias. Also, you can get blisters and other injuries after a long run.
Aside from that, cotton socks aren't great for winter. They make your feet feel damp and cold, making the run miserable.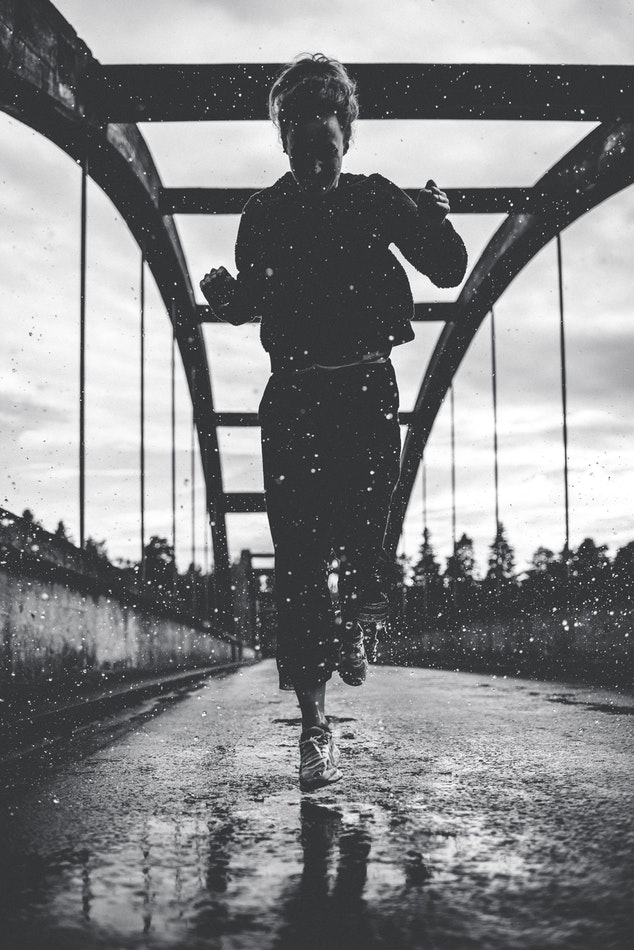 The Perfect Material for Running Socks
At present, fitness apparel manufacturers have created running socks with technical materials that are lightweight and has sweat-wicking features. These high-performance socks pull away moisture from the skin, making your feet comfortable and dry.
The best running socks are made from synthetic materials such as acrylic, CoolMax, and polyester. These are the materials you should look for in buying a new pair. Some also have an excellent mesh venting system and anti-odour properties.
If you frequently get blisters after running, you can opt for anti-blister socks with a double-layer system. If this is not available, you can try wearing a second layer of sock or buy a thicker pair.
2. Choosing the Right Size
After looking for the right fabric, make sure you are choosing the right fit too. It shouldn't be too large to sag or too small to bunch up.
Also, your socks should provide the right cushioning required to make your feet comfortable. You have to assure that it will not irritate your skin nor leave substantial imprints in the calves or ankles.
One of the most irritating moments when running (or even on simple occasions) is when the socks bunch up and slip your shoes. They shouldn't be sliding around, just the perfect fit under the arch of your foot and around the heel.
To know whether it's you pair, make sure the heel portion of the socks perfectly holds around your heel without the need to stretch. Also, you can opt for compression socks that fit tight to the skin but not to the point of restricting your toes' movements.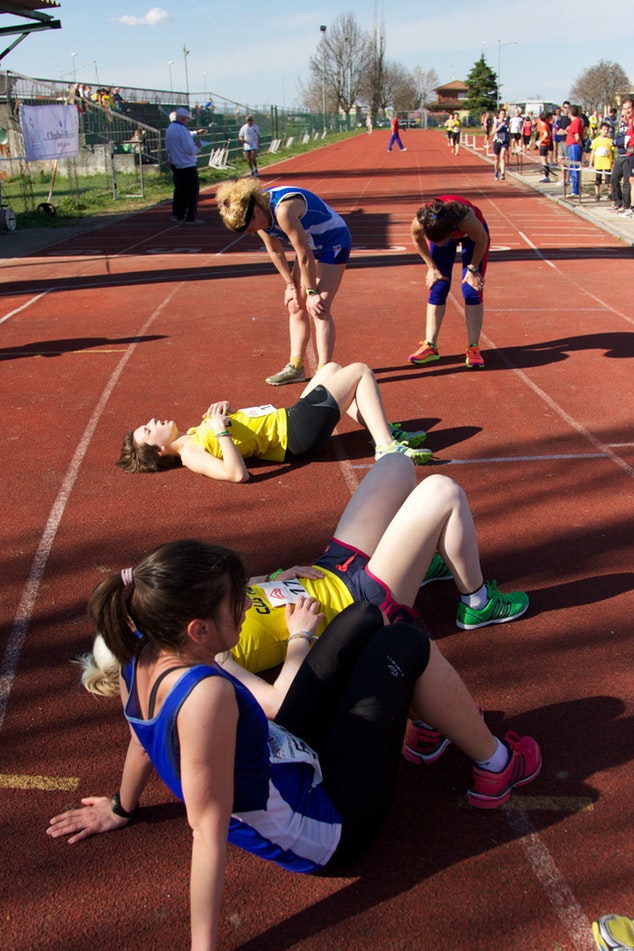 4. Variety of Lengths
They sit just below the knee, covering the entire calf.
This length comes up to the calf.
This design sits just right above the ankles.
Socklet sits just right above the shoe line.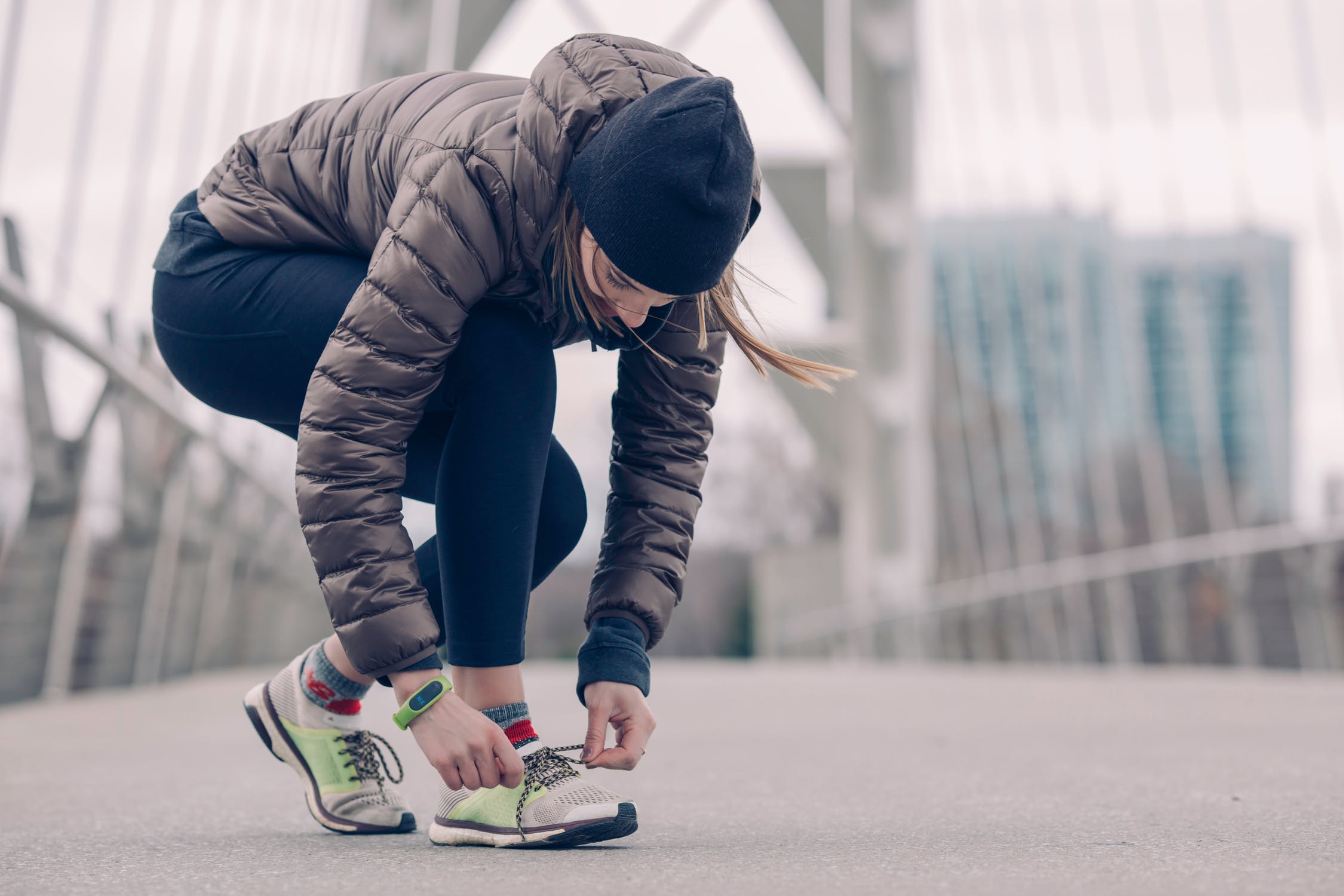 5. Thickness of Fabric
Based on your own preference as a runner, socks are designed with different levels of padding. A lot of athletic sock materials and styles provide different levels of cushioning for your feet.
Thick designs offer extra padding in the heel an toes to provide superior underfoot comfort. This is best for people who want more cushioning and protection from blisters.
However, they can be a hurdle when trying to fit into a new pair. In general, they are appropriate in running under cold weather conditions.
Thinner socks offer lighter apparel and better road feel. They are great for hotter seasons since they offer more breathability.
However, thin socks can cater more friction when running, resulting in having some blisters on the feet.