A female bodybuilder who nearly died after suffering a bowel condition called Ulcerative Colitis went on to defy the greatest battle in her life on her way to becoming a world champion.
Zoey Wright, who is a 26-year old athlete from the United Kingdom, had one of the most inspiring stories in the sports today. Despite carrying a colostomy bag, she is confident to wear her tank top and her gym shorts and perform the sport she loves.
(Rocking that sweat shorts or compression shorts while carrying a colostomy bag really talks about her bravery.)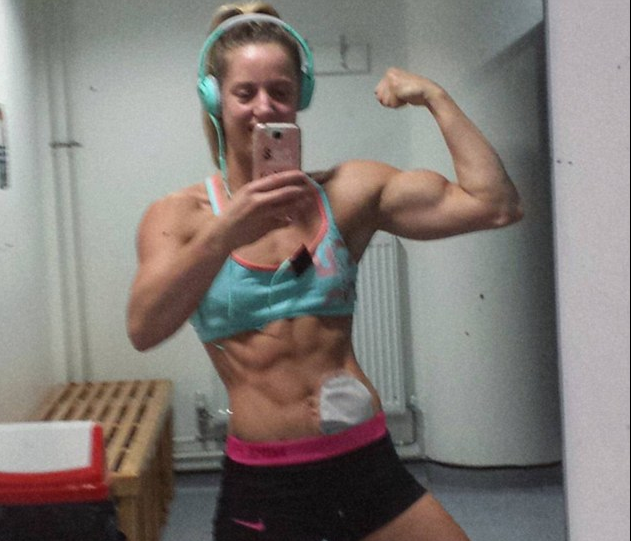 Serious Battle
The British bodybuilder has to pass through the proverbial eye of the needle before reaching an impressive feat in the sport.
In 2012, she suffered a severe bowel disease called Ulcerative Colitis, which took a massive toll on her body. The condition caused her body to shut down as white blood cells assaulted the healthy lining of her bowel wall, which made it ulcerated. Because of this, she experienced extreme weight loss due to recurring diarrhoea and chronic fatigue, with her weight plummeting to eight stone from 10 stone.
"I just cried. I cried a lot. I could barely walk and sometimes I couldn't even leave my bed to even wash myself because I was so weak."
She was often brought to the hospital and took different drugs to cure the disease, to no avail.  Two years after, she decided to undergo a major operation, a decision that changed her life dramatically.
She underwent ileostomy surgery that formed a stoma to the abdomen from her small bowel. After the operation, she decided to stop taking medicines and started bodybuilding instead.  But it wasn't an easy journey as her disease continued to affect her even when she started to feel better.
"My UC would remind me it was there, tearing away my insides, causing me chronic pain and leading to countless hospital admissions, countless drugs, treatments. It was mentally and physically pulling me down."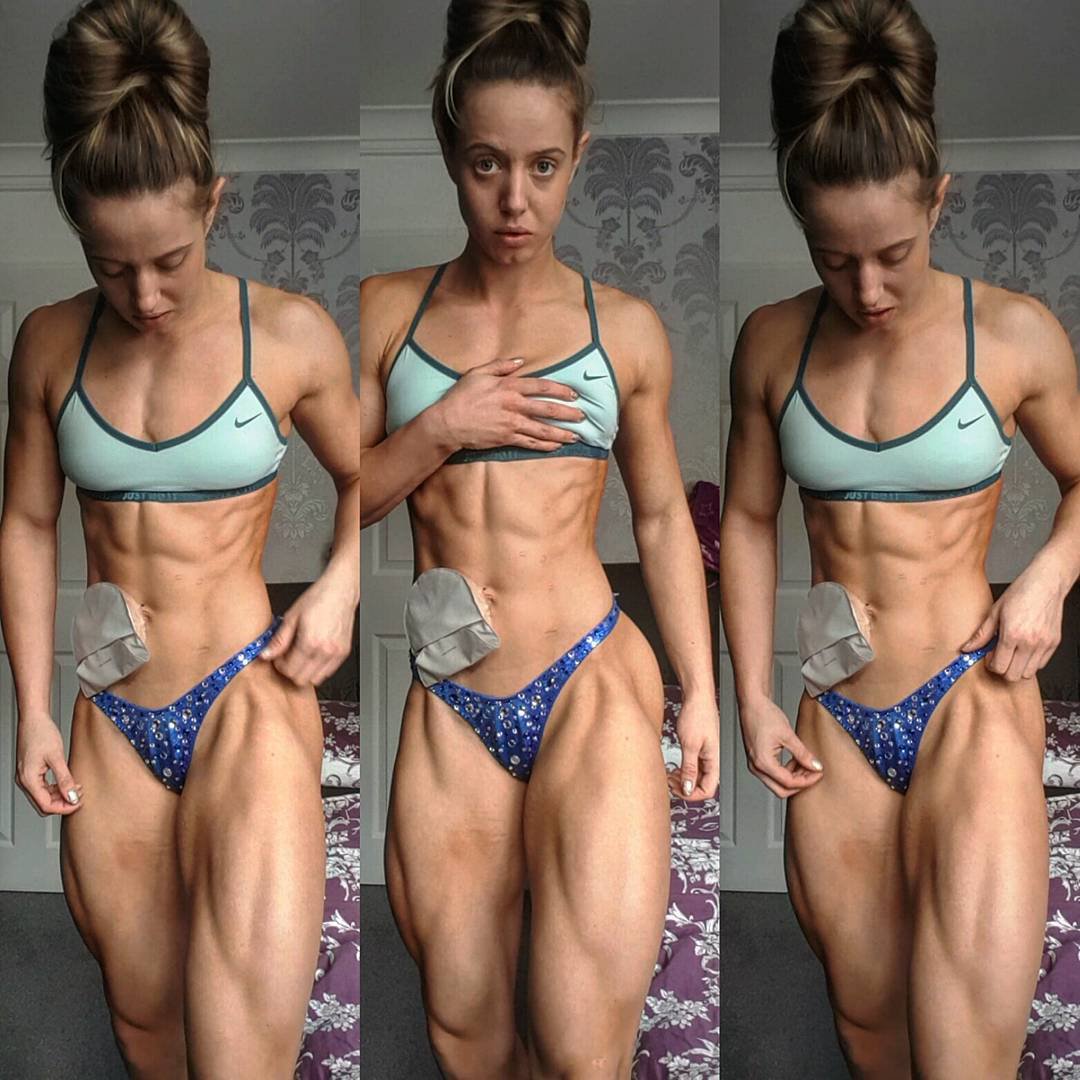 No Giving Up
But no disease is too strong for someone who has big dreams. The 26-year old did not let her condition to stop her from reaching greater heights. Instead, she used it as a launching pad to soar higher up there in the sky.
She was able to beat the disease then became a world champion in bodybuilding.
Wright won various bodybuilding tournaments. Including Overall World Champion in Pure Elite, the biggest growing fitness modelling federation in her country. Aside from this, she was named as the new face of USN.
"Whenever I felt down, I found myself turning it into motivation. Yes, this illness had taken my bowel and changed me physically but why let it change you mentally? When you have passion and drive for something you enjoy nothing will stop you."
Because of the sport, Wright develops a winning mentality to overcome the toughest challenges that come into her life.
"Bodybuilding has always been my coping mechanism and it continues to be that every single day. I'm in control and I'm going to kill it."
Watch her journey in the Pure Elite World Championship in the video below: