At present, joggers are a trendy bottom wear for both men and women in replacement to jeans. Joggers, also known as sweatpants, made its way to the world of fashion in so many ways.
But after being a hit for styling fashion and styling, are joggers still considered a great apparel for working out?
This clothing was introduced in 1920to primarily encourage athletes to run comfortably. It started out as ordinary as all the other wears but due to the comfort, ease of wear and style that they bring, they have gradually become the casual trousers.
Having said us, let us talk about all the styles and designs innovated from the usual jogger.
Types of Joggers for Workout and Styling
1. Athletic Joggers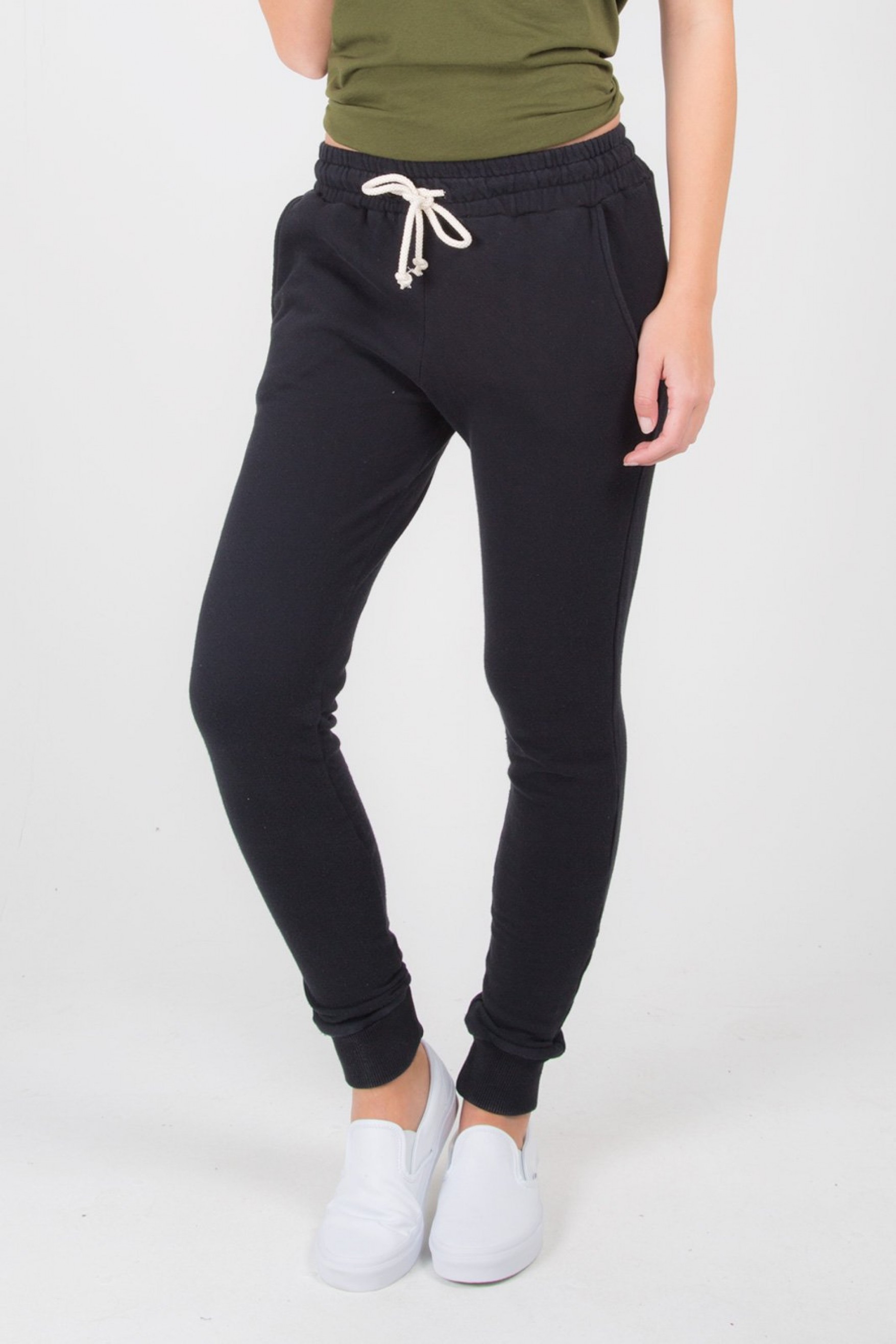 As the name suggests, athletic joggers are made for working out and being active. Thanks to the advancement of fabric technology, a lot of this design are made to suit fitness activities for men and women.
Opposite to what most of us think about workout joggers being all thick and heavily knitted, there are designs made to be lightweight and moisture-wicking. Aside from this, some are created with pockets and other features to suit your athletic needs. For example the Nike tech fleece pants.
The most beneficial feature that athletic joggers in the present in their wick-away property. Even though you workout to lose calories, the last thing you want is to walk home with your legs soaking in sweat. Though mens joggers make your legs warm, there are designs that help wick away moisture from your skin.
2. Sweatpants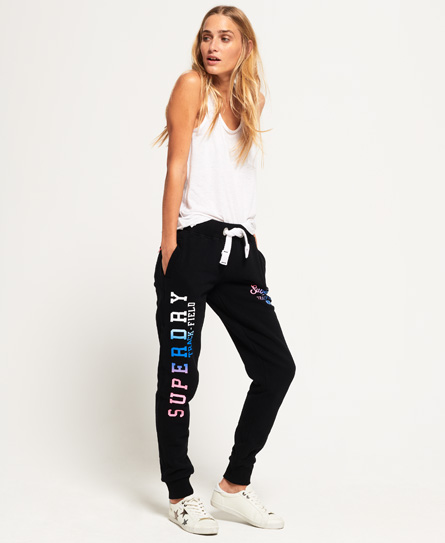 Sweatpants are primarily designed to keep your legs warm. And this warmth is not exclusive for your skin.
Once heat is trapped in your sweatpants, it can also warm your muscles more quickly. During the cold winter, it is safer to exercise muscles that are warm.
This is the type of womens jogger pants that are mostly fleece lined for ultimate comfort and warmth. Aside from being a great apparel to workout during the cold weather, they're a popular item to relax in at home after a long day.
Aside from this, sweatpants can be ideal when travelling on long plane flights or train journeys. This ensures the comfort of being loose while protecting your legs from various elements.
3. Short Joggers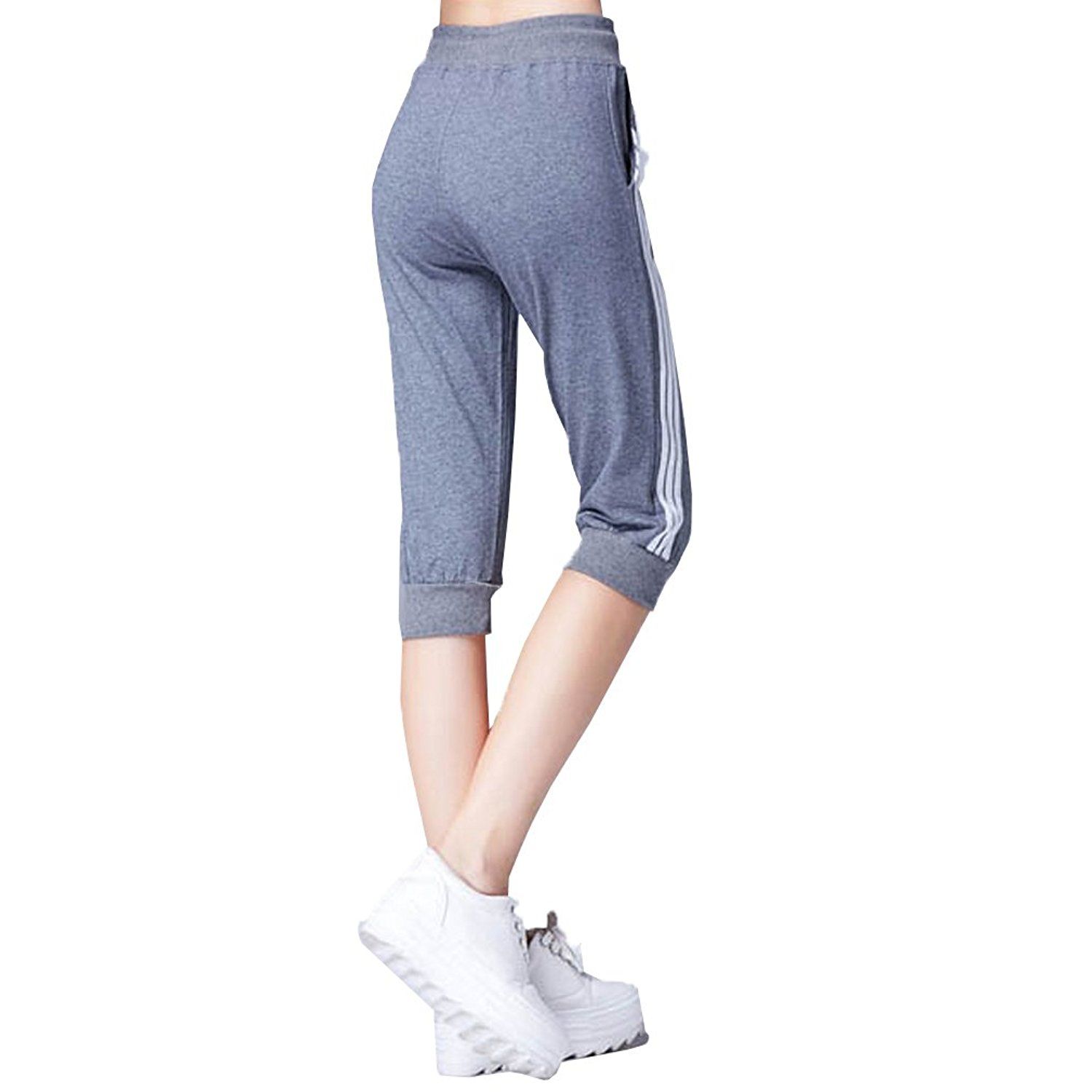 Short joggers are a hybrid between fleece joggers and a pair of shorts. For people who want to wear a thick bottom while working out but loves the comfort of wearing something shorter, this is the best choice.
This design usually ends just before the kneecap. The best workout joggers can provide you with the comfort of a looser apparel compared to leggings and compression while allowing you to keep cool.
Its elasticated waistband feature also gives you the assurance of not falling down mid-workout which can be very discomforting.
4. High-Waisted Joggers 

Today, where cropped workout tops are a thing, your usual low-waist jogger pants will not always be suitable. Aside from the joy of working out, you can also style yourself with these high-waisted joggers.
Also, we all had that problem of eating too much on your cheat day that your tummy bulges larger than usual. During these moments, somewhere to hide your stomach is a great escape from not looking in great shape.
High-waisted joggers or gym pants can help you with this problem because you can pull its waist higher than normal to compress your stomach. This gives you and people who see you the visual representation of a flat tummy.
Also, you can't argue with this, high-waists are one of the most comfortable bottom apparel. This gives you the assurance that they are unlikely to fall down behind your top, sparing you from the embarrassment of showing too much.
They will also allow your legs to move wherever you want them to, compared to low-waists.
5. Jean Joggers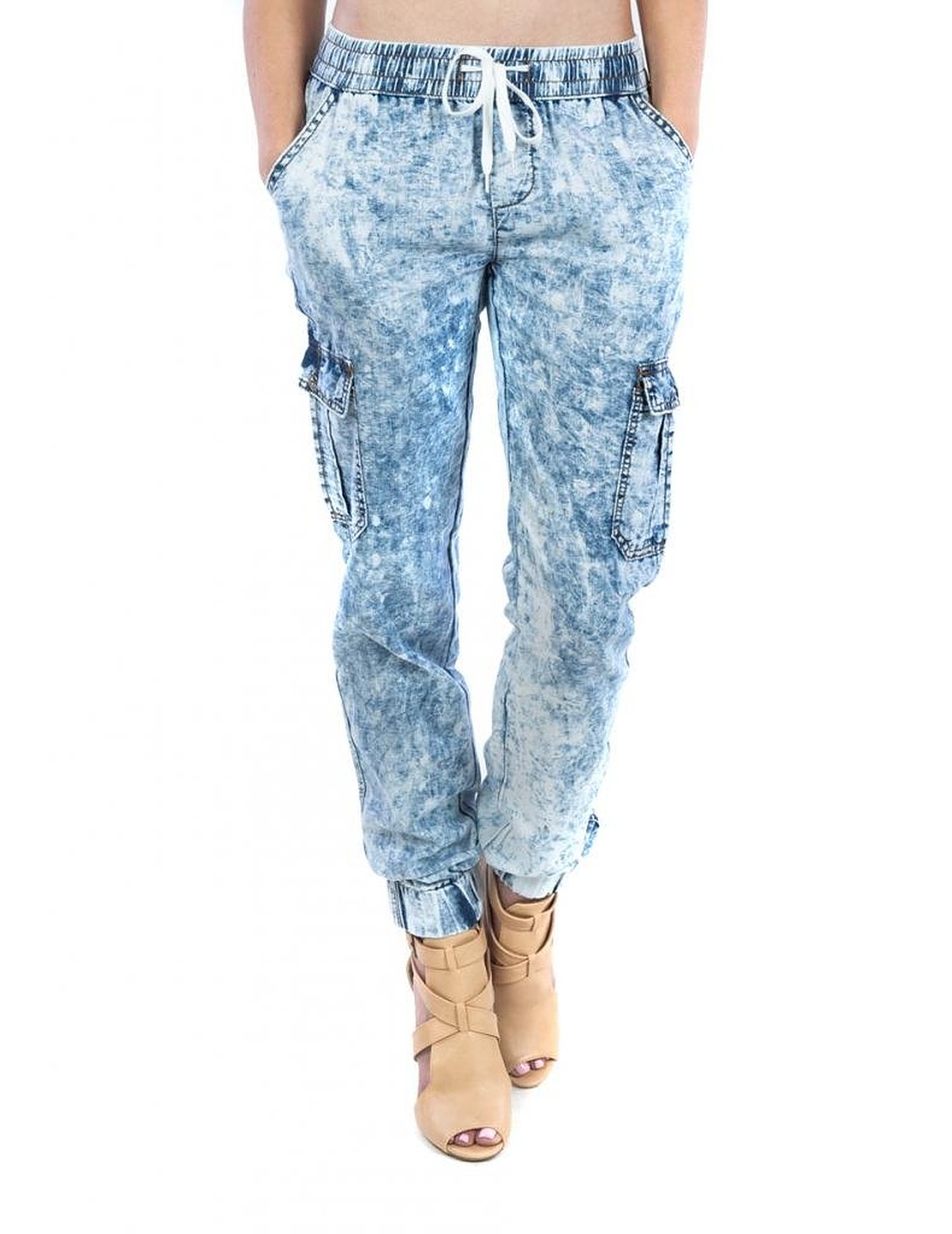 This type mostly works for fashion purposes. They are a modern trend that innovative people have now found a way of pairing with loose and cropped tops.
Providing the comfort of workout joggers while adding the appeal of wearing jeans. They are usually in denim fabrics with an elasticated waist and a pair of drawstring ankles.
Furthermore, they became popular probably because of their versatility. You can actually wear them to work, when going out for an exercise and wearing them as a casual outfit.
6. Tearaway Joggers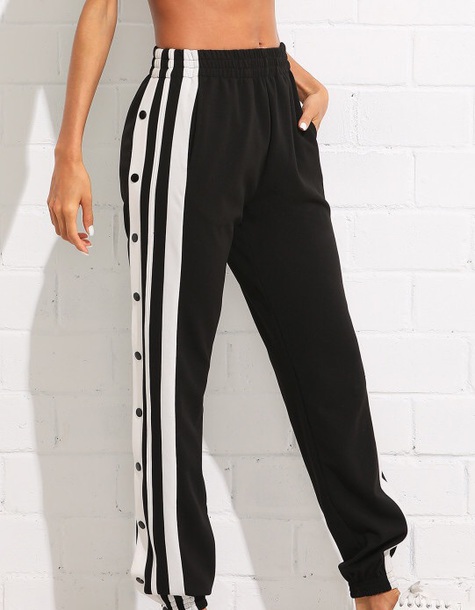 Also called tearaway pants, or breakaway pants, this design is a revised version of the 90's fashion that's breaking the market at present. This design has side buttons from the bottom up for quick removal.
They are ideal for sports and athletic as basketball but they are mostly worn as a fashion statement these days.