Planning your fitness goals is easy, especially when you have a fitspiration. But sticking to your routine and goals? I don't think so. Let's say you're motivated to achieve your fitness goals for weeks, but somewhere along the way, you become unmotivated. 
In this article, we will know the importance of setting goals. And we will also learn how to stick and stay motivated to your fitness goals. Yes, starting your fitness goals is easy, but carrying it along the way is hard.
That's why we came up to 3 effective ways to stick to your fitness goals to make sure that whatever your goal, you keep going. But before you sweat and train insane, make sure that you're wearing your best workout clothes for women and best mens workout clothes.
We must put some considerations on picking your best workout clothes. I swear, the feeling of being comfortable in what you wear while working out really helps a lot. Trust me, wearing your best workout clothes will help you to get in shape and achieve your goals in no time.
Why Is It Good to Set Goals?
According to Wikipedia the exact definition of a goal is: The desired result a person or a system envisions, plans and commits to achieve a personal or organizational desired end-point in some sort of assumed development. Many people endeavour to reach goals within a finite time by setting deadlines. In other words, any planning you do in the future, regardless of what it is, is a goal.
Setting a goal is proven to help you achieve more that's why it's very important. Why is it good to set goals for your fitness routine? So, whenever you feel like you're too tired to go to the gym or you feel just uncomfortable, having good fitness goals will help you push through.
Goals can give you focus and it can allow you to measure your progress. If you're that kind of person who procrastinates a lot, having definite goals will help you to overcome it. Setting goals for your own benefit will not just motivate you, but it will also allow you to create your vision, the way you want your goal to change your life.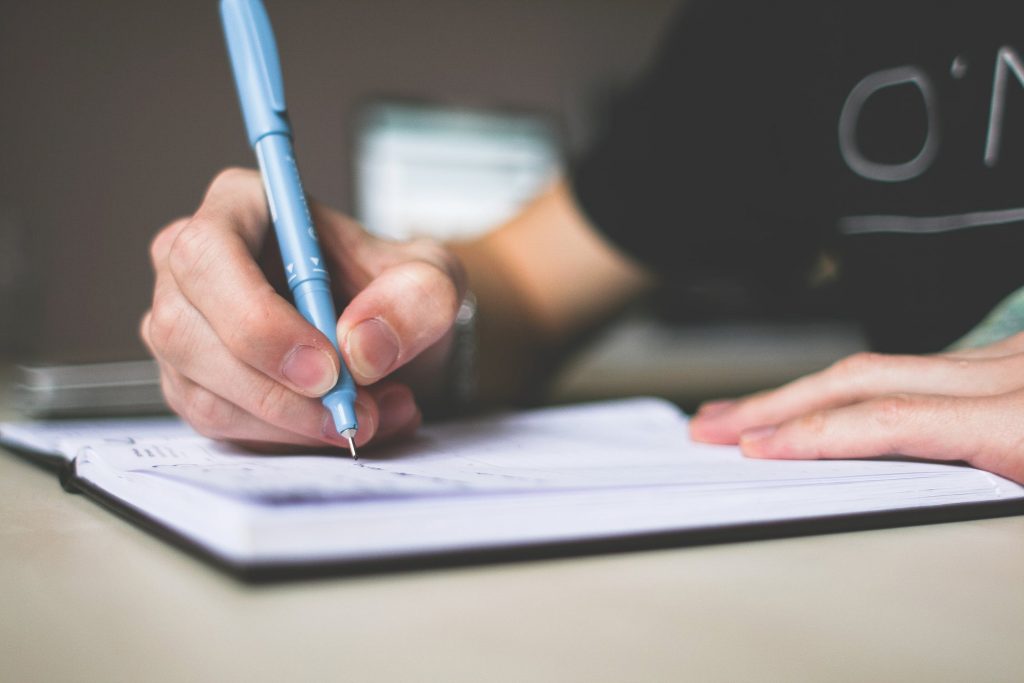 Planning and Achieving Your Fitness Goals
Here at the 3 effective ways to stick to your fitness goals to make sure that whatever your goal, you keep going. Today is a new beginning. Remember, you earn your body.
1. Write down your goals.
In a study of the Arts and Science of Goal Setting, you become 42% more likely to achieve your goals and dreams by simply writing them down on a regular basis, according to Dr Gail Matthews, a Psychology Professor at the Dominican University in California.
Writing your fitness goals—your goals and dreams in life will make them feel more tangible. Writing it down is only just the beginning. After crossing off each one of it as you work hard through them, they will lead you to your "Yes, I made it. I'm proud of you, self. Let's keep on going." a.k.a your proudest moment.
Don't just write down your goals, create some visions and think what would you gain or benefit if you accomplished that specific goal. According to the Good Life, when you write a goal down, you also use the logic-based left hemisphere of your brain, sending that goal into your conscious mind.
2. Remember why you started.
If you feel unmotivated to continue your progress, ask yourself. Remember why you started. What's the purpose of writing down those goals in your journal?
Yes, we sometimes lack times, we have family and work commitments, laziness and name a few when it comes to our health and fitness. But there's a reason why you set those goals in your life. If you let the barriers to cover your goals, it'd be very hard for you to stick and achieve your fitness goals because of the hurdles.
Jump over the negativity and surpass those barriers. Again, remember why you even started in the first place. Your hurdles shouldn't be the reason why your progress stopped. "If it doesn't challenge you, it doesn't change you."
3. Reward yourself.
No pain, no gain. Just think of what would you gain after achieving one of your goals. Let's say, you want to firm your legs and lose thigh fats, so you can wear shorts or even a bikini comfortably and without hesitations.
You're going to write down your leg fitness goal in your journal; the steps and routines you're going to accomplish to achieve your legs goal. Then you'll keep asking yourself 'why I started this?' and 'why I am doing this?' to keep yourself motivated. Then after weeks of hustling, you finally achieve your legs goals.
When you achieved something, don't stop there. Reward yourself by buying your favourite shorts, skirts or bikinis. Be proud of your firmed and toned legs. You've worked hard for it. You deserve it! Did you get what I'm trying to point out here?
Always remember that the best project you will work on is you. The more you feel the burn in your body, the more goals you will cross out and accomplished throughout the day.
Days, weeks or months from now, you will thank yourself.