If you're living in a four-season country, what you wear during your workout will likely adjust and change according to it. But let's face it, whether you're greeted by the summer heat or winter chill, getting at least half an hour of physical exercise every day is a must.
Below, our fitness experts have compiled the perfect outfit tips for outdoor workouts ideal for the hot weather, cold weather, and wet or windy weather.
Seasonal Workouts: Choosing Your Outfit When You Workout Outdoors
Hot Weather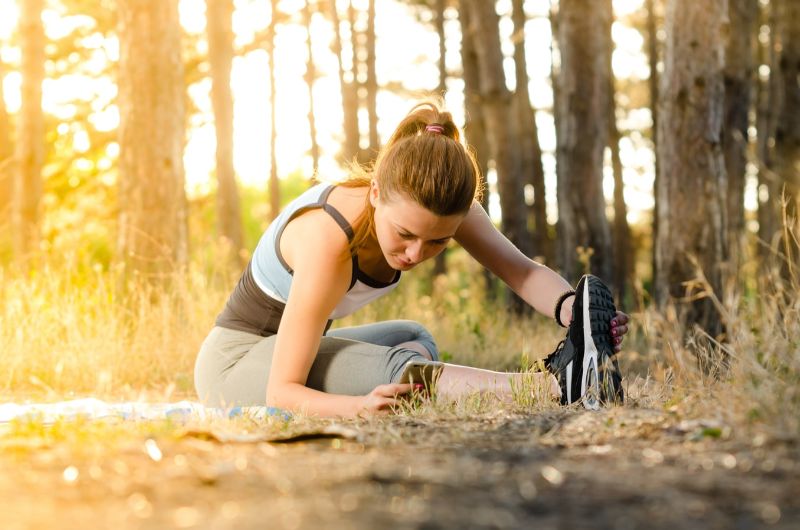 Summer is finally here, but after exercising in a cooler Spring temperature, the warmer, sunny and humid 80-degrees days may feel a bit overwhelming. Whether you're running, biking, hiking, and even walking⁠, it doesn't matter—as they will all be more laborious to do in the heat.
Failure to adjust in the current hot season would mean it would be hard for you to go through your Summer workouts.
What you need to do is to be more flexible about when and where you work out.
To make your fitness regime possible during the summertime, rearrange your schedule to fit your routine, e.g. running, during the most chill and refreshing time of the day.
So you should make it a habit to check the weather from time to time and find out when the temperatures will be at their lowest that day.
Early in the morning can be the perfect time to perform your workout routines, and sometimes late in the evening will be the ideal time.
If scheduling isn't enough, here are some more tips to help you get through your Summer workouts:
Invest in some lightweight, breathable, and wicking workout clothes. Wear workout pieces that are cool, comfortable and will enable you to move freely.
Head indoors. If it's too hot regardless of the schedule, then it may be best to work out indoors. If the gym isn't for you. Sometimes, the comfort of your home or even your bedroom will do. There should always be an answer to getting yourself physically fit.
Drink water all day. This is the season where your body will beg for more water. That said, keep yourself hydrated not only before or after your workout but throughout the day.
Cold Weather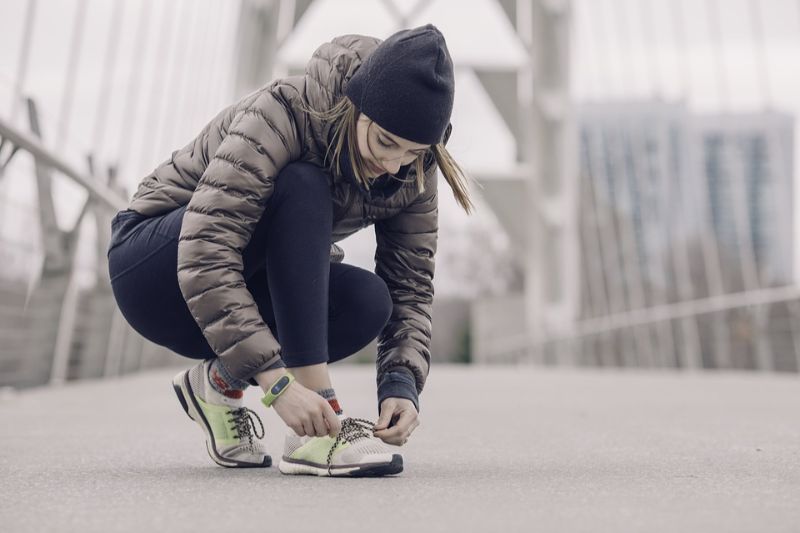 When cold weather hits your town, and the temperature drops, you might find yourself spending more time in a cycle of at-home workouts. But cold weather shouldn't leave you feeling trapped, because that might lead to you feeling unmotivated to get up and get moving.
So to get you up and running, we have compiled the tips you need to remember when you plan on exercising during winter.
First, dress up warmly. Be mindful that when you exercise in the cold weather, that you have to boost your heart rate and your body temperature.
Layer up. For your inner layer, sweat-wicking clothing is ideal. Then you can wear an extra insulating layer on top of that.
Moreover, don't forget to protect your head, ears, and hands against the cold.
Wet or Windy Weather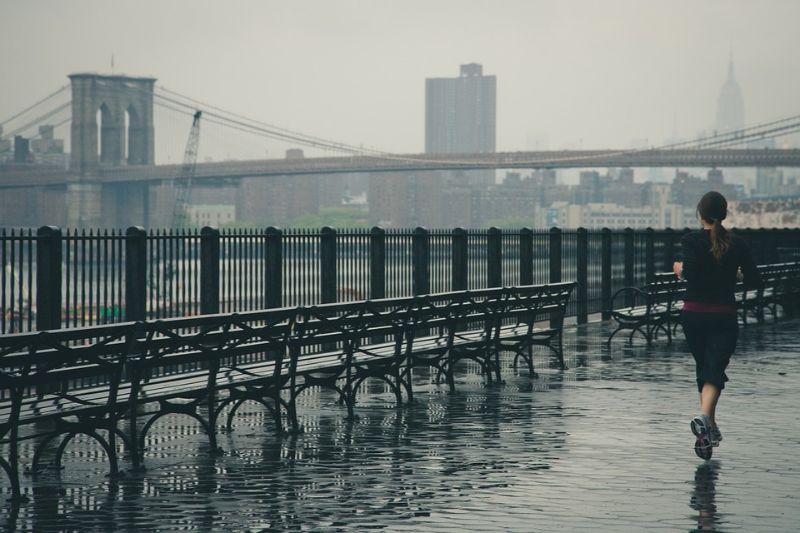 Last but not least, our exercise tips for rainy weather.
Admit it, if you're going for a run despite the rain, you're going to get wet. But you know what? That doesn't mean your workout has to be awkward and sloppy in the bone-chilling weather.
Here's how you can maximise your workout in rainy or windy weather:
To keep your outdoor workout going despite the rainy or windy weather, ensure to wear something that will protect your skin against the harsh elements, such as an outer layer.
Another thing to consider is your rain gear, such as a waterproof case for your phone and a rain jacket that is breathable.
And of course, your safety is important. Venturing out in the rain means you have to make yourself visible from the cars by wearing bright coloured and reflective clothing.
If you want to maximise your workout regardless of the season, don't forget these tips!