Most 15-year olds will probably think of how they can pass the school year and other 15-year old kinds of stuff. However, not all teenagers are created equal. Some youngsters like Tristyn Lee, who hails from California, spends his time getting jacked in the gym.
At his young age, he is now more ripped than many adults in the world.
(Look at him rocking that workout bottoms in the picture below.)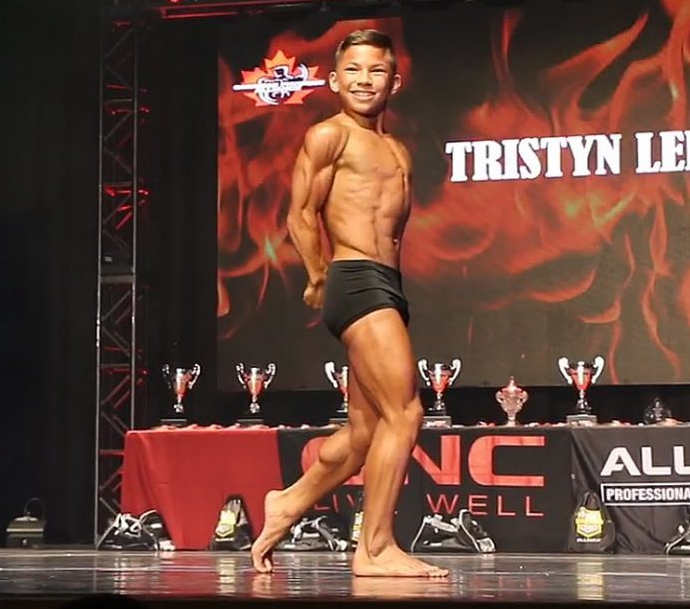 Intensity
Meet the 15-year old athlete from California named Tristyn Lee. This youngster has already achieved various feats at his young age. If there is one thing you would admire about him, that is his intensity – to train, compete, and achieve his dreams.
Unlike other teenagers, this lad is spending most of his time in the gym, to maintain and improve his physique. With his vascular arms, defined calves, and ripped six-packed abs, he is considered as the most ripped schoolboy in the world.
An inspirational quote he shared in social media perfectly sums up his intensity towards reaching his goals. He wrote:
"Once you stop caring about everything else except what your goals are, you'll reach them. Have self-integrity. Hold yourself accountable when you aren't where you want to be or when you don't look the way you want. It's only you."
Because of his attitude, he has gained thousands of followers on Instagram and YouTube, where he shares tips and techniques about working out. So if a 15-year old can achieve such a perfect body, there is no reason other people cannot.
Tristyn has dedicated most of his time to training, and he has never skipped a leg day. To waste no time, he even goes to training in his school in California. Aside from bodybuilding, Lee is also a good soccer player.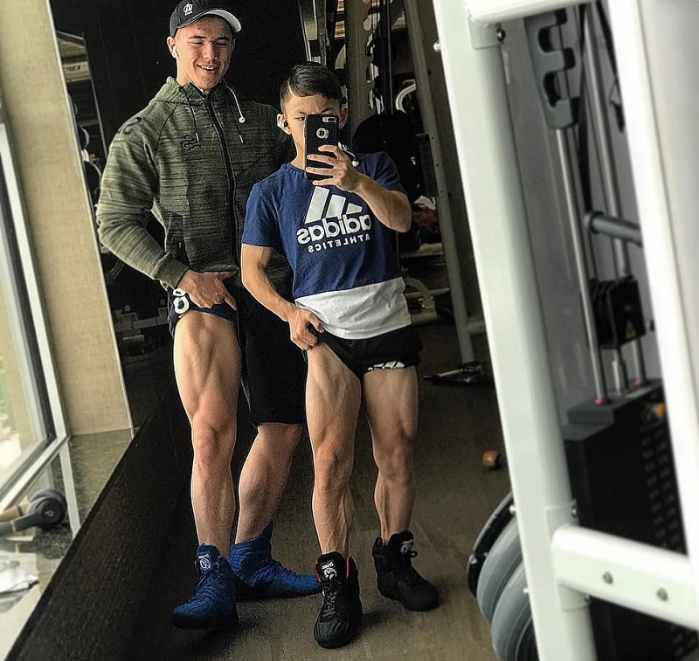 Phenomenon
With his ability to develop a great physique at 15-years old, Lee instantly becomes a global phenomenon. Someone who would come across his picture on the internet would definitely be amazed by his built.
He repays people admiration by sharing his workout secrets with them.
"Working on some vacuums after this morning back and tricep workout! A lot of people have been asking why I do vacuums… vacuums work transverse abdominals and prevent stomach distension when on stage or competing… they also tighten up the skin and any extra weight around the midsection… also, a huge part of training is your cardiovascular system and breathing so when you perform vacuums you strengthen the ability to control your breathing"
It looks like Lee is showing no signs of slowing down. We will not be surprised if we see him in major world bodybuilding competition in the future.
Watch his workout in the video below: