A summer holiday is all about putting your feet up, relaxing, having fun and treating yourself. It's the perfect time to be in an all-inclusive getaway or travelling around while soaking up the summer sun.
During your perfect summer getaway, it's great to be able to enjoy your holiday and treat yourself to some of your favourite foods without having to worry about watching your weight.
Unfortunately, calories still exist during the holidays!
Here's a secret: Treating yourself over the holidays doesn't have to come at the expense of harming your health. Instead, enjoy your treats in moderation rather than gorging on unlimited snacks and booze-binging all day in an all-inclusive resort.
Are we talking about healthier diet choices over the holidays? Definitely yes!
Holiday Calories Warning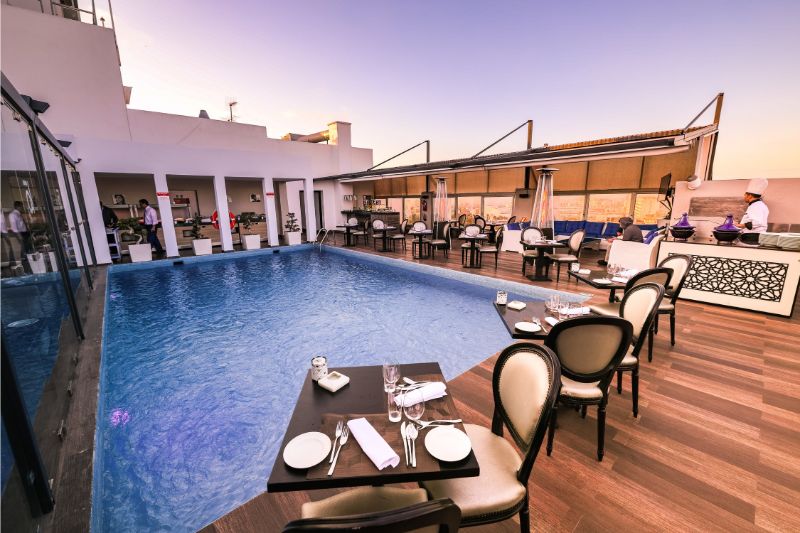 Did you know that most holidaymakers are unlikely to keep up their usual exercise routines or be active enough to burn the calories off?
According to our health and fitness specialist, it's better to be wise when steering clear of particular high-calorie menu options at breakfast, lunch and dinner while on holiday.
Ideal Calorie Intake per Day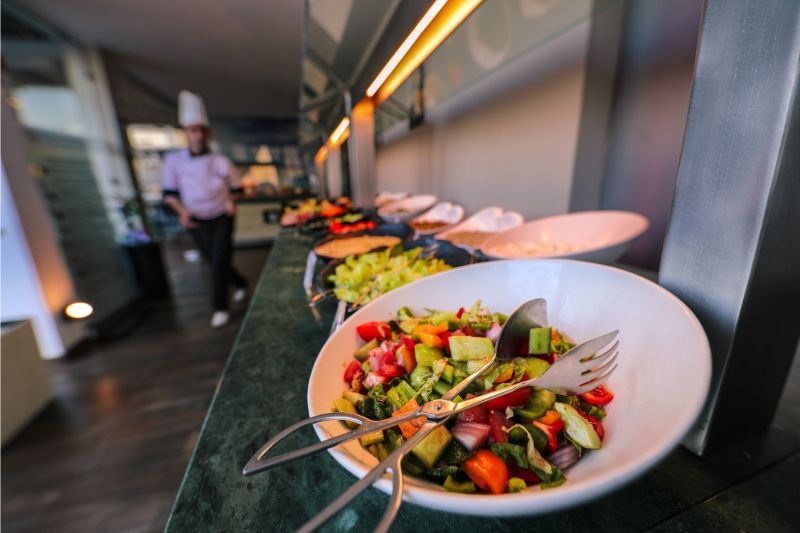 UK holidaymakers could be consuming over 8000 calories over 330g of fat per day over the summer holidays, especially if they will binge eating snacks and big meals.
Having said that, one person could quickly gain 110,000 calories and 4.5kg of fat during a fortnight-long all-inclusive break. This sounds bad, huh?
The National Health Service or NHS recommends a healthy, balanced diet of 2,500 to 2,000 calories intake per day for men and women.
Acquiring more calories than required can lead you to gain more weight over time and eventually, it will lead you to other health problems. And this could be a big problem to all-inclusive travellers as they could easily consume more than their ideal calorie intake by lunchtime.
Healthier Diet Choices Over the Holidays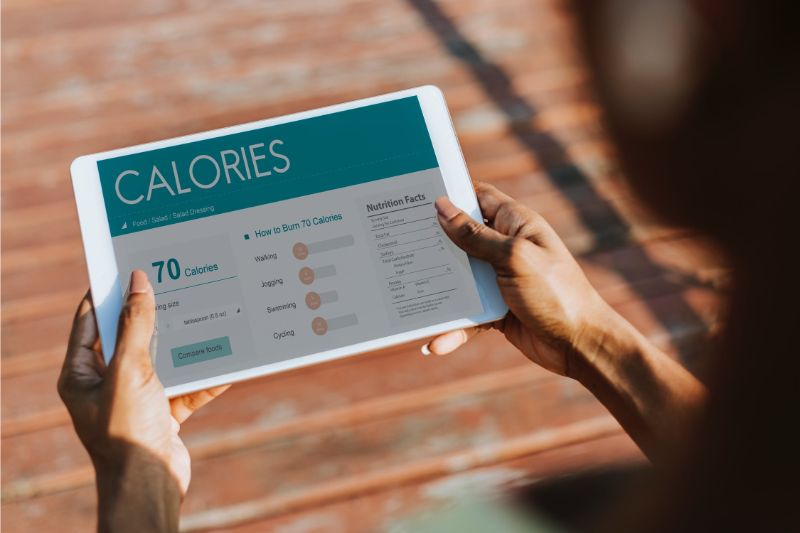 Ask yourself, "Is there a healthier option available that I like?" Perhaps ask yourself this question: Am I really that hungry or just merely trying to get my money's worth?
We hope these tips will encourage you to make healthier diet choices and help you keep the pounds off over the holidays.
The Usual All-Inclusive Breakfast Menus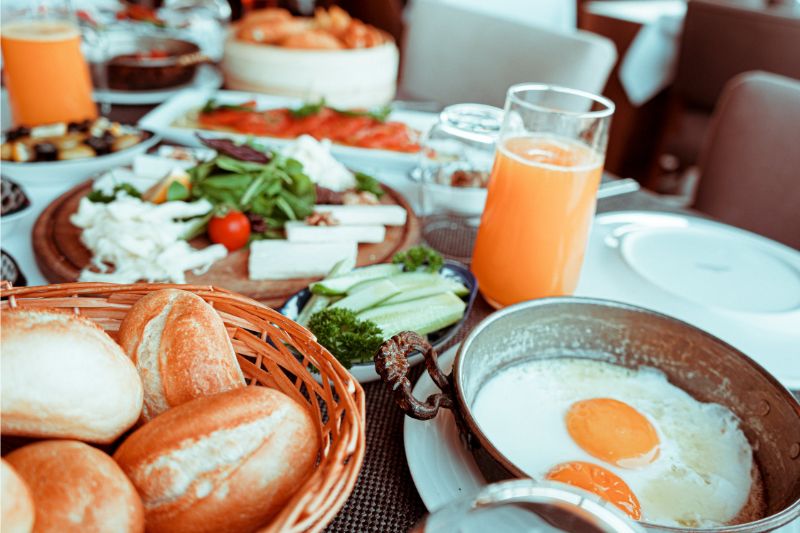 Scrambled eggs with semi-skimmed milk and butter (100g – 237kcal & 21g fat)
Two medium slices of brown toast with 20g butter (314kcal & 18g fat)
Three rashers of grilled back bacon (75g – 213kcal & 15g fat)
Two premium grilled sausages (118g – 324kcal & 24g fat)
Semi-skimmed milk (250ml – 108kcal & 8g fat)
Cappuccino, skimmed milk (52 kcal, 250ml)
Orange Juice (Unsweetened) – (90kcal, 250ml)
Overall calories and fats total: 1338kcal, 86g
Ideal Breakfast Meal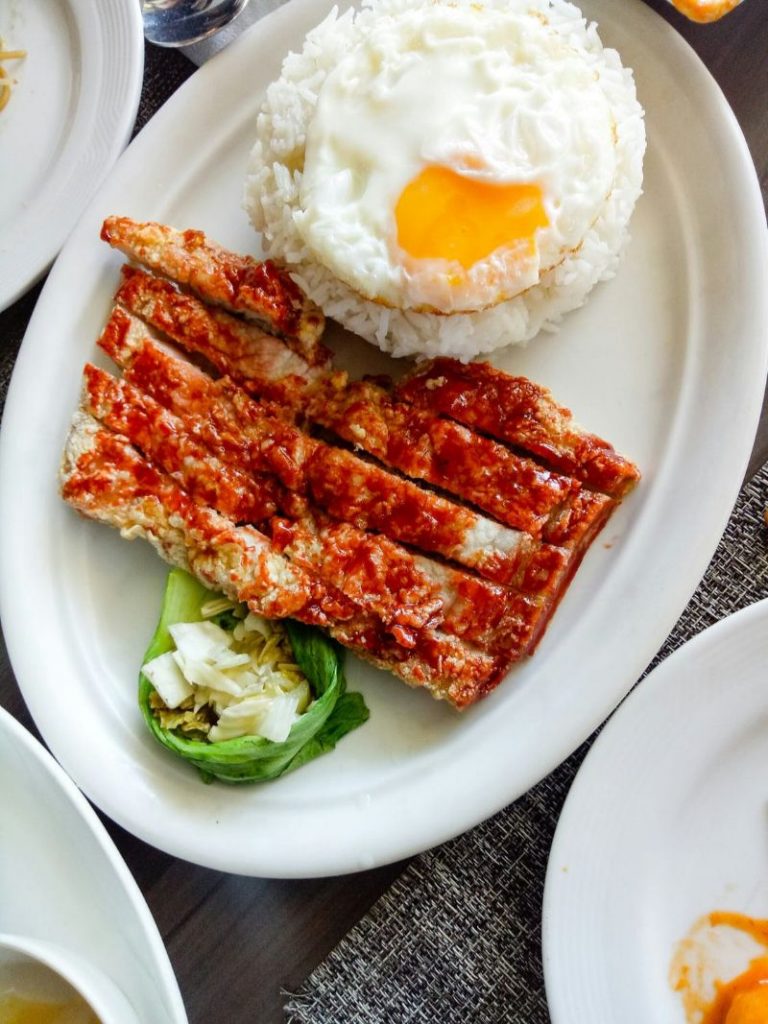 Focus on:
Eggs (155 calories)
Lean Meats (such as Boneless, skinless chicken breast with 92 kcal per 3-ounce (86-gram) serving)
Vegetables (such as asparagus with 27 calories per cup)
What to avoid:
Muffins(377 kcal, 100g)
Cakes (243 kcal, one slice/53g)
Other desserts (such as Brownies with 466 kcal per 100g)
Tip: Every morning, add a huge omelette on your plate with onions, mushrooms, and peppers. You can add a little bit of cheese on your omelette if you have some cravings.
The Usual All-Inclusive Lunch Menus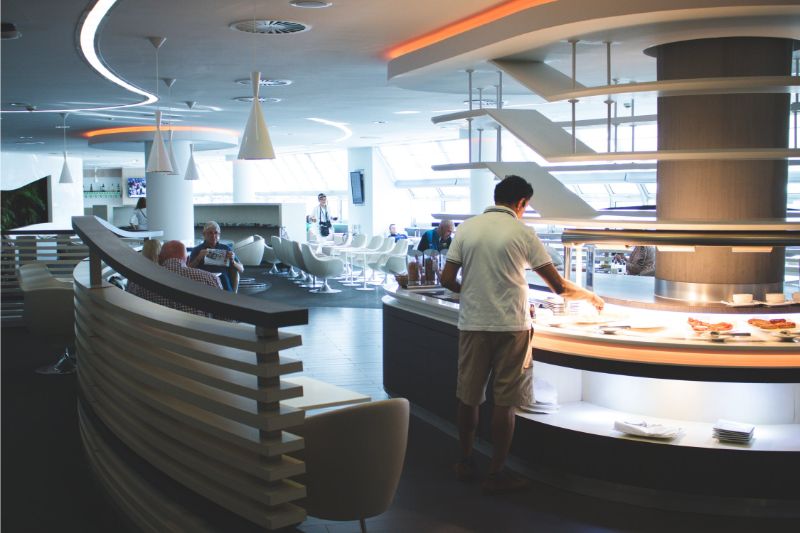 Margherita Pizza (9-10 inch) with 864kcal and 32g
Chips (100g) with 214kcal and 8g
Overall calories and fats total: 1078kcal, 40g
Ideal Lunch Meal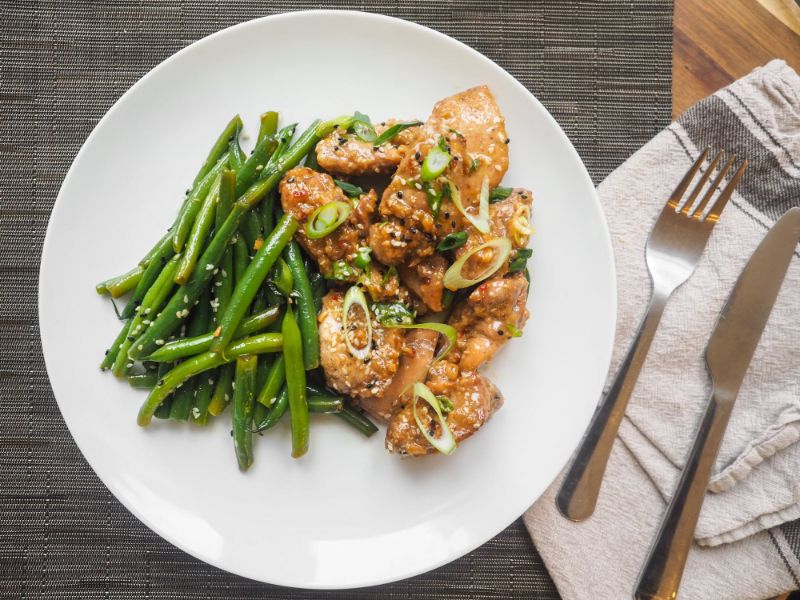 If you wish to keep off the pounds, it is advised to fill up half of your plate with vegetables and other high-protein foods, such as chicken breast with 284 kcal.
As much as possible, avoid adding bread (265kcal, 100g), rice (130kcal, 100g) and other filler on your plate as they will make you hungry again shortly after.
Tips: Focus on vegetables and meat sources. Eat spicy foods that will surely force you to drink more water. Not only you're eating healthy, but also you're keeping yourself hydrated as well.
The Usual All-Inclusive Dinner Menus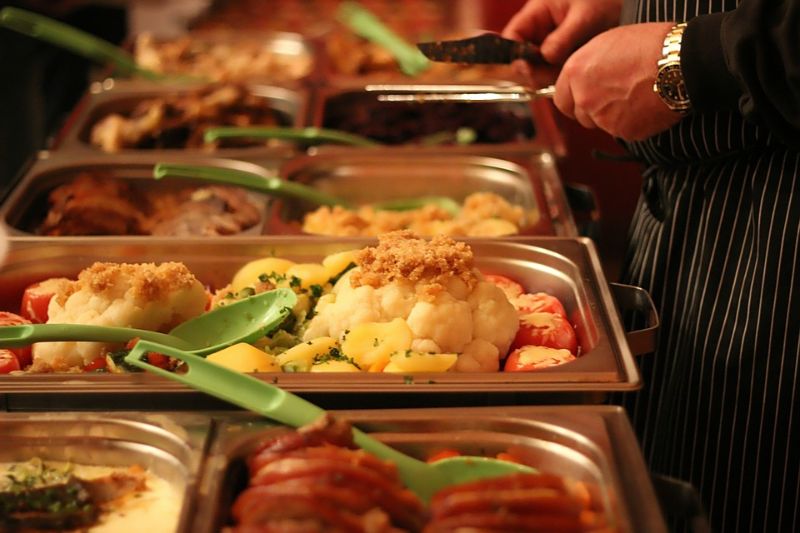 Cheese Flavour Corn Chips (60g) with 300 kcal and 15.5g
Two tbsp Soured Cream (30ml) with 56kcal and 6g
Steak (8oz) with 456kcal and 28g
French fries (80g) with 232kcal and 11g
Steamed Mixed Vegetables (90g) with 37kcal
Onion Rings (113g) with 378kcal and 23g
Béarnaise Sauce (3 tbsp) with 177kcal and 18g
Two Slices of Garlic Bread with 180kcal and 4g
Two Dry White Wines (175ml glass x 2) with 262kcal
Rich Chocolate Mousse (100g) with 178kcal and 7g
Overall calories and fats total: 2109 kcal, 150g
Ideal Dinner Meal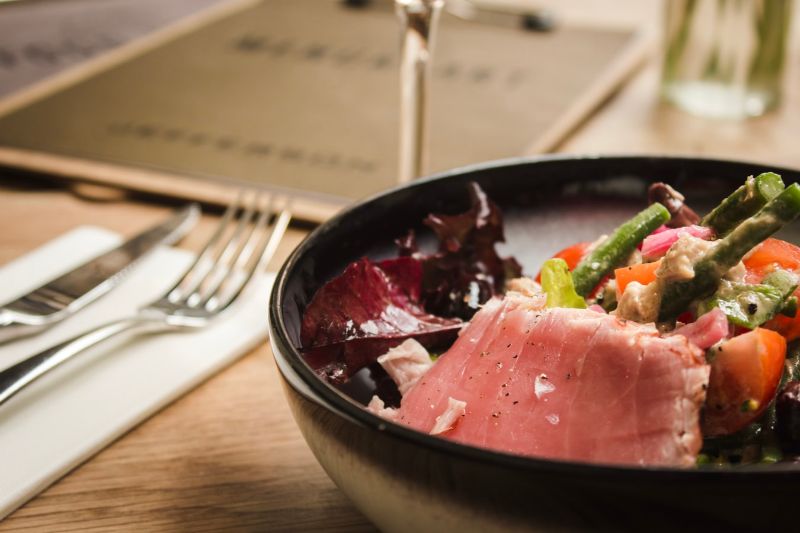 For dinner, although it may be very tempting, try using a small plate and fill it with a great selection of fresh salads and vegetables. Also, choose lean protein and high-fibre carbs, such as salmon (177 cal, 11 g fat per 3-oz serving), chicken (140 cal, 3 g fat per serving of 3 oz. chicken breast), asparagus (27 cal, 0 g fat per ½ cup serving), to name a few.
Do not try every dessert at once and ensure to alternate alcoholic drinks with sugar-free or diet soft drinks. And of course, ask for a bottle of water for your table.