Christmas is just around the corner, and we're all looking forward to this year's celebration. However, whilst we're busy spreading the holiday cheer, we tend to forget to keep track of what we eat. With all the delicious food served on the Christmas table, it's really difficult to cut the carbs.
There are many traditional dishes that people have during Christmas. But some of the most sinful foods include Mince pies, Christmas Puddings, and Yule Logs. But aside from desserts, many are unaware that there are also lots of calories lurking in their tasty festive drinks.
Now, we don't mean to break your Christmas spirit. We all know that this is the perfect time to relax a little and enjoy the festivities, but the number of calories hiding in our favourite Christmas drinks is quite alarming. 
That's right; your "must have" Christmas drinks are much more calorific than what you first think. For instance, a small glass of Mulled Wine contains a massive 150 calories – and that's nearly 10% of a woman's recommended daily calorie intake.
Small hot chocolate also sounds good in the morning, especially if you top it with cream and marshmallows, but that comes in at a whopping 285 calories per cup. And if you follow that with two or three glasses of prosecco by dinner, you could pile up around 1000 from festive drinks alone.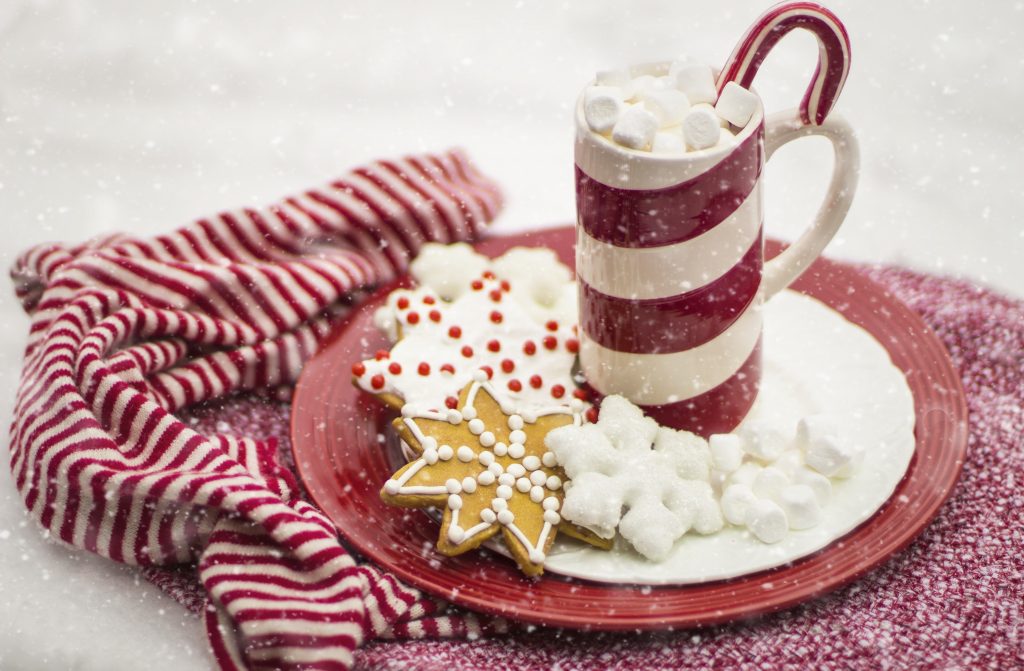 If you find yourself watching the amount of food you eat, but notice you begin to gain some weight after the holidays, then these sneaky calories from your Christmas drinks might be the ones to blame. To avoid that, we compiled a list of UK's favourite Christmas liquid goodies, along with the number of the calories they munch up.
Christmas Drink Calories
| | |
| --- | --- |
| Christmas drink | Calories |
| Hot Chocolate with Marshmallows and Cream | 285kcal (small) |
| Mulled Wine | 150kcal (120ml glass) |
| Prosecco Sparkling Wine | 100kcal (150ml glass) |
| Bucks Fizz | 89kcal (150ml glass) |
| Eggnog | 140kcal (150ml glass) |
| Gingerbread Latte | 79kcal (small) |
| Baileys | 150kcal (50ml glass) |
| Port | 79kcal (50ml glass) |
Did you know that the calories in alcohol soon add up with a pint of larger that contains the same amount of calories as a slice of pizza? Also, the calories from the alcohol have no nutritional value and have no any significant contribution to our diet as they are just 'empty calories'.
You might be surprised by the number of calories in your favourite Christmas alcohol, but this compilation will give you a hand to control your drinking, and of course, to become a moderate drinker this holiday season. You can reduce your alcohol intake by cutting back on the amount you drink.
To boot, before alcohol is being distilled, it is made by fermenting natural starch and sugar. Meaning, when the alcohol is high in sugar, there's a high chance of a possibility that it contains seven calories a gram—and it's as much as pure fat!
By raising awareness of these drinks' calorie content and showing some discipline, it would be possible for adults to enjoy Christmas without storing on so many pounds by January.