Running is one of the best ways to stay active, keep fit and lose weight. As much as we want to talk about its benefits, bet you already know how well it helps your body since you are here.

Having said that, where we can help you at is giving you the best tips in looking for the best top to match your running motivation. In running tops, especially for women, there are millions of choices.

The perfect running top will primarily keep you dry and free from chaffing while training. Good thing there are a lot of brands offering high-tech running tops, so the choice isn't as hard as it seems to be.

This guide will provide you with the checklist you need to mark in looking for the best top that will make your marathon or trail run worthwhile.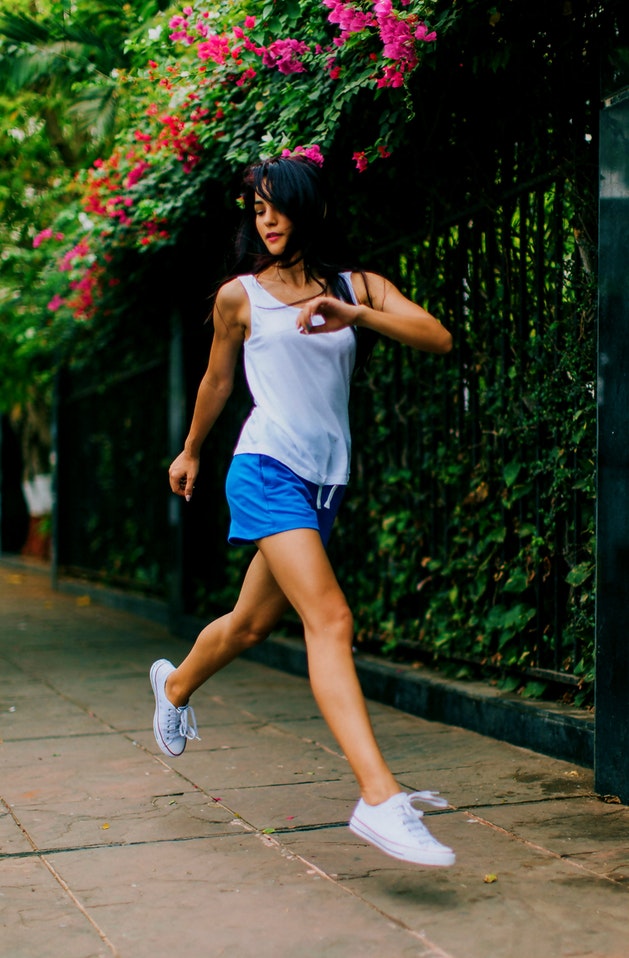 Look for the Following Qualities:
1. Style
There are three types of women's tops styles in terms of arm-length you can consider
Tank tops especially the racerback type provides the most flexibility for female runners. They provide enough space for movement in the arms and let in enough airflow to the underarms.
Short-sleeved shirts are best for women who prefer to cover the shoulder while still having enough flexibility and comfort. There are running-specific short sleeves made from fabrics that will keep the body nice and dry while preventing chafing and discomfort.
You need not worry, the high-quality short-sleeved tops still offer a high range of movement in the arms.
This type is a weather-dependent type of running apparel. Once the climate gets cold, long-sleeved workout tops will warm the runner's arm. Tops with long sleeves are also made in a turtle-neck style to minimise cold air hitting the skin.
These are usually worn by runners who do the exercise for the regular workout. Most runners who run races and join competitions prefer to keep clothing minimal and lightweight.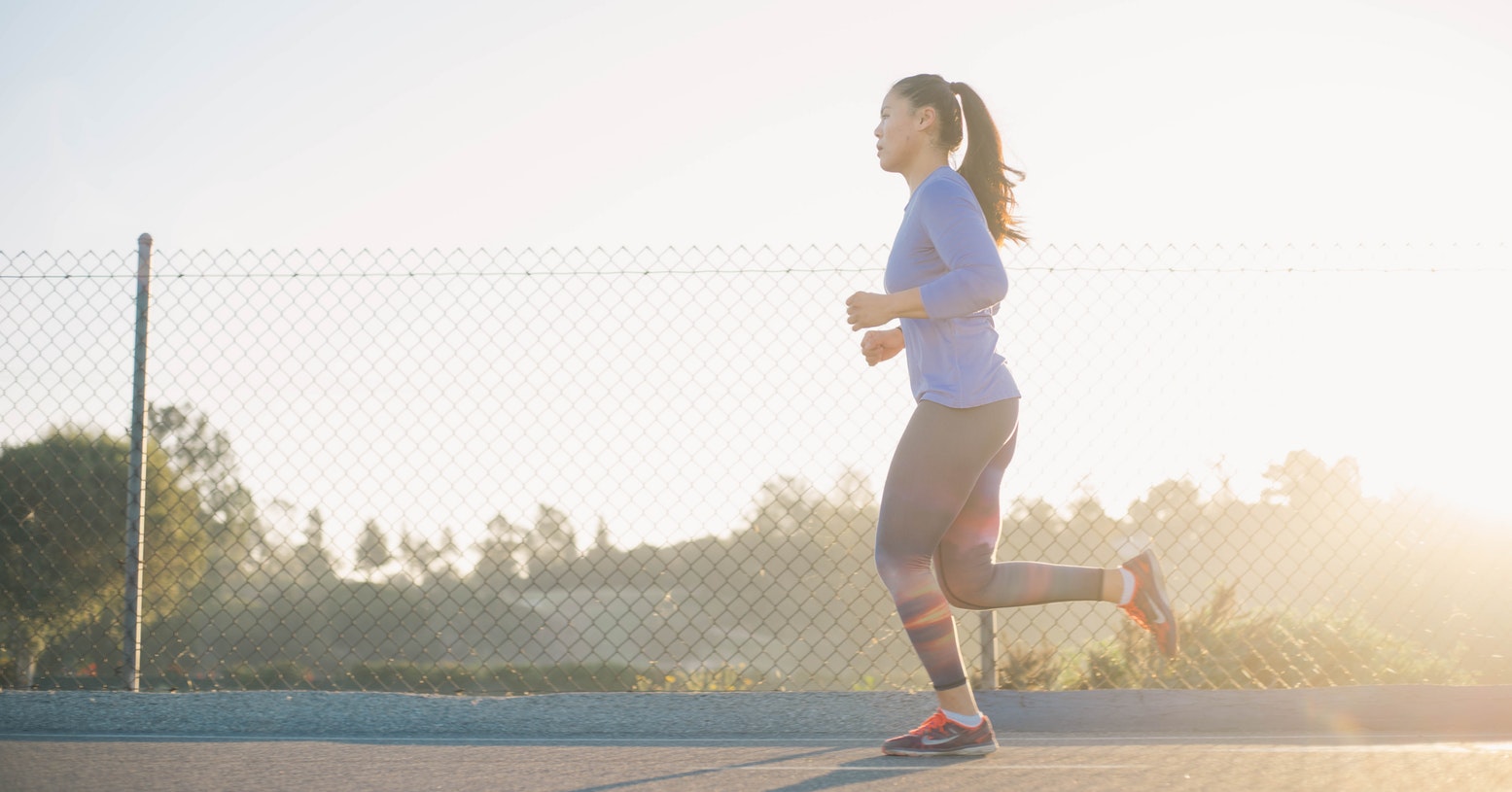 2. Fabric 
Technology has drastically improved fabric used in active wears. The best running tops are typically made of synthetic fibres, synthetic-cotton blends or cotton fibres.
The type of fabric used in your running top will typically dictate comfort, fit and endurance in the long run. Here are the best kinds:
Tops made of 100 per cent polyester provide the highest amount of moisture-management for breathability and they fit the female torso so well.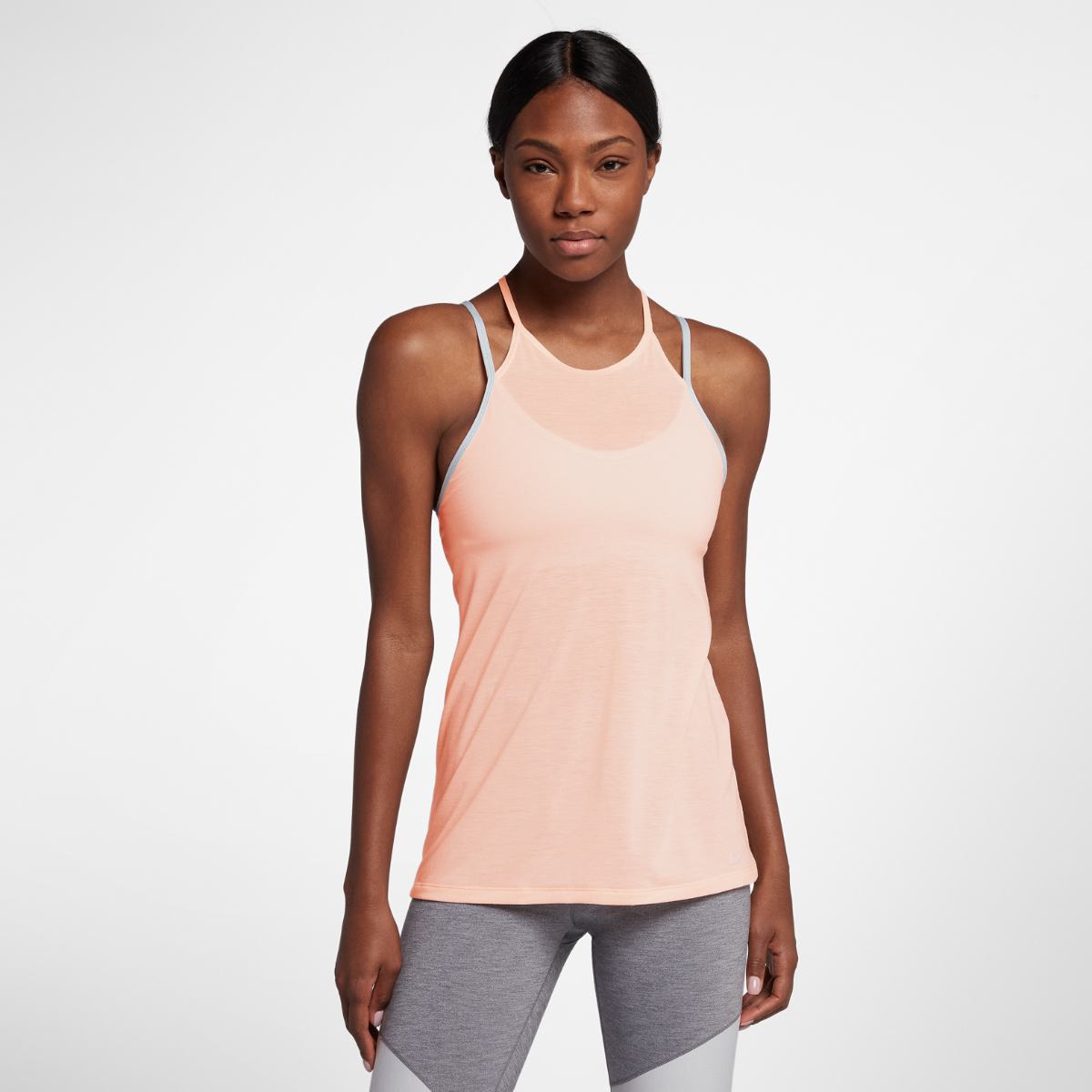 Synthetic-cotton blends (like a polyester-cotton or nylon-cotton blend) are an amazing wick. Also, they offer a great amount of sweat-wicking characteristics.
However, this material in women's running tops tends to be a little less breathable than the purely synthetic fabric.
Tops made of 100% cotton may provide a high-level of breathability but the least amount of moisture minimization. As we all know, cotton also highly absorbs sweat, having the tendency of soaking up in sweat at the end of the workout.
3. Seasonality
Countries of various seasons need people that can cope up with each of them. When planning for a run in these climates, it's better to choose tops that can give you the option of wearing say for example in the cold weather and during the summer.
Going for a run in colder or unpredictable weather, the best way to wear a top is to pair it with another layer to maintain comfort while enduring the cold. Of course, the tank design will be best looking with a workout jacket on top of it.
In the heat of the summer, you have to consider the type of fabric most to prevent getting soaked up and overheating your skin.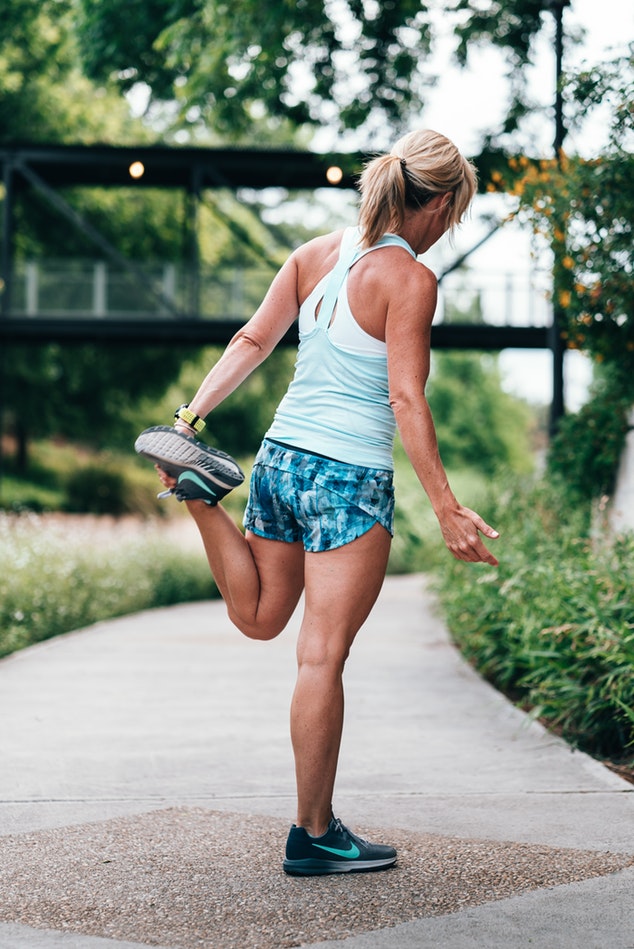 4. Reflectivity 
Reflective strips are for runners who love to traverse the pavement at night. These lines of reflective materials are usually placed in either the back or arms to help keep visibility as high as possible while running in the dark.
5. Built-in Support
Just like the running shorts, there are tank tops designed with a built-in shelf bra to provide the comfort of only wearing one apparel on top of your upper body. This will help you make the most out of your run by just having a single wear to cover you up.