When you want to exercise and go to the gym, but you're lazy enough to step out of your bed. This lazy yoga routine has finally come to save our lazy asses!
Yoga poses are one of the best things you can for your body and mind. Through its breathing exercises, meditation practices, strength exercises and stretching components, Yoga has been proven to have numerous health benefits and can be yoga to beat laziness.
Yoga has it all! But have you considered doing it in the comfort of your own bed? Even though you're just going to work out in your bed, make sure to pick your best leggings. Just go for leather leggings or mesh leggings or go for yoga leggings!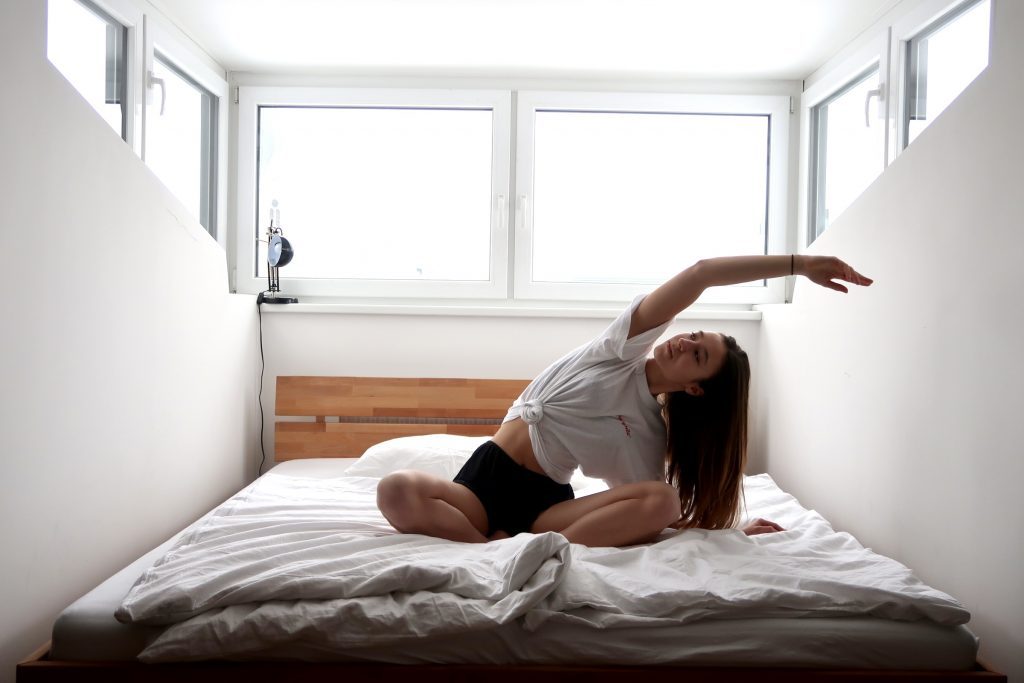 Morning Yoga for Lazy Days
Admit it, we, most of us humans, aren't fond of working out first thing in the morning. Even stretching is sometimes hard to do. For some, just the thought of morning workout makes their positivity drop out of sight. Some just feel morning exercises seems impossible.
As mentioned above, Yoga has it all. It is the natural way to settle your mind and ease muscular tension.
According to The Talko, conversely, Yoga can be a restorative and slow-paced practice that stretches deep into your muscles. It can simply be a practice of listening to your breath and drawing awareness and attention to your own centre.
If you feel like you're under the weather, if you're unwell or just lazy to have a morning exercise, this article is perfect for you. 
You can now leave your yoga mat in your bag and hop into your comfortable bed instead!
Check out these lazy yoga poses.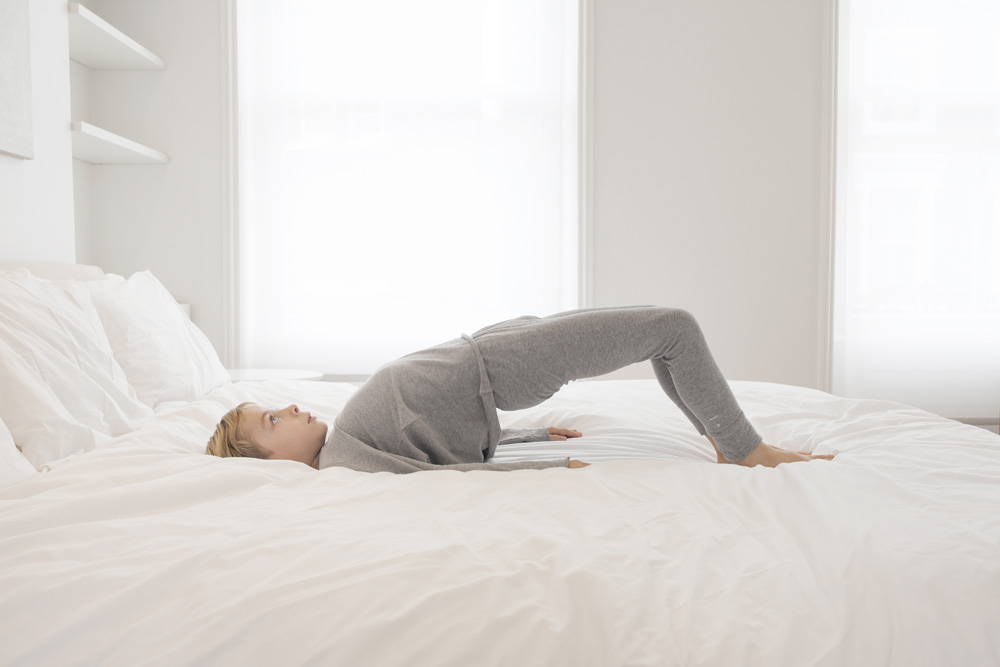 5 Morning Yoga Poses for Lazy Days
Here are the 5-morning yoga postures that can be done without ever having to leave your sacred sleeping space.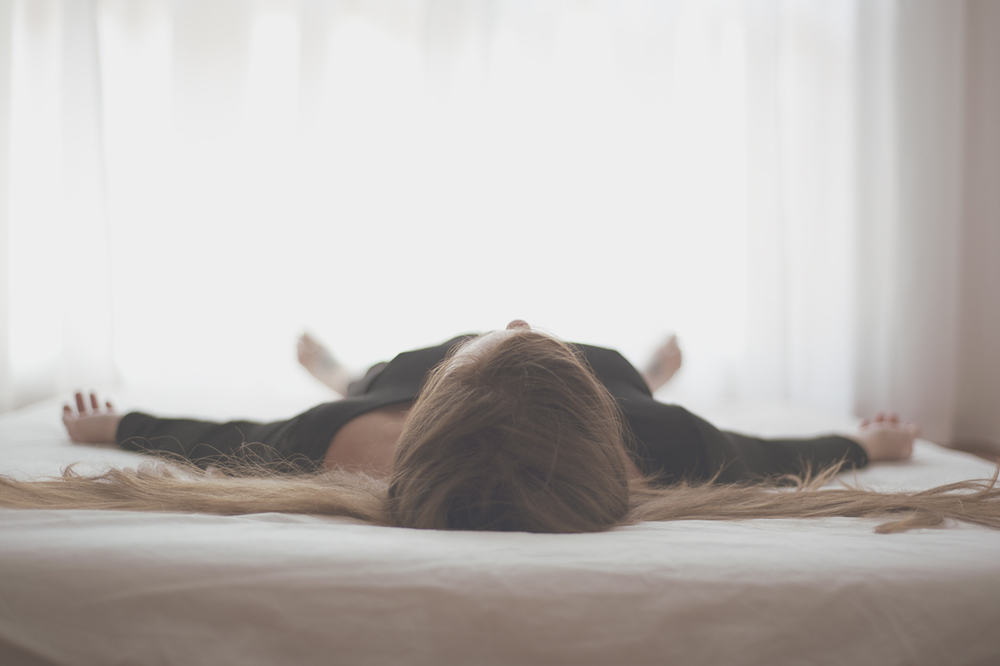 1. Savasana
Its Sanskrit name "Savasana" (shah-VAHS-uh-nuh) comes from two words. The first is "Sava" which means "corpse" and the second is "asana" which means "pose".
This pose is known as the final pose in any yoga classes, it's for the benefits of deep restoration. But for your lazy days, you can start with this pose for your morning meditation.
Just simply lie still on your back in the Savasana or corpse position and bring awareness to your breathing. Make sure that your palms are facing up.
In a naturally relaxed state, breathing is effortless. This meditation helps you relax your central nervous system and body, it calms your mind and it helps you relieve stress.
It can also reduce headaches and fatigue and helps relieve depression.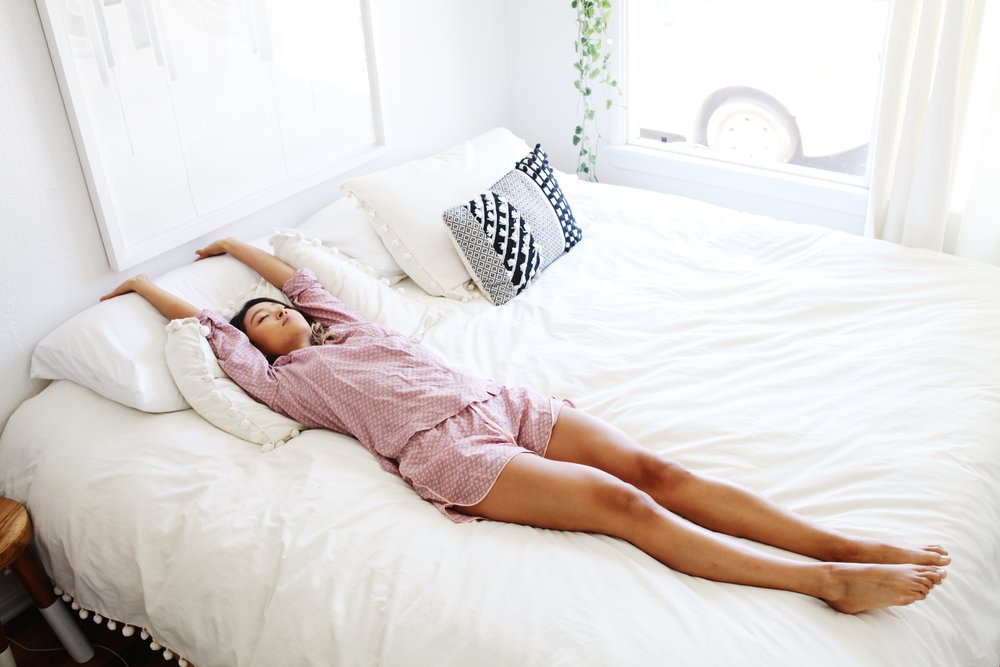 2. Full-Body Stretch
You may be aware of this one because you pretty much do this in your typical morning stretch. But doing a full-body stretch activates the muscles in your body.
It also makes room for your vital organs and it helps increase overall oxygen intake from the expansion of the ribcage. Bring your arms overhead reaching from fingertips to pointed toes.
Elongate and engage the entire body with a slight forward tilt in the pelvis and an arch in the lower back.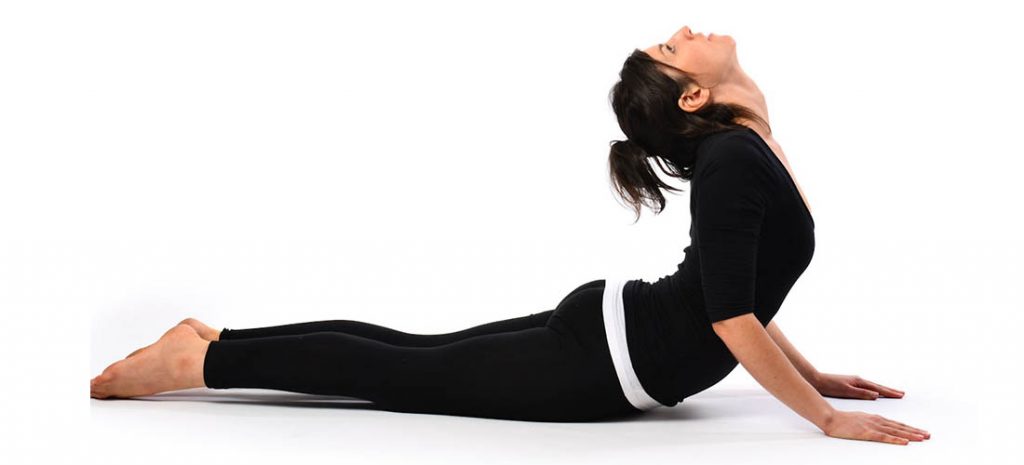 3. Sphinx Pose
This pose is a gentle backbend suitable for most beginners. It lengthens the abdominal muscles, strengthens the spine, and firms the buttocks. It also stretches and opens the chest, lungs, and shoulders.
Start lying down on your stomach and walk your feet to be slightly wider than hip distance apart. Press the tops of your feet down into the mattress and then place your elbows directly underneath your shoulders.
Take a moment to close your eyes here and surrender into the stretch, focusing on keeping your breath slow and consistent.
We're down to 2 Morning Yoga Poses for Lazy Days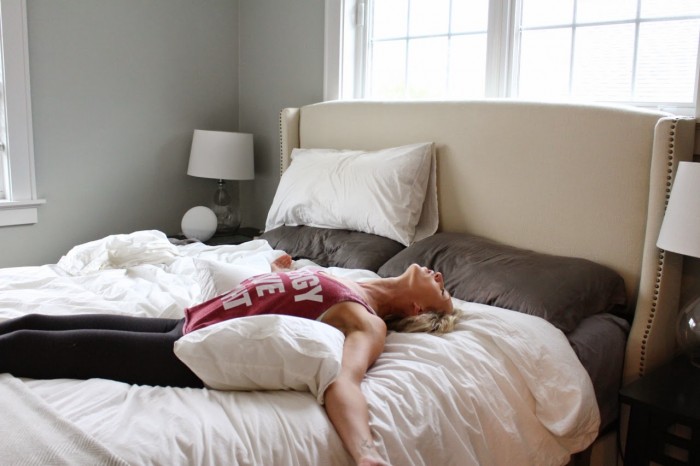 4. Fish Pose
This pose strengthens the upper back muscles and the back of the neck, which improves spinal flexibility and posture. This one stretches the front of the body, particularly the throat, chest, abdomen, hip flexors, and intercostals (the muscles between your ribs).
Start lying down on your back with your legs outstretched in front of you. Squeeze the legs in toward the midline and relax your palms facedown beside your hips.
Hug in on the abdominals and press down against your elbows to lift your head and chest up off of the bed. Keep your chest puffing up toward the ceiling as you very slowly relax the crown of your head back down to the mattress.
Try to keep minimal weight in the head to avoid crunching into your neck. Soften into your breath opening through your heart and, when you're ready, gently press into your elbows lifting the crown of your head off of the bed and slowly relax back to lying down. Via The Talko.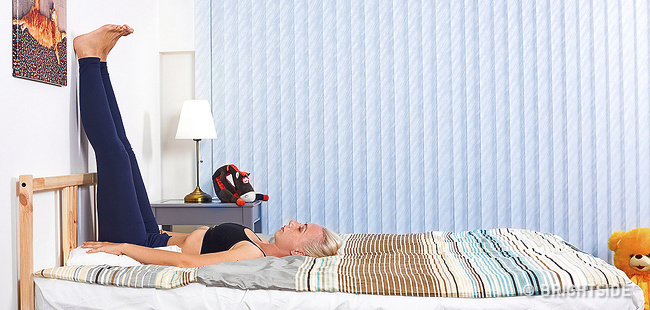 5. Legs Up The Wall Pose
Legs Up the Wall Pose or also known as the Viparita Karani is a restorative yoga posture that allows the mind and the body to relax. It also helps relieve stress and tension.
It is one of the most approachable yoga in bed poses as it doesn't require much flexibility or strength. But even though it's a passive pose, its benefits are pretty amazing.
It helps you to relax and it facilitates venous drainage and increases circulation. It soothes swollen or cramped feet and legs, and it stretches your hamstrings and your lower back.
This pose will help you relieve your lower back tension and back pain.
Feeling lazy to get up and workout? These poses could be the answer to your lazy yoga routine!