A weightlifter from the Islamic Republic of Iran (IRI) plotted a rare milestone as he broke the longest standing world record in weightlifting.
The country's representative, Sohrab Moradi (in black tops and shorts), smashed the 19-year old world record en route to another gold medal in the quadrennial Asian games last weekend.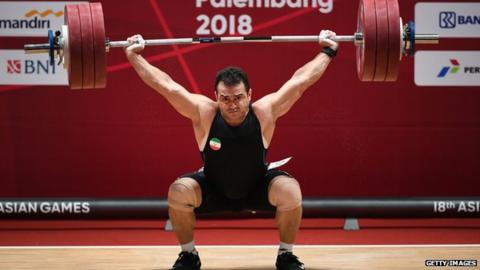 Rewriting History
Moradi, who was also a gold medalist in the Rio de Janeiro Olympics in 2016, lifted 189kg in the opening discipline of the competition in the men's 94 kg division. His performance earned him another golden tiara. Ultimately, he has surpassed the world record of 188kg set in 1999 by Greek lifter Akakios Kakiasvilis.
Kakiasvilis was considered as one of the all-time greats in the sport. Aside from previously holding the world record, he has also won three consecutive gold medals in the Olympiad from 19912-2000. As well as another three in the World Championships. He earned the world record of 188kg lift in front of the home crowd at the Athens Olympics.
Coming into the Asian games, Moradi is already expected to dominate the competition. In the previous year, he also set two separate world records in the sport. He hoisted 233 kg in clean and jerk and 417kg in total weight.
This time, he rewrote the history after smashing the nearly-20-year-old world record owned by Kakaiasvilis.
"I really wanted to break the world record as it was the only one I didn´t have and this was my last chance. I feel very happy to know that my name will always remain on all the 94kg world records."
The Iranian weightlifter faced a controversy in 2013 when he was banned to compete for two years. This was after testing positive for the use of painkiller methadone. But this time, he claimed that he is 100% clean for the continental meet.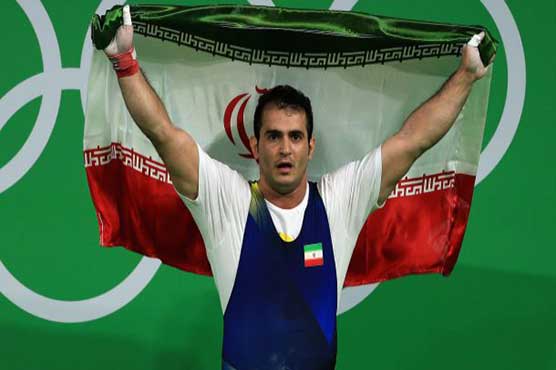 Next Target
Moradi attempted to break his own record 233kg in clean and jerk but to no avail. But he was able to achieve a consolation after he hoisted 221 kg in clean and jerk en route to a total lift of 410 kg.  This erases the record of Bakytbek Ahtemov of Kazakhstan in Busan 2002 with just 400 kg.
After lording over the 94-kg weightlifting competition in the Asian Games, he is now setting his sights in another two prestigious world tournament. The World Championships and Tokyo Olympics.
 "My next goal is the World Championships and after that to put on a good show at the 2020 Tokyo Olympics."
The World Championships slated in November in Ashgabat, Turkmenistan while the Olympiad will raise its curtain in Japan two years from now.
Watch his performance in the video below:
Men's Shorts Information
The best types of workout shorts.
How to prevent chafing when wearing gym shorts
How shorts should your short shorts be?