People in the fitness world are never running out of ideas when it comes to exercise routines. From time to time, new trends are emerging and are taking fitness enthusiasts by storm.
The latest craze now is called Kangoo Jumps, a special type of boots which can take workouts to greater heights. Are you willing to jump to this thrilling exercise?
Don't worry as you can still wear your favourite workout leggings or mesh leggings while doing this fun workout.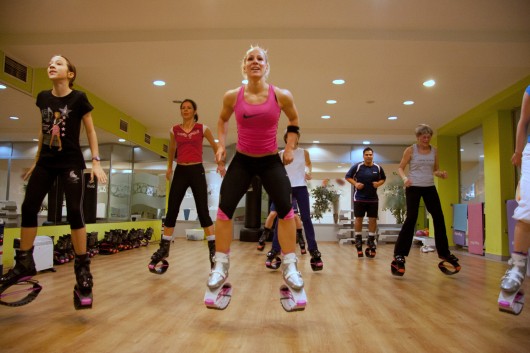 Enjoy the Bounce
According to Fitness expert Mario Godiva, Kangoo Jumps are a special type of running and rebounding sports shoes, which are designed to reduce the impact to the knees, back, and spine. With the spring attached at the bottom of the boots, users will be able to bounce and flex out during workouts.
They were first seen in Europe many years ago and were initially used as a device for rehabilitation purpose until it became popular in the United States where more than 300 000 pairs of shoes were already sold to consumers. The best thing about Kangoo Jumps is they can be adjusted depending on the weight of the owner.
"It's exercising smarter, protecting your knees. Rebounding gives you a feeling of euphoria, so it's also fun. We all know how everyone gets off the wagon because exercising is boring, but what this does is make you look forward to working out."
You can now take your exercise to greater heights while injecting fun and excitement to the normally-tedious routines.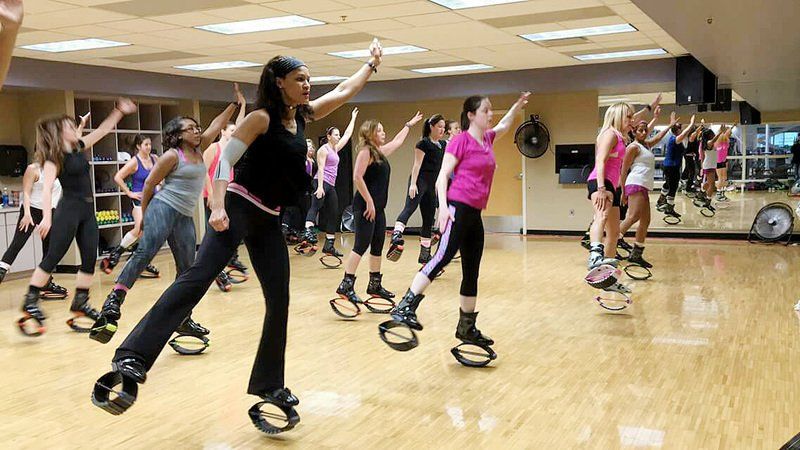 Not Cheap
While Kangoo Jumps looks cool and modern, they may be quite expensive for some. A pair costs almost $300, but it can surely give you quality workout for a long time.
Godiva, who is a fitness instructor in New York City, hosts plenty of classes including aerobics, boot-camp, running, and hip-hop dance. But so far, the Kangoo Jumps exercise is the best head turner among his classes. People would normally take photos while watching him perform the exercise.
"There is a big curious factor about these things because people haven't seen them. You are essentially running, walking, dancing on air," he said. "Plus gravity is adding resistance, so you are actually burning 20 to 30 per cent more calories because you are rebounding. And of course, who wouldn't want to wear bouncy shoes? They are easy to use, even for the epically uncoordinated."
One user shared her experience in using the Kangoo Jumps:
"I thought for sure that I would fall flat on my face. It's not as scary as it seems at first. I was completely wrong about feeling unstable. It's an amazing cardio workout and really tones my core without putting the impact on my knees."
Are you now convinced about the wonders of Kangoo Jumps? Prepare now your fleece lined leggings or yoga leggings and let this boots take your workout to greater heights!
Watch the Kangoo Jumps exercise in the video below: