"Don't you think I have a pretty odd name for an Indian girl?" asked Europa Bhowmik. With a body rippled with bulging muscles, and shaped like a wide V that ends in a narrow waist, and hard, strong legs—maybe you're talking about the 18-year old female bodybuilder, Europa Bhowmik.
Every day she enters the gym with the same thought: She is not big enough or powerful enough. "My arms are small and weak," she says, flexing them into frozen waves. Live Mint reported.
For Europa, her body is her temple and she worships with a lot of faith and fervour. "I am 18 now and when I started, I was the youngest bodybuilder in the country. I think I still am," said the rare breed bodybuilder in Bengal.
She lives in Kolkata and has just finished school, for a long time. She is the youngest competitive woman bodybuilder in India.
Last year, she stood third at her debut Senior National Bodybuilding Championships. The 4'11" girl won a silver in the lightweight category at the Asian Bodybuilding and Physique Sports Championship 2017, which took place in South Korea in August.
It was her first international competition and she treasures her victory. If you want to start your bodybuilding career now, make sure to choose the best workout accessories out there!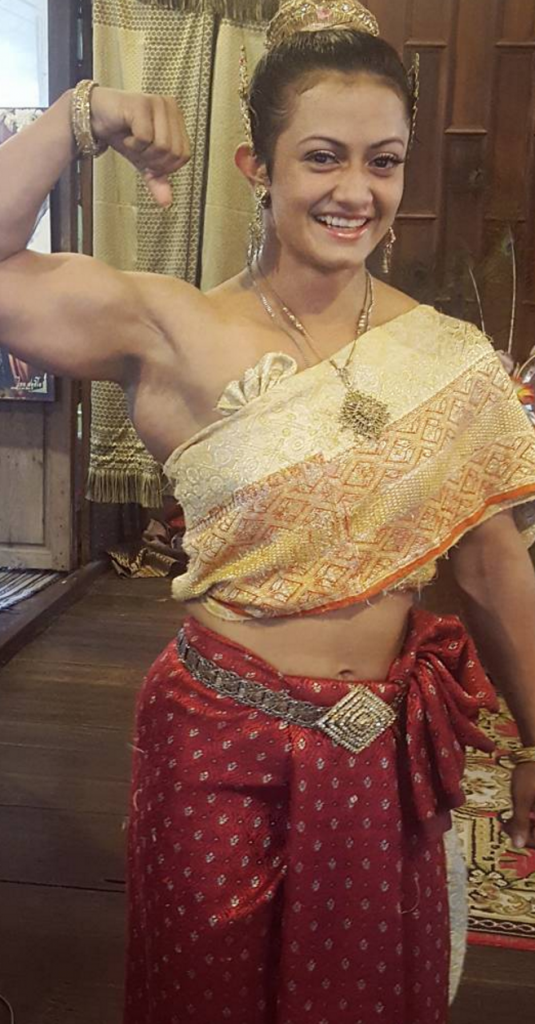 What's in Her Name?
She herself explained the mystery behind her name. "I was born on a ship called Samco Europa. My father is a captain in the merchant navy. My mother conceived on the ship and the crew decided that the name would be Sam if a boy was born and Europa if it was a girl. Thank God I am girl. I don't like the name Sam," quips Europa.
India Times caught up with her at a fitness fair in the city. According to them, during her interview, few visitors queued to take selfies with her. But how did this young icon get attracted to this uncommon profession?
'It all started from the bullying in school. I am not tall. My friends used to bully me for being short and unattractive. This put a lot of emotional pressure on me. That was the time around puberty when I was going through hormonal changes. I looked chubby and felt insecure. My mother suggested I join a gym. But that didn't help. I started dieting and became anorexic. The only good thing about this phase was, I realised that I was suffering from anorexia," Europa recalled.
In 2015, she first appeared in competition at a national-level bodybuilding championship in Belgaum, Karnataka. "Though I didn't win, I found my focus. I was floored by the chiselled bodies of other competitors. And there I found my coach Indranil Maity. I've never looked back."
 She won silver in the same competition and she's hoping for gold this year!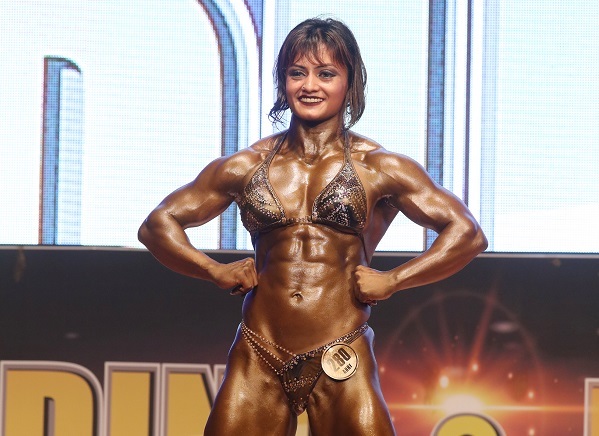 Eat, Fight and Diet
Bodybuilding is all about showcasing muscles. And according to Europa Bhowmik, it's also about having a thin skin; that is, the layer of fat under your skin should be extremely thin so that your muscle shows prominently.
To get that kind of skin, they have an off-season when we eat more and the on-season they reduce our body weight. "Off season is the time when you don't look attractive, but it is one of the most important phases. I eat a lot of carbs at this time. While many bodybuilders are wary of rice, I am happy. I also eat a lot of oatmeal, but I am not a big fan of bread."
In the on-season, she reduces carbohydrates slowly, but the protein intake is usually constant. "I am a fan of meat. I don't consider chicken as meat, as it is boring. I travel a lot and love various types of meat. I love pork and I have tried crocodile, shark and clams."
When it comes to fat, peanut butter is her favourite. "I don't consume bad fat. I learnt how to cook without oil. There was a time when I used to cook my own food but now I have taught my maid. She cooks what I need. But my all-time cheat meal is biryani."
An Inspiration for Girls
"When I started, not many women were interested in bodybuilding. My parents were not very sure about this. Since they have never stopped me from doing anything, I could continue. However, it took me one win to convince them and not they are now super-supportive. These days, girls are also coming to me to get into a fitness regimen. This, I would think, is my biggest achievement."
India Times asked her what does she feel about being a bodybuilder and a Bengali, a community not particularly known for physical prowess. Europa Bhowmik answered:
"I have never looked at it that way. Bodybuilding is a rare sport and I pursued it as I wanted to be different. I wanted to stand out in a crowd."