You may find socks as a simple garment that any kind can do when going for a hike. However, there is a great difference between hiking with a good and ideal pair of socks vs wearing a typical pair; and that is the comfort.
It is as important as wearing the right kind of clothes when hiking to walk in the best type of hiking socks. You should consider which type will best suit your the type of walk you will take and the conditions you may encounter.
Some of the key qualities you should consider include temperature regulation, shock absorption, blister prevention and promotion of good circulation.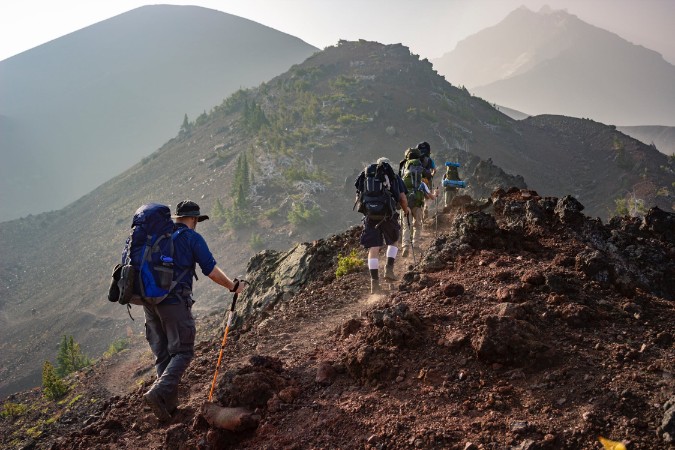 1. Material
IsoCool is a highly breathable fabric applied on workout apparels to maximise the moisture-wicking abilities while regulating temperature. It is a famous material in hiking socks for being quick-drying, highly breathable and keeps your feet cool as you walk.
This type is a natural fibre that's well known for bringing a warm and soft feel on the skin. Merino wool hiking socks are lightweight, naturally breathable and made with anti-bacterial features to help keep away odour.
The most common material in hiking socks, wool is also ideal for all types of walking. They best suit more strenuous hikes and colder temperatures.
This material is anti-bacterial, moisture-wicking, padded, thick to provide warmth and is highly durable. However, it isn't particularly beneficial in hot weather conditions and can be too thick for some shoe sizes.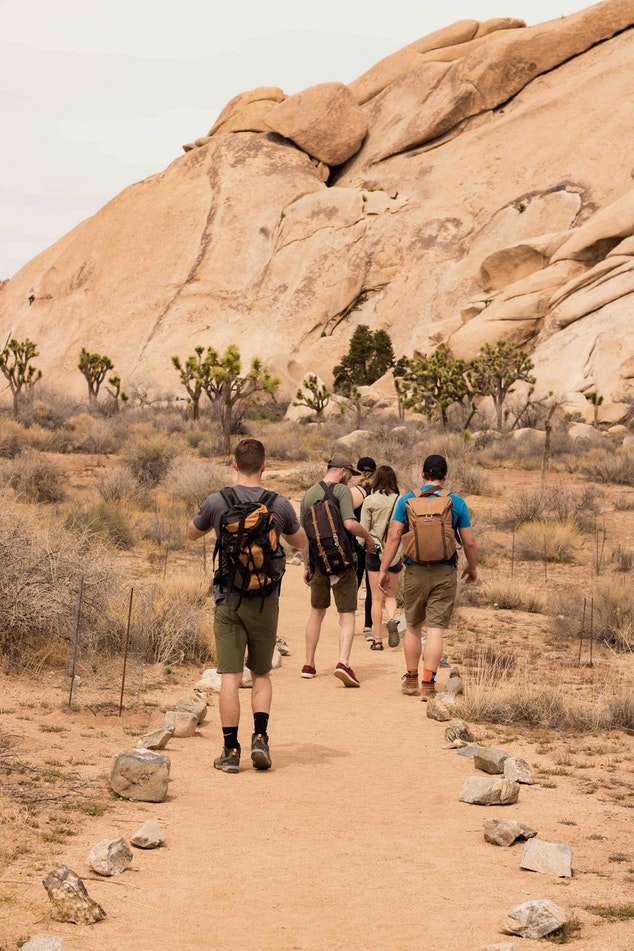 Cotton fabric in socks best suit city walks and short country hikes. They can also be great in drawing out and soaking up moisture from your feet after a day's hike to avoid blisters.
This kind is cheaper than most kinds and is great at absorbing moisture from your feet. However, it's not moisture-wicking and not as smooth as alternatives, causing rub on your feet.
Warm climates are best hiked with silk socks. Aside from this, they can serve as great lining socks that can both add warmth to the feet and help wick moisture away.
They are lightweight, have high moisture-wicking abilities, have natural insulator but not as durable as the alternatives.
Silk socks are best for hiking in warm climates but are also very good as lining socks. They can both add warmth to the foot and help wick away moisture to prevent blisters forming.
2. Kind
This is the most common kind that's thick, has mid-calf length and usually ribbed at the top.
Liner socks are a thin layer that can be worn with a thicker pair. It serves as a foot protection from blisters by wicking moisture away that causes friction. They also pad out boots to prevent them from moving up and down.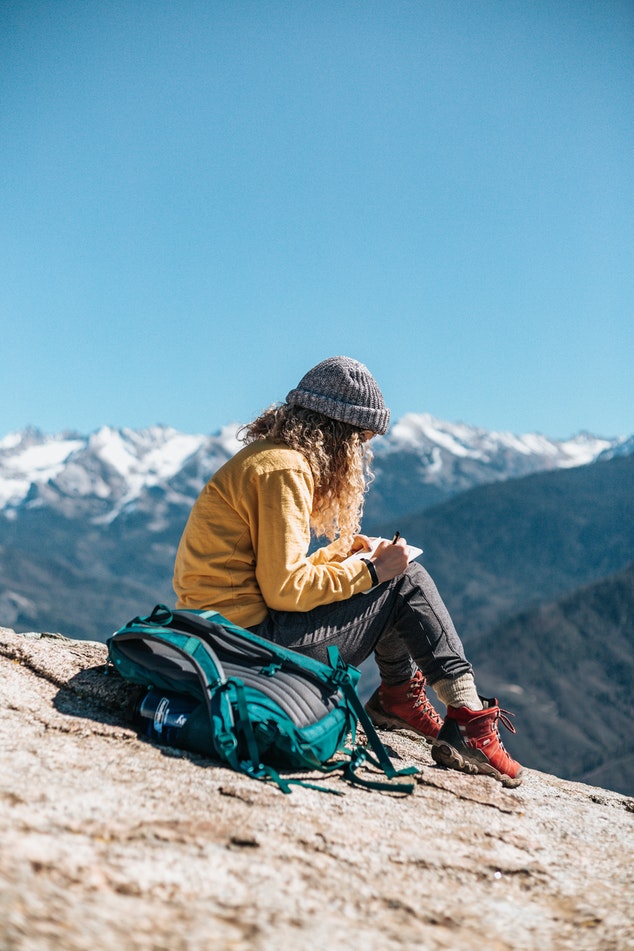 Double-Layer Walking Socks
This design is a thick pair of socks that come with a built-in lining to prevent blisters while providing more comfort.
Trainer socks are great for short walks under warm weather conditions but aren't suitable for long and challenging hikes.
3. Features
There are many benefits to workout socks and other fitness apparels that wick moisture away from your body. In socks, it helps your feet regulate temperature and keep them dry to prevent blisters.
Some socks use natural and technical fibres to allow proper air circulations and wick away moisture. These socks are ideal for hikes during the summer.
In choosing the right fit, your hiking socks should not be too tight to cut off blood circulation on your feet. However, they shouldn't be too loose to avoid the possibility of blisters and chafing.
Also, too low socks on the ankle can reduce protection from the heel and tongue of your shoes. Despite that, they also shouldn't be too high to warm your feet up unnecessarily.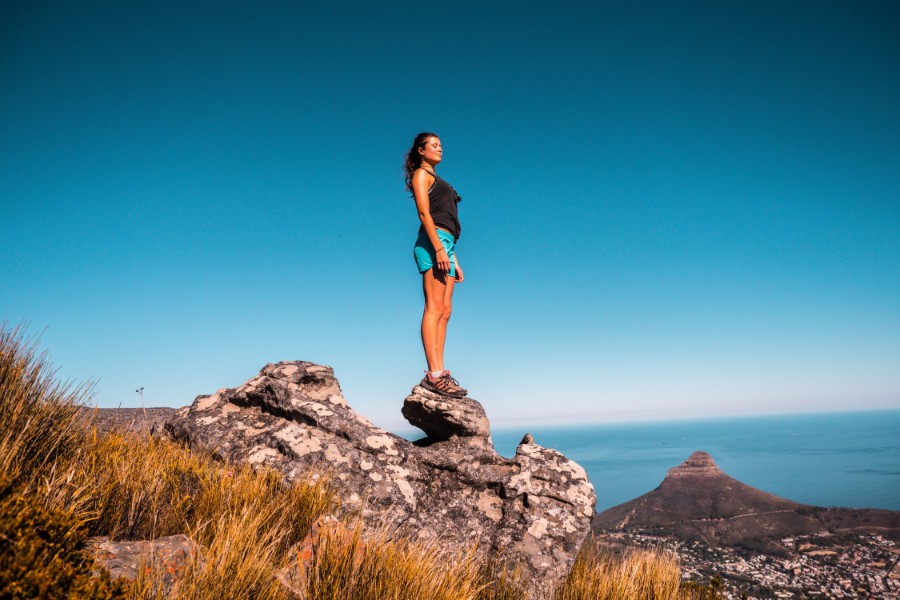 The thickness of the socks will depend on your preferences. Designs range from thin lining to double-layered types. To determine which is best, know that thin light socks are best for hiking on short easy trails and under warm weather conditions.
Mid-thickness, on the other hand, works best for tougher hikes but is still reasonably warm. Thick socks, obviously, are great for tough hikes and cold temperatures.
If you need extra comfort during the hike, additional padding in your socks will do a great job. They are placed around the heel and toe areas and even underfoot to give extra protection on these most vulnerable areas.
It's best to have just enough cushion and not too much.