It's about time. Everyone, say hello to Apple Watch Series 4 Smartwatch.
Yes, you're reading it right! Apple has finally unveiled its annual update iPhones and smartwatch on September 12, 2018.
Don't be sad if you didn't get the invitation to the annual Apple event this year. This article will guide to know more about the upgraded watch that features brand new safety and fitness tracking features.
Choosing the best workout accessories is a must when working out! This latest smartwatch will make your workout more efficient.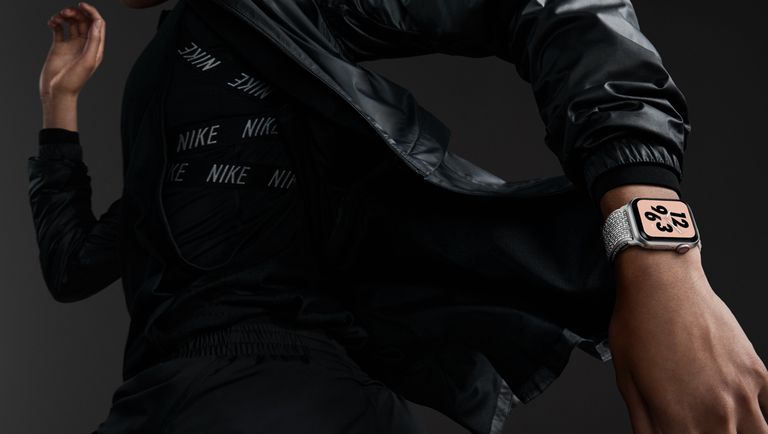 All New. For a Better You.
Apple has finally introduced its annual update smartwatch, Apple Watch Series 4. What's good about this updated version? It is fundamentally redesigned and re-engineered to help you stay even more active, healthy, and connected.
The new Apple Watch Series 4 will able to tell if your heart is beating faster. Runners will definitely fall in love with the upgrades in the series 4.
A redesigned face that will put much more screen on your wrist. The new watch has a larger face and features its own Electrocardiogram and Fall Detection. It'll also have new speakers and a processor chip that boasts much faster speeds for the watch.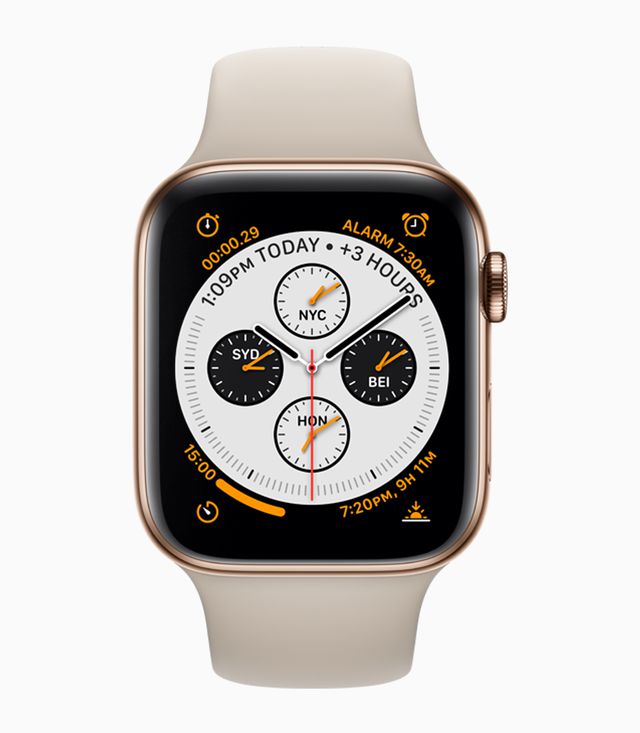 All-New Design
Just like what Apple said, the latest edition of the popular smartwatch, Apple Watch Series 4, is not just evolved, it's transformed.
Series 4 represents a fundamental redesign and re‑engineering of Apple Watch. From the curved corners of the larger, all‑new display to the architecture of the S4 chip, every detail has been thoughtfully considered. Apple Watch has always been a uniquely personal product. And now it's even more powerful.

– Apple
From the announcement, the display is the defining feature of Apple Watch, and Series 4 pushes it further than ever. A new display technology called LTPO improved power efficiency, which will help you get through the day on a single charge.
The display is 30 per cent larger. Don't worry because the watch, but remains slim and lightweight, which makes you run comfortably and much better.
According to Apple, the new Apple Watch is more powerful yet even thinner than before. It delivers up to 18 hours of battery life on a single charge. The watch will retain its typical fitness functions just like the Apple Watch Series 3.
But with slight modifications such as cadence for indoor and outdoor runs, pace alerts for outdoor runs, and rolling mile pace. This will show your pace for the preceding mile.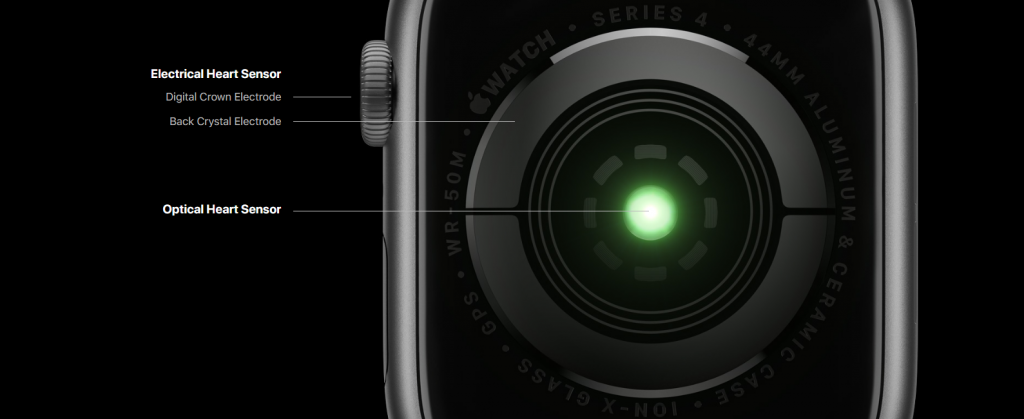 Two Sensors, a Pair of Eyes on Your Heart.
What makes the Apple Watch Series perfect for your fitness activities is that the optical heart sensor has been part of it from the beginning. In Series 4, the new electrical heart sensor which made up of an electrode in the Digital Crown and electrodes, you can use the ECG app to generate an ECG, or electrocardiogram, at any time to share with your doctor.
The ECG on your wrist with the low and high rate notifications. The Proactive Health Monitor has fall detection and Emergency SOS and new breathe watch faces. It's designed to improve your health every day and powerful enough to help protect it.
The Series 4 can also be your ultimate workout partner. It has automatic workout detection and advanced features for runners like cadence and pace alerts.
Easy Ways to Connect With Apple Watch Series 4
Walkie-Talkie, phone calls, and messages. Stream Apple Music and Apple Podcasts.* New ways to use Siri. Built-in cellular lets you do it all on your watch — even while you're away from your phone.

– Apple
"We're thrilled Apple Watch has become an essential part of people's lives," said Jeff Williams, Apple's chief operating officer, in a press release. "The completely redesigned Apple Watch Series 4 continues to be an indispensable communication and fitness companion, and now with the addition of groundbreaking features, like fall detection and the first-ever ECG app offered directly to consumers, it also becomes an intelligent guardian for your health."
On September 21st, the annual updated iPhones and Smartwatch will go on sale in stores. The Series 4 will be available to order starting on September 14. For both GPS and the GPS with cellular function versions, starts at $399.
For a more detailed information on the Series 4 and the annual updates iPhones, visit Apple's official website.