There is no single perfect formula for keeping the body in shape. From time to time, there will always be new trends in the fitness world, which will be taken up with great enthusiasm. 
Speaking of the latest trends, a new fitness facility is established in the United States to bring your workout exercises on top of the world. Earth Treks brings the biggest indoor climbing gym in the world. They aim to combine fitness and adventure in workout exercises.
Bring out your best workout clothes and experience this one-of-a-kind fitness studio!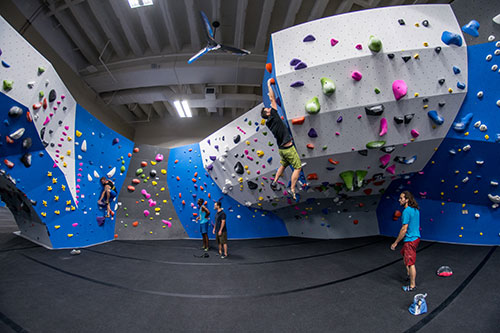 Colossal
The Earth Treks opened last August 31 in Englewood, Colorado, the second branch of the gym studio in the state. The facility is so massive that it took the 53 000-square foot Sports Authority headquarters to accommodate the fully-equipped fitness gym. Its main attraction is the climbing walls, which are 55-feet tall with 10-feet ceiling extensions. Aside from the towering walls, Earth Treks also features its yoga studio, fitness area (with complete gym equipment), and a child-care centre.
The company's marketing director, Tori Barnett, said that this large fitness studio will not be daunting but accommodating as it is designed to welcome participants of all ages and levels. Whether you are an extreme climber or ordinary yogis, Earth Treks has the facility that can cater your needs.
 "Our hope is that every single person who walks into this facility feels welcome and excited. It's approachable if you are three years old or 103 years old. Our facility offers 500 possible climbing routes. We have routes for hand climbers as well as routes for those who prefer to use a belaying harness and rope."
The brain behind the company is founder Chris Warner, who has conquered Mount Everest and K2 in his long years as a professional mountaineer. He admitted that the word 'approachable' might not be the perfect word to describe the walls, but the gym promises to bring the two things Englewood people love: adventure and fitness.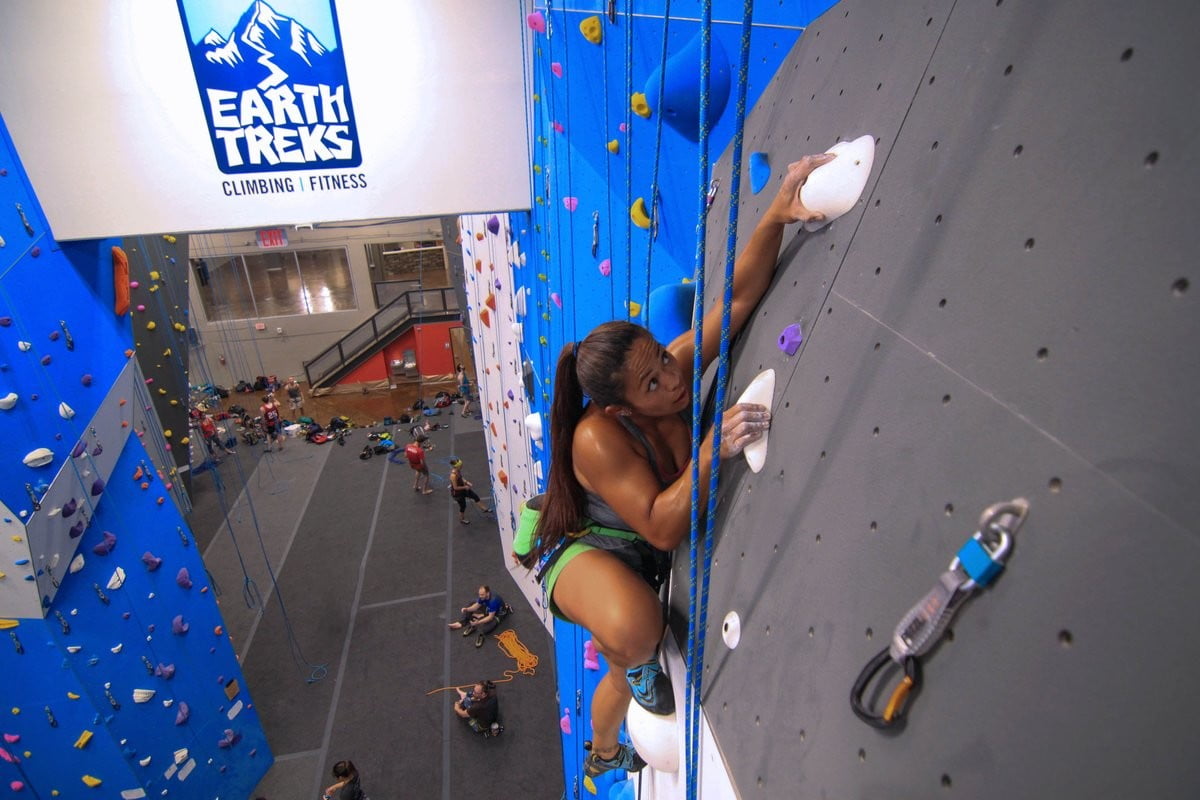 Challenging
Earth Treks can accommodate over 400 climbers at a time, without taking the same route. This will assure participants that they will not experience crowded walls. To experience this challenging exercise, people can buy a membership. This can be used in both branches in Englewood and Golden or just buy a day pass.
The largest climbing studio will also host competitions for climbers from different facilities.
A member named Emily Camp claimed that she loves Englewood facilities more than the Golden's as the walls are far taller. She also shared that her experience helped her as a fitness instructor.
"I am an avid climber and I have been a member of the Earth Treks climbing wall in Golden since 2014. I like climbing because it helps keep me physically fit, which is important because I am a fitness instructor. This is a beautiful facility. They have a lot of choices for climbing which are challenging, and that is part of what makes climbing fun."
First timer and 7-year old Sebastian Lang said that climbing the walls was challenging, but his new experience brought him a lot of fun.
"This kind of climbing is new to me. It was challenging. I liked being in harness but the hardest thing still was when I looked down. I knew that I was safe but it still was a little scary being that high off the ground. It was scary but still, it was a lot of fun and I want to come back and climb the walls again."
Watch the wall-climbing adventure at Earth Treks in the video below: