Running socks are as important to a runner's comfort and performance as a decent pair of running shoes. Choosing the wrong pair of socks could lead to a blister-full rather than a blissful running experience.
Here's why socks are important to the runner.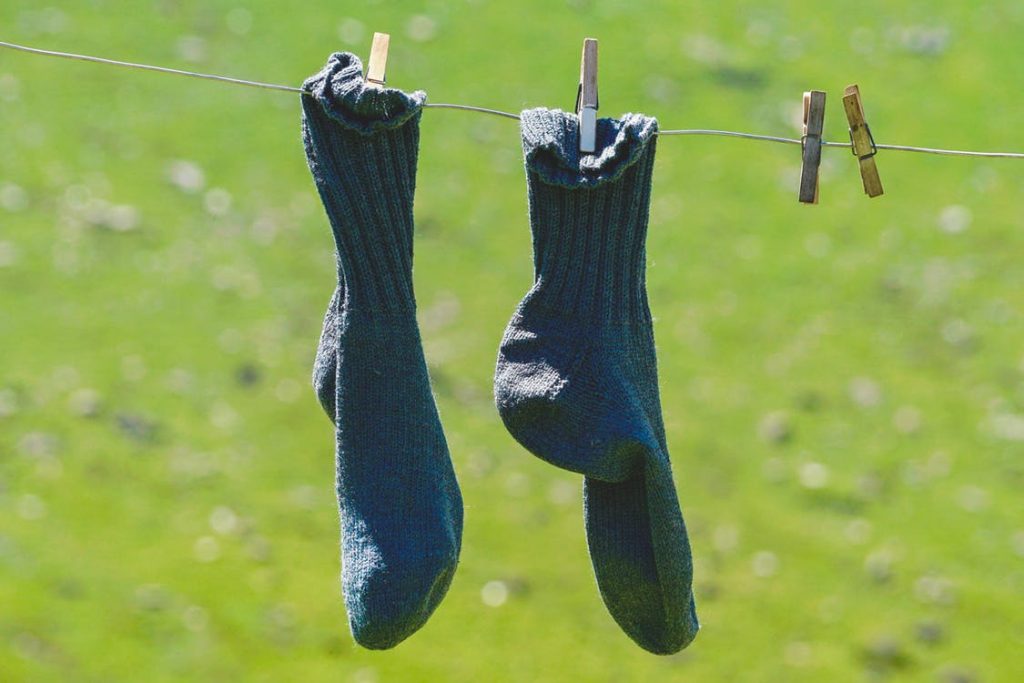 Choose Socks Wisely
It is highly recommended that you give as much thought when choosing your socks as you do your running shoes. Why? Well, for a number of reasons, not least the fact that they can help prevent injuries, in addition to preventing some shocking blisters.
It makes little sense to purchase a really good pair of running shoes if you are then going to just wear a pair of cheap socks. That means your foot slides around in the shoe causing friction and ultimately painful blisters.
This effectively negates the benefit you should be getting from the decent running shoes. It reduces them to footwear that effectively handicaps you every time you run.
Development of Running Sock Technology
Sock technology has come a long way in recent years, but it is quite hard for manufacturers to get runners excited over a humble running sock. Many runners still pick up a three-pack of poor quality cotton socks over a decent pair of technical running socks.
Then they wonder why their feet are getting damaged. Yes, cheap socks may cost a fraction of the cost of quality running socks.
However, it is a false economy to buy them instead of a running-specific pair of socks.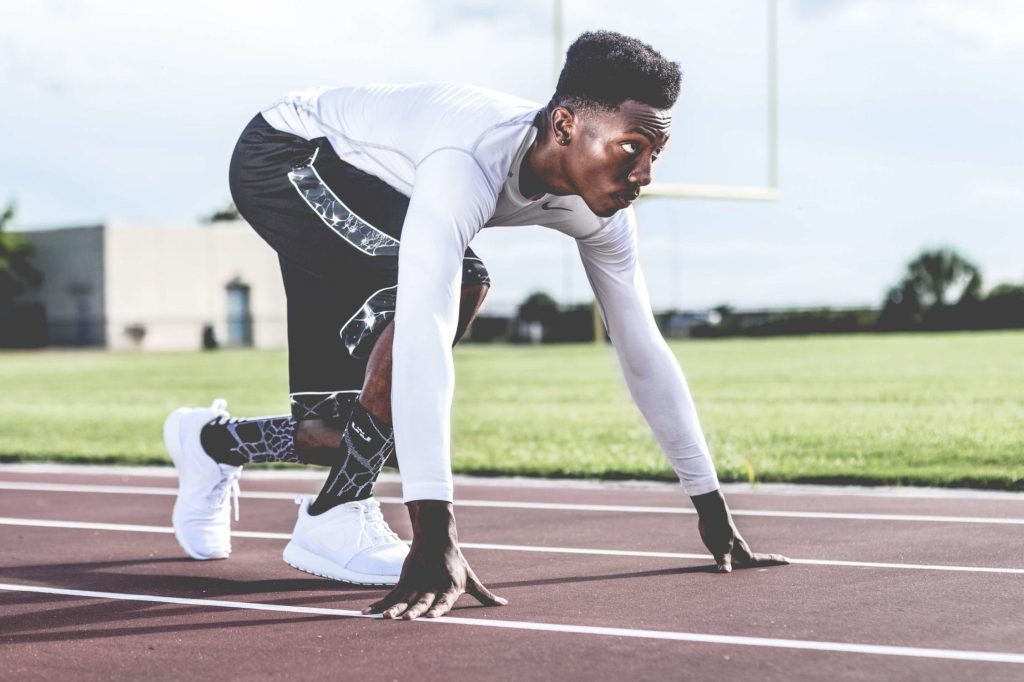 Running Socks
Running socks differ from your standard pair of sports socks. The principal development that started the change process was that of blister-resistant technology.
Although by no means guaranteed to rid the runner of a persistent race curse, the use of two layers of fabric fundamentally changed the way some runners perceived the sock market.
Double layers would absorb friction, whilst at the same time wicking away moisture, so dramatically reducing the very cause of blisters.
The idea behind this concept was that double layers would absorb friction, whilst at the same time wicking away moisture, so dramatically reducing the very cause of blisters.
With the constant improvement in the fabrics, these qualities have been enhanced over time with resultant improvements in performance.
Many runners would not consider running long distance events in anything else, but some still regard them as overpriced gimmicks.
Cushion
Cushioning is another improvement in modern socks, and is often the main reason why some runners invest more in a pair of socks than others. The level of padding can differ by brand, but the principle is the same in all of them.
They give the runner more protection in those areas of the foot that take the most pounding. Principally the cushioning is around the heel and in the toe area, which has the effect of dissipating the pressure normally associated with these points.
Try It On Trying on your socks with your chosen running shoes is incredibly important. Although running socks with extra padding are comfortable, they may not fit comfortably inside of your shoe.
An overly snug fit will negate any positive aspects and painful blisters may form. Likewise, an overly thin sock that leaves extra room in your shoe is dangerous.
The last thing you want is shoes that are too loose which will cause your feet to shift around while running. This can cause possible injuries.
Run In Comfortable Confidence Running socks tends to be an afterthought when considering running gear. However, once you find the perfect pair for your lifestyle, you'll instantly feel the difference.
The socks will help prevent blisters and aching feet after a run. You can even experiment with cool colours and extra features like mesh ventilation and different cuts once you find the right pair for your workouts. Running socks will quickly become a much-needed item for your next run.
NATURAL FIBRES
Using superior natural fibres such as merino wool are ideal for running socks. Not only are they naturally breathable and sweat-wicking, but they're anti-bacterial too leaving you without the stink.
POLYESTER AND NYLON
Polyester and nylon are popular synthetic fibres for running socks as they're both sweat-wicking, breathable, and more durable than cotton.
Features to Look out for: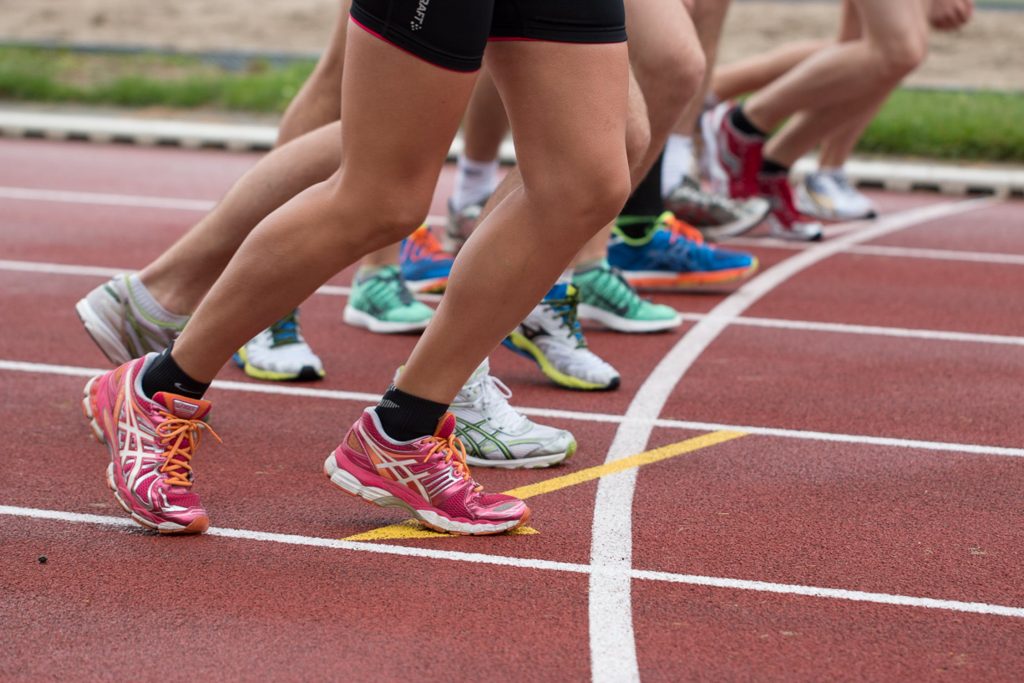 SEAMLESS
Running socks are designed to keep the feet dry and comfortable; seamless construction is ideal as less chafing means more comfort.
THICKNESS
Whether you choose thick or thin socks to depend on personal preference as both have their pros and cons. Remember that the thickness of your sock can affect the responsiveness of your running shoes so make sure you try them on together before buying.
COMPRESSION
Many running socks are designed to gently compress your muscles to improve blood circulation, reducing tiredness, and boosting recovery time keeping you running further, for longer. These can be knee length to cover your calves or shorter, ankle length, for just your feet.
More information on how to use compression to make you a better runner
PROTECTION
Look out for extra padding across the toes, heel, and ball of your foot to help minimise shock and protect high impact areas from blisters.
ARCH SUPPORT
Elasticated material such as Lycra is often used to keep the sock in place when running as well as support the arch of the foot.
ANKLE SUPPORT
The same material is also used to grip the ankle, providing extra support for a comfortable run.
ANTI-BLISTER TECHNOLOGY
Blistering can be a runner's worst nightmare, especially out on the long run. Some technical running socks use a two-layer system to help prevent blisters as the potential for friction is reduced by the two layers of material moving against each other, rather than against your skin.
The only downside is that antiblister socks can be less ventilating and breathable than regular running socks causing your feet to overheat.
DEDICATED LEFT AND RIGHT SOCKS
Socks designed specifically for your left and right feet can help give you maximum comfort and fit.
VISIBILITY
Some running socks styles feature fluorescent colours and reflective bands, ideal for low light conditions or running in the dark.