While a high level of motivation is necessary to keep yourself active and stay in good shape, lack of proper encouragement might be a bigger factor in increasing the chance of your workout procrastination.
This is why your motivation is a crucial aspect of regular exercising and sticking to your fitness goals constantly. Staying devoted to your fitness practice also means you have the willpower to initiate your workouts.
So whenever you feel unenthusiastic to work out, you can ask yourself these questions:
Why do I want to improve?
Why do I train so hard?
To help you further stay motivated to exercise regularly, our health and fitness experts have compiled some of the best ways to stay motivated to workout every day.
6 Ways to Stay Motivated to Exercise Regularly
1. Change Your Perspective About Exercise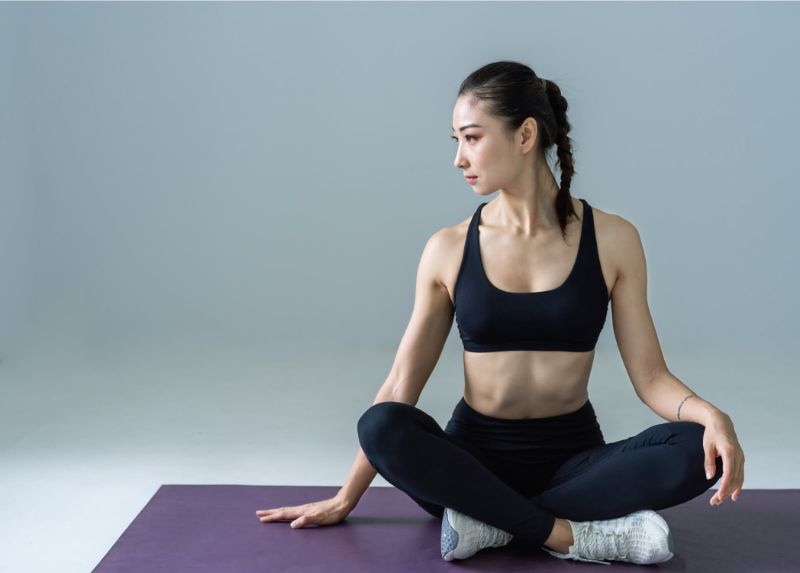 Let's face it. Most people only hit the gym for these reasons:
To lose weight
To achieve a toned body
To bulk up those muscles
To sculpt six-pack abs
These reasons will only keep them going to the gym until frustration suddenly draws them for lacking to see the fruits of their hard work.
But the truth is, exercising is not just about those aesthetic purposes. This is where changing your mindset comes in handy—mindset is everything.
Exercise offers countless benefits, physically and mentally. Not only it can help you shed weight, but it can also impact your health in so many ways. Relieving your anxiety, reducing stress, lowering your risk of heart disease, name it all.
Upon changing your exercise purposes and choosing to live a healthy life, you will help yourself not only to stay on your workout routine but also help you to appreciate the process.
2. Set a Realistic Goal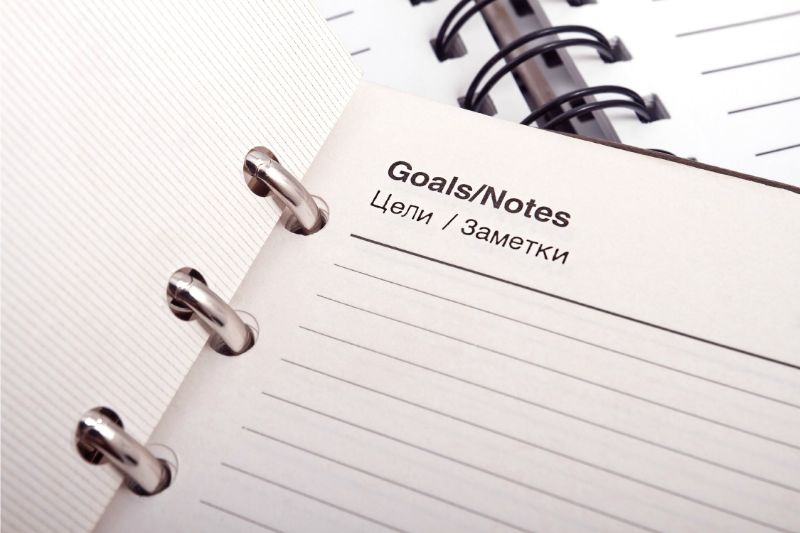 For healthy adults, the Department of Health and Human Services recommends at least 2 and a half hours of moderate aerobic exercises or 75 minutes of vigorous aerobic activity one a week is ideal. This is good in theory, but getting there might be a problem.
Imagine yourself lifting heavy weights, doing a hundred of squats and just working out for three hours a day. Just imagining it already sounds exhausting!
You see, working out shouldn't come in the form of torture.
Not only will this make you look too ambitious, but pushing yourself too much will drain your energy and eventually you would fail. This is doubly true if you're a newbie at the gym.
Working out should be fun, you should feel good enough that you'd look forward to doing it as often as possible.
Our experts suggested that walking 10 minutes a day for a whole week is ideal for beginners. Once you've accomplished this short-term goal, challenge yourself by adding an extra 10 minutes of walking per day, per week. Small easy to accomplish steps is key.
Before you know it, all these small changes will lead you to not only achieving the advised workout time by the Department of Health and Human Services but maybe even surpassing it!
3. Be Creative and Have Fun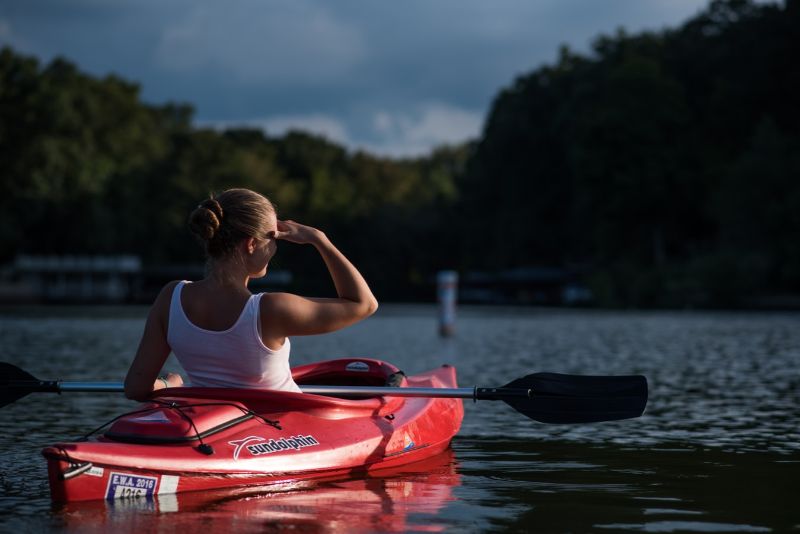 Keep in mind that the gym is not the only place where you can be active and fit. In fact, you can always involve the things you love doing with your fitness regime.
If you're into sports, you can choose this kind of physical activity to keep yourself productive. And if your goal is for overall fitness, swimming can be your best bet.
Some excellent kinds of workout you can pick ranging from sports, dancing, and adventurous type of exercises are listed down below:
Cycling
Tennis
Gymnastics
Basketball
Volleyball
Boxing
Ballet
Trampoline
Pole dancing
Zumba
Hiking
Rock climbing
Rowing
Trail biking
4. Make It a Part of Your Daily Routine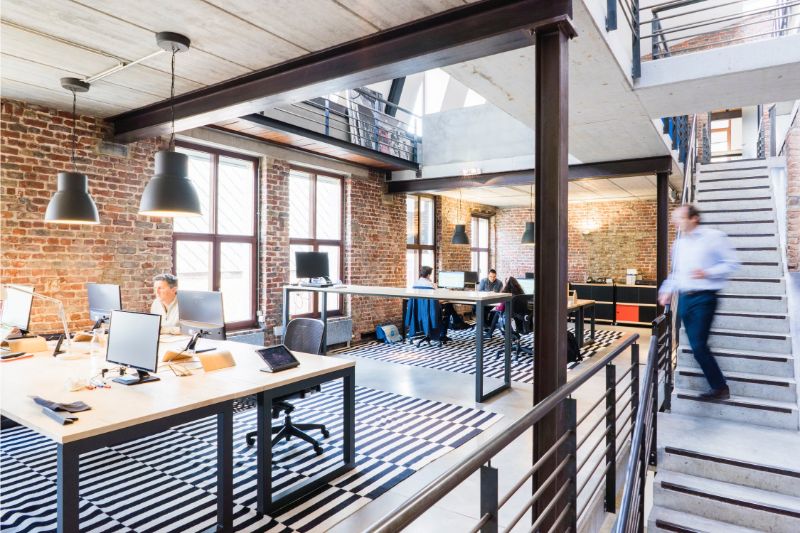 While it can be hard sometimes to find an adequate time to exercise, experts suggest to not fall back on excuses. If you think there is no enough time for you to do your daily workout grind, then make it a part of your daily routine. Simple as that.
Instead of using the elevators, why not use the stairs? This simple cardio can help you burn calories more than you can think of! You can also take a walk during your lunch break at work rather than using your car to go to your favourite diner.
On the other hand, if you spend most of your time sitting at work, aim to move more like standing up and walking around during phone conversations. Or you can walk to your colleague's desk if there's something you want to tell instead of sending an email.
5. Find a Fitness Buddy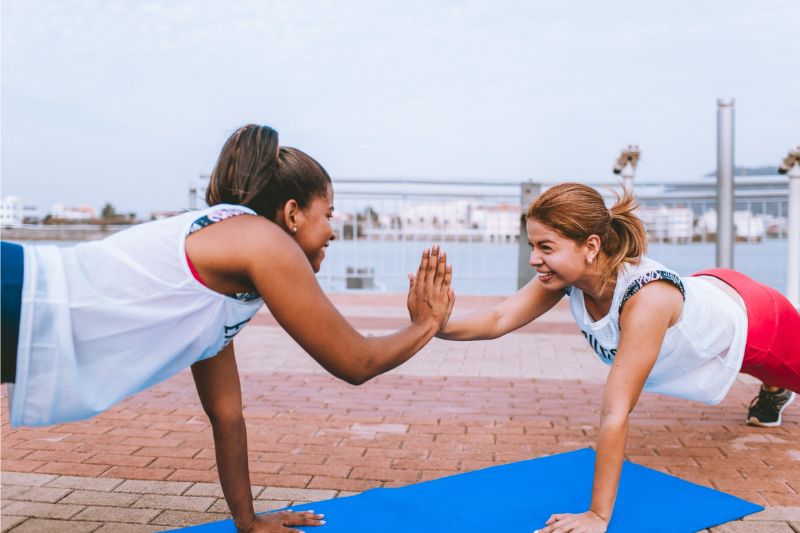 If you're looking for someone whom you can share your common fitness interest with, then look for a fitness buddy. Not only can your friend encourage you to push further when you feel like giving up, but he or she can also bring out your competitive side.
Having a fitness buddy is indeed a perfect way to motivate yourself and make the most of your workout regimen.
6. Don't Forget to Reward Yourself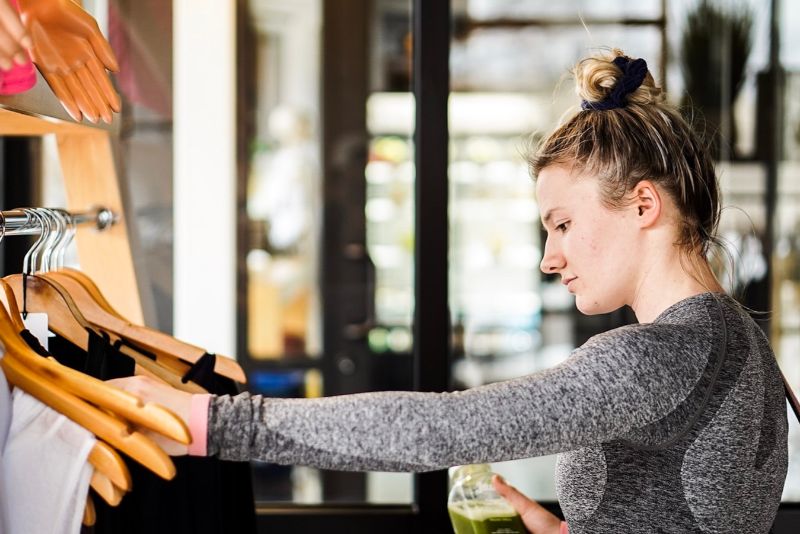 One of the best ways to stay motivated to exercise regularly is by rewarding yourself for the things you accomplished, regardless of how small or big the goals you've aimed for are.
A perfect example of a short-term award is the overwhelming feeling you'll get after finishing a session. On the other hand, you can treat yourself the things you want, such as buying new workout clothes or a pair of running shoes after accomplishing a much more challenging goal.
There you have it! We hope that the 6 ways to stay motivated to exercise regularly will help you continue your fitness journey!
For more fitness-related blogs, feel free to check them out here.