If you're looking for a cheap equipment to accomplish an effective variety of workouts, a resistance band is what you're looking for. Adding resistance band exercises will add more resistance, obviously, to your regular routine.
Notably, if your focus is to strengthen your whole body. Having a resistance band in your pocket is probably one of the most convenient workout tools you could own.
We all want to get in shape and be fit without spending too much money as much as possible. In this article, we've provided an effective variety of workouts with the use of a resistance band.
Be that as it may, for some of us, all it takes in getting the motivation for a tough workout is a pair of shoes, some good music and a sufficient exercise area. Having said that, many require workout accessories to help us.
That's why choosing the best workout accessories would be a big help. Your resistance band alone is not enough, so make sure you look for the best workout accessories that suit you.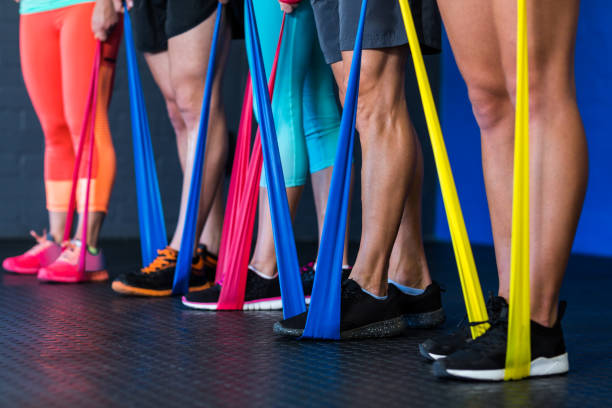 What Is a Resistance Band?
According to Dr Mercola, resistance bands are made of strong, thin rubber with handles at the end, and come in a variety of resistances depending on your fitness level. With resistance bands, you can do just about any type of strength training exercise.
Chest presses, rows, shoulder presses, tricep extensions, bicep curls, and even squats — without the need for heavyweights. Whether you're a gym-goer or at home gym-goer, you can perform the workouts we provided below will offer you a lot of exercises.
Benefits of Resistance Band
Tones and Strengthens your body
Cost-Effective
Provides Resistance and Assistance
Whole-Body Workout
It's perfect for Body Stretching
Lightweight and Portable
An Effective and Suitable workout for Everyone
Resistance Band Whole-Body Workout
The easy five-move resistance band workouts below are courtesy of Coach Magazine. The whole workout should take no more than 15 minutes, but if you're not tight for time carry on for another round or two, or add some extra sets.
1. One-arm Biceps Curl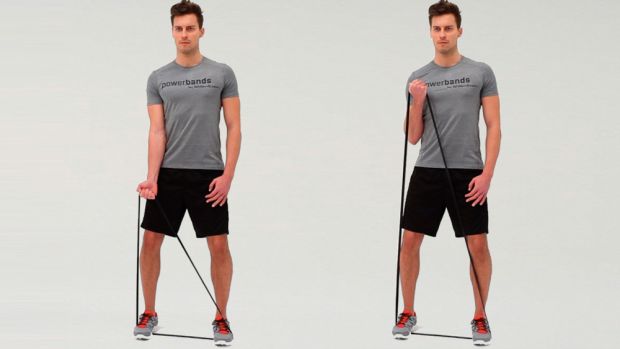 How to do it: Stand with feet shoulder-width apart with both feet on the resistance band. Grasp the band with one hand and hold it with your arm down at your side, palm facing forwards.
Bend at the elbow and lift your arm toward your shoulders until you get a good biceps contraction. Then lower slowly back to the start.
Do all your reps on one arm, then switch. Sets: 1 Reps: 12-15 each side.
2. Front Squat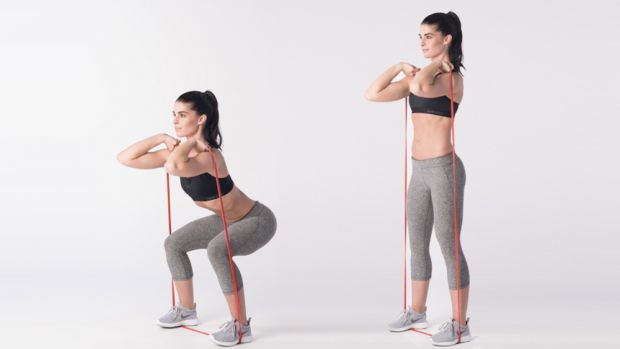 How to do it: Stand on the resistance band with your feet slightly wider than shoulder-width apart, and bring the top of the band up to rest on the front of your shoulders. Lower into a squat, with your chest up and your knees over your toes.
Then push up to the starting position. Sets: 1 Reps: 8-15.
3. Glute Bridge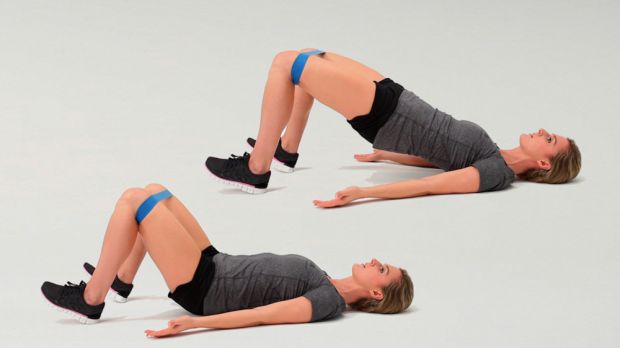 How to do it: Loop the resistance band just above your knees and lie on your back with your feet on the floor and your knees bent at 90°. Lift your toes off the floor, then raise your hips until you form a straight line from your knees to your shoulders, contracting your glutes throughout the entire movement.
As you raise your hips, open your knees slightly to press against the resistance band. Sets: 1 Reps: 10-15.
4. Splitter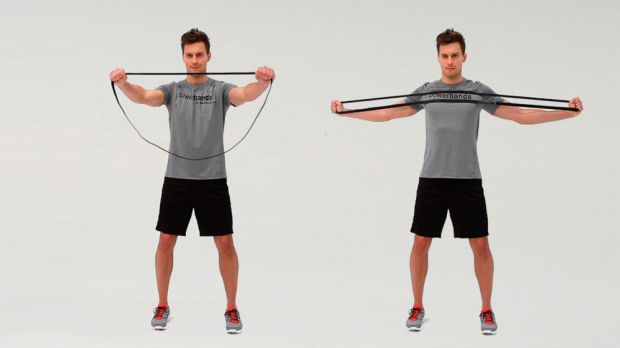 How to do it: Stand with your knees slightly bent and your feet shoulder-width apart. Grip a shoulder-width section of the resistance band with both hands in front of you at shoulder height.
Keeping your arms straight, pull the band out and back until your shoulder blades contract. Slowly return to starting position.
Sets: 1 Reps: 8-10.
5. Lateral Walk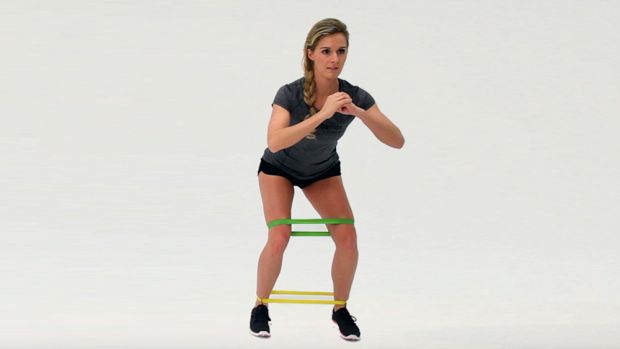 How to do it: Loop one resistance band just above your knees and another around your ankles. Drop into a half squat position with your feet shoulder-width apart to create tension in the bands.
Then take a small step to the side, keeping tension in the bands as you move. Do all the steps in one direction, then switch.
Sets: 1 Reps: 8-10 steps in each direction.
Strength training will improve your muscle and bone strength. We hope that these resistance band exercises will make your strength training more convenient and effective.
Good luck on your fitness journey and make sure to check out the rest of the fitness-related articles we've prepared for you!