We're talking about advanced therapies here: Cryotherapy and Infrared Sauna.
How could extreme hot and cold hold the key to your body? Can you tell a lot about your health by taking your body temperature? When it comes to sports recovery and pain relief, some people are going to extreme temperatures.
You might find some of them freezing in cryotherapy chambers or basking in the heat of an infrared sauna. From soothing sore muscles and reducing inflammation to detoxifying the body and burning serious calories, Cryotherapy and Infrared Sauna are highly effective for everything!
So before we take a look at this trend, make sure to choose the best workout accessories out there before trying these advanced therapies!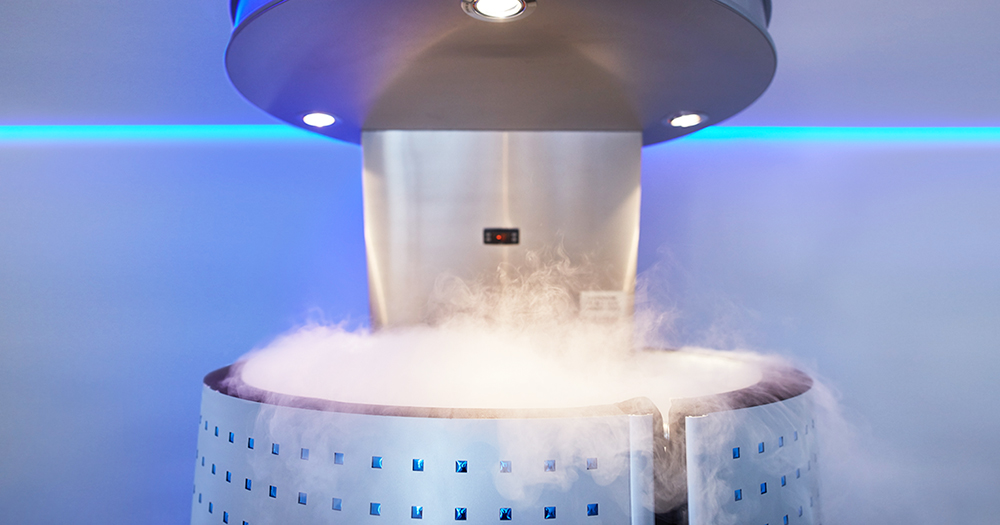 What Is Cryotherapy?
According to The Fine Line, it is originally developed by a Japanese doctor to treat patients with arthritis. Cryotherapy lets expose the skin to subzero temperatures for three minutes. That exposure causes the blood to leave the extremities and move into the core. Where it is being cleaned, oxygenated and nutrient enriched.
The owner of Cryofit Alamo Heights in San Antonio, Texas, Heather O'Neill explained that when the session is finished, your circulatory system is what she likes to call 'supercharged'. Cryotherapy helps reduce inflammation and pain. It decreases recovery time between workouts and it releases endorphins for a big energy boost.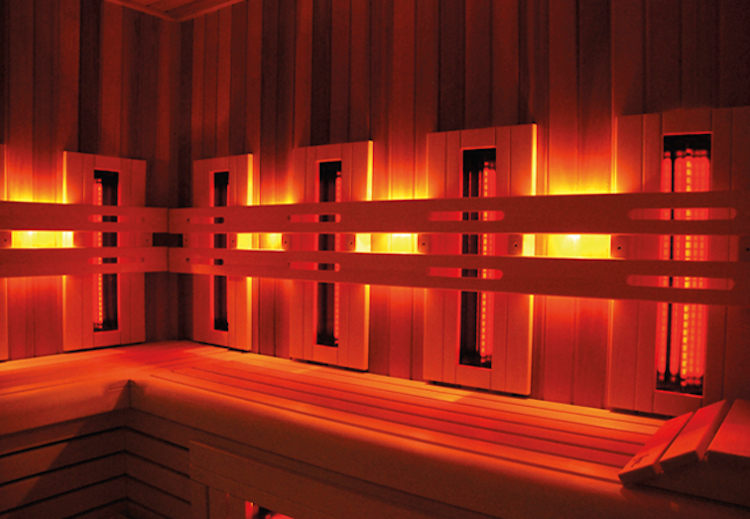 What Is Infrared Sauna?
The Infrared Sauna is an alternative. According to Dr Brent A. Bauer, M.D., an infrared sauna is a type of sauna that uses light to create heat. This type of sauna is sometimes called a far-infrared sauna — "far" describes where the infrared waves fall on the light spectrum. A traditional sauna uses heat to warm the air, which in turn warms your body. An infrared sauna heats your body directly without warming the air around you.
The appeal of saunas, in general, is that they cause reactions similar to those elicited by moderate exercises, such as vigorous sweating and increased heart rate. An infrared sauna produces these results at lower temperatures than does a regular sauna, which makes it accessible to people who can't tolerate the heat of a conventional sauna.
Sauna is as good as cryotherapy to reduce inflammation. It burns an insane amount of calories up to 600 in just 30 minutes! Research has shown that an infrared sauna is a good way to help prevent high blood pressure and improve heart health. Perhaps that's because it's extremely relaxing and an excellent stress reliever.
The Benefits of Cryotherapy and Infrared Sauna
How amazing that both can improve detoxification via the skin and lymphatic system. You can also see the improvements in your blood circulation to the heart and your digestive systems. They have the capability to accelerate recovery from exercise which can lead to increased lean muscle.
Both can improve your skin quality and your blood sugar regulation. Improvements in your body's ability to regulate body temperature is also a thing! Of course, reduction in pain and inflammation. They can also increase longevity, improve your sleep. 
Also the ability to adapt to stress and strengthening of the autonomic nervous system.
Cryotherapy and Infrared Sauna are certainly picking up traction in 2018!